The 14th Hawaii Book & Music Festival
The 14th Hawaii Book & Music Festival Presented by Bank of Hawaii will return to the Civic Grounds by Honolulu Hale in Historic Downtown Honolulu, the weekend of May 4-5, 2019.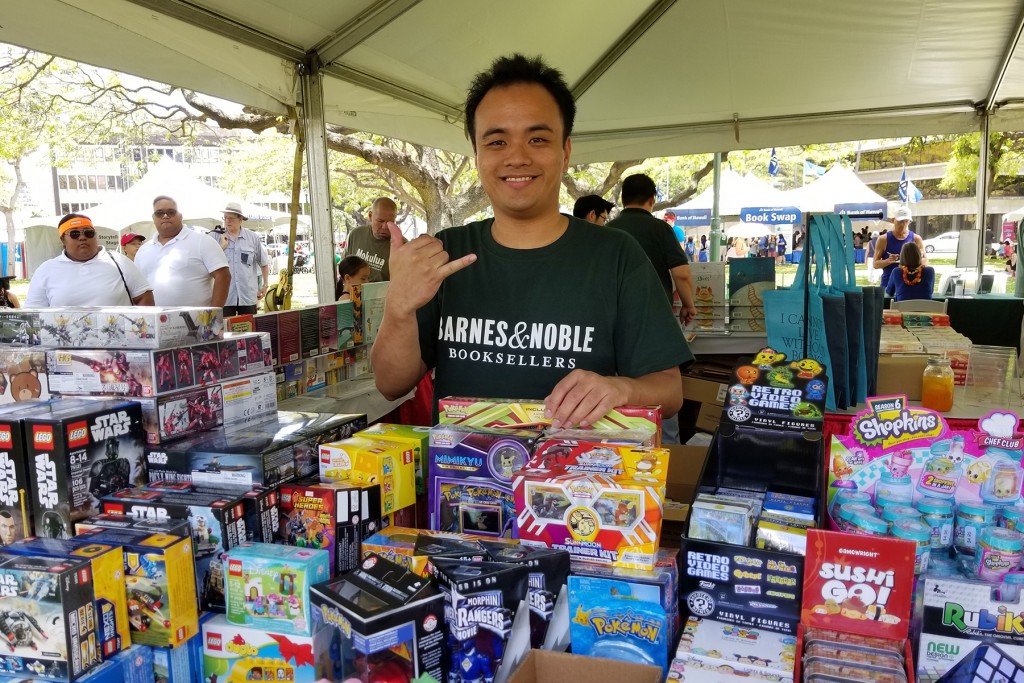 The event runs 10 a.m.-5 p.m. and is free. Free parking is available in the adjoining underground car parks accessed via Beretania St. The mainly outdoor Festival features 10 tented venues and some 130 separate events. It typically draws some 20,000 attendees over the two days.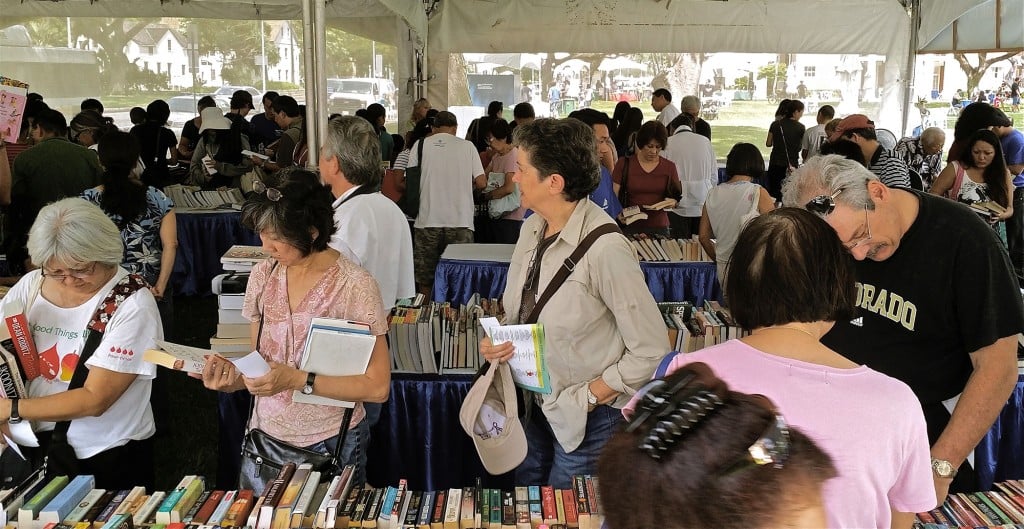 Local authors present books published in the past year. The Main Stage offers six major hula halau, six Na Hoku-winning musicians, a Singer-Songwriter Competition, and the Royal Hawaiian Band.
The Mission Memorial Auditorium will host two Pulitzer-Prize winners, New Yorker writer William Finnegan and author Gilbert King, who are keynoting a two-day program on Breaking News: How We Tell Our Stories. Other notable presenters there will be novelist Alan Brennert (Daughter of Molokai), renowned communications strategist Sam Horn, Yale astrophysicist and author Priya Natarajan, and Rap Reiplinger biographer Leesa Stone in conversation (with sound and video) with those who knew and worked with her late husband.
The revival of the Hawaiian language, and the rediscovery of the 100 Hawaiian-language newspapers has resulted in a steady stream of new books that are transforming our knowledge of Hawaiian culture and history. This second Hawaiian renaissance finds voice in the 14 panels of the Hawaiian Culture Pavilion.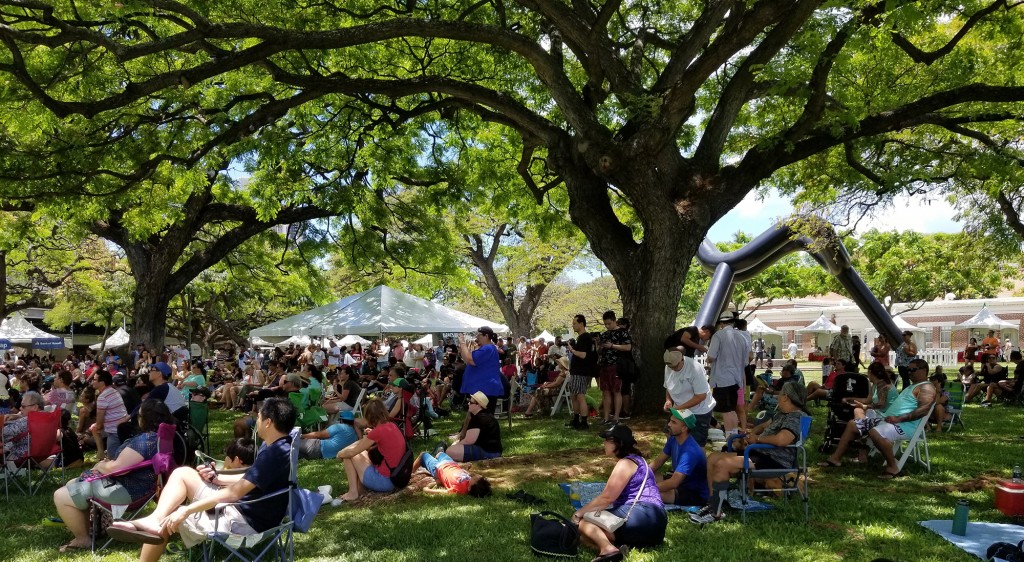 A Wellness program presents two days of panels of experts on health issues in Hawaii, from marijuana to vaping, from homelessness to the opioid crisis, from sleep deprivation, dementia and its caregivers to social media bullying and teenage suicide, from death with dignity to regenerative medicine, and universal healthcare.
Keiki are well served by the high-energy entertainments on the Keiki Stage, celebrity read-alouds with Kristi Yamaguchi, and a fun zone to use up all their excess energy.
The Festival also features Exhibitors in the Publisher's Village, Barnes & Noble hosting Author signings, and the perennially popular Bank of Hawaii Book Swap (bring 5 gently used books and exchange them for five more, free).
An international food court offers delicious food and refreshments.