Hawaii Business Magazine's 20 for the Next 20: People to Watch 2012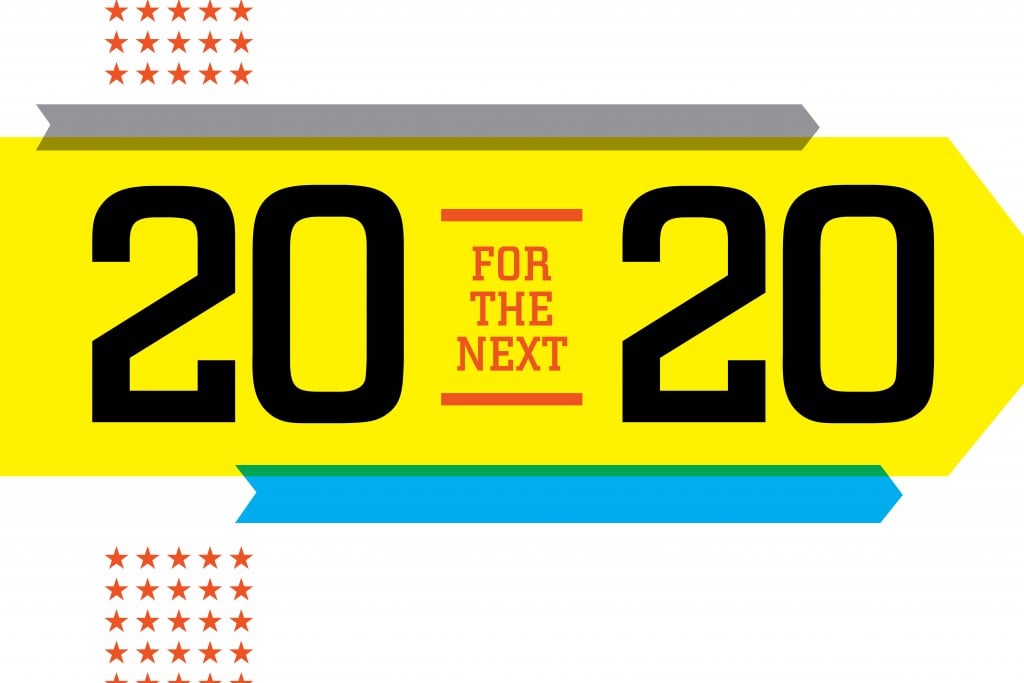 Good leaders are crucial to our economy, businesses, governments, nonprofits and schools. That's why each year, Hawaii Business profiles 20 emerging leaders who will help guide us through the next two decades. This year, we have an outstanding group of individuals who already have a strong record of achievement and the potential to do much more.
Mauna Kea Trask
Jill Baldemor
Ed Kenney
Teresa Wong
Dee Oswald
Greg Dickhens
Benjamin Rafter
Isaac Moriwake
Lynn Araki-Regan
Kamuela Enos
Dawn Lippert
Noel Pacarro Brown
James Takamine
Tyler Tokioka
Bettina Mehnert
Kimberly Lord
Robert Nobriga
Sherry Menor-Mcnamara
John Leong
Matthew Digeronimo
Know someone who should be on next year's list?
Go to hawaiibusiness.com/nominations 
---
MAUNA KEA TRASK  age 32
Deputy county attorney, Kauai
Mauna kea trask practically has litigation in his DNA. Starting with his grandfather, many of the Trasks have been dedicated attorneys throughout the state.
"The No. 1 thing that inspires me is my family, what we stand for and what we were taught to do," says Trask, "and, I don't want to let anyone in my family down."
He is humble about his own accomplishments, but those around him say Trask is especially adept at establishing common ground between conflicting parties and their competing interests.
Alfred Castillo, the Kauai county attorney, says he was honored when Trask applied for a position with the county. "Mauna Kea is a very dedicated attorney and has a bright future ahead of him, in addition to being a fine person," Castillo says.
From a young age, Trask wanted to be a public defender. Raised on Kauai, the Kamehameha Schools alumnus (class of '97) went to Oregon State for his undergraduate studies before returning home to complete law school at the University of Hawaii at Manoa in 2004. His spent two years as a public defender, followed by stints in the circuit courts, the Kauai Office of the Prosecuting Attorney and, now, the Kauai County attorney's office.
In the small county-attorney offices on the Neighbor Islands, the staff lawyers handle a wide range of cases and Trask enjoys the opportunity to manage diverse issues, from civil defense to land use. "You're faced with a lot of challenges to keep Hawaii viable and moving forward," says Trask, "but, at the same time, you don't want to lose the romance or character – you know, the old stuff."
It is his passion for his island home coupled with his legal skills that make him a key player in the future of his community. "He pays attention to the issues and focuses on keeping Kauai Kauai," Castillo says.
JILL BALDEMOR age 38
Executive director, Teach for America (Hawaii)
The crowded second grade classroom in the low-income Washington Heights district of New York City was made up primarily of Spanish-speaking children from the Dominican Republic. For many, school was a haven from a world of drugs and gang violence.
In that classroom 16 years ago, Jill Baldemor learned about the power of possibility.
After graduating from Northwestern University with a B.A. and M.A. in Communication, Baldemor spent two years in that classroom as a member of Teach for America. That experience set the stage for her leadership of the organization's Hawaii region.
"I helped the children raise their expectations and saw so much promise and potential," says Baldemor, who had attended Punahou School from kindergarten through 12th grade. "I had the opportunity for a great education and I wanted to ensure that these kids had the equal opportunity to have an excellent education. With the right support, I believe it's possible for all students to achieve."
Following her teaching commitment, she attended the University of Washington School of Law, then returned to Hawaii to join the law firm of Goodsill Anderson Quinn & Stifel.
After seven years as a litigator, Baldemor discovered that Teach for America was opening an Oahu office. TFA's Hawaii region opened in 2006 and she joined as its executive director a year later.
Baldemor has partnered with the state Department of Education to increase the number of TFA teachers in local public schools to about 150 and expand to Hawaii Island. She is committed to bringing Hawaii-born teachers home. The Hawaii region boasts a 30 percent kamaaina teaching corps.
She has taken the organization to new heights, according to TFA's Hawaii board chair, Mitch D'Olier.
"In a very unheralded and humble way, Jill is playing an important role in bringing talented teachers to Hawaii to work with our teachers in Hawaii's public schools," says D'Olier. "Her dedication, focus, community understanding, sensitivity and relentless pursuit of her goals for Hawaii's children make her such a valuable asset to the organization."
– SYH
ED KENNEY  age 43
Chef/owner, Town Kaimuki and Downtown @ the HISAM
You could say the performing bug skipped a generation in the Kenney family.
Chef Ed Kenney's parents, Beverly Noa and Ed Kenney, headlined at the Royal Hawaiian and Halekulani hotels. Now his children, Celia and Duke, are hitting the stage, with Celia recently playing opposite George Clooney in "The Descendants."
But for Kenney the chef, singing only happens in the shower with the doors closed, although he attributes where he is now to his parents' career.
"When I was a kid and my folks were entertaining in Waikiki hotels, I'd get spoiled eating continental cuisine. The Halekulani buffet, eating petit filet mignon, was a regular thing for me," he says.
Since the stage wasn't his passion, he earned a business degree, took a job in commercial real estate and joined the Reyn Spooner crowd in downtown Honolulu. It wasn't until he traveled the world that Kenney had a revelation.
"All over southeast Asia, Nepal, Australia … the common denominator was cooking and eating. I saw the power that food has to bring people together," he says. That's when he realized he wanted to feed people. An article about Northern California chef Alice Waters and the farm-to-table movement helped him identify his culinary philosophy.
Now with two popular restaurants, Town Kaimuki and Downtown @ the HISAM, he uses food as a vehicle to reconnect people to the Earth and to each other. His motto is, "Local first, organic whenever possible, with aloha always."
Friend and customer Nathan Kam says Kenney not only supports Hawaii's farmers by putting as many local ingredients as possible on his menu each day, but he thrives on building relationships with co-producers.
Most recently, Kenney was entrusted to prepare a variety of meals for Honolulu's APEC meetings in November, including first lady Michelle Obama's "Farm to Table" luncheon for the spouses of APEC dignitaries.
"It was an honor for me to cook for her and it's something I've wanted to do, but not something I actively pursued. I was fortunate that the opportunity just presented itself."
— SYH
TERESA WONG age 43
Executive director, REHAB Innovation Center
Serendipity is how Teresa Wong describes the origin of the Innovation Center at Rehabilitation Hospital of the Pacific.
Wong, a physical therapist who heads the center, cut her business teeth during the
dot.com boom in Silicon Valley when she was recruited by a friend to help manage two high-tech startups. That experience made her the prime candidate to head the state-of-the-art center at the state's only comprehensive medical rehabilitation hospital.
"Rehab's board chair, John Komeiji, had the brainchild for the center," says Wong. "He knew my background and came up with the concept of letting me run free and seeing what I could do."
Wong worked with her Silicon Valley connections, cutting deals for new equipment barely off the assembly line, including an antigravity treadmill based on NASA technology.
"A lot of catastrophic patients feel they need to go to the mainland – to Stanford – but whatever Stanford or MIT have, there's no reason why we shouldn't have it here," explains Wong.
Last August, Rehab was named one of the Top 10 Leading Rehabilitation Hospitals in the nation and invited to participate in a multistate research project on the Ekso Bionics exoskeleton technology. The cutting-edge technology was voted CNN's top 10 Innovations of 2010 and Time magazine's Top 50 Innovations.
According to Komeiji, under Wong's leadership, the Innovation Center has created some of the most powerful clinical programs both in Hawaii and nationally. "In addition to an exclusive NeuroRobotics program for stroke survivors using robots for rehabilitation, Teresa has launched a powerful rehabilitation program in partnership with VA Honolulu for veterans returning from Afghanistan and Iraq that has received attention from national VA leaders," he says.
Wong's passion remains working directly with patients and she continues to do so whenever she can.
"It's an incredible honor to take someone through their journey of recovery," she says. "And now everything we thought wasn't possible is possible. Technology changes the world."
— SYH
DEE OSWALD  age 38
Project manager, Kiewit Building Group Hawaii
Dee oswald has a lot on her plate. Besides work, which puts her both in the office and out with a crew, she serves on the board of directors for the Boys & Girls Club of Hawaii and also volunteers for the Hawaii Foodbank and other agencies. To keep all those commitments organized and in perspective, she has a plan.
"My approach to work is the same as my approach to my personal life," Oswald says. "I believe you have to be balanced and present."
She balances her time between work, friends and family, the community and herself. "Each is equally important to me and they are all needed to support one another," says Oswald, who grew up in Nebraska and has lived in Hawaii for five years, since transferring with Kiewit.
Her projects include the Hale Pawaa medical office building on Beretania Street and renovations of the Hale Koa Waikiki and the Sheraton Maui Resort. She just received her 15-year service award from Kiewit.
John Komeiji, senior VP and general counsel for Hawaiian Telcom, serves on the Boys & Girls Club board's executive committee with Oswald.
"Dee is a doer," he says. "She recognizes and understands the needs of our organization. Rather than just standing on the sidelines or waiting for others, she will actively engage and drive to a solution."
Oswald has served as the board's development committee chairman, chaired its annual fundraiser campaign for two years and played many other roles.
Despite the tough economy, "Under her leadership, we surpassed our goals," Komeiji says. "I believe that her compassion and commitment to the children of Hawaii motivate her."
Oswald also cites her family as a source of inspiration. She has seven sisters; Oswald and two of those sisters are triplets.
"People always ask me how I came to envision taking a path to such a non-traditional career. Because of my sisters' successes and support, it never occurred to me that I couldn't."
She originally enrolled in college as an industrial engineer, but then looked into a major she had never heard of before: construction management.
"I love that my career combines both the office and field," she says.
"My sisters think it's great that in my car I always have a pair of boots and a pair of heels."
— JOR
GREG DICKHENS age 41
President, Kyo-ya Co.
It's no surprise Greg Dickhens wound up in the hotel industry. He grew up in one.
His father, Don, was a hotel manager in Los Angeles, and the family lived on the property. When dad transferred to the Sheraton Waikiki in the late '70s, Dickhens lived there, too.
"I didn't live in a real house until I was a teenager," he says, laughing.
Today, he is the president of Kyo-ya Co., which owns seven hotels, including the Sheraton Waikiki, where his dad was once hotel manager. He oversees the financial and operational functions of the company and is responsible for the repositioning and redevelopment of its hotels – four in Waikiki, and one each on Maui and in San Francisco and Orlando.
Last year, Kyo-ya announced plans to build the first new oceanfront tower along Waikiki Beach in more than 30 years, as part of the company's $1 billion upgrade of its hotels. It will be built where the Moana Surfrider's eight-story tower now stands.
"Seeing the dramatic improvement in the quality of our real estate portfolio and seeing the impact this has had on our employees and guests is the most rewarding part of my job," Dickhens says.
An honor student at Punahou School, Dickhens left Hawaii and attended Cornell University's School of Hotel Administration, earning a degree with an emphasis in real estate finance and property development in 1991. After spending a decade working in hotels around the world, he completed his MBA at UCLA and rose further in the industry ranks. He returned to the Islands in 2005 to work for Kyo-ya.
"He's got a lot of experience in the areas of development and finance, and he's spent a lot of time in the hotel industry," says Ernest Nishizaki, executive VP and COO of Kyo-ya, who worked with Dickhens' dad, too. "He's certainly been very instrumental with the renovations. He's so intelligent. I've learned a lot from him."
Dickhens no longer lives at the Sheraton Waikiki – he resides near Diamond Head with his wife and two daughters – but walking around the hotel still brings back memories. And not just for him.
"There are employees who were working when I was 6 years old. I see them now and whenever I talk to them, they have a funny smirk on their faces because they remember me being this little kid running around."
— CET
BENJAMIN RAFTER  age 40
President and CEO, Aqua Hotels & Resorts
In 2008, Benjamin Rafter went on a two-week trek to the Everest base camp in Nepal with his good friend Mike Paulin, owner and chairman of Aqua Hotels & Resorts.
During their journey, they came up with a vision for what Aqua could be and how they could bring new ideas to Hawaii's hotel industry.  "(Paulin) figuratively handed me the keys and said, 'Let's do this together,' " Rafter says about the moment he was asked to lead Hawaii's first boutique hotel chain.
Rafter grew up in Seattle and, after graduating from the University of Washington, went to work in the corporate offices of Westin Hotels & Resorts in his hometown. A self-described gearhead with a keen interest in the Internet, Rafter helped expand the chain's online presence. "Even in high school, I was never afraid of new ideas and new things," he says.
In the mid-'90s, he and two partners created the real-time auction site LiveBid, which had a few high-profile auctions, including the Batmobile and Titanic artifacts. After Amazon bought the site, he helped lead Cambridge Technology Partners' Innovation Center and NewCo Solutions, then got back into the travel industry as CEO of Get2Hawaii, a Honolulu-based, dynamic packaging-technology company and online aggregator of travel inventory. He then took the helm at JetAway/Travelworm, a Las Vegas-based online travel retailer.
That's when he became friends with Paulin, who eventually lured him to Aqua.
"On the surface, it was a terrible time," Rafter says. "My first day was in November 2008, right as the industry collapsed due to the global financial crisis. Interestingly, the problems created with the economic collapse actually fueled our growth and ideas."
Paulin agrees. "Our company nearly doubled in the last three years during a time when people were telling us it was the worst economy since the Depression," he says.  Today, Aqua has 14 boutique and budget hotels and resorts on Oahu, Maui, Kauai, Molokai and Lanai.
"Look at how fast the world changes," Rafter says. "But it's still largely a blank canvas for us at Aqua. Over five, 10, 20 years, we can really change how the world thinks of hotels and hospitality."
— CET
Isaac Moriwake age 40
Attorney, Earthjustice
Isaac Moriwake remembers his first time playing basketball outdoors in the Los Angeles smog while attending Pomona College. [A previous version of this story listed Cal Poly Pomona as Moriwake's former school.]
"I couldn't breathe and was nearly hospitalized," he recalls. That began his awareness that he was lucky to grow up in Hawaii.
"I realized my roots are in Hawaii and now my life search has become, 'What is my place here? Will I be a part of the problem or try to be a part of the solution?' "
Despite this revelation, a career in environmental law wasn't his original plan. After graduating from the University of Hawaii's Richardson School of Law, Moriwake worked as a law clerk for Hawaii Supreme Court Justice Paula Nakayama. He then went to the Federal Public Defender's Office and later to the law firm of Alston Hunt Floyd and Ing.
He began to appreciate that his UH law school education was something unique.
"It's based on Native Hawaiian indigenous principles carried on to the 21st century. Living in Hawaii is a privilege. And with that privilege comes responsibility." So when an opportunity came for a two- to three-year stint at Earthjustice, Moriwake jumped at the chance.
"I approached it as a dream job – an honor to do this type of work – and thought I'd ride the wave as long as I can," he says. He's been riding that wave for almost 10 years and has earned a reputation as a fierce advocate of enforcing Hawaii's trust responsibilities to rivers and streams, and empowering Hawaiians to control the future of their water supplies.
In the past few years, Moriwake also has worked with the solar industry to advance the use of clean energy.
"Isaac's successful engagement in the regulatory process is laying groundwork for a better energy future for Hawaii and paving the way for other states to follow," says Mark Duda, president of the Hawaii Solar Energy Association. "In addition to the impact he's having in the energy sphere, Isaac is a tireless champion on water rights issues in the courts and at the Water Commission. I expect him to be a dominant force in these areas for several decades to come."
– SYH
LYNN ARAKI-REGAN age 41
Attorney, Araki-Regan & Associates LLC
friend once gave her the nickname, "Legally Brunette."
Along with the fact that Lynn Araki-Regan takes her Chihuahua, the well-dressed "Chacha Gucci Regan" to work every day, there is another similarity between this Maui native and the movie character with a similar nickname: They both get things done.
As an attorney and a community leader, Araki-Regan seems to rise to every challenge that comes her way. Whether she's serving on the boards of the Japanese Cultural Society and Maui Chamber of Commerce, or organizing the Kiwanis Club of the Valley Isle's "Keiki Fest 2012," she often provides a helping hand.
"As a visionary, Lynn possesses an insurmountable amount of energy and drive that allows her to accomplish her goals for the community," says longtime friend Herman Andaya, who is chief of staff for Maui County Mayor Alan Arakawa. "She has inspired many to follow her lead and strive not only to become leaders in their profession, but to equally strive to become leaders in our community."
No project is too big or too small. When she, her husband, Keith Regan, Maui's managing director, and Andaya realized that Maui needed an online community calendar, CalendarMaui.com quickly became a reality.
"We were so involved in a variety of activities that we would often find that organizations had conflicting events," explains Araki-Regan. "Our intent was for them to publicize their events early so other groups could see what was already scheduled."
She solicits submissions and every day updates the calendar, which is used by residents and visitors alike.
She says one of her most satisfying projects was helping victims of last March's Japanese tsunami. Together, the Regans and two friends from California launched "The Aloha Initiative."
"We raised $160,000 from scratch and reached out to residents of the Tohoku region who were deeply affected by the tsunami and radiation, and connected 100 of them with host families on Oahu and Maui for up to 11 weeks. The host families, volunteers and sponsors really made it happen. We just got the ball rolling."
— SYH
KAMUELA ENOS  age 38
Director of social enterprise, MA'O Organic Farms, Kauhale O Waianae
Kamuela Enos lights up when recalling first lady Michelle Obama's visit to MA'O Organic Farms during November's APEC conference.
"Her visit was incredibly significant to what we are trying to do," says Enos, who works with young adults in the farm's growing internship program. "She took a tour of our farm and observed the operations with our interns and shared the meaning of the work she's doing." Obama's visit was part of her Let's Move campaign to battle childhood obesity through access to healthy food and exercise.
MA'O's program pays interns via monthly stipends and full college-tuition waivers in exchange for work on the farm. Enos, who took an untraditional educational route, is passionate about mentoring Waianae's youth on the value of education.
After obtaining his GED from Waipahu High School, he went on to the University of Hawaii at Manoa and earned his bachelor's degree in Hawaiian Studies and a master's degree in urban and regional planning. He currently serves on President Obama's Advisory Commission on Asian and Pacific Islanders.
He is dedicated to the community where he grew up.
"Kamu leads by example, working with our future community leaders in promoting sustainable agriculture," says Candy Suiso, one of Enos' former teachers and executive director of Waianae High School's award-winning Searider Productions. "He truly believes in building community through growing organically and I'm excited to see the impact he'll make on our community."
Enos is working with Suiso on Kauhale O Waianae, a community initiative involving Searider, MA'O and Makaha Studios. The program immerses Waianae youth in cultural enterprises, using both sustainable agriculture and digital media, and promotes economic development on the Waianae Coast.
Enos says he's looking forward to the future.
"My hope is that communities like Waianae can become seeds of innovation in a knowledge-based industry. People don't expect enough out of our community to make us more accountable. Setting the bar really high is what we do and the goal is to set the bar even higher."
— SYH
Dawn Lippert age 27
Project manager, Hawaii Renewable Energy Development Venture
Dawn Lippert begins her mornings by driving her Jetta TDI, which runs on 100 percent biodiesel, to the Manoa Innovation Center to spend the day doing what she loves: promoting renewable-energy technology.
As project manager at Hawaii Renewable Energy Development Venture, Lippert brings together innovative local companies. "The idea is that if they can demonstrate themselves here in Hawaii, they can market themselves around the world," she says. Lippert and HREDV are working on 10 projects that help local companies demonstrate technology and train them to be more competitive in the global market.
Two of those companies are Big Island Biodiesel, which is seeking to transform agricultural feedstocks into high-quality biodiesel, and Referentia Systems Inc., which uses real-time data about energy use on Maui and Oahu to integrate solar, wind, smart-grid and other clean-energy technologies. "Science and technology jobs that come into the clean-energy sector can be an incredible driving force for the economy," Lippert says.
The Yale University graduate helped found the group Women in Renewable Energy and organizes seminars about what's new and useful in the field. Shanah Trevenna is a member of WiRE who works closely with Lippert. "She's really a rare combination of vision and execution. She sees the big picture while also connecting to the grassroots," Trevenna says.
Lippert has international experience, having worked in India with The Energy and Resources Institute on rural energy. "There, it's really about access to energy and about reliable supply lines and electricity. A lot of things we don't deal with in the U.S.," Lippert says. "I think Hawaii is an incredible place to work on new things, but if we limit our vision only to Hawaii, then we're really limiting ourselves in what we can do."
— JM
NOEL PACARRO BROWN  age 31
First VP and financial advisor, Morgan Stanley Smith Barney
Among the many things that her clients value about Noel Pacarro Brown is her compassion.
Minutes before her interview for this profile began, a client called. The man, who had been in hospice care, was surrounded by his family and wanted to say farewell to Brown. She listened gracefully as he reminded her of the financial arrangements he had made for his family and shared a few final words of wisdom.
"I told him thank you and let him know that all of the lessons he shared with us will be perpetuated," she says. "I love my job. My clients are so articulate about what life means to them."
Brown is a graduate of Punahou who studied anthropology at Brown University and then earned her master's degree in education from Pacific University. In 2007, she was pursuing a career in Costa Rica when she received a call about an opportunity at Morgan Stanley Smith Barney back home on Oahu, where her mother is the area manager. She knew it was a turning point. What she did not know was that she would have barely seven months to get to know her clients and their needs before the economy would spiral into an unruly roller coaster ride.
"I'm grateful for that time with my clients because they got to see how hard I would work, and I got to demonstrate that they had made a good decision," says Brown.
One of Brown's long-term clients, Sarah Fairchild Beaucage, says the financial advisor earned her confidence early on. "She is really well educated, very knowledgeable and she really stays on top of it."
Indeed, Brown is tenacious about education. She maintains a remarkable focus on market news and trends, and continues to add prestigious accreditation to her resume (for example, she is one of only two Certified Personal Wealth Advisors on Oahu). All of this helps her coach clients down the road to prosperity.
"I used to be an English-as-a-second-language teacher," says Brown. "Now I'm a finance-as-a-second-language teacher."
— TZ
JAMES TAKAMINE age 39
President and CEO, Hawaii Community Federal Credit Union
It takes James Takamine about 45 minutes to drive from his home in Waikii Ranch on Hawaii Island to his office in Kona and he's not complaining.
"I'm very happy to be back home," he says.
Takamine took the helm at Hawaii Community FCU in June 2010 as only the third leader of the Hawaii Island credit union in its 76 years. After living and working on the mainland, it was time to come home.
"It was certainly a choice for us to move back, start a family and raise kids here," says Takamine, who returned with his wife, Jamae Kawauchi. "I feel like I've come full circle in a way. I've worked on Wall Street, at large banks on the East Coast and locally. The credit union is, by far, the smallest organization I've worked for. And it's very rewarding."
Takamine has worked in just about every aspect of banking, from serving as a regional executive for American Savings Bank to helping members fill out loan applications. He loves working in this smaller environment, where the focus is less on profit and more on servicing members.
"I've really seen both sides. The challenge is always to balance the needs of the members and the employees who make the credit union what it is. It's not driven by a singular bottom line like a for-profit bank."
Born and raised in Aiea, Takamine graduated from Kamehameha Schools in 1990, then attended Macalester College in St. Paul, Minn., where he played football and earned a degree in economics and East Asian studies. He worked at First Hawaiian Bank for about five years before obtaining a master's degree in public administration from Harvard University's Kennedy School of Government. Then he got his MBA from Dartmouth College's Tuck School of Business. He got a summer internship at the New York Stock Exchange and then worked for M&T Bank Corp. in Buffalo before moving back to the Islands.
"James is a breakout person with a much greater role in reshaping Hawaii's future," says Tricia Buskirk, the credit union's vice president of corporate development and marketing. "His intelligence, energy, vision and passion make him one of 20 to watch in the next 20 years."
— CET
TYLER TOKIOKA  age 47
VP of external affairs, Island Insurance Co. Ltd.
Tyler tokioka is under tremendous pressure to succeed, much of it self-imposed.
In 1939, his grandfather, Masayuki Tokioka, founded Island Insurance, Hawaii's only locally owned property and casualty insurance firm. His father and uncle, Lionel and Franklin, are highly respected business leaders.
"I always worry that I'm doing what's right by my family, that I'm putting them in a proper light," says Tokioka, a graduate of Punahou School and New York University Stern School of Business. "We need to succeed in a way that benefits the community, looking out for people who don't have a voice."
That mantra helps drive Tokioka, who serves on the boards of a performing arts group, Ohia Productions, the University of Hawaii athletics fundraising group, Ahahui Koa Anuenue, the Japanese Cultural Center and the Honolulu Japanese Chamber of Commerce.
"Tyler exemplifies a true leader with his action and results," says Wayne Ishihara, president of the chamber. "He shares new ideas and is never afraid to be part of the group that makes sure it is implemented."
As part of his job at Island Insurance, Tokioka manages the company's foundation, which last year gave local nonprofits a half-million dollars in grants. He is also corporate secretary for Island Insurance's parent company, Island Holdings, which owns Atlas Insurance, IT specialist Framework 21, insurance broker IC International and the investment group Tradewind Insurance.
Despite his lineage, there is no expectation that Tokioka one day must lead the firm. "My family is of the belief that we need to earn our stripes," he says. "I will always give the best effort I can. I don't want to shortchange what I'm doing, or whoever I'm doing it for."
That includes his "extremely loving and understanding" wife, Jody, and their daughter, Ally, 9, who are aware of the "commitments that may take time away from them."
— CCG
BETTINA MEHNERT age 47
COO, Architects Hawaii Ltd.
There was a time when German-born Bettina Mehnert wanted to be a jockey. But she nixed that plan when she grew to 5-feet-9. Then she contemplated being a brewmeister, but she didn't particularly like beer. So, as fate would have it, she followed the callings of her mother, father and grandfather, and became an architect. She has never looked back.
"When I graduated, unemployment was astronomical in Germany, so I added a graduate degree in computer science," Mehnert says. "I applied for a German government scholarship and was selected to pick a state in North America to live and work in. I had been to every state except Alaska and Hawaii. I chose Hawaii." At the age of 23, she packed her bags and moved to Oahu, landing a job at Architects Hawaii Ltd.
"Starting her career path at AHL in information technology, Bettina emerged as a power behind moving us forward into the high-tech firm we are today," says David Miller, Mehnert's colleague and AHL's chairman of the board. "She volunteered to head our marketing group and continued adding roles such as accounting and human resources to her responsibilities."
Miller says she has penetrated the proverbial "glass ceiling." Although Mehnert believes that ceiling exists, it's not something she thinks much about.
"It is a matter of women feeling they can do something and having the courage to enter a traditionally male-dominated profession," she explains. "I thrive on challenges. My problem was holding a job for more than two years since I have a hard time sitting still. I'm fortunate my company has given me the opportunities."
Perhaps the greatest satisfaction she gets from her job is her leadership role in AHL's commitment to donate 1 percent of its time to pro bono work. The firm's first big pro bono project was the renovation of the Salvation Army's Family Treatment Services facility in Manoa. The project made a big impact on Mehnert as she had just adopted her daughter, Anna.
"It was right before the opening and two mothers with their kids approached me and wanted to thank me. I was deeply touched," she recalls.
She currently leads two more pro bono projects: a rooftop garden for the Institute for Human Services and a rain shelter for the Hawaii Nature Center.
– SYH
KIMBERLY LORD  age 49
Senior managing director, CBRE Hawaii
Ask kimberly lord about her work style and she has a precise answer: "The best approach is to listen carefully. As a result, I can make sound decisions that are aligned with client needs and corporate goals and objectives."
She does that remarkably well, say her colleagues and clients at CBRE, Hawaii's largest commercial real estate firm.
Joseph Haas, Lord's predecessor as senior managing director, calls Kim "a dynamic and visionary leader and a tireless worker." Then, he adds, "She's more than all that."
CBRE was sold in 2006, Haas explains, adding, "I told [the buyers] the best thing they're buying is Kim Lord. … She is an absolute expert on retail."
Haas recalls an impromptu meeting with Lord in January 2002 on the Big Island, soon after she joined the company. Among a few goals they agreed on was to grow CBRE's retail portfolio. Since then, the company's Hawaii retail business has grown from zero to 4 million square feet in rentable retail space, or 8 percent of the company's total. That's big, he says, adding, "The reason is Kim."
Bill Mills has known Lord for about 10 years and they have worked together on various projects, including The Shops at Wailea, Guam Premier Outlets and Waikiki Galleria.
"She's fair and an excellent communicator," says Mills, chairman of The Mills Group, a privately held, Hawaii-based real estate development and investment company.
"Good communication skills and well-written reports … dealing with issues as they come up" – that's what projects require and those are the skills Lord has, Mills says.
Lord commutes to Honolulu and wherever else her job requires from her home in Kapaa, Kauai. "I have been extremely privileged to work for amazing companies that have allowed me to commute for 18 years," she says.
Lord inspires those around her and she says she is inspired by others. "People inspire me, all kinds of people. People who are not afraid to affect change."
— JOR
ROBERT NOBRIGA age 38
Executive VP and CFO, Hawaii National Bank
Robert Nobriga is not only a person who gets his numbers and financial strategies right, he's constantly thinking of ways to give back to the community.
Originally, he didn't plan to go into accounting. Nobriga started off as an engineering major at the University of Notre Dame, but switched to accounting when he thought that would give him the best chance to come back to Hawaii.
"The economy was terrible," he says. "I majored in something that would allow me to easily come home. That was one thing I strived for: doing whatever I could to create the opportunity of diversifying the industry base in Hawaii."
Nobriga's big opportunity was when he was made CFO at the University of Hawaii's John A. Burns School of Medicine. He helped the school survive a financial crisis and made it more self-sufficient. It was a once-in-a-lifetime opportunity, he says.
At Hawaii National Bank, Nobriga is helping implement a comprehensive performance management system that he says will help the company meet its financial priorities and further satisfy customers. He says the best part of his job is working with customers. "It's interesting to see the broad views of different industries in Hawaii and looking at the requests for loans," he says.
He also serves on the board of The Queen's Health Systems and on the audit committee at his alma mater, Kamehameha Schools. In both those roles he works closely with Eric Yeaman, CEO of Hawaiian Telcom.
"Rob struck me as a really strong, confident leader and he is extremely financially bright and savvy," Yeaman says. "He was able to communicate his ideas and concerns in a real professional and nonthreatening way that I thought allowed people to receive and act upon it. He's become a good friend of mine."
"I want to continue to spend a significant amount of time in the community to try to make this a better place," Nobriga says. "I really enjoy the time I spend giving back to those two organizations."
But he also says he makes it a priority to spend quality time with his wife and two daughters.
— JM
SHERRY MENOR-MCNAMARA  age 40
Senior VP for government affairs, Chamber of Commerce of Hawaii
Sherry Menor-McNamara's mission statement is clear: "My goal is to build a better business climate and improve the quality of life within our state," she says.
That vision, combined with her empathic nature and impressive credentials – from a B.A. at UCLA to a combined J.D./MBA from UH-Manoa in 2005 to an executive education program at Harvard in 2010 – has gained her the respect of business and government leaders.
"Everything she does helps," says Mayor Billy Kenoi of Hawaii County. "Sherry is able to walk the line between taking a tough position and making everyone feel respected. There is an art to that and Sherry has been able to thread that needle."
Menor-McNamara credits her mother for inspiration. "My mom is my all-time role model," she says, referring to a woman who started a successful travel agency on Hawaii Island while learning English and raising three children. "Seeing her accomplish so many milestones reminds me that nothing is too hard."
Menor-McNamara's professional posts have taken her all over the world. In Los Angeles, she worked in media and entertainment, in Washington, she interned for the president's executive office, in New York she worked at Estée Lauder, and in Tokyo she handled sports events for Sony. It was a rewarding time, but in 2000 she knew it was time to come home.
For the chamber, her role is shifting from playing defense at the state Capitol – trying to block legislation that hurts businesses – to being more proactive, such as getting business owners involved in the legislative process. She is also a passionate advocate for the chamber's projects, especially that of creating an economic strategy for the next decade. "Our goal is to build a more sustainable economy for our state," she says.
— TZ
JOHN LEONG age 34
President and CEO, Pono Pacific, Kupu
The Wharton School at the University of Pennsylvania is recognized as one of the country's best training grounds for business leaders. It seems an unlikely place for someone committed to the environment.
But it was there that John Leong melded his two, seemingly disparate passions – business and the environment. "Most of my classmates were recruited to San Francisco or New York to work in big finance and marketing firms," says Leong. "I had to create my own degree. So I called it, 'Environmental Policy & Management and Entrepreneurial Management.' "
"I had a professor who told us the biggest risk you can take is doing something you weren't meant to do. If you take that path, the whole world will lose out," he says. "On the other hand, if you have an idea to do something different and don't do it, the world will also lose out."
In 2000, armed with his degree, he returned home to take care of the community where he grew up and started Pono Pacific out of his parents' garage with two staff members sharing a computer. The environmental conservation and management company has grown since, now with 80 employees on Oahu, Molokai and the Big Island offering ecosystem restoration services to federal, state and local government agencies, commercial businesses, nonprofits and private landowners.
Leong's passion for the environment was cultivated as a teenager when he participated in the state Department of Land and Natural Resources' Youth Conservation Corps summer program. Today, the corps runs out of his nonprofit Kupu, which sprouted from the for-profit Pono Pacific. Kupu has more than 400 youths in seven different programs and approximately 17,000 volunteers.
"He cares about how many people we can help, how many acres we can restore, how many lives we can improve, how many endangered species we can save," says Luke Estes, Pono Pacific's director of operations. "It's rare to work for someone whose focus is to improve everything around him."
"A leader should be a servant," says Leong. "True leadership is about serving those around you and serving the community. It's about building people up to something bigger than themselves."
— SYH
MATTHEW Digeronimo  age 38
Managing director, Smith Floyd Enterprises Inc.
Mergers and acquisitions isn't a common field in Hawaii. And with his quiet, calm manner, Matthew DiGeronimo's approach isn't what you might expect from an M&A man. Above all, he listens rather than persuades.
After growing up in New Jersey and moving frequently as part of his Navy career, DiGeronimo has put down roots in Hawaii Kai with his wife, Aimee, and their three dogs.
"It's not going to get any better than Hawaii," he says.
Business is good, too. People from all over the world want to invest in Hawaii, he says. "We have way more buyers than sellers. … I don't believe that's true in other markets."
The Hawaii market is different in so many ways, so it's important to understand the market in depth, he says. "It's what I study, what I read. It's what I breathe and what I live."
DiGeronimo got his start in M&A in 2010 when he bought the VR Mergers & Acquisitions franchise in Hawaii, becoming president and owner of the eight-year-old company. Since then, the number of active clients has grown from five to 70, and the company is now known as Smith Floyd.
Previously, DiGeronimo was a nuclear submarine officer, but retired due to an injury. He has an MBA from the University of Connecticut and a B.S. in nuclear engineering from Rensselaer Polytechnic Institute in New York.
Kyle Maschhoff, VP of business sales at Smith Floyd, says it took just one meeting with DiGeronimo to know he wanted to join the team. "After speaking to him in person just one time, I was completely on board with his direction and goals."
One of DiGeronimo's goals is to mentor business owners and future business owners rather than simply developing relationships when a business owner is ready to sell, as is typical with M&A.
"My passion is teaching," he explains. There are people who should be starting their own businesses and existing businesses that should be doing better, he says.
So far, Smith Floyd is mentoring five clients and hopes to have 20 by year's end. The group meets for weekly classroom training, and goes over topics such as the need for service providers for advertising, human resources and other areas.
"Mergers and acquisitions are wonderful, but what really brings me joy is helping people," DiGeronimo says.
— JOR