A Legacy of Generosity Lives On
Thanks to one 'local boy made good,' generations of Roosevelt High School graduates have gotten a boost toward achieving their educational goals.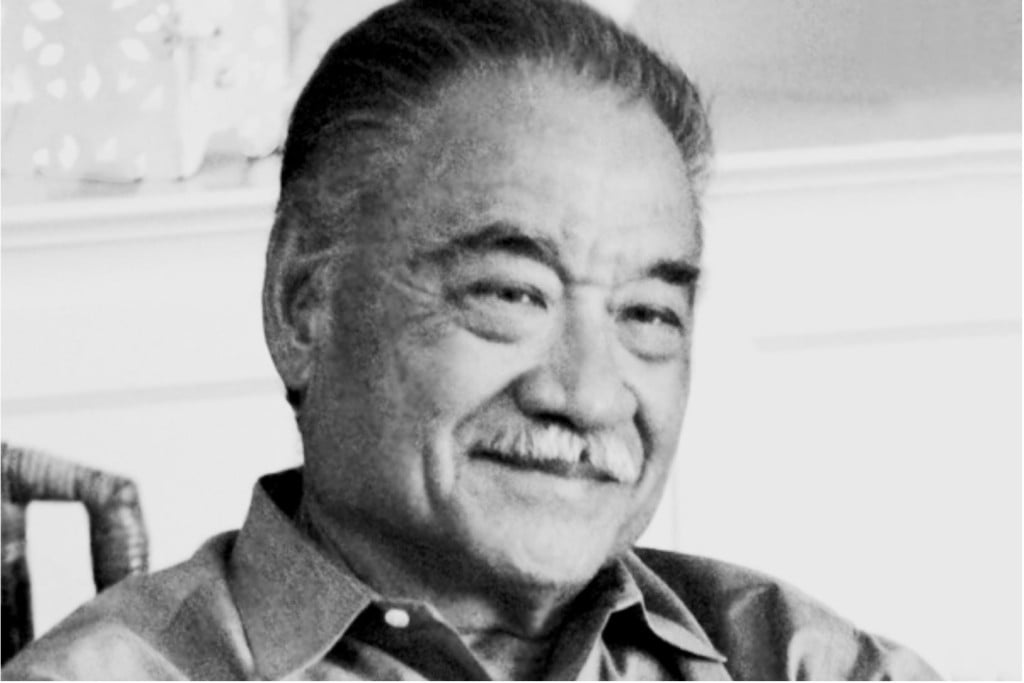 When Grafton Jhung was growing up in Honolulu in the 1930s and '40s, he didn't have it easy. "[His mother Caroline] was a single mom, raising three boys, and she worked as a seamstress and a tailor near Hickam Air Force Base to make ends meet," says his daughter Catherine Jhung. "They just didn't have a lot of money, and that had a strong impact on my father. I think it really drove him to succeed later in life."
After graduating from Roosevelt High School, Grafton went on to attend the U.S. Military Academy, West Point, in 1960 becoming the first Korean-American to graduate from the school. After a brief but distinguished career in the U.S. Army, he then earned an MBA from Harvard Business School—his wife typing up papers for other students for a fee to help pay for their living expenses while he studied. The lean years of hard work paid off , as Grafton built a successful career in finance, working first as a securities analyst in New York City, then moving to become a portfolio manager in California, and eventually joining Denver Investment Advisors in Colorado in the 1980s as a portfolio manager and partner.
As Grafton's accomplishments stacked up, he never forgot the people and places that shaped him. One of his favorite sayings was "local boy makes good," and as soon as he was financially able, he set up a scholarship fund to provide four-year college stipends for Roosevelt High School graduates, in honor of his mother.
Catherine remembers that her father loved being hands-on with distributing scholarships and mentoring students. "It was important to him to give back, and help people," she says. "He really did have a heart of gold; he cared for people's wellbeing and really wanted the best for them."
After running the Jhung Family Scholarship as a foundation throughout the 1990s and '00s, helping scores of young people over the years, Grafton converted his foundation into an endowed scholarship fund at Hawai'i Community Foundation to reduce the burden of administration and ensure that Jhung Family scholarships would be awarded for generations to come. Before his death in 2019, Grafton directed his trust to divide the remainder of his estate to the Jhung Family Scholarship Fund and to create the Jhung Family Vocational Scholarship Fund to benefit even more Roosevelt graduates.
Martha Hanson, HCF senior director of donor relations and communications, says Grafton's generosity provides at least five new students with scholarships toward their educational goals each year, a gift that will continue benefiting future generations. "It says so much that this 'local boy made good' continues to have an impact, now and in years to come," she says. "Grafton was a man who made the most of every opportunity that came his way, and it's inspiring to see how much he wanted to provide other people similar opportunities to make the most of their lives."
Indeed, Grafton's philanthropic efforts live on, in large and small ways. His daughter Catherine says, "When [he] passed, the very first recipient of a scholarship from the Jhung Family Foundation actually came to my dad's memorial, and spoke about the impact that he had on his life. My dad would have been so proud to see it."
To learn more about how you can invest in the future wellbeing of your community and create a legacy, visit HawaiiCommunityFoundation.org/Investing/LeaveALegacy