Home Equity Gains Slow in Hawai'i, But Owners Are Still Building Wealth
From a first-quarter high of $139,000, equity gains fell to $61,500 in the third quarter, which is still better than every other state except Florida.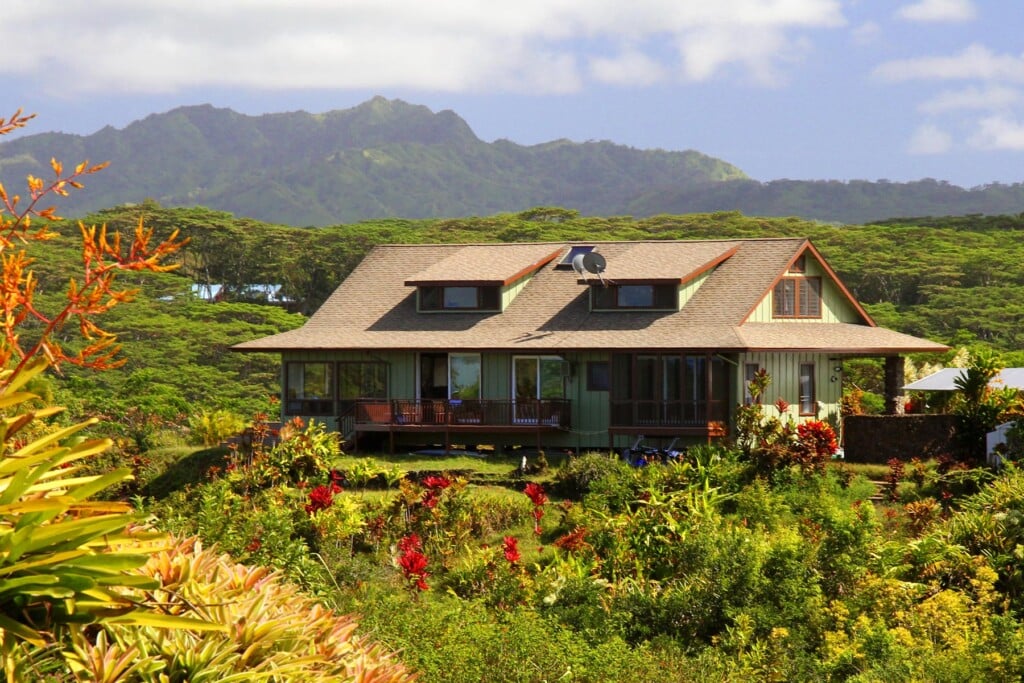 The tremendous gains in home equity driven by rising home prices over the past two years have started to slow across the U.S., including in Hawaiʻi, where the average amount of equity gain in the third quarter dropped to half of what it was over the previous three quarters.
Nationally, the average U.S. homeowner gained about $34,300 in equity in the third quarter, down from $60,200 in the second quarter, according to a recent home equity report by CoreLogic, one of several recent reports focused on home equity, prices and the risk of foreclosure.
More than half of Hawaiʻi homeowners are equity rich, with homes worth more than the debt secured by them in the form of first and second mortgages.
Just a few months ago, Hawaiʻi was at the top of the list in home equity gain for the second quarter with an average of $129,800, and was among the states with the lowest rates of negative equity – where borrowers owe more on their mortgages than their homes are currently worth – a reflection of the increase in home prices.
Hawaiʻi was No. 2 in home equity gain in the first quarter with a gain of $139,000, according to the quarterly equity reports by CoreLogic. In the fourth quarter of last year, Hawai'i's gain was $128,000.
In fact, a first-quarter report from ATTOM found that 56.3% of all single-family homes and condominiums in the Islands were considered equity rich, reflecting a benefit of rising home prices for existing homeowners.
But Hawaiʻi's equity gain dropped to $61,500 in the third quarter, still good enough for second in the nation after Florida's average gain of $76,700. California, which was second to Hawaiʻi in the second quarter with $117,000 in equity gain, saw its equity gain plummet to $37,000 in the third quarter.
Negative equity, meanwhile, has been moderate in Hawaiʻi over the past year, although the percentage of mortgages with negative equity in Hawai'i rose to 1.53% in the third quarter, from 1.45% in the same quarter last year.
More homeowners on the mainland also fell underwater on their mortgages in the third quarter – a total of 1.1 million homes, or 1.9% of all mortgaged properties, according to the CoreLogic report.
Negative equity is considered one of the risk factors for foreclosure. Another report by ATTOM Data Solutions found counties in inland California, New Jersey, Illinois and Delaware were most vulnerable to declines in their housing markets, and a separate report found those areas had among the highest foreclosure rates in the nation. While the number of foreclosure filings in the U.S. jumped 57% in November, compared to November 2021, Hawaiʻi wasn't even mentioned in the latest report.
All this leads back to home prices, which had been rising at a rapid pace amid robust sales since mid-2020 until rising mortgage rates slammed the brakes. The average 30-year fixed-rate mortgage jumped from about 3% at the start of the year to 7% this fall before backing down below 6%.
Nationally, home price increases in October were 10.1%, with Hawaiʻi's rate less than half of that at 4.83%. CoreLogic forecasts prices for the U.S. will rise by just 4.1% from October 2022 to October 2023.
Statewide, year-over-year home prices in October were mixed. Single-family home prices rose by single-digit percentages on Oʻahu and Hawaiʻi Island and double-digit percentages on Maui but declined slightly on Kauaʻi. Meanwhile, condominium prices shot up by more than 20% on Maui. Kauaʻi and Oʻahu saw more modest gains, and on Hawaiʻi Island, condo prices declined, according to data from Title Guaranty Hawaii.
Statewide sales dropped 40.5% in November, and median prices were also mixed – Oʻahu and Maui posted increases of 9.5% and 2.5%, respectively, for single-family homes, while Kauaʻi had      a 36.8% increase and Hawaiʻi Island a 5.7% decline. Condo prices fell by 4% on Oʻahu and by 11.4% on Hawaiʻi Island, while Kauaʻi's median rose by 9.8% and Maui's jumped by 18.1%.