Hawai'i's Home Insurance Premiums Are Lowest in Nation
Luckily, the price of insurance is tied to construction costs – not to rising real estate values. But those prices don't include hurricane insurance, whose premiums can cost thousands a year.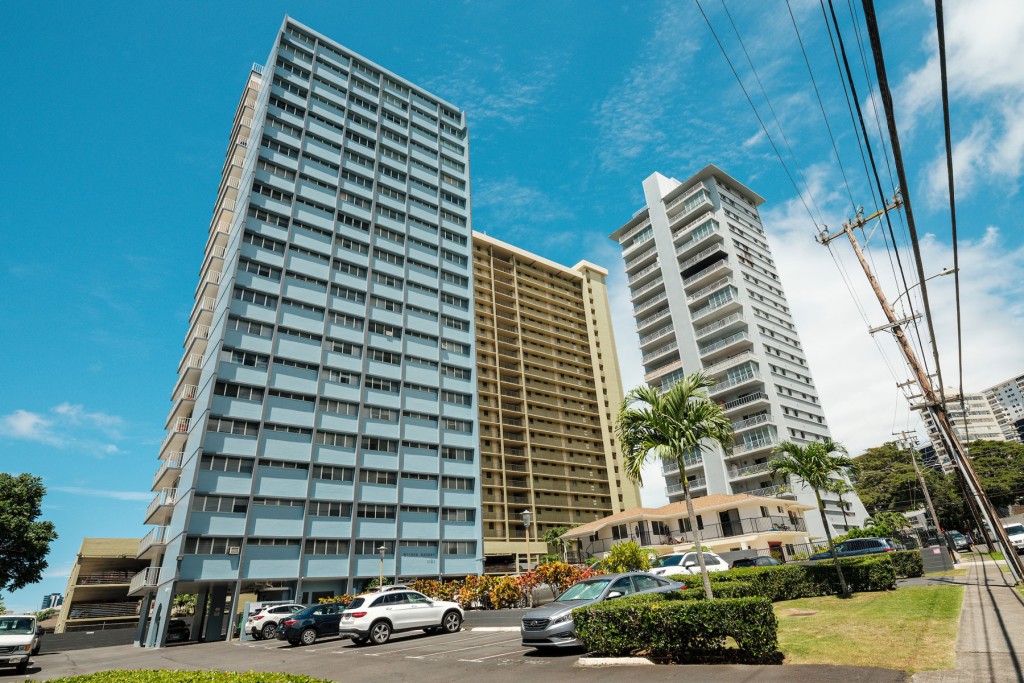 Hawaiʻi has the lowest home insurance premiums in the United States, according to several national websites. But those rates have risen in recent years – and not because of skyrocketing home prices.
According to a report by the website Quotewizard, the average annual home insurance premium in Hawaiʻi this year is $412, the lowest in the nation. Homeowners in Oklahoma pay the highest annual rate, $3,735, because their premiums account for the state's frequent extreme weather events such as tornadoes and hailstorms.
Most homeowners in the Islands must also carry hurricane insurance on top of standard home insurance, which can range from $250 a year for a new double-wall home to more than $2,000 a year for an older single-wall home.
Hawaiʻi's home prices don't factor into home insurance rates, which have been on the rise here for the past couple of years, said Todd Tamori, sales manager for personal lines at Atlas Insurance Agency in Honolulu, which represents a dozen standard market home insurance carriers.
"Real estate values don't play any factor in the insurance coverage amount," Tamori says. "We're looking at replacement costs, specifically cost of construction – what it's going to take to rebuild and repair the home at today's construction prices."
Home prices have gone up by more than 20% in some Hawai'i neighborhoods, but the increase in construction prices over the last year was less than 4%, according to a report by Rider Levett Bucknall covering the first quarter of 2022.
Rates for both single-family homes and condos increase each year because of something called inflation guard, which means the coverage amount automatically goes up annually to keep up with increases in construction costs.
"Some insurance companies have raised the percentage of their inflation guard from 4% each year to 10% now to be more in line with the surge in construction costs," Tamori says.
Two Policies for Condos
Condominiums usually have two home insurance policies — the one carried by the association of apartment owners for the entire building or complex and the one carried by each individual homeowner.
Individual policies help pay to repair the interior of each owner's unit and personal belongings, while the association's master policy covers the overall structure and common areas such as the roof, exterior walls, stairways, elevators, hallways and swimming pools. Because every condo's coverage is different, an individual owner should know what protection their association has in place so their personal policy can fill in the gaps.
"The costs for condo insurance are going up quite rapidly and the market is also hardening as a whole because of something completely separate from construction costs," Tamori says. "The market is changing very quickly because of the deductible for the association's insurance — many associations are now in a six-figure range for deductibles."
That means if a condo building has a deductible of $100,000 or $250,000, individual owners need to ensure their personal policies have enough coverage to pay for their share of that amount, otherwise the individuals may have to pay out of pocket when a fire or other disaster strikes, he says.
Each building's by-laws determine how the deductible is paid; for example, whether the association pays it as a common expense or whether it is split among unit owners as an assessment.
Tamori says homeowners who have had their policies for several years would do well to check on their policies and make sure they have enough coverage, and if they are in a condo, to check on their building's deductible.
"No matter what type of home you live in, you should be looking to shop the market options to make sure you're covered adequately and that you're paying an appropriate amount," he says. "If you're buying a house now you should have multiple options (for home insurance) and not take the first one. If you've had a policy for five or 10 years, it doesn't hurt to shop, to ask for a comparison to make sure you're not exposed and you're not overpaying."