Hawaiʻi Island Business Report 2020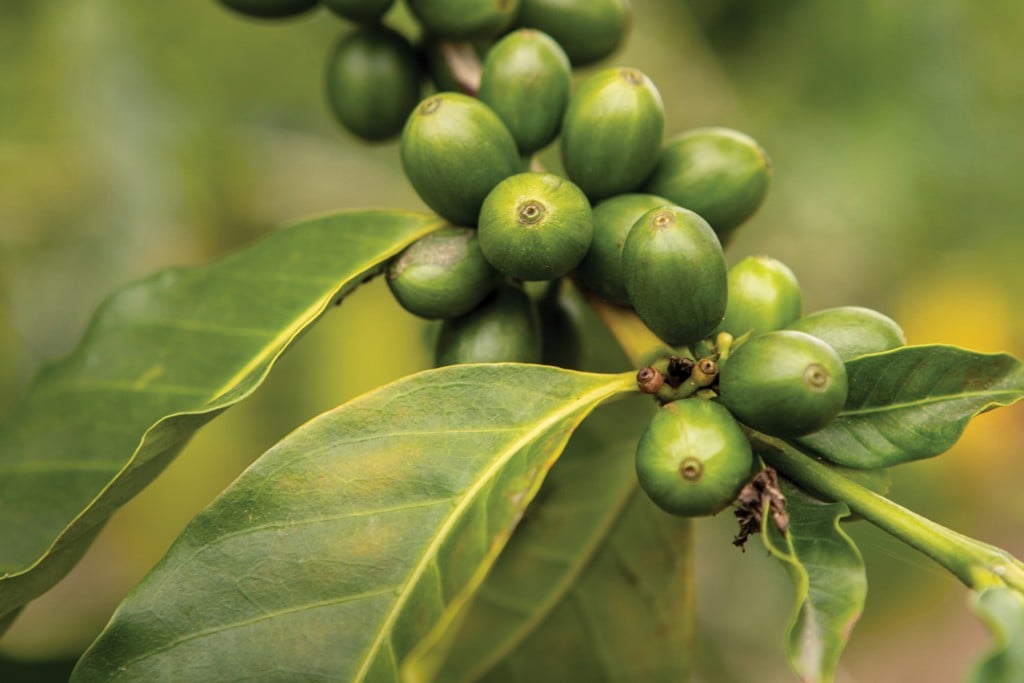 A lot has happened over the past few years — hurricanes, eruptions and a pandemic — and businesses and organizations are focusing in on what's most important: a diversified economy, accessible healthcare, environmentally friendly industries, sustainable communities and homegrown leaders.
TABLE OF CONTENTS
Growing Leaders
Honua Ola Bioenergy | Pasha Hawaii
All For One
Hawaiʻi Community College | W.H. Shipman
Positive Impacts
Mary Begier Realty | Hilo Medical Center
Thoughts from community leaders
Aloha and welcome from the Hawaiʻi Island Chamber of Commerce.
This is our island home.
Challenged by the unprecedented COVID-19 pandemic — which affected our entire community — individuals, community leaders, businesses, social service organizations, higher education institutions, industries, and local government continue to collaboratively work towards recovery and a brighter future for our island.
With an active, but lately quiet Kīlauea volcano up the hill, a world-class astronomy center on Maunakea, fertile agricultural land, usable space for new technologies in energy, all surrounded by the blue Pacific, we have the resources we need to develop and expand technologies to maintain our island's role in scientific research. The ultimate beneficiaries of this are our keiki, who will be equipped with STEM (Science, Technology, Engineering and Math) and other life skills necessary to compete on the world stage.
We have the hearts and minds to make it happen. Our membership reflects the diversity of our community and includes people from a variety of business sectors and professionals who advocate responsible business practices and economic development on our island.
While we recognize that each is unique, active businesses share many of the same concerns and needs. Businesses today are being challenged more than ever, and through active participation in the chamber, our members are able to address those issues and work collaboratively towards solutions.
Alliances formed with the state Chamber of Commerce Hawaii, our sister chamber on the west side— the Kona-Kohala Chamber of Commerce— and other neighbor island chambers of commerce help us have a more impactful influence on legislation and state-level issues.
We continue to cultivate opportunities for growth for the next generation of business leaders through our chamber's Young Professionals Program. Our YP members participate in networking and educational opportunities, which help to make them more valued employees who are able to learn new skills, expand their professional network, and develop important connections with others in the business world.
Founded in 1898, the Hawai'i Island Chamber of Commerce has been a part of our island community for more than 120 years and includes nearly 300 businesses, nonprofit organizations, government agencies, and professionals who support the chamber's mission.
We applaud Hawaii Business Magazine for once again showcasing our beautiful island. We hope you enjoy this Hawai'i Island Business Report and see how our community works together to make our island home special.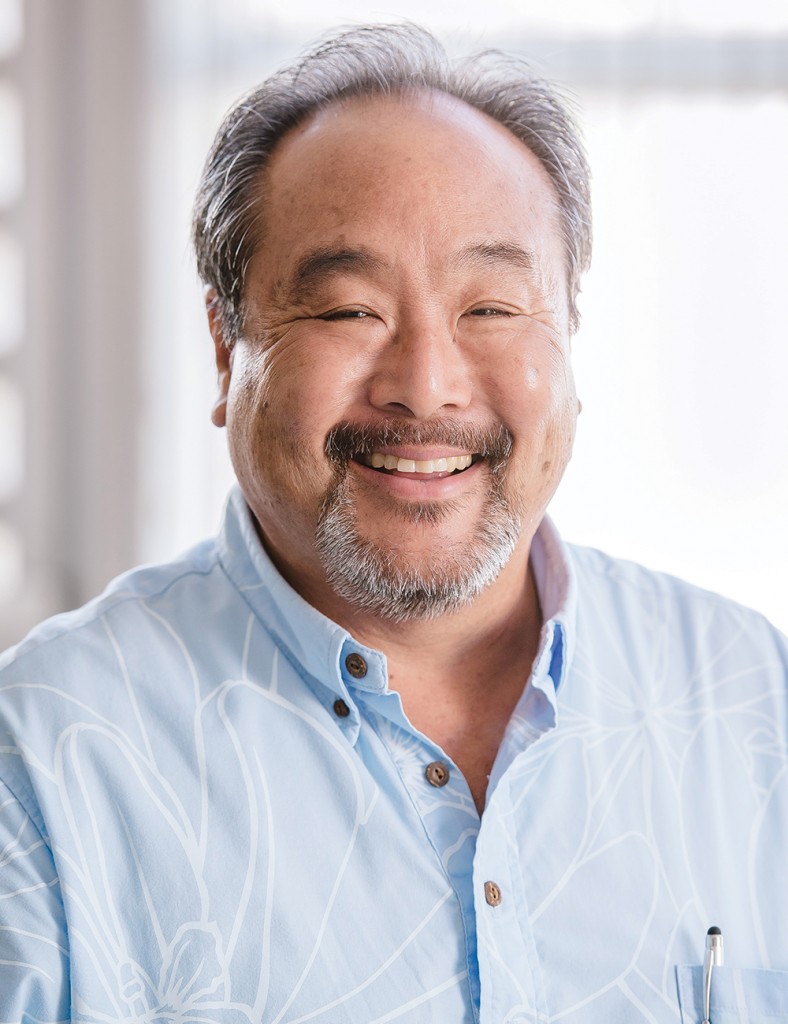 Mahalo,
Miles Yoshioka,
Executive Officer
Hawaiʻi Island Chamber of Commerce
---
Located on Hawaiʻi Island, the Kona-Kohala Chamber of Commerce provides leadership and advocacy for a successful business environment in West Hawai'i.
As a nonprofit organization with 500 members, we advocate for solutions on key business issues in our community, on our island and in our state.
We started 2020 focusing on three key priorities that include:
Support for astronomy on Maunakea and the development of the Thirty Meter Telescope,
2) Seeking solutions surrounding the growing homeless population and
3) Pushing for improvements in our local permitting process.
In March, we turned our attention to COVID-19 by acting as a communications hub, planning for economic recovery and advocating on behalf of the business community with government officials.
Driven by our mission to lead, we know the importance of building the next generation of leaders. In the past two years, we've been conducting a Future Focus Initiative designed to inspire direction for West Hawai'i's business community. This initiative is led by our Young Professionals Leadership Council, a group of young business owners, entrepreneurs and top managers in our area. Since 2018, this group of emerging leaders have implemented a survey, conducted one-on-one interviews with key stakeholders and held a Future Focus Summit where attendees provided input on challenges, opportunities and a future vision for West Hawai'i. Sponsored by Sustainable Island Products, the results of the Future Focus Initiative will be presented in June 2020 in an original Kona-Kohala Chamber of Commerce report titled Vision 2025.
Mahalo to Hawaii Business Magazine for this special section on Hawai'i Island that highlights the importance of educating youth and preparing the next generation to lead!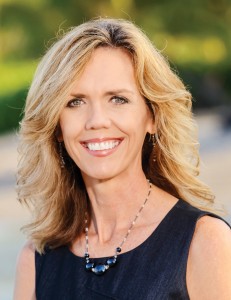 Sincerely,
Wendy J. Laros, M.E.D.
Executive Director
Kona-Kohala Chamber of Commerce
---
Growing Leaders
These educators and businesses are giving the next generation of students and young professionals the tools they need to lead—and explain what's needed to keep talent on the island.
The dilemma is a familiar one: Many of Hawai'i's youth move to the continental U.S. following high school. Sometimes they decide to live there after college, settling down and building careers far away. In other cases, they choose to move back to Hawai'i once their education is complete or later in life.
A recent migration report released by the Hawai'i Department of Business, Economic Development and Tourism shows a declining population in Hawai'i. Sixty-two thousand people moved out of state within a five-year period between 2013 and 2017, and 14,000 of those people were born in Hawai'i, including 5,071 Native Hawaiians. Many of them are between the ages of 18–24 or are young professionals between the ages of 25–34.
Keeping Hawai'i's youth on the island after high school is a goal for Hawai'i Island schools and businesses. By doing so, it invests in the future of the island, and so creating opportunities for education and careers is a focus. It's also important to get youth involved with businesses and community service at a young age, so that it solidifies their commitment to the island.
"I feel the business community plays a huge part in developing the community as a whole," says Miles Yoshioka, executive officer of the Hawai'i Island Chamber of Commerce. "The businesses are the ones that really support the community through their participation in nonprofit organizations. They lend their expertise, their knowledge, their leadership to other organizations. Looking at the history of our community, it was the business people that built our community, the impact they had, so bringing up young business people with a sense of having a part in the community, or being invested in a community, is really important. Those are the ones that are going to be our future."
The Hawai'i Island Chamber of Commerce offers a young professionals program, where member employees between the ages of 21 to 39 can network and become engaged with others in the business community. "We can see much potential in them, where some of us are already scoping out people that we think are going to be potential movers and shakers in this town," says Yoshioka. The young professionals group is also making service part of its mission.
The Kona-Kohala Chamber of Commerce is also dedicated to the next generation. One of its core values is education and it has launched a Future Focus Initiative that's "designed to inspire direction for the West Hawai'i community." Its framework is made up of four pillars, including cultural and heritage preservation, environmental sustainability, entrepreneurship, and leadership and responsibility. Led by its Young Professionals Leadership Council, the Future Focus Initiative will use its data to guide planning and programs for the business community in West Hawai'i.
"I think businesses have to take a more active role in our kids' education, starting from high school," Yoshioka says. "We continue to work towards offering more business opportunities for our island industries, and part of that has been our Chamber's support of astronomy and all the economic benefits that clean industry will bring to our island."
At the Pacific International Space Center for Exploration Systems (PISCES), outreach is half of the work that it does, giving students hands-on work experience and inspiring them to pursue fields in STEM (Science, Technology, Engineering and Mathematics).
A state-funded Hawai'i aerospace center located in Hilo, PISCES is working to position the state as a leader in space exploration and its relevant industries.
"We involve students in many of our research projects and attend about 40 community and education events every year, many of them involving classroom visits and hands-on STEM activities. We also offer internships during the summer months for Hawai'i-based college students and a summer space and science camp for high school girls," says Chris Yoakum, public information officer of PISCES. "It gives students and youth a taste of the fascinating world of space exploration, and how science and technology can make a positive difference in the world."
"… bringing up young business people with a sense of having a part in the community or being invested in a community, is really important. Those are the ones that are going to be our future."
– Miles Yoshioka
Executive Officer
Hawaiʻi Island Chamber of Commerce
Several of PISCES summer interns have gone on to work for Google, Apple and Microsoft, and some of its STARS space and science camp students have earned scholarships and exciting opportunities at NASA. But Yoakum says there needs to be more opportunities for youth to work in STEM fields in Hawai'i. This would help to keep them on-island.
"Many of our interns leave the Islands to find work on the mainland where they can apply their knowledge and skills," says Yoakum. "Conversely, there is a thriving Vex IQ robotics league happening in Hawai'i Island at the elementary, intermediate and high schools." PISCES helped launch the robotics team for Keaukaha Elementary students in partnership with RISE (Realizing Individual Strength through Excellence) and UH Hilo.
Diversification of industries is important for the Hawai'i economy, says Rodrigo Romo, program director of PISCES. "Adding other diverse industries, such as astronomy, aerospace, small size manufacturing, software development and others would only help stabilize the economy," Romo says, especially during a pandemic.
Toby Taniguchi, KTA Super Stores president and COO, hopes to see an increase in other kinds of jobs, too, such as in the fields of manufacturing and production, agriculture, STEM, higher education, services, hospitality and military.
"I sometimes secretly wish we had more interest in food service or the food industry in general. The industry provides important services to our communities. We are 'essential services,' no less than many others."
– Toby Taniguchi
President & COO
KTA Super Stores
"They are all important components of our future and for our economy," Taniguchi says. "I sometimes secretly wish we had more interest in food service or the food industry in general. The industry provides important services to our communities. We are 'essential services,' no less than many others. Just like we need many white and blue collar workers, food industry personnel is just as important. Those with an interest and passion for the food industry, I hope look further into the various possibilities within the industry."
When education and available jobs align, the chances are higher that students and professionals will stay on the island. In the case of Hawai'i Community College, approximately 78% of alumni have stayed on the island since graduating.
"I think it's because the types of programs that we offer and the graduates we're producing end up having economic opportunities of jobs within the island," says Rachel Solemsaas, chancellor for Hawai'i Community College, adding that the school's programming continues to evolve and adapt to industry needs.
"We embrace our role as a comprehensive community college in helping our students prepare for further higher education," she says. "Because we're a junior college, half of our students start with us and then they transfer to a university to get higher credentials and eventually land jobs with those credentials. But we're also a jobs college. And so a key part of that is making sure that we do train the workforce of tomorrow."
Prior to the COVID-19 crisis, healthcare, agriculture, renewable energy and teaching have been some of the key industries the college was looking at. "Healthcare will be a continuing need and not just the providers, but all the different jobs related to healthcare," Solemsaas says. "And we really have to grow our own teachers." Since the COVID-19 crisis, healthcare still remains a major component, but now so are technology and social media.
Academic knowledge isn't the only tool future generations need in order to lead. They also need experience and passion, says Solemsaas. "I think those are three really important tools for the next generation," she says. "It's to really see things very globally, to see the things in their community, to have the base academic knowledge and really some very enriching and fruitful experience to be able to contribute."
With a focus on diversifying jobs, academic readiness and program experience, not only will the next generation be ready to lead, but they'll become valuable contributors to Hawai'i Island's future.
Honua Ola Bioenergy
Soon Delivering Energy, Benefits to Hawaiʻi Island
As Hawai'i works toward its goal of 100% renewable energy by 2045, Hawai'i Island energy provider Honua Ola Bioenergy wants the community to know about the company and its operations, including the significant environmental, economic and financial benefits it will deliver.
Honua Ola's opening will reduce air pollution and greenhouse gases, while operating in an environmentally sensitive manner.
Honua Ola is a carbon neutral, renewable biomass facility designed to replace power plants that burn imported fossil fuels. When locally-grown biomass replaces oil as fuel, greenhouse gas emissions are reduced.
By using biomass, Honua Ola expects to reduce fossil fuel consumption by 250,000 barrels a year, which will put about $20 million into the local economy instead of into the pockets of foreign oil producers. The plant will produce enough energy to power 14,000 homes, delivering 14% of Hawai'i Island's power needs and stabilizing electricity costs for the people of East Hawai'i and Hawai'i County.
Honua Ola's operations will create 190 full-time jobs as well as new jobs in forestry, trucking, and ancillary industries.
To learn more, visit honuaolabioenergy.com.
Pasha Hawaii
As a third-generation familyowned company, Pasha Hawaii is proud to have served Hawai'i for decades, including 15 years as a dedicated ocean carrier partner. With regularly scheduled container and roll-on/roll-off cargo and vehicle deliveries taking place multiple days each week between the West Coast and Hilo Harbor, our Hawai'i Island employees remain rooted in their dedication to the local businesses and communities where they live and work.
This dedication goes beyond serving our customers. As part of Pasha Hawaii's community giving program, we support statewide organizations making a difference in the lives of those in need, through year-round cash and in-kind donations and communitybased activities supported by our employee community action team. Most recently, Pasha Hawaii partnered with organizers of Convoy of Hope Big Island, an event in Hilo that brought hope, resources, and supplies to 3,000- plus people in need.
"Hawai'i is a special place and we consider it an honor to provide vital services to the state's 1.4 million residents," said George Pasha, IV, president and CEO, Pasha Hawaii. "By employing local people who understand the unique needs of Hawai'i's businesses, and giving back to our local communities, we help to create a stronger and healthier state."
To learn more, visit pashahawaii.com.
All for one
Hawai'i Island residents work together in an effort to create a sustainable community independent of outside resources.
Rather than acquiring goods and services from other places, many Hawai'i Island businesses and organizations are hoping to provide for residents' essential needs on-island. It's this sustainable way of life that would allow island residents, especially in circumstances such as the 2018 eruption or this year's pandemic, to have access to necessary resources. No longer would they have to rely on food from elsewhere or have to fly to another island for healthcare.
"I'd say about 30% of the offerings we have are available on-island, 70% from away," says Toby Taniguchi, KTA Super Stores president and COO. "It also depends on which specific category we are speaking about. For instance, nearly all of our canned goods offered are imported from the mainland, however greater than 95% of our leafy green produce is grown on-island. Similarly, about 50% of our beef is island- grown/grass-fed, while the majority of our chicken is from the mainland."
A local and sustainable food supply is important, but it needs to be able to scale supply for public demand while being able to offer affordable prices to comparable brands.
"More locally grown and produced food would definitely help with our efforts to service and keep our community fed," Taniguchi says. "In the current situation we are in, the shipping lanes are open, but amidst the COVID-19 pandemic shopping rush, the supply chain is short nationwide. Having locally produced and sustainable items would help, but again, the items need to be able to scale to supply and be competitive in the marketplace."
Land steward, commercial developer and agricultural lessor, W.H. Shipman president Margaret Farias thinks the island is doing a good job of making sure fresh fruits and vegetables are available, but wishes more produce was available on-island.
"If we're truly looking at building communities that are completely sustainable and self-sufficient, more of the produce needs to come from our island, and that's not happening yet," Farias says. "I think part of that is just the taste of consumers. It's really hard to grow apples in Hawai'i, for example. … Part of sustainability is trying to figure out how to meet the community's food needs with what can be grown in Hawai'i. And part of that is the community being aware of and making choices and choosing to buy things that are grown in Hawai'i."
W.H. Shipman is currently in the process of building Kea'au Village, a community where all the residents' needs can be met all in one place, whether that be education, employment, retail or grocery stores. The hope is that building a sustainable community will help alleviate traffic by having fewer cars driving to Hilo or Pāhoa, and create a situation where parents or their kids will be OK with walking to school or work.
"We're not trying to make a city, we want to keep our agricultural land around Kea'au still available for agriculture, but create additional housing opportunities and economic opportunities for the community at the same time," says Farias. "A huge part of it is making sure that agriculture continues to be available and that is one of the economic opportunities that we have in our community and in our land, because that's such a critical part of Hawai'i's economy and of making sure that our community is sustainable."
The pockets of land surrounding the village also create a sense of space that many people in the community prefer.
"We all like conveniences, but we also like privacy and a sense of space," says Mary Begier, realtor and principal broker of Mary Begier Realty. "Most people move to the neighbor islands for that sense of space, a bit of green grass they can call their own. As O'ahu gets more congested, the draw to the Neighbor Islands is stronger with that sense of space becoming more and more important."
Begier says that real estate sales had picked up after the eruption, with 99% of persons who lost homes having repurchased. Only a small percentage decided to leave the island altogether following the eruption. "We will have a much better idea what the real estate market will do in the run up to March, April and May. I think it will be much like the days after 9/11. People here are very resilient."
Finding all of your healthcare needs nearby, rather than driving long distances or flying to another island for care, is top of mind for Hilo Medical Center. Its current focus is on sustaining and expanding rural health care, such as how it recently welcomed the Puna Community Medical Center under its wings. Hilo Medical Center is also currently working on expanding its cancer center by producing a whole new wing.
"The need for expanded and more cancer care in East Hawai'i has been growing and growing," says Elena Cabatu, director of marketing and public & legislative affairs for Hilo Medical Center, Hale Ho'ola Hāmakua and Ka'ū Hospital. "Now that the prognosis for cancer patients is that it's turning into more of a chronic disease, it means we need to care for more people longer. That's why we need more services and at a higher capacity."
The wing will also have a rural health clinic, a telehealth center and other specialty clinics. An expanded telehealth capability, which is talking to a provider by phone or video chat, will also help patients in rural parts of the island—or anywhere—get easier access to healthcare.
It's all part of a sustainable lifestyle movement that just keeps growing.
Hawaiʻi Community College
This coming academic year, Hawai'i Community College will celebrate 80 years of service to Hawai'i Island. In 1941, the college started with 183 students and five academic programs: Carpentry, Automotive Mechanics, Apparel Trades, Machine Shop, and Sheet Metal and Welding.
The initial programs reflected the needs of the growing island community, and as the community has continued to grow during the past 80 years, so has Hawai'i Community College. The college now delivers 26 programs, has an enrollment of over 2,600 students, and has campus locations in Hilo, Honoka'a and Kona to better serve all segments of the Hawai'i Island community.
Hawai'i CC delivers unique associate degree programs spanning numerous subject areas, including automotive and building trades, business, liberal arts, Hawaiian studies, natural science, nursing and more. And we deliver them with aloha and an open door admissions policy that gives everyone who dreams of a better career and a better life the opportunity to work hard, learn, and build for the future.
To learn more, visit hawaii.hawaii.edu.
W.H. Shipman
The Shipman family has been a steward of Kea'au for almost 140 years, and that gives us a pretty unique perspective on sustainability and development. We're not looking to simply develop land, we're looking to build a community that future generations of our family will be proud to be a part of. In every project, we seek a balance between providing a benefit for the community – such as economic opportunity, improved services, or better housing options – and protecting our natural resources. Developing land without protecting resources simply isn't sustainable, but protecting resources to the point that our children are leaving due to a lack of opportunity isn't sustainable either.
To W.H. Shipman, Limited, a sustainable community is one in which residents can live, work, play and learn. We want to get cars off of the roads by creating housing within walking distances of schools and jobs. We plan to keep open spaces for parks, and ensure land is available for agriculture and conservation. Our community is stronger now than it was five generations ago, and our goal is for it to be even stronger five generations from now.
To learn more, visit whshipman.com.
Positive Impacts
Environmentally friendly and sustainable business models are on the rise.
Changing the way a business operates to make it more sustainable and environmentally friendly is often a challenging and expensive task, but tackling these obstacles can provide value for futures to come.
At 95% complete of construction, Honua Ola Bioenergy is a renewable-energy power plant that converts locally grown and harvested trees into power.
"Once sugar land was sold off by sugar plantations, some of the larger land owners planted eucalyptus here as a replacement for sugar. So that's what we plan to start with as our feedstock," says Warren Lee, president of Honua Ola Bioenergy, adding that it plans to regrow and plant more trees in a constant cycle. "We're doing this as part of the energy transition with the State of Hawai'i, from fossil fuels to renewable green energy, to meet the state mandate for 2045."
Unlike solar and wind, which produces variable power based on weather conditions, Honua Ola Bioenergy will produce power on-demand 24 hours a day, seven days a week. And the energy produced will power the entire island.
Lee also says this could spill over into other industries and jobs, such as in planting, fertilizing, nurturing, harvesting and trucking. "Hopefully this will take off and also be an impetus to enlarge or make more robust the forest industry," says Lee. "So we see ourselves as a nexus to get the forest industry more robust than what it is right now."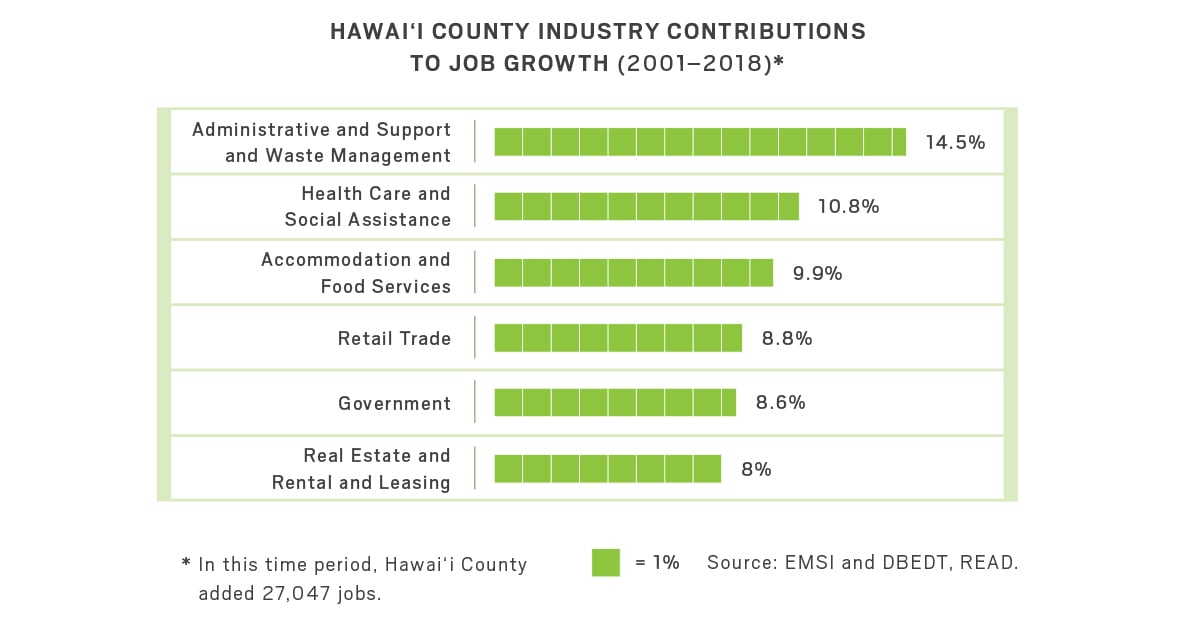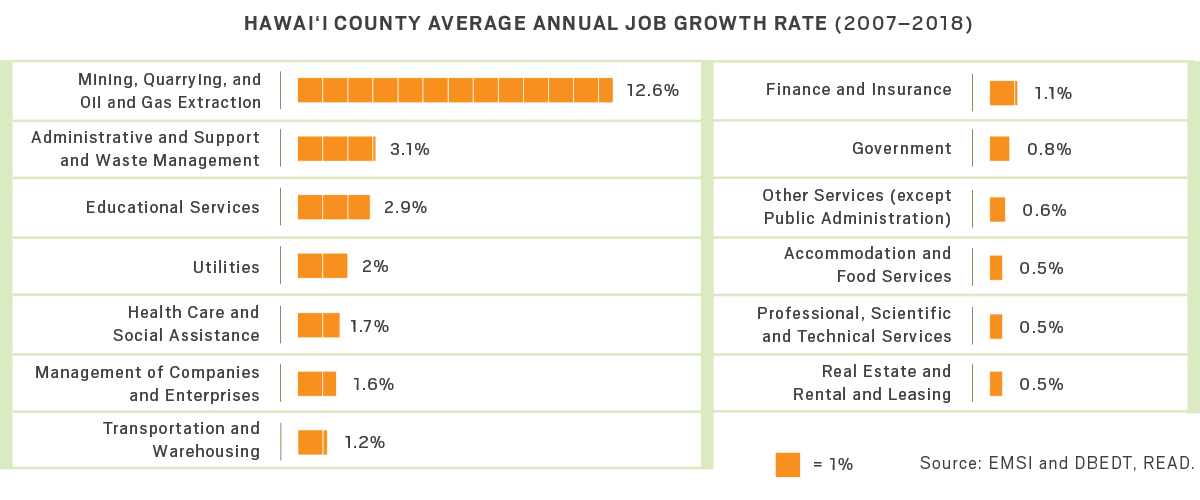 Pasha Hawaii takes environmental responsibility seriously, too. Its ship, the Jean Anne, has won Environment Achievement Awards by the Chamber of Shipping of America, after outfitting it with technologically advanced environmental systems.
"Our 8% fuel reduction means we can use 1,056 gallons less fuel each day," says George Pasha IV, President and CEO of Pasha Hawaii. The company continues to look at ways to be environmentally friendly with its other vessels too.
Sustainable practices can also be seen in the building industry, such as HPM Building Supply, which uses recycled steel and aluminum for Custom Metal Roofing, repurposes cut-offs, and offers natural materials such as Rock-Wool insulation and solar-powered products as part of its efforts. It also wants to use sustainable practices to make housing more affordable.
"In recent years, HPM has been hard at work developing HalePlus, factory-manufactured modular homes, which use less building materials than traditional stick-frame homes," says Jason Fujimoto, president and CEO of HPM Building Supply. The company has been a leading builder in Hawai'i for more than 90 years. "Framing lumber and other components are cut by computer-aided saws which minimize the amount of wasted material, thereby also reducing the amount of debris going to our landfills."
The idea of HalePlus was inspired from the 2018 Kīlauea eruptions when a housing solution was needed quickly for evacuees who needed shelter. HPM was involved with erecting simple micro-shelters, and similar modules are being considered for quarantine facilities during the pandemic.
"As we saw the rapid expansion of modular manufacturing in the mainland US and the decades of success in factory-made housing in Europe and Asia, we began exploring the feasibility of designing and manufacturing more complex modules locally to be assembled into full single-family homes," says Fujimoto. HalePlus launches later this year on Hawai'i Island.
"We forecast that now, in our current climate, affordable housing will be more important than ever," he says. "HalePlus homes will be a fast, affordable, flexible housing solution for homeowners as building homes in a factory requires less material and less labor, making a larger inventory of affordable homes available more quickly."
Mary Begier Realty
In the early '80s when I had only been a realtor for six months, interest rates went up to 20%. When 9/11 occurred, I was still selling real estate living here in Hawai'i, where we are so airplane dependent that real estate was negatively impacted. When the big banks went whacky, causing the 2007-2010 mortgage meltdown, I was still selling real estate. I survived each of these events by being hardworking and the loyalty of my clients.
As I write this, we have just learned of the new "lock down" date to be April 30. As a risk-taker for a living, I'm grateful for that trait. I am aware of the many of you out there that risk doesn't sit so well for. Know that I have prayed for your future as well as my own. I am eternally grateful to my family and friends for their support. I respect and appreciate the difficult decisions we businesspeople must make in challenging times.
We are a resilient community. We will come out of this stronger, better people because we can call one another friend. God Bless us all!
To learn more, visit marybegier.com.
Hilo Medical Center
Hilo Medical Center's engine of progress has been pumping over the last several years. We have made great strides to improve our patients' experience through enhancing employee and physician engagement. Our 1,200 healthcare professionals who make up our Hilo Medical Center 'ohana have been banding together in our Go Mālama culture to transform our hospital from good to great.
As the only acute hospital in the East Hawai'i Region, we, along with our communities, are facing unprecedented challenges as a result of the COVID-19 pandemic. In preparation for this global emergency, we committed our maximum effort and stepped up to prepare our community hospital to care for our people.
Prior to COVID-19, our interventional cardiology program to stop heart attacks in progress grew to around-the-clock coverage. We also looked forward to improving access to primary and specialty care by opening more clinics and incorporating telehealth services. While some plans will be delayed this year due to COVID-19, progress continues in other areas, such as our Hawai'i Island Family Medicine Residency program and our Nurse Residency Program.
In the coming days, weeks and months, we can only hope that we are all doing our part to flatten the curve and stop the spread of COVID-19.
For now, we are committed to caring for the immediate needs of our community, and when the time is right, we will resume many of our planned developments at Hilo Medical Center.
To learn more, visit hilomedicalcenter.org.
What should Hawaiʻi Island businesses be cognizant of and working toward in the near term?
"This question has a much stronger meaning under the current situation that the world is going through with the COVID-19 pandemic. This is especially hard on places like Hawai'i where one industry, in our case tourism, dominates the local economy. Many industries will suffer, but tourism related industries will be hit especially hard. This highlights the importance of diversifying the economy in Hawai'i. … This is a good time for the Hawai'i Island business community to reflect and come together unified and try to stimulate new industries to get established in Hawai'i." -Rodrigo Romo, Program Director, PISCES
"Now is the time to be proactive and adapt to a changing economy. It is critical for businesses to know what opportunities and resources are out there to help them quickly recover. … The values of an organization are important in ensuring your business can endure during tough times, but also to thrive during good times. Ensuring the values of your company and your people are always in alignment with how you do business daily is essential to longterm survival." -Jason Fujimoto, President & CEO, HPM Building Supply
"Hawai'i Island businesses are businesses that will survive. It is so darn tough being in business here in the first place that we are not going to let a virus stop us! So very many of them are owned by sole proprietors. Their business is their livelihood sure but it's more than that, it's their lifestyle, their passion. They won't close up shop easily. They will find ways to continue. … We are here for each other, we will survive." -Mary Begier, Realtor & Principal Broker, Mary Begier Realty
"Relative to the current situation, we are all in this together, and together we shall make it through this! Please take care of yourselves and one another!" -Toby Taniguchi, President, KTA Super Stores
"Diversifying our industry base is going to be really important for Hawai'i. Hawai'i Island depends so much on tourism, agriculture and the military, and we really need to find other industries to grow and develop on Hawai'i Island to create more opportunities for the generations that are coming up." -Margaret Farias, President, W.H. Shipman, Limited
"Businesses on Hawai'i Island are really committed to their employees and keeping services open and keeping their employees employed. … That's a common feeling that I have that we're going to try and take care of each other as much as we can. There's all these businesses that have been the example for the rest of us and it's kind of the culture of doing business in Hilo." -Elena Cabatu, Director of Marketing and Public & Legislative Affairs, Hilo Medical Center
"For me, it's for businesses to really be part of this whole ecosystem of community support, because for businesses to thrive, it takes that collective multi-sector approach that includes educators, the nonprofit, the government, and the people it serves. Being part of that dialogue as we evolve and learn from each other, I think that's what's going to move us forward." -Rachel Solemsaas, Chancellor, Hawaiʻi Community College
"In the near term, employees and the community need to take care of each other—first, by overcoming the coronavirus, and then taking care of business. We will all need to support sustainable economic development opportunities once the current crisis has passed. Keep the faith!" -Warren Lee, President, Honua Ola Bioenergy