Hawaii satellites aim to help build the future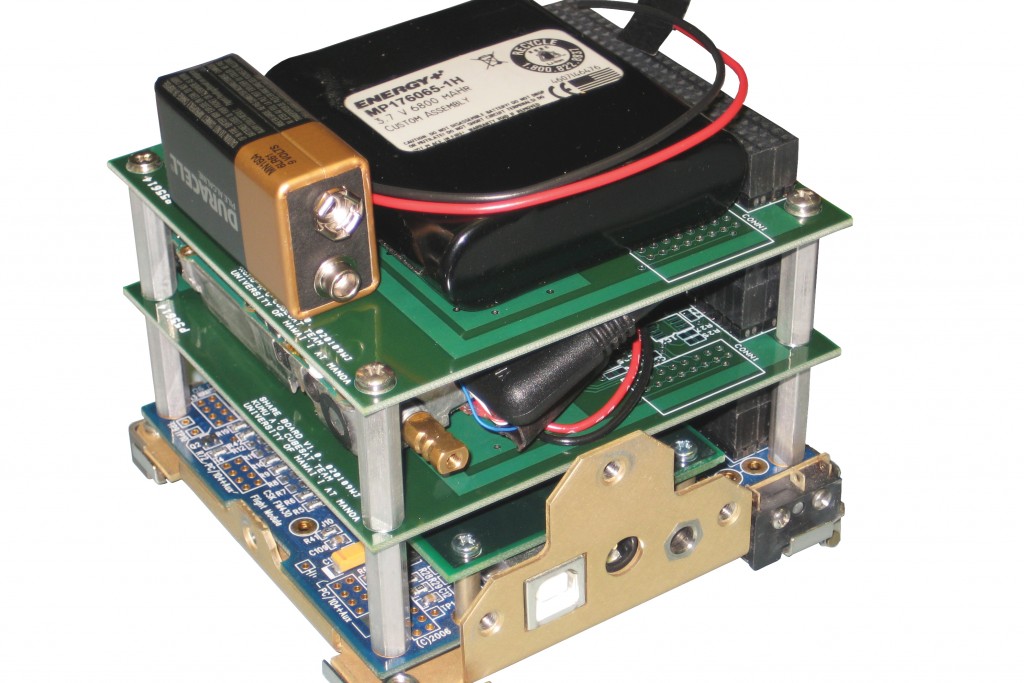 Kauai will be doubly involved in the launch of two satellites being built by University of Hawaii scientists and students, in cooperation with NASA.  
UH hopes the satellites will create economic opportunities for the state, including training a workforce for high-tech jobs, while testing new computer technology in space.
The first satellite is small – a CubeSat named Kumu Ao – and is being designed and built primarily by Native Hawaiian students in the UH-Manoa College of Engineering.
The second, called HawaiiSat, is about the size of a washing machine and is under construction through a NASA grant, under the umbrella of the UH's Hawaii Space Flight Laboratory (HSFL). 
Both satellites will launch from the Pacific Missile Range Facility at Barking Sands, and be monitored by students from Kauai Community College.
 "While the small-satellite-building effort is based at UH Manoa, we are working with Kauai Community College and Leeward Community College on satellite data reception and satellite command centers," said professor Luke Flynn, director of the space lab. "Kauai Community College is working with HSFL to provide command and control telemetry support for our small-satellite missions. Our HSFL satellites will be controlled through Kauai Community College and students there will be trained on satellite data telemetry."
A spokesman at the Barking Sands missile range said launch dates have not been set.