What's Next for Hawaii State Federal Credit Union
CEO and President Andrew Rosen talks about new branches and a new headquarters, plus enhanced ATMs and a commitment to financial literacy.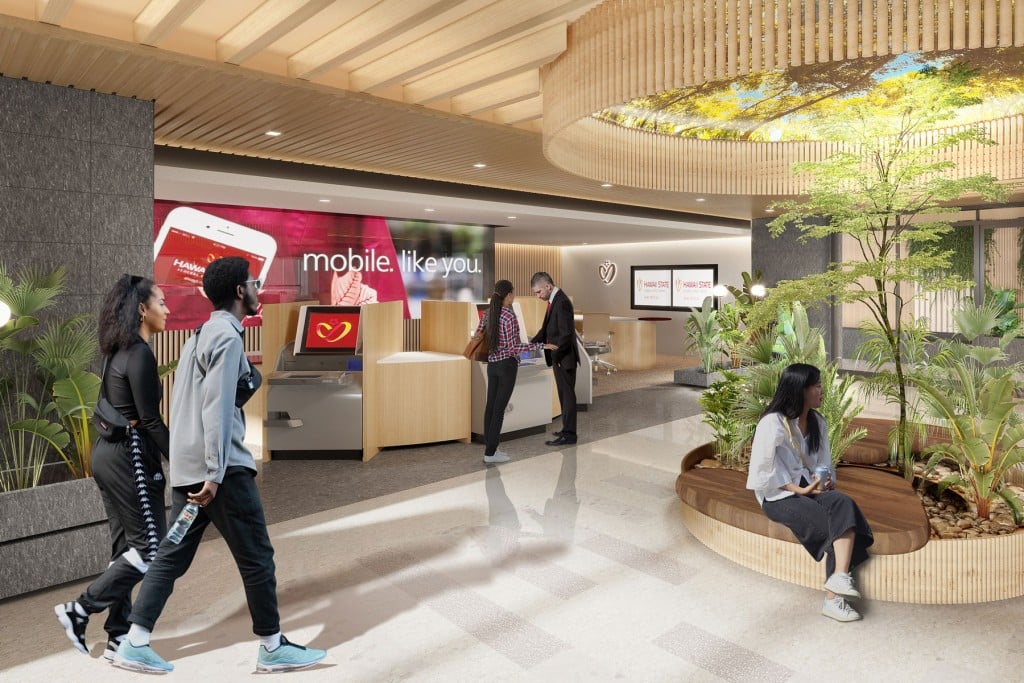 What are Hawaii State FCU's major plans for 2022?
Much like the rest of the world, we've learned a lot over the last two years. People desire flexibility, innovative digital solutions and trustworthy customer service.
Earlier this year, we opened two new branches in Safeway stores in Kapahulu and Hawai'i Kai. All of our new Safeway branches will feature open layouts incorporating self-service technology for account access plus knowledgeable staff.
Innovation and digital technology are a major focus. We continue to deploy our first-in-market interactive teller machines, which are enhanced ATMs that can provide 90% of the transactions available from our tellers. Members don't need traditional IDs; these ITMs identify a user through a palm scanner, making access more secure.
ITMs give our branch staff more time to provide financial consultation and help members apply for loans and other products.
We are also enhancing our mobile and online banking technology.
How is work going on your head office?
We are in the final stages of renovating the new headquarters building at 333 Queen St. (at Richards Street), right at the gateway between the downtown business district and many state office buildings.
It will incorporate health and wellness features as well as collaboration spaces and technology innovations, and the ground floor will be our new flagship branch. We remain committed to providing our employees with a best-in-class workplace at Hawaii State FCU, which has been recognized by Hawaii Business Magazine as one of Hawai'i's Best Places to Work for 10 years in a row.
What are the biggest challenges and opportunities facing your organization and your industry?
Cyberattacks and financial fraud continue to target our community, much of it aimed at our kūpuna. We have invested in additional data security and other measures to protect our members' money, along with increased education about cybersecurity.
Increasing costs and regulatory pressures are causing a consolidation in the banking and credit union industry. Ten years ago, Hawai'i had more than 100 credit unions; now there are 50.
Tell us about your work in the broader community.
The pandemic dramatically increased the number of local families who are financially vulnerable. In an effort to help families manage their money better and make better financial decisions, we are increasing our commitment to financial literacy this year.
We will continue to offer free financial education seminars and online tools to our members and the broader community. We are also sponsoring Chaminade University's Economic Education Center for Excellence and their Economics and Personal Finance Literacy Teacher and Professional Development Training Scholarships. This program will train K-12 teachers how to teach personal financial skills.
There is widespread pessimism about the future. What gives you optimism?
The compassion and dedication of our own employees and the community during the pandemic gives me optimism for the future of Hawai'i. Our employees worked evenings and weekends to process hundreds of applications for grants for small businesses and Hawai'i residents. And we had members and employees collaborate to provide food and relief dollars to families in need.
I am also optimistic about how quickly our local economy is recovering from the pandemic and the shutdown of businesses. In the finance industry we feared many residents would struggle to pay loans and other financial obligations. We've been pleasantly surprised at how quickly our members have been able to recover from the financial challenges of the pandemic.
Andrew Rosen
CEO & President
Hawaii State Federal Credit Union
hawaiistatefcu.com
This article is part of a series of interviews with CEOs of key Hawai'i companies. This interview has been edited for length and conciseness.