Hawaii's Lowest Grocery Store Prices: Don Quijote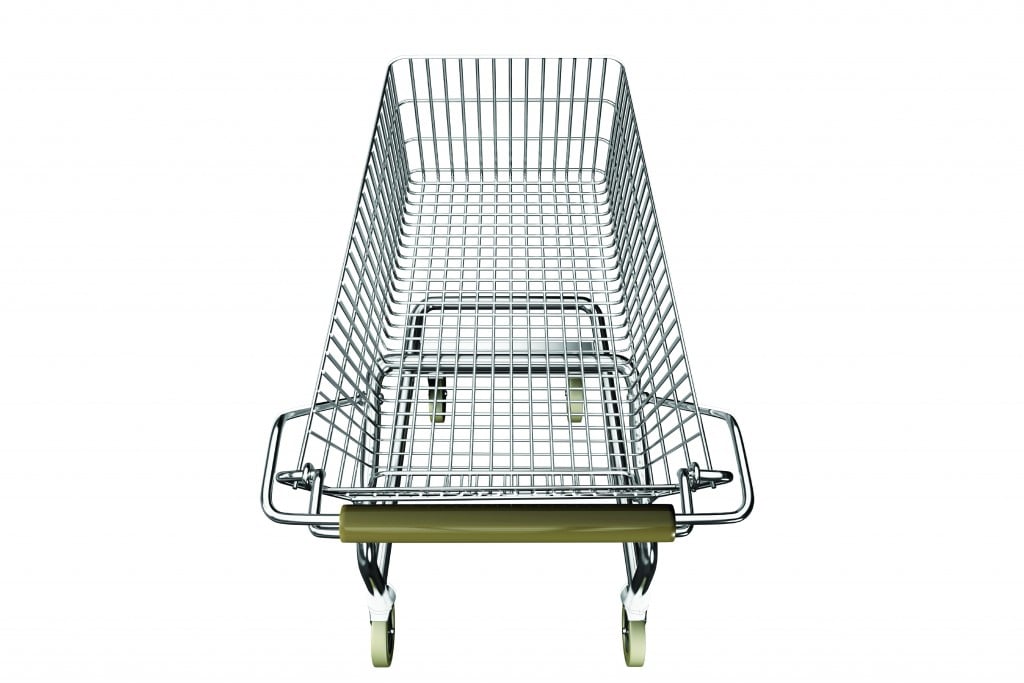 There are many factors that determine where you buy your groceries: location, service, selection, and product quality. But price may be the most important, because everyone likes a deal.
During three weeks in May, I visited 22 grocery stores all over Oahu and my colleagues went to a total of nine stores on Kauai, Maui and Hawaii Island. We surveyed the prices at each store for 27 commonly purchased items – same brand, same size. For dairy items, fresh meat and produce, we picked the cheapest choice available for that product.
We collected prices anonymously from May 5 to May 23 and at multiple locations to ensure the survey was not unduly influenced by sale prices during one week or at a single location.
The results: Of the four chains surveyed on Oahu, Don Quijote stores had the lowest overall prices, but Foodland was a close second and Times not far behind in third. Safeway was clearly in last place, with the highest prices.
Don Quijote had the lowest prices whether I just compared regular prices or compared sales and club prices among the stores. But I experienced clear tradeoffs at Don Quijote's four stores on Oahu: More crowding, greater likelihood of items being sold out or not finding a price tag, and longer checkout lines. On the plus side, Don Quijote offers electronics, clothing, toys and many other items not found at its grocery-store competitors.
A food industry manager familiar with local grocery store pricing, who asked to remain anonymous, confirmed that Safeway tends to have the highest prices among the chains in Hawaii.
"What are on their (advertisements') front pages are smoking hot deals that reflect their tremendous buying power," the manager told Hawaii Business writer Shara Enay. "However, when you take the broad spectrum of items that could be found in a store, and you put them head to head against other stores, Safeway tends to be a little on the high side."
Susan Houghton, Safeway's corporate director of communications and government affairs, says it doesn't normally talk about pricing strategy, but insists it has fair deals. "If you look in our stores, you'll see our yellow shelf tags, which shows customers how we've reduced prices on various items," she says. "We understand how the economy has affected our customers, so we are cutting prices wherever we can."
In the survey, Foodland's regular prices were close to Safeway's regular prices, but its sale and club pricing ended up $12.28 lower on average than Safeway's sale and club pricing on our total grocery list. "We are very diligent about performing price checks with our competition to ensure that we are competitively priced in all categories," says Sheryl Toda, director of communications for Foodland.
Times and Don Quijote did not return phone calls for comment.
Of the four major grocery-store chains that we surveyed, Foodland is the only one that is locally owned and has more stores in Hawaii than any of the others. Safeway is the third-largest grocery chain in the U.S., with stores nationwide, and is the second largest in Hawaii; Don Quijote is owned by a Japanese corporation and has many more outlets in Japan; and Times, though operating only in Hawaii, is owned by a California company.
Our Grocery List
Cheapest price for each item highlighted
Best price average on Oahu at
Product
Don Quijote
Foodland
Safeway
Times

Dairy and Produce

Whole milk, 1 gallon jug (cheapest brand)
$4.99
$4.72
$3.99
$4.84
Carrots, 1 lb., loose
1.07
1.49
1.49
1.29
Eggs, 12 large, Grade A (cheapest brand)
2.61
2.87
2.66
2.36
Broccoli crowns, 1 lb.
1.71
2.42
2.92
2.82

Meats

Ground beef, 20+% fat (small pack, price/lb.)
2.68
2.99
3.19
3.41
Chicken thighs, bone in (small pack, price/lb.)
2.06
2.65
2.31
2.02
SPAM, 12 oz. can
2.52
2.13
2.29
2.49
Hebrew National hot dogs, 7 pack
4.52
4.78
4.60
6.32

Canned goods

Hunts tomato sauce, 15 oz. can
1.40
1.93
1.58
1.99
Green Giant canned corn, 15.25 oz. can
1.69
1.99
2.29
1.99
Coral tuna, 5 oz. can
1.02
1.26
1.92
1.32

Liquids

Budweiser beer, 12 pack of cans
13.09
10.99
12.99
11.99
Coke, 12 pack of cans
6.19
5.59
5.99
5.16
Lion Gold coffee, 10 oz. bag
5.22
6.08
7.19
5.52
Campbell's chicken noodle soup, 10.75 oz. can
1.49
1.43
1.39
1.50

Local favorites

Calrose white rice, 20 lb. bag, Hinode brand
15.99
10.99
18.99
13.99
Sapporo Ichiban Saimin, 2.25 oz.
0.60
0.72
1.29
0.79
Aloha soy sauce, 24 oz. bottle
2.89
3.99
3.99
3.19
Best Foods mayonnaise, 15 oz. jar
3.99
4.59
5.39
4.39

Kids and cats

Friskies cat food, 5.5 oz. can
0.66
0.78
0.86
0.73
Cheerios, 18 oz. box
5.94
6.99
6.51
5.99
Gerber 2nd Foods baby food, 2 X 3.5 oz. packs
1.59
1.49
1.18
1.49
Huggies Little Movers diapers,

 


for children over 27 lbs., 23 in a pack
12.24
13.66
11.99
13.32

This and that

Heinz Ketchup, 20 oz.
2.37
3.32
3.67
3.49
Skippy peanut butter, 16.3 oz.
2.50
3.34
4.79
2.49
Love's King White bread (16 oz. loaf)
3.86
3.36
3.87
3.49
Toilet paper, Charmin, 4 rolls

 


(Scott at Foodland)
5.54
5.19
4.69
4.82

Totals

$110.43
$111.74
$124.02
$113.22
We chose 27 popular items for our grocery list. We generally avoided fruits and vegetables because varying quality might produce varied prices, and stuck instead to the same products available at all the stores.
We priced each item at six Oahu stores for Foodland, Safeway and Times, and four Don Quijote stores. The pricing was spread over three weeks so one week's sales would not unduly affect the average price.
Occasionally, an item on our list was not available at a single store. In that case, we averaged the prices on that item at the other stores within the same chain.
Here are the averages of the prices we found at each chain's stores. Those averages include sale or "Club" prices if they were lower than regular prices.
Neighbor Island Prices
It was harder to determine who had the lowest prices on the Neighbor Islands for several reasons.
The same products in the same sizes were not always available at all of the stores we surveyed on Kauai, Maui and Hawaii Island. And since we surveyed one store for each chain only once on each island, we are reluctant to draw hard and fast conclusions. For instance, on the day we surveyed Hawaii Island prices, a $9 discount on the 20-pound bag of rice gave Foodland the lowest price total for our grocery list; but if that bag of rice wasn't on sale that day, the cheapest prices overall would go to KTA, a locally owned chain with only Big Island stores.
With those qualifications in mind, our other one-day surveys on the Neighbor Islands showed:
On Maui, Times had the lowest prices and Foodland had the second lowest.• On Kauai, Foodland had the lowest prices, with Times second.• On all three Neighbor Islands we surveyed, Safeway had the most expensive prices.

• Regular Neighbor Island prices were often a dime or more than in Oahu stores of the same chain. However, sale prices were often the same at all stores within the same chain, possibly to allow for statewide advertising.
Join the Club or No Club at All?
Foodland and Safeway both require their customers to sign up for their free club cards to get most discounts and sale prices. These club programs, common at grocery chains across the country, allow the stores to collect all kinds of information on people's buying habits so they can better target their displays, prices and selection for different types of people.
Don Quijote, Times and KTA
do not have club programs; their sale prices are available to everyone.
Same Chain, Different Price
One interesting tidbit from our survey: The same chain will frequently have different regular prices at different stores on Oahu. All the chains did it, but Safeway did it more than the others based on the 27 items on our grocery list.
Who Was Cheapest 10 Years Ago?
The last time a comprehensive grocery-store price survey was published in Hawaii, Don Quijote also had the lowest prices – both regular prices and sale prices. The survey, published by the Honolulu Star-Bulletin on June 26, 2000, showed Star Market had the second-lowest prices and Times had the highest (Times has since bought Star). See the survey at bit.ly/97v3dU
Walmart, Whole Foods, Costco
We did not survey Walmart, Whole Foods and Costco because these chains do not offer the range of groceries offered by traditional supermarkets.
Where and When We Collected Prices
Each time we surveyed prices, we targeted a cluster of stores in the same area on the same day, with one exception noted below. Occasionally, an item on our shopping list was not available at a store. In that case we averaged the prices on that item at the other stores within the same chain; we did not price substitutes to avoid the possibility of comparing apples and oranges, so to speak.
May 5: Kapolei/Ewa Beach/Waipahu
o        Don Quijote, Farrington Hwy.
o        Foodland, Ft. Weaver Rd.
o        Safeway, Farrington Hwy.
o        Times, Farrington Hwy
o        Foodland, Market City
o        Safeway, Kapahulu Ave.
o        Times, Waialae Ave.
o        Foodland, Kapaa
o        Safeway, Kapaa
o        Times, Lihue
o        Don Quijote, Kaheka St.
o        Foodland, School St.
o        Safeway, Pali Hwy
o        Times, S. Beretania St. (May 9)
o        Safeway, Kaahumanu St.
o        Times, Kaahumanu St.
o        Foodland, Waimano Home Rd.
o        Don Quijote, Waimano Home Rd.
o        Foodland
o        Safeway
o        Times
o        Safeway, Hamakua Dr.
o        Times, Kailua Rd.
o        Foodland, Hamakua Dr.
o        Don Quixote, Hahani St.
 May 22: Kailua-Kona, Hawaii Island (Times has no stores here)
o        Foodland
o        Safeway
o        KTA
o        Safeway, Kawaihae St.
o        Times, 21st Ave.
o        Foodland, Aina Haina.