Help For Local Designers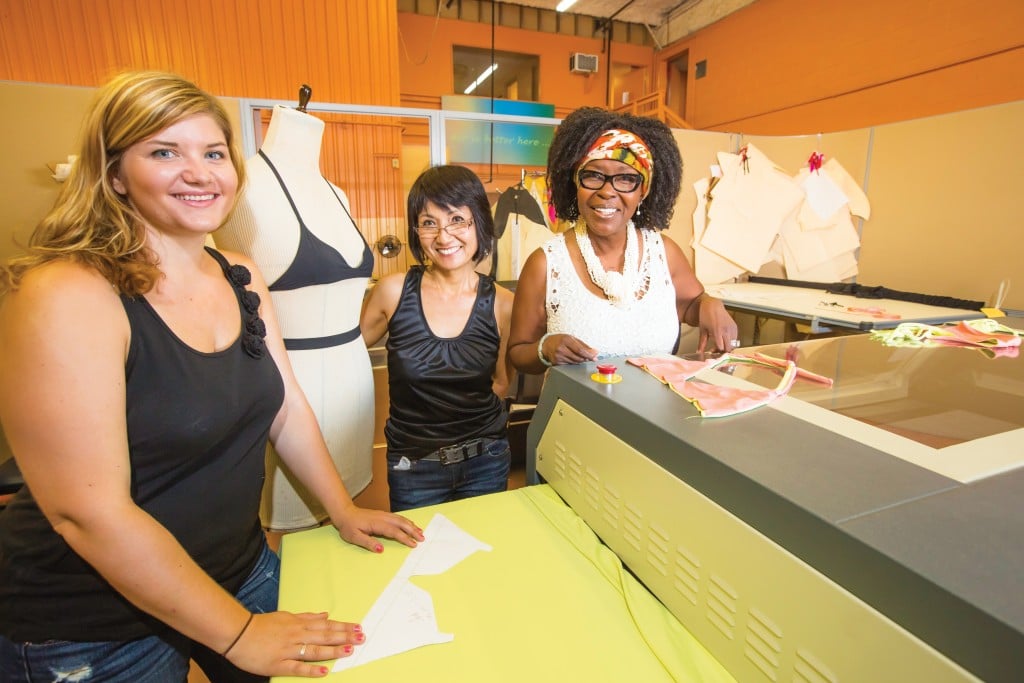 When Denyse Ray opened her manufacturing and retail operation in Kakaako in April, she opened a floodgate. Her original plan was to create a place where her company, Ease Collection, and its staff of 20 would make the company's surgical masks, golf shirts, visors and other products, plus provide manufacturing help to local designers.
Little did she know all the pent-up demand for an apparel manufacturer willing to take on orders as small as one dozen. Local designers flocked to her doors and, after opening with 3,000 square feet of space in April, she added another 1,500 square feet in August.
Local designers have long been challenged to find contractors who will even look at an order of fewer than hundreds or thousands of the same garment. Those who deal in dozens have had to seek sewers who work from home, which often creates problems of timeliness and quality.
The market grew even tighter when Tori Richard and other companies brought their manufacturing home to Hawaii from overseas. Other local companies, such as Jams World, aim to keep more manufacturing in Hawaii and often need help with extra work.
Louisa Ngum of Hawaii Kai, designer of Honey Girl Water Wear, is working with Ease on her new line of canvas bags. "I like their philosophy and how they treat their workers," she says. "It's not like a sweatshop." Ngum now has most of her swimwear manufactured in Los Angeles, but says, "Ease looks promising, so I could bring the bigger quantities of work back to Hawaii."
Ease offers up-to-date equipment and trained personnel who can deliver on every step in apparel manufacturing: pattern making and digitizing, grading (sizing), marker making (laying out the patterns to save the most fabric), cutting and sewing.
Ease's equipment includes a laser cutter that cuts neoprene and leather, plus computerized cutting, grading, pattern-making and folding systems. The company also uses modern sublimation equipment for photo-image transfer.
Kate Ruggiero, a North Shore swimwear designer whose line is called Gypsy, has just started working with Ease. "Not only will they be able to help me produce my designs as well as all the new ones I have been dreaming of, but they have a fabric printing service which is something I have just begun working with as well," she says.
Ease is also moving into the business of knitwear design. Ray has hired respected Honolulu knitwear designer Linda Iki to create The Ease Collection by Linda Iki. The line will be dominated by bamboo, silk and organic cotton knits, and innovative blends.