Sales of Pricey O'ahu Homes Trend Up
While the number of homes sold in most categories of O'ahu real estate were flat or down in August, the sales numbers went up for single-family homes priced at $3 million or more and condos starting at $1.5 million.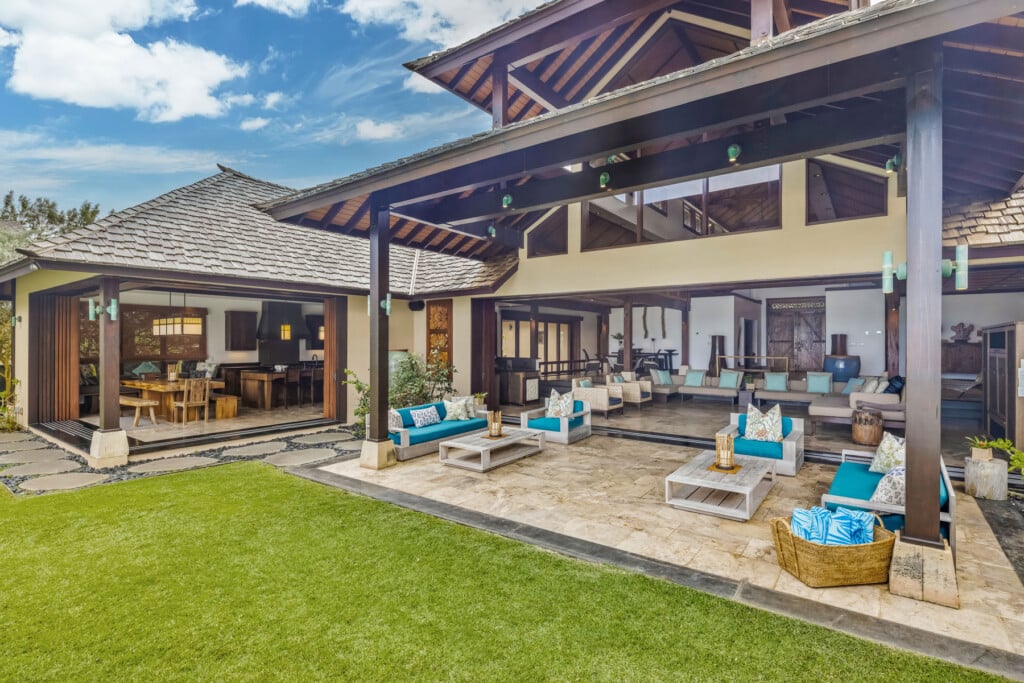 The number of homes and condos on Oʻahu that were sold for $3 million or more last month rose for the first time this year – with the number selling for $5 million or more in August outpacing every other month in 2023.
The number of single-family homes sold for $3 million or more increased in August to 15, compared with 12 last year. Among those homes, seven – nearly half – were for $5 million or more, which is the most in that range for any month so far this year, according to data from the Honolulu Board of Realtors. The high-end sales in August also accounted for nearly a quarter of the 31 homes that have sold for $5 million or more in 2023.
The highest-priced sale in August closed for $9.55 million on the last day of the month, a Bali-inspired seven-bedroom, 6.5-bath estate called Hale Ohana O Kekai on Mālaekahana Beach, just south of Kahuku on the North Shore. It's the fourth-highest price for a single-family home on Oʻahu so far in 2023.
The mainland buyer is someone who already owns other property on Oʻahu, says Anne Hogan Perry of Compass, who represented the seller.
Some Buyers Seek Second Hawai'i Homes
It's part of a shift she's starting to see in the higher end of the market, where mainland buyers who bought in Hawaiʻi, in particular on Maui, Kauaʻi and Hawaiʻi Island, during the Covid-19 pandemic are also buying homes on O'ahu to be closer to schools, medical facilities or businesses in Honolulu.
The number and frequency of direct flights departing Daniel K. Inouye International Airport is also a draw for people who want to be able to fly back to the West Coast at a moment's notice, she says.
"We're starting to see people who are choosing lifestyle, and perhaps the primary wage earner may be commuting or going back and forth," she says. "I have worked with clients directly who have come from both Hawai'i and Maui, and some people keep their property on those islands."
Perry says she recently showed a property to people who kept their Neighbor Island home and wanted to buy another place in Honolulu to they could come whenever they please.
While some of those buyers are looking to acquire other single-family homes, a lot of them are going for luxury condominiums.
Condos that sold for more than $1.5 million in August also showed small gains, with a total of 16 units sold, compared with nine in August last year. This August was also the first month in 2023 with gains in the number of sales.
The highest price for a condo in August was $12 million for a four-bedroom, 4.5-bath unit at Park Lane Ala Moana. That's the second-highest condo price this year – another Park Lane unit sold for $12.4 million in March.
Meanwhile, the second-highest price for a single-family residential property in August didn't even include an actual home: It was a vacant 1-acre oceanfront lot on Kailua Beach that sold for $8.8 million.