$1 Million-Plus Mortgages Go Mainstream Next Month
A federal agency raises the limit on conforming mortgages in Hawai'i and other high-cost markets.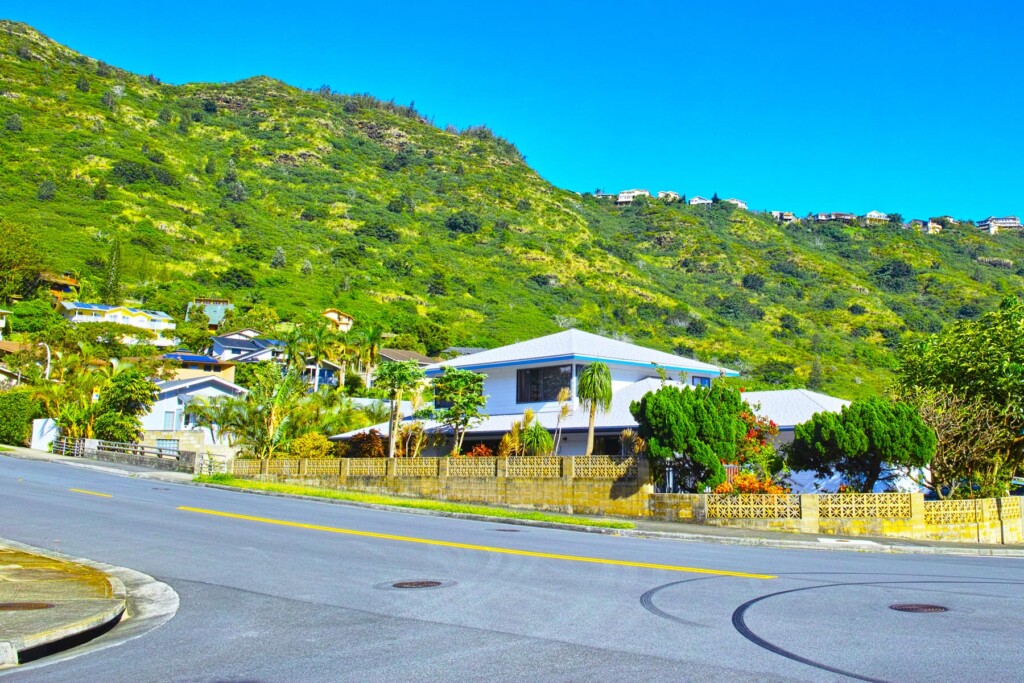 Starting in January, a first-time Hawai'i homebuyer with excellent credit and a substantial income will be able to borrow more than $1 million using a conforming mortgage loan while putting as little as 3% cash down.
Last week the Federal Housing Finance Agency raised the maximum that homebuyers can borrow with conforming loans in 2023 by 12% to $726,200 for most of the U.S.
For Hawaiʻi, Alaska, Guam, the U.S. Virgin Islands and a handful of high-priced metropolitan areas on the mainland, the new limit is $1.089 million, up 12% from $970,800 in 2022.
Conforming loans are mortgages that meet funding conditions set by Fannie Mae and Freddie Mac and can be sold on the secondary mortgage market. They also may have lower interest rates than non-conforming loans or jumbo loans, mortgages that exceed the conforming limit.
The FHFA sets the limits based on a home price index and creates higher limits in counties where 115% of the local median home value exceeds the baseline conforming loan limit. On the mainland, that includes New York City and suburbs in New York and New Jersey; Washington, D.C., and suburbs in Maryland and Virginia; the areas around the Jackson Hole and Park City ski resorts in Wyoming and Utah; and three areas in California: Orange County, Los Angeles County and the San Francisco Bay Area from San Jose to Marin County.
The FHFA set the loan limit at $417,000 in 2006 and kept it there until 2016 largely because of the Great Recession and its aftermath, but made it higher in Hawai'i and other high-cost areas.
Annual increases resumed in 2017, with the base limit set at $424,100; for Hawai'i the limit was raised to $636,150.
Higher Rates, Fewer Loans
What does this higher borrowing limit mean for homebuyers? After all, interest rates have doubled from about 3% at the beginning of the year to more than 6%, which has dampened a market that had been heated since the start of the Covid-19 pandemic.
"I think it's going to have minimal impact as to how many mortgage applications come in," says Jeffrey Ventura, senior VP and residential real estate loans division manager at First Hawaiian Bank, who said mortgage loans have slowed and refinances have all but dried up.
Nonetheless, prices have risen this year. The year-to-date median price of a single-family home on O'ahu at the end of October was more than $1.1 million, 40% higher than the $789,000 median at the end of 2019.
The new loan limit means that a first-time buyer with the income to qualify can buy a home priced slightly above the median on Oʻahu with as little as 3% down, while other buyers can put 5% down, although both groups will have to pay mortgage insurance, Ventura says. The gross income needed, assuming the borrowers have no other debt, would work out to $14,000 or $15,000 per month, he says.
The monthly payment, not including property tax, mortgage insurance or homeowner's insurance, for a loan of $1.089 million at 6% would run $6,530.
"Affordability is an issue right now because of the high prices and high rates," Ventura says. Because of that, borrowers are finding they qualify for lower mortgage amounts, he says.
More Adjustable-Rate Mortgages
One option for buyers is an adjustable-rate loan, which has a fixed rate for 3, 5, 7 or 10 years, but adjusts up or down to prevailing rates after that.
For example, a 30-year fixed-rate loan at 5.625% for the new maximum amount of $1.089 million would have a monthly principal-and-interest payment of $6,273. A three-year ARM at 4.75% would have a monthly payment for those three years of $5,674 – $599 less a month. Borrowers in both instances would also pay points, which are fees paid to the lender in exchange for lower interest rates.
"We do see more customers taking advantage of adjustable-rate mortgages, because then they have a smaller payment, so they qualify for more," Ventura says. "They're maybe forecasting that the rates will go down in the next few years and they can refinance at that time."