As House Prices Fall, Condo Prices Are Up in Seven Regions of O'ahu
But just about everywhere on the island, fewer condos were sold in the first quarter of this year compared to last year – much fewer.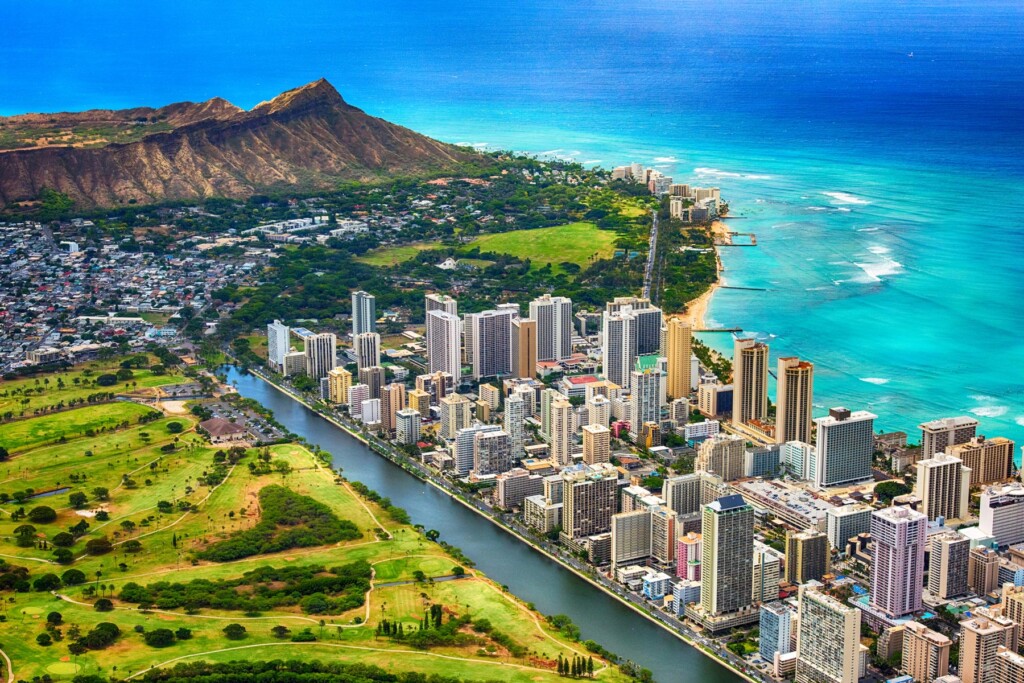 Every area of Oʻahu but two saw lower median prices for single-family homes during the first quarter of this year. But seven regions of the island recorded higher prices for condominiums, including the largest condo market, Waikīkī.
The median condo price in Waikīkī in the first quarter was $435,000 – 3% higher than a year ago. But there were only 251 sales in Waikīkī during the first quarter, down 25% from the first quarter of 2022, according to data from the Honolulu Board of Realtors.
But when you compare the first quarter of 2023 to the first quarter of 2020, sales this year were 26% higher and the median price 5.5% higher.
Condo sales back in 2020 had already started to lag before Covid-19 began to affect the market, with 410 units sold on Oʻahu in March 2020, a 12.2% drop from March 2019. March sales for this year totaled 444 condos, a 33.9% drop from March 2022, a reflection of the impact from inflation and higher mortgage rates.
Looking at the first quarter, the Ala Moana-Kakaʻako area was the only region other than Waikīkī with more than 100 condos sold. From January through March, 124 units sold, which was a 38% drop from last year but more than the 114 sold in the first quarter of 2020.
Makiki-Mōʻiliʻili, which typically has one of the higher inventories of condos, had only 86 sales in the first quarter, a 55% drop from the same period last year and 24% lower than the first quarter of 2020. The median price for that region was $404,500 in the first quarter, a 3% decline from last year but 7% higher than in the first quarter of 2020.
In addition to Waikīkī, six other areas saw median condo prices rise in the first quarter over the first quarter of 2022:
Downtown-Nuʻuanu: up 10% to $583,000
Kapahulu-Diamond Head: up 21% to $713,500
Mākaha-Nānākuli: up 8% to $245,000
North Shore: up 18% to $1 million
Wahiawā: up 116% to $291,000; that was based on the sale of just four units, compared to seven last year.
Waipahu: up 2% to $499,500.
The other 14 regions on O'ahu had lower median condo prices or no sales at all.
Only Waipahu saw median prices rise for both single-family homes and condos during the first quarter when compared to the first quarter of last year. The median price of a single-family home in Waipahu rose 1% to $925,000 from $920,000.  When compared with the first quarter of 2020, prices in Waipahu have gone up by 30% for single-family homes and 29% for condos.
ʻĀina Haina-Kuliʻouʻou had no condo sales. But it was the only other region on O'ahu to see an increase in the median price of single-family homes during the first quarter – up 46% to $2.58 million. That was based on 14 sales, half of those atop Hawaiʻi Loa Ridge, where the prices ranged from $2.4 million to $6.18 million.
Home sales are unlikely to pick up anytime soon as the average 30-year fixed-rate mortgage remains above 6%. A recent report by real estate company Redfin said Honolulu had the third-highest drop in pending sales in March 2023 among U.S. metro areas, a 56.6% decline over March 2022. Only Boise, Idaho, and Baton Rouge, Louisiana, had greater drops.