Latest Vacation Rental Battle Is Over – Stand By for Any Impact
The only short-term rentals still legal got their permits before 1990 or are in the resort areas of Waikīkī, Ko Olina or Turtle Bay.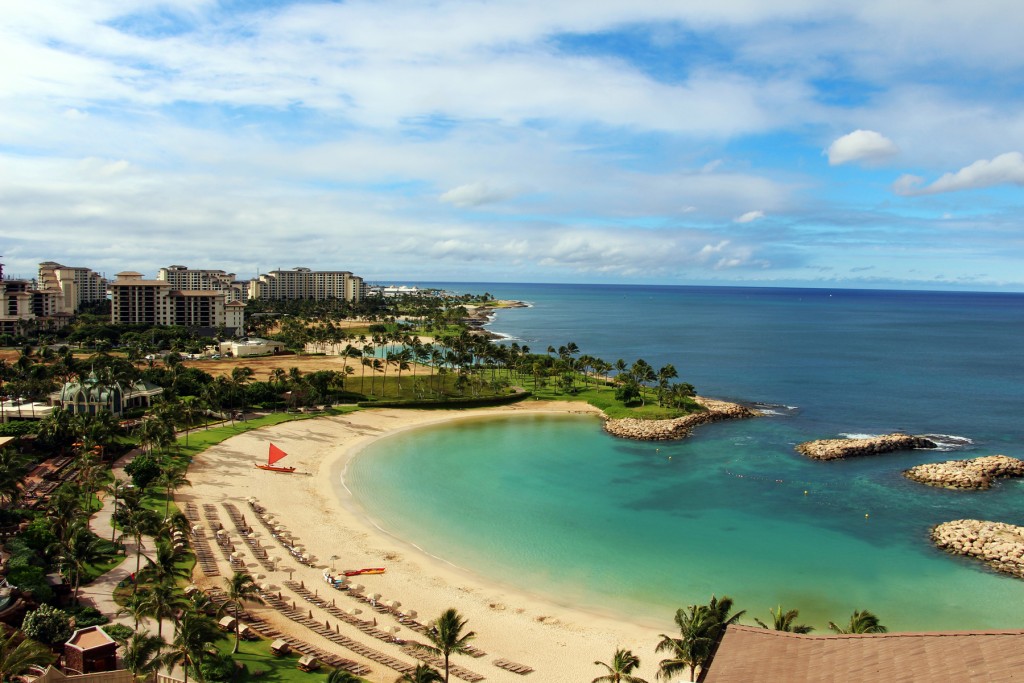 It's too soon to tell whether the Honolulu City Council's latest salvo against illegal short-term rentals in residential neighborhoods will have much impact on Oʻahu's residential real estate market.
Many prospective homebuyers are already frustrated by a lack of inventory, soaring prices and rising interest rates, but if the city's previous attempt to halt illegal vacation rentals is any indication, it's unlikely that a flood of new homes will suddenly become available for sale or rent.
Bill 41, which passed last week, ups the minimum rental time to 90 days from 30, and adds layers of requirements, restrictions, fees and fines, effectively quashing vacation rentals in all but the three resort-zoned areas of Oʻahu: Waikīkī, Ko Olina and Turtle Bay.
The Honolulu Board of Realtors opposed the bill for several reasons, chiefly that some people have legitimate reasons to rent for less than 90 days: home sellers and buyers waiting to close on new homes, people whose own homes are undergoing construction or renovations, military personnel searching for homes to buy or rent, traveling nurses, off-island family members who need to care for loved ones, and government and contract workers.
"The problems associated with nonpermitted and illegal vacation rentals in residential neighborhoods can be solved by enforcing existing law," board CEO Suzanne Young said in written testimony. "We know that when Ordinance 19-18 (Bill 89) first went into effect, the number of listings online for vacation rentals dropped significantly because landlords were not allowed to advertise daily and/or weekly rates.
"Unfortunately, Bill 89 was never enforced," Young says, and after the city reached an agreement with a group of vacation rental owners who sued over the restrictions, the ads with daily rates went back up.
Bill 89 was also to have legalized about 1,700 bed-and-breakfast units in nonresort areas, but that never happened. The process was supposed to start in October 2020, but a year ago the city's Department of Planning and Permitting put the process on hold because of potential problems.
The city hasn't approved any new transient vacation units since 1989. Those who secured nonconforming-use certificates for transient vacation units or bed-and-breakfasts before Dec. 31, 1989, would be able to continue to operate under Bill 41, with new restrictions.
Some proponents of both measures say restrictions are needed not only to get tourists out of residential neighborhoods but to increase Oʻahu's housing supply by inducing owners to convert their short-term rentals to long-term rentals for local residents.
3 Areas for Short-Term Rentals
About seven months after Bill 89 took effect on Aug. 1, 2019, Covid-19 shut down tourism, and two months later, home sales began to heat up and have yet to cool down.
While the sale of some homes over the past two years may have been related to the crackdown on illegal vacation rentals – the North Shore, for example, saw an uptick in sales in 2020 and 2021, with an even bigger uptick in prices – there wasn't a sharp increase in inventory in other places known for illegal vacation rentals, such as Kailua.
Since no one knows how many of those homes were sold because their owners didn't think long-term rentals would pencil out, it's difficult to predict how many will be pushed to sell now because of Bill 41.
"Some people did have to sell because they couldn't make the mortgage payments, but we don't know how many were affected that way," Realtor Abe Lee of Century 21 iProperties Hawaii says of the original ordinance. "This one, I don't think will be as impactful because they already knew you cannot do vacation rentals. So you go from 30 to 90 days; how much is that going to impact? I don't think it's as impactful as the other bill was."
The new bill limits short-term rentals to:
The resort-zoned part of Waikīkī, which means everything makai of Kūhiō Avenue plus the Waikiki Banyan and the Aston Waikiki Sunset, two condo properties just mauka of Kūhiō that are managed by Aqua-Aston Hotels.
The apartment-zoned sections of Ko Olina that are closest to the hotels.
A small apartment-zoned area close to Turtle Bay Resort.
Mayor Rick Blangiardi supported the bill, which was part of his administration's legislative package from last year, and is expected to sign it into law.