Awakening Connects Us to the Natural World
The Honolulu Museum of Art's major fall exhibition titled Awakening, an immersive, flower-based installation by renowned British artist Rebecca Louise Law, is on view from September 17, 2022–September 10, 2023.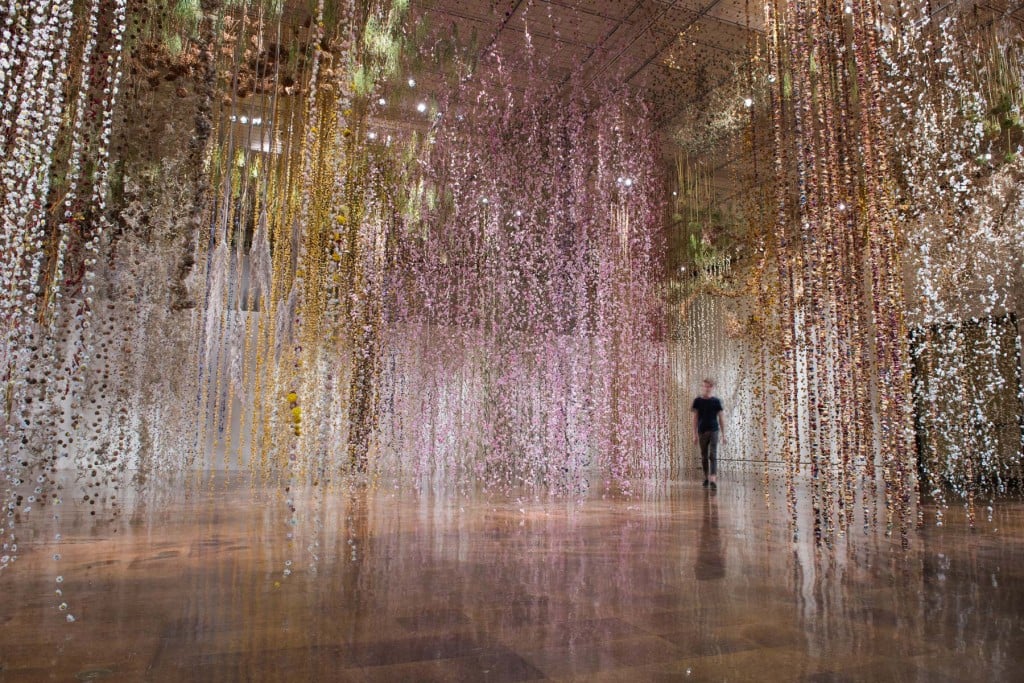 HoMA's exciting new, year-long exhibition transforms two of the museum's second-floor galleries into a vast hanging garden, constructed with the help of local volunteers.
Awakening is a contemplative space, inviting visitors to move through the monumental assemblage of preserved flowers from around the world toward a greater environmental consciousness and deeper awareness of nature's vulnerability. "I create spaces to reconnect us to the land and also to each other," explains the artist. "We are all nature, and everything matters."
Community involvement is a central component to Law's work. Over the past two decades, she has incorporated local hands and local materials to bring each of her exhibitions to life. For Awakening, the artist is working with teams of community volunteers to help gather and string botanical material from O'ahu with botanical elements she's saved from past exhibitions and her own collection. With more than 20,000 pieces of endemic and imported flora sourced locally from O'ahu botanical gardens, parks, and beaches, the installation also includes more than one million pieces of natural material, gathered and strung by flower enthusiasts and community volunteers from countries around the world over nearly two decades. Law uses—and reuses—everything in her zero-waste practice, and develops her installations intuitively in each different space, with materials guiding the end results.
"Rebecca's work is so awe-inspiring and unique," said Director and CEO Halona Norton-Westbrook. "Given our fascination with large-scale multimedia immersion these days, we're really honored to be able to partner with her to bring a truly immersive and authentic art experience to a broad range of audiences in our community."
This exhibition marks Law's debut in the Pacific region. For more information on how to experience Awakening, visit honolulumuseum.org.