Houses for the Needy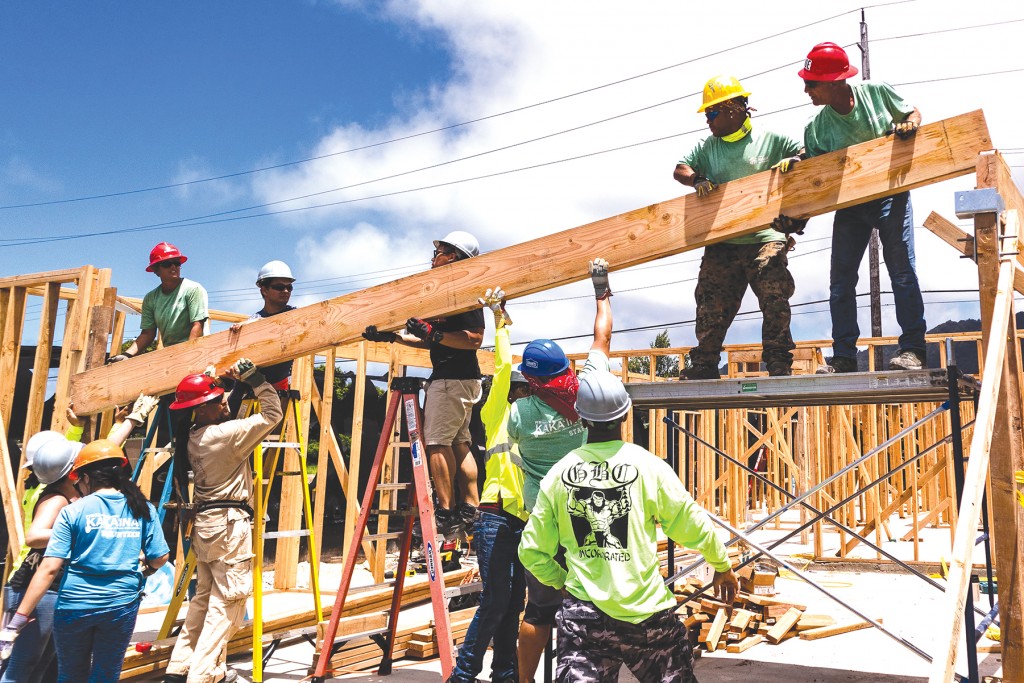 Laureen Kukino, 56, is legally blind in her right eye and has only a quarter of her vision remaining in her left eye. The retired Family Court bailiff lost her sight in an accident involving children and a stray volleyball in 1995.
"The doctors tried six times to bring my right eye's vision back, but they failed.
Then my left eye went bad, as a sympathetic reaction."
To make matters worse, the 92-year-old house in Kāne'ohe that Kukino inherited from her parents "was badly termite-eaten, leaking and it had rats and mice. The floor dropped down where the refrigerator was. The roof was leaking right where I was sleeping."
A friend told her about the nonprofit Honolulu Habitat for Humanity. "The first time I applied I had to take a finance class to qualify; they accepted me the second time. I moved out in January 2018, and my new house was completed in September the same year."
Kukino has a new two-bedroom, one-bathroom house, with a porch and a handicap ramp on one side and stairs on the other, plus a storage shed. "Every Habitat home comes with a new fridge, stove and washer/dryer from their ReStore – and I have a new solar heater!
"I have to pay Habitat $700 a month for 30 years for my mortgage to them for the materials, but the labor was all volunteer.
"Habitat helped me tremendously. … They're a total blessing."
Kukino says she had to put in several hundred hours of sweat equity at the Habitat office, so she got to know the staff well. "Because of my disability, I helped them with paperwork – such as sticking on mailing labels, folding letters or cutting cards according to a template. They're super-caring and super-friendly."
Habitat started in Honolulu in 1988 as an affiliate of Habitat for Humanity International, says Jim Murphy, who's been executive director since 2014. "We're given a lot of autonomy – every dollar raised here, stays here.
"I love the fact that it really is a partnership with our organizations, the families with whom we're building and the communities. It's not simply about us building a house and giving it to someone. We are really developing a partnership with the families because they're out there building with us and putting sweat equity into it, and so much of the work is done because the community is actively involved."
Honolulu Habitat is one of 10 nonprofits that recently received grants from Aloha United Way to help those in the ALICE population – Asset Limited, Income Constrained, Employed. Habitat's three-year grant is for $100,000 a year.
"Our Habitat population is a perfect fit for ALICE," says Murphy. "We have three core tenets for families: They have to have a housing need; they have to be willing to partner; and they have to be financially stable and between 30% and 60% below area median income level."
Statewide, there are four other Habitat affiliates: in Kapolei, and on Hawai'i Island, Kaua'i and Maui.
"We build on average about eight houses a year," Murphy says. "We're on our 81st house locally, and we estimate there are about 430 people living in those houses since we first began."