How Local Businesses Use Pinterest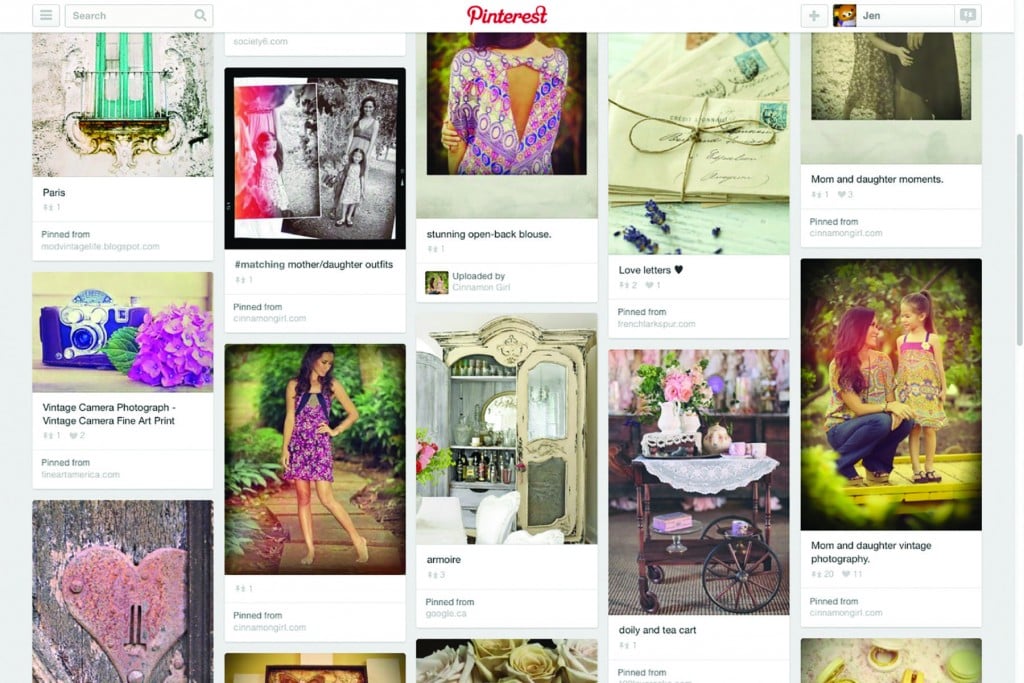 If you've heard about the social-media site Pinterest but are wondering if it's worth your time, consider these statistics from the social marketing company Piqora: The average order value generated by Pinterest is $169, compared to $95 for Facebook and $71 for Twitter.
That makes Pinterest another free tool worth considering for your business, especially if you use high-quality pictures to draw in customers.
Pinterest calls itself a tool for collecting and organizing things one loves. A Pinterest user, or pinner, is able to add and organize pins, which are images or videos that people add to the website. The pinner can then organize his or her pins into boards or collections. That pinner, along with others, can repin pins that have already been posted.
By the end of last year, the social-media site had more than 28 million active desktop users each month in the U.S., according to an analytics site, comScore.
Kahala Associates Inc. is one local business that regularly uses Pinterest. Its account, called kahalaassocs, features real estate properties it sells and some blog posts from its website.
COO Chuck Garrett says the company's agents can use Pinterest to forward pins of homes to their clients.
"So if you were my client and I wanted you to see a property and I knew you were on Pinterest, I might just go in and forward the pin to you," Garrett says.
Compared to Facebook, where Garrett says it's about a conversation, the focus of Pinterest for the company is more about the pictures.
"Pinterest is more like people can go there individually and say, 'Oh, look at these beautiful homes' and maybe learn about our brand," he says.
Kahala Associates' website also features "Pin It" buttons for each of the properties it features.
The women's fashion retailer Cinnamon Girl also uses this tool, which co-owner Reid Fujita calls a "must-have."
"It makes it that much easier for customers to share their favorite items on their own Pinterest boards. All it takes is one click and our products are being posted all over the Web," he says.
Fujita says Pinterest allows Cinnamon Girl to share its products as well as the things it loves, giving customers a deeper insight into the company. "Customers can better relate to our company when they see we have similar interests and inspirations," he says.
The organization of Cinnamon Girl's boards on its Pinterest, Cinnamongirlhi, came about organically, starting with the retailer featuring its own products.
"As we realized we wanted to share our loves and inspirations with our customers, we started creating boards that represented our company. Some of our favorite Pinterest boards we have are 'Pretty Little Things' and 'Vintage Love,' " he says.
According to Fujita, it wouldn't make sense for any business to invest in only one social medium. Cinnamon Girl also uses Facebook and he says Facebook is neither better nor worse than Pinterest, just different. Pinterest is a photo-oriented site where one can attract customers visually, and Facebook allows the user to engage customers with both pictures and text.
"Pinterest is a site that has been rapidly growing in popularity and has a lot of traffic. When we realized a huge chunk of Pinterest is about fashion and the primary users are women, we knew we had to be part of Pinterest right away," he says.
Leo Malagon, president of the tour agency Discover Hawaii, says Pinterest is about pictures of experiences.
"When people think of Hawaii they want to see the beautiful locations we have: the waterfalls, the historical sites. So it allows for us to share a lot of pictures from our tours to the whole world," he says.
The company uses analytical systems like Google Analytics and ClickTale for its Pinterest account, called discoverhawaii, as well as for its other social-media sites. Operations Manager Arnold Albiar says these tools tell him people are coming to the company from social media.
"You have to spend the money and the time to analyze the analytics to show where people are coming from and what people are viewing," Albiar says.
He says social media such as Pinterest and Instagram are an important factor for businesses to get information out in real time.
"People come to Hawaii and they spend thousands of dollars for this once-in-a-lifetime thing and they want to share it," Albiar says. "These two social outlets show people's families, their friends what they're doing in real time."
---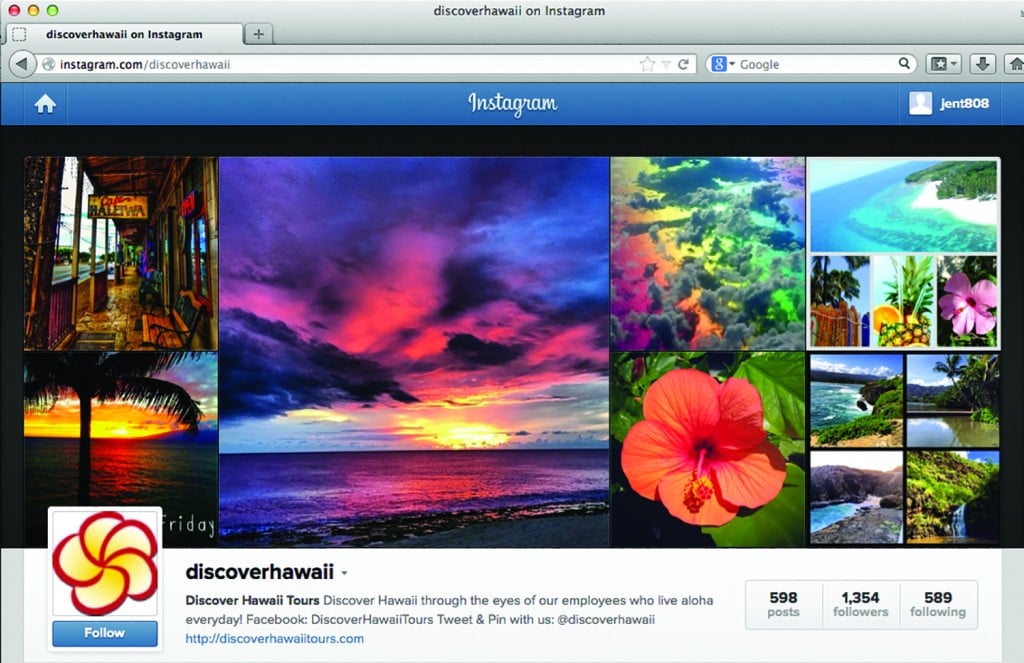 Instagram, a social-media site owned by Facebook that allows users to share pictures with others, has 150 million active users, according to its website – far more than Pinterest.
Cinnamon Girl uses Instagram to send shout outs about its new products along with sayings or images that represent its brand.
"Customers want to follow us because they can receive exclusive benefits and can find out about all our upcoming sales first-hand," co-owner Reid Fujita says. "It is also a way for the customers to window shop. As we post about products, customers can easily ask questions about the item, and if they see something they love they can hurry down to try it on."
Fujita thinks Cinnamon Girl puts a little more effort into Instagram than Pinterest since it seems to draw more people. He says the company continues to build its follower base in an organic way.
"There are many ways these days to create a facade of having tons of followers," Fujita says. "While it can be impressive to see a zillion followers of some small company, we consider that inorganic and fake and will continue to build our base with real followers."
Discover Hawaii also uses Instagram, says president Leo Malagon, because of its popularity. Kahala Associates Inc., on the other hand, thinks Pinterest is better for professional photosand doesn't use Instagram.
Kahala Associates COO Chuck Garrett says Instagram is more of a social-photograph platform rather than one for high-definition photos.
"I think most of our photography is pretty dramatic and doesn't necessary lend itself to the Instagram platform," Garrett says. "Pinterest is a much better platform for viewing photos taken by a professional photographer."