How to Use LinkedIn to Land a Great Job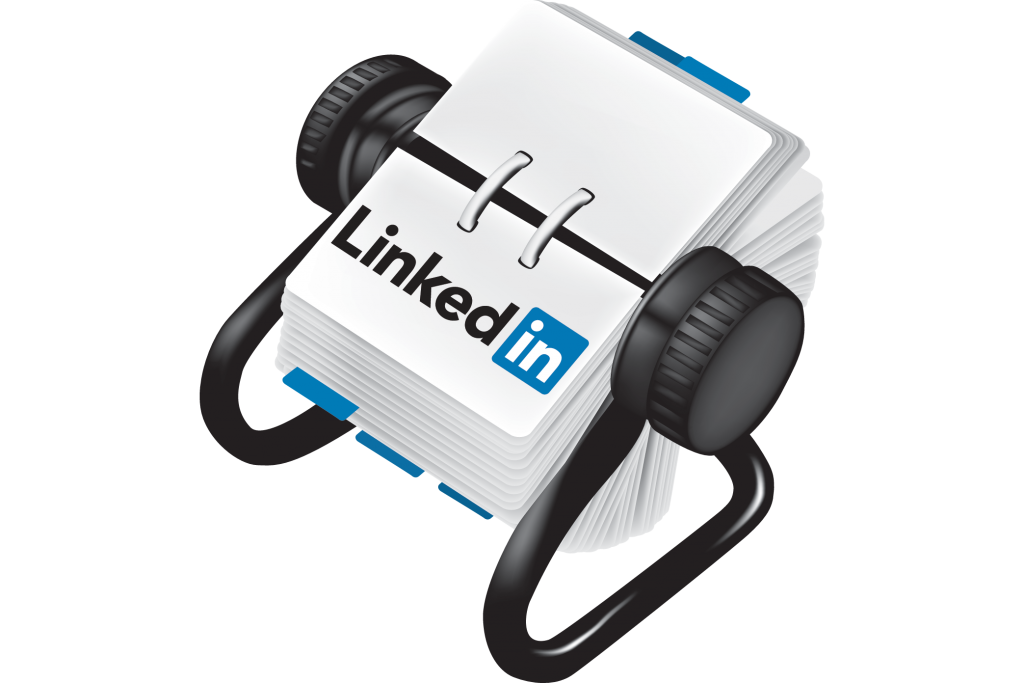 LinkedIn is a powerful mashup: "Six Degrees of Kevin Bacon" meets "I can bring home the bacon." With nearly 300 million business professionals using the social media platform, it may be the most effective job hunting tool out there.
"View it as your personal Rolodex to everyone who is working and is in a position to help you," says Dan Sherman, an expert on LinkedIn and the author of "Maximum Success with LinkedIn."
Loryn Guiffre, the director of marketing and communications at Maryknoll School in Honolulu, represents a perfect case study. She found her current job on LinkedIn, and when it was time to hire a new assistant, it was the first place she went. It's also how she was asked to be on the board of an organization. "There's such a different conversation on this platform," she says. "People on LinkedIn really seem to want to help each other."
On LinkedIn, everyone is there to network. And, just as in a personal encounter, you have to have your game face on.
"I can whittle down pretty quickly based on what I see," says Katie McMillian, a public relations professional based in Paia, Maui, who uses LinkedIn to find the right graphic designers and Web designers for her business. "I can gauge their experience, personality and skills."
If you are a job seeker, you can't afford not to optimize your LinkedIn profile. We spoke to the experts to find out how.
It's Not a Resume
Set aside everything you know about resume writing. LinkedIn is more about telling the story of your life than itemizing your work history. You can have a personality. You can even use "I."
Instead of cutting and pasting your resume, attach it as just one aspect of your profile, suggests Jonathan Kidder, author of "LinkedIn Revealed" and a recruiter at the Minneapolis-St. Paul staffing company Entero.
"Focus on your accomplishments and what you have achieved, and then, secondarily, what makes up the rest of your life," says Sherman. List groups, associations and personal interests.
"I don't like to see profiles with no hobbies. I like to see well-rounded people, whether they are into snorkeling or volunteer at the Humane Society," says Guiffre.
You might not update your resume often – maybe once every six months – but, again, LinkedIn is different. Publish often, and ensure you have key search terms from your industry included.
"Use it to share articles in your field of expertise," Guiffre suggest. "Put out messaging that you are aware and knowledgeable, with information not just coming from you but also from other experts."
If you provide value, you won't come across as spammy, says Rob Bertholf, chief product officer at SasS Ventures in Honolulu. He posts a blog about every two weeks on LinkedIn.
Indeed, Sherman says, the biggest mistake most people make on LinkedIn is neglect. "Most people sign up, they get a profile and they do nothing about it. Don't set it and forget it. It's an ongoing process. Upload a video you made, a PowerPoint you did, keep active."
Mingle Like You Mean It
"If I see someone with 50 or 100 connections, I know they aren't using the platform successfully," says Sherman. "The more first-connections you have, the more people can see your profile. You can have up to 30,000 first connections. I have more than 22,000. If you're only LinkedIn with 100 people, you've already heard about any job openings they might know about."
Aim for 500 connections, minimum, and don't forget to join professional groups (you can join up to 50).
Recruiters prowl LinkedIn all day, every day, looking for the right candidates. "Ninety-nine percent of recruiters are on it," says Kidder. "We're messaging people, getting referrals from them." He says it's fine to reach out to recruiters. "Spell out who you are and give them a reason they might benefit by connecting with you. Network with your target companies and the HR people at those companies."
From LinkedIn to Real Life
"LinkedIn is a visual representation of how connected we are," says Luke Tucker, an associate at Sultan Ventures in Honolulu. "Particularly in Hawaii, there are more connections. The networking here may be more relationship-based. You are likely to run into people at the grocery store. That kind of network is important."
Here are some ways you can use LinkedIn to foster connections in the Islands:
Use the news feed to stay in touch. "Because we live on different islands, I'm not going to run into technologists who are on Kauai or Maui. The news feed is great to see what people are doing, who has what new job, who I need to congratulate," says Bertholf.
Scope out local events. If you're a member of an alumni group, for example, you'll be able to get information and updates, then attend an event in person.
Prep for a job interview. Print out your interviewer's profile and bring it to the meeting. Reference it to see what you can bring up in conversation and, after the interview, ask if you may connect so you can stay in touch.
Help others with recommendations or job leads. As McMillan points out, "Symbiotic relationships are really important. It's hard to build a career here without engaging and collaborating with other people."
As with much of life, with LinkedIn, the more you put in, the more you get out.
---
Is Premium Job Seeker Worth It?
LinkedIn offers several premium plans. Job Seeker allows you to send direct InMail messages, rate yourself against other applicants and see who has viewed your account. You can try it free for 30 days, then you'll pay $30 a month for the service. Do you need it? Maybe.
"You can do 90 to 95 percent of what you need to do with a [free] basic account," says Dan Sherman, the author of "Maximum Success with LinkedIn" and a career coach. "I tell people to get a premium account when they are job hunting and then, once you get the job, keep it if you feel you'll be on it enough to justify the cost. If not, get back down to basic."
Writer Kathryn Drury Wagner writes about workplace issues for CareerContessa.com and is the author of "Hawaii's Strangest, Ickiest, Wildest Book Ever!"