New Labor Laws Hawaii Employers Need to Know for 2020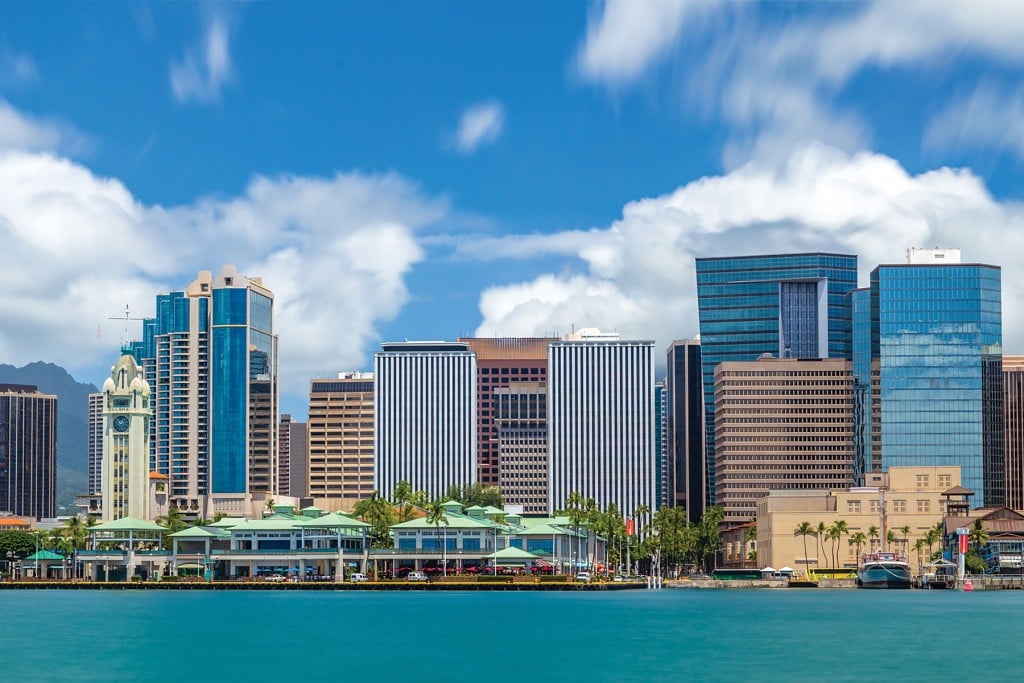 Employment and labor laws evolve every year and with that comes added compliance for Hawaii employers.
As 2020 kicks off, here is a quick breakdown of the new labor laws your human resources team needs to know.
New Hawaii Employment Laws
Stepped up enforcement of Hawaii Wage and Hour Law

Employee time off to vote is repealed

Reproductive health decisions now a protected class

New Federal Employment Laws
EEOC drops pay data reporting requirement for EEO-1 survey

Federal overtime salary threshold raised under Fair Labor Standards Act (FLSA)

401(k) contribution limits rise in 2020
Laws with Impact for Hawaii Businesses
Though not directly related to employment, there are a few Hawaii laws going into effect in 2020 that may have spillover effects for human resources
in the near future.
Gender X added as an option on Hawaii driver's licenses

Hawaii decriminalizes possession of small amounts of marijuana
Keeping up with ever changing state and federal labor laws is a full-time job. Get back to doing what you do best and leave the HR compliance issues to us. At simplicityHR, our team has over 50 years of HR experience helping local companies, like yours, stay compliant.
For more information and help on how to be prepared, visit simplicityHR.com/2020laws.
To learn more about simplicityHR or to schedule a free consultation on the advantages of human resources outsourcing, contact us today.

(808) 791-4900
www.simplicityhr.com
Threshold Increase For Exempt Employees
The U.S. Department of Labor increased the salary thresholds necessary to exempt employees from the Fair Labor Standards Act's minimum wage and overtime pay requirements, and allows employers to count a portion of certain bonuses/commissions towards meeting the salary level. Effective January 1, 2020, the new "salary level" increased to $684 per week (equivalent to $35,568 per year for a full-year worker); and for "highly compensated employees" to $107,432 per year. Employers should carefully evaluate any exempt position that falls below these new thresholds to determine whether to increase the salary to remain exempt or to begin paying overtime January 1, 2020.

To learn more about the role of human resource management professionals and how to improve
HR competency, go to www.shrmhawaii.org.
---
HR360° Directory

Eliminate the distractions of being an employer and simplify with Hawaii's most experienced and trusted provider of outsourced payroll and HR. Learn why we're Hawaii's premier HR outsourcing company.
791-4900 | simplicityHR.com

Everything you need to run a more efficient business.
From hiring and payroll, to records and benefits, HR Symphony provides all the employee lifecycle tools you need in one integrated, cloud based HR ecosystem'". No other HR technology gives you more to build a better business.
Get a FREE demo!
791-4900 | HR-Symphony.com

Proudly serving Hawaii since 1993
Provides staffing and HR needs for top-quality executive placements, direct hire, temporary, temp-to-hire, payroll, and government contracts services
Specializing in professional support services in the areas of Administrative,Accounting, Customer Service, Healthcare, Management, IT, Legal, HR and many more
Certified WOSB, EDWOSB, and SBA 8(a) firm
1357 Kapiolani Blvd., Ste. 1410, Honolulu, HI 96814
(808) 949-3669 | staffingsolutionsofhawaii.com

For 25 years, ProService Hawaii has partnered with local businesses to make it easier to hire, retain and manage employees through our strategic HR solutions that take the pain out of paperwork and administration, and keep you focused on running your core business.
808-725-6888 | www.proservice.com

Society for Human Resource Management
Hawaii Chapter
Like SHRM National, the mission of SHRM Hawaii is two-fold – to Serve the Professional and Advance the Profession. We provide comprehensive information and tools to human resource professionals to enable them to make informed decisions. We sponsor forums (both in person and through our website) to facilitate the exchange of ideas and increase the knowledge of participants.