Hub Coworking Hawaiʻi to Celebrate 3rd Anniversary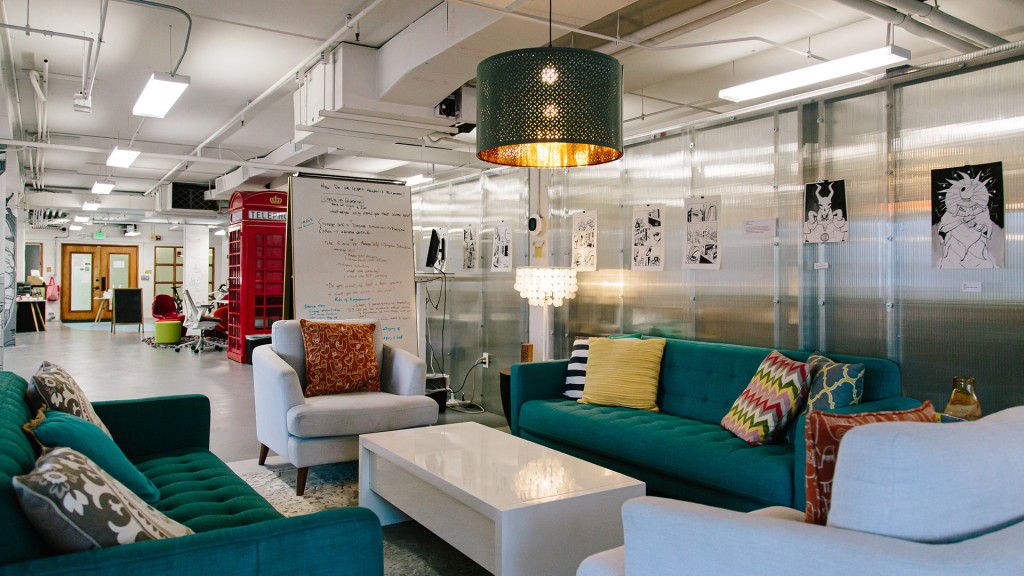 On August 23rd, 2020, the Hub celebrates three years of providing entrepreneurs, nonprofit organizations, and businesses with a homebase and a strong network of colleagues who want to create an impact in their local community.
Nestled in the heart of Kaka'ako adjacent to Whole Foods, Merriman's and walking distance to Ala Moana Beach park is Hawaiʻi's largest coworking space: Hub Coworking Hawai'i. The Hub, as it is commonly known, has been a coworking, office, community, and event space that creates sustainable impact through collaboration and community empowerment since 2017.
In 2014, co-founder George Yarbrough, with the help of Chenoa Farnsworth and others, decided to open a coworking space for people who wanted to make a positive impact in their community. Soon after, Co-founder Nam Vu joined the team and helped turn their vision into reality. The Impact Hub Honolulu would host a network of like minded individuals in a workspace that worked with their lifestyle at an affordable rate. They saw that some of the barriers that people faced were rent costs, weak internet connections, and a lack of networking support, so they decided to fill in the gaps.
On September 15th 2014, they launched a prototype called ProtoHUB, which opened as a temporary pop-up location one year and eleven days later in the heart of Kaka'ako. From there, they moved to another temporary space with XLR8UH, on Fort Street, were granted a state GIA, and eventually signed the lease for the current 13,766 square foot space at 1050 Queen Street that the Hub now calls home.
Impact Hub Honolulu opened its doors on August 23rd, 2017, and secured its first expansion by adding a second floor space in just under a year due to demand for flexible and affordable office space with a community.
By then, offices were filled with people and connections were being made. Over the years, the Hub has earned the Small Business Advocate for Innovation Award and has hosted over 100 inspiring community building events, such as the first ever Climathon Honolulu, ImpactArt Events, Blue Startups, and Indie Lens film viewings.
"We've always wanted to support our community in any way that we could," said Vu. "Especially now, we want to provide the safest and most flexible option for people working from home or even companies that need to have an offsite office. We can tackle the chore of setting up a quiet, productive, and clean environment so that you don't have to stress about at home distractions or faulty wifi and get back to getting your job done and doing what you love."
In 2020, Impact Hub Honolulu decided to rebrand to Hub Coworking Hawai'i with the intention of keeping their focus on the local community. Moving away from the global Impact Hub network allowed the business to grow bigger faster, and to localize its efforts to meet the unique needs of Hawaii's community. Currently, with the effects of COVID-19, the Hub team finds themselves once again pivoting the business to keep the doors open. They have promoted virtual offices, created more flexible in person office plans, partnered with child care services, and more. When asked how the Hub is going, Yarbrough responded, "It's been hard. We are being tested to our limits. There are days where we have to remember to take a breather and focus on our own mental health as a team. It's important to remember to celebrate the small wins."
The Hub is dedicated to creating a safe space for those in need of an office away from home, a place to organize new projects, a room for meetings –– even virtual ones ––and a comfy space to get creative ideas flowing.
For more information on the Hub and how they can help you continue to work in a functional and safe space, please visit HubCoworkingHawaii.com. You can also come in to take a complimentary tour of the space every Tuesday and Friday from 9am-5pm, on the hour, every hour or you can schedule a tour with us on our website.
About Hub Coworking Hawaiʻi
Started by George Yarbrough and Nam Vu, "The Hub" as it is more commonly known serves as a multipurpose space for coworking, events, meetings, studying, idea smithing, and more. The idea is to give Hawaiʻi's community a non-traditional place to work, share ideas, and grow exponentially. With all of its components and community aligned mission, the Hub forms a diverse and collaborative space that spikes productivity while providing members with a network of other motivated individuals. The Hub is home to a range of companies from startups to national corporations. Memberships range from 24/7 unlimited access, to daily passes.
For more information on how you can join the Hub community, please visit HubCoworkingHI.com or follow them on Instagram and Facebook.