Hunting for Purple Squirrels: Why Your Fantasy Job Applicant Doesn't Exist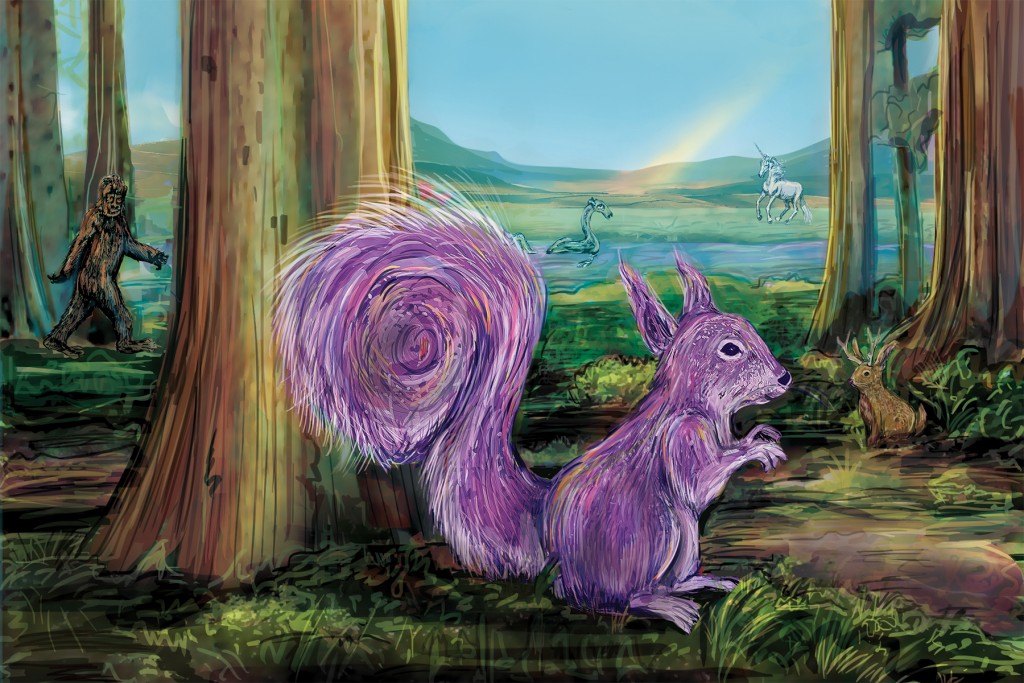 The hard reality of a slow-growing national economy and persistently high unemployment rates has helped spawn a mythical creature, the purple squirrel. Even though no one has ever seen a purple squirrel, some employers keep looking for one. And, for job seekers, that is a frustrating problem.
A purple squirrel is the ideal job candidate: smart, motivated, tech-savvy, likeable, hardworking, a born leader, experienced in the right ways (but, heaven forbid, not old), armed with multiple degrees from the best colleges and willing to accept whatever you'll pay. In other words, your fantasy job applicant probably doesn't exist. A purple squirrel.
Staffing and hiring experts say most employers know that purple squirrels do not exist, but they also say many employers keep looking for them. These include employers who are reluctant to hire in a weak economy and so are willing to wait for the perfect candidate; others are encouraged by the high unemployment rate, which means lots of potential applicants, including college graduates waiting on tables while they look for better jobs. Other employers are gun-shy after being burned by bad hires.
The hunt for purple squirrels occurs in Hawaii, says Judy Bishop, president of Bishop and Co., a staffing agency, but much less often than on the mainland.
"Most companies create their own purple squirrels with their own overly demanding descriptions and under-market compensations," Bishop says. "That, added to indecisive hiring managers, pretty much guarantees the creation of the ubiquitous purple squirrel."
Another problem Bishop encounters is the job description that's a moving target.
"When a client cannot describe what they want in a candidate, or constantly changes their mind, or simply cannot find the person with the right fit – whatever that is – and when they cannot or will not provide truthful reasons for rejecting a candidate, it can be a no-win situation for anyone concerned," she adds.
Randi Song, 30, has been looking for a new job since she was laid off in April from her marketing job at a solar and renewable energy company. Sales weren't as robust as anticipated, she says, so the company cut her marketing job to focus more on operations. The help wanted listings she now peruses often include job descriptions that are ill defined or all over the map. Others require multiple skill sets that she says are impossible for one candidate to fill.
But she remains optimistic, and says it's important not to settle for a job that doesn't fit. "Why put yourself through that again? We're all purple squirrels, waiting for the right acorn to drop."
Signe Godfrey, president of Olsten Staffing and Professional Services, agrees that a clear job description can help save time for both employers and job applicants. Olsten Staffing reviews descriptions with clients to help understand exactly what type of person they want to hire. Some jobs are hard to fill because a company wants a certain kind of employee who fits well within its culture. A few employers combine multiple job descriptions, she says, and others want lots of experience but offer low salaries.The agency helps sort through the requirements with the client to refine the job description and find the right candidates.
"Often employers forget an important aspect that can change the job almost 180 degrees," Godfrey says. "We have learned over time that asking specific questions helps create a better job description."
Jayson Miller, COO at ProService Hawaii, a company that handles HR and other services for small and medium businesses, doesn't hunt for purple squirrels, but he does say that employers shouldn't lower their standards because bad hires are disruptive and expensive. Miller says ProService's Topgrading hiring system develops job scorecards to replace traditional job descriptions. The scorecards help employers evaluate job candidates on the three to five qualities and outcomes that they are seeking, which Miller says results in better screening and improved new-hire-retention rates among ProService clients.
"I believe the real opportunity is to make the most important qualities required to succeed in the job crystal clear up front," Miller says. "Too often I see job descriptions full of jargon and buzz words, with dozens of requirements and duties. This lack of clarity and focus bogs down the screening process and leaves the impression of unrealistic expectations.
The hiring market has changed in another way: Executive searches and even lower-ranking searches take longer than a few decades ago, involving many more meetings and interviews before jobs are offered. The philosophy is hire slowly.
Kathryn Inkinen's firm, Inkinen & Associates Inc., specializes in executive search and placement. She reaches out to many executives who are happy in their current jobs, so it may take several conversations before they agree to an interview with her client company. Inkinen calls the initial meeting between the executive and her client company "a fact- finding mission" to explore the possibility of a great working relationship.
Inkinen says the employer must be realistic about expectations and not just paint a great picture. This is the time for exploration, to learn what the potential new executive excels at and enjoys doing, and how he or she can find more fulfillment with the new organization. Inkinen says this process can take a long time, but it pays off.
"In a lasting employee relationship, you can't fake it forever," Inkinen said. "You need to be very honest with each other. Many of our candidates are already working and so they are quite objective about the new opportunity. This long process might mean that they'll see the grass is not greener on the other side. It's better than quitting and realizing you're unhappy on the new job."
Gail Lerch, human resources executive VP at Hawaii Pacific Health, says there are other good reasons to hire carefully. Being careful gives HPH time to discover if the candidate has the "soft skills" of compatibility and cooperation that keep all areas running smoothly for HPH's patients, which the initial HR screening and interview process can't always determine.
"There are (job applicants) who are professional interviewers, who can interview like it's nobody's business, but get them in the workplace and you ask yourself, 'Is this the same person I interviewed?' They appear nice, they speak well, and they show up to work and are a real problem," Lerch said.
Jennifer Lieu, now a marketing coordinator at Olomana Loomis ISC, has sometimes had the opposite question: "Is this the same job I interviewed for?" Lieu kissed a few job frogs before joining Olomana Loomis. She compares her search for the right job to training for a marathon.
"You have to know yourself well and know what kind of runner you are. You need to know the conditions of the marathon course: the terrain, altitude, climate, etc.," Lieu says. "And then there's the matter of training yourself to perform well on that course. You set goals, you research, you train."
Lieu set her sights on a job that had a dynamic environment, a culture she could embrace and opportunities for growth. "And when the fit is good, you can go the distance."
Sarah Guay, talent development manager at ProService, says the best fit occurs when the applicants are genuine and true, and employers recognize them for their technical expertise, valuable soft skills and the potential for personal growth.
"Technical skills can be taught, but softer skills, such as a positive attitude and a focus on results, will provide much more value to an organization in the long run," Guay says.