The Best of Startup Paradise 2021
Profiles of the winners and finalists of the annual Hawaii Venture Capital Association awards.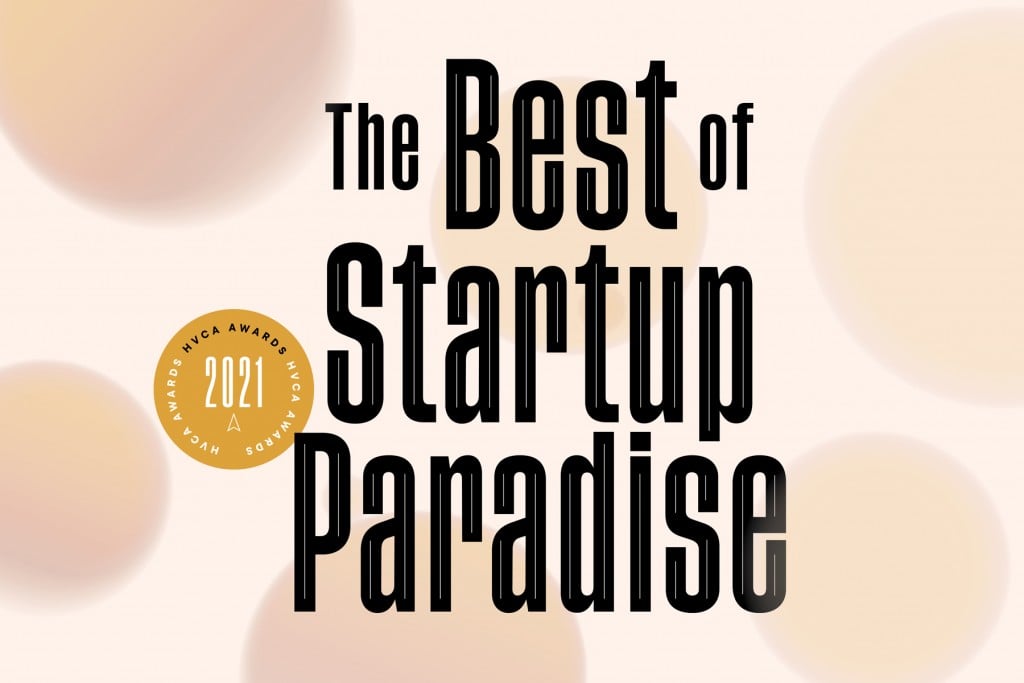 In the best of times, startups face long odds of success. A pandemic makes mere survival even harder.
Yet many of Hawai'i's startups are not only surviving the pandemic but are continuing to move ahead, gaining customers and investors, innovating and diversifying. A few have even leveraged the pandemic itself to flourish.
That's why Hawaii Business Magazine is honored to again profile the finalists and winners of the annual Hawaii Venture Capital Association awards.
The HVCA's president is Meli James, who is also the co-founder of Mana Up, the accelerator for local companies that sell consumer goods. She says HVCA supports buying local and the diversification of Hawai'i's economy, and helping entrepreneurs and innovators succeed through education and building important connections.
"We strive to serve as a catalyst for entrepreneurship, venture capital activity and growth. We host an annual awards gala, which is an amazing opportunity for us to shine the spotlight on key individuals and businesses that champion the expansion of our economic future," James says.
The virtual gala for the 21st annual Hawai'i Entrepreneur Awards was broadcast live for the first time, on KHON2 on the evening of Feb. 20. It was aptly themed "Thriving Through Change."
And despite the challenges, entrepreneurship and innovation are thriving in Hawai'i, says Keoni Lee, CEO of Hawai'i Investment Ready and HVCA's Investor of the Year award winner along with Lisa Kleissner.
"We need not look elsewhere to attract cutting edge industries or world-class talent to seed Hawai'i with the next wave of opportunities," Lee says. "We have the innovations that we need right here, right now. We just need to recognize it and invest in ourselves."
Another HVCA award winner, Jason Cutinella, agrees that the entrepreneurial spirit is flourishing in the Islands.
"While pivot was the buzzword of 2020, my word has always been 'evolve.' If you're always evolving you will always be ahead of the curve," says Cutinella, founder and CEO of NMG Network and this year's Entrepreneur of the Year award winner.
---
Startup Paradise Champion of the Year
Deal of the Year
Ag/Clean Tech Entrepreneur of the Year
Social Impact Entrepreneur of the Year
Corporate Intrapreneur of the Year
Island Innovator of the Year
Tech Entrepreneur of the Year
Investor of the Year
Entrepreneur of the Year
Consumer Packaged Goods Entrepreneur of the Year
People's Choice Startup of the Year
Student Entrepreneur of the Year

---
Startup Paradise Champion of the Year
Winner:
Len Higashi
Acting Executive Director
Hawaii Technology Development Corp.
The Hawaii Technology Development Corp. is a state agency that works to develop and accelerate the local technology industry.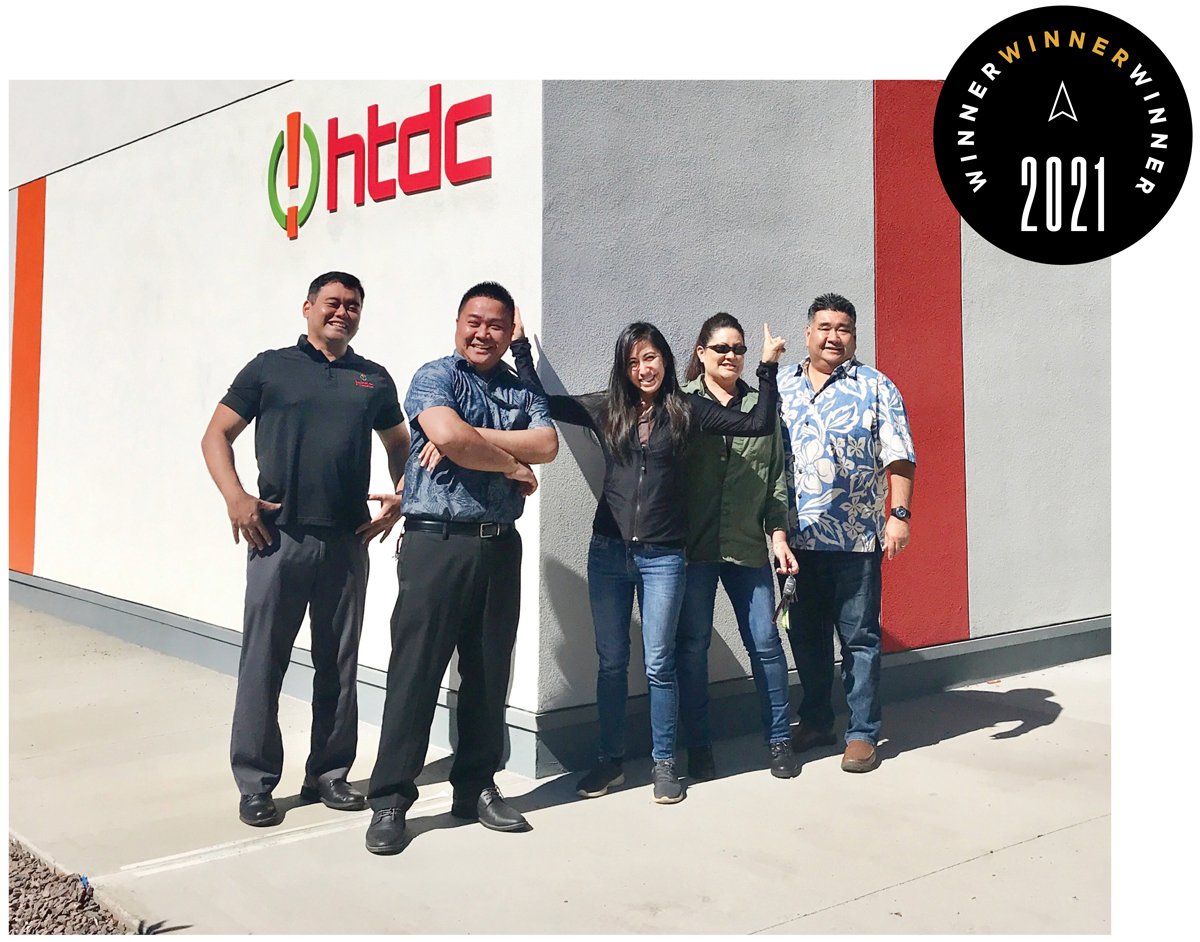 "In the field we are in, entrepreneurship and innovation, we are taught to adapt. Everything we do is on the fly," says Len Higashi, HTDC's acting executive director. "The pace of innovation doesn't allow you to look too far ahead because that target is always going to change."
In the local business community, "the pandemic really put an emphasis on going digital and being able to connect with others beyond physical contact," he says. And that idea appears to be paying o ff: Larger companies report that their projects are accelerating more rapidly because of the new emphasis, and many businesses are fl ourishing as new virtual environments and collaborations become more mainstream.
"Almost overnight we learned that we can remote learn, distance learn, use telehealth," says Higashi. "These technologies have always been there, but now we're starting to get a little more comfortable on a community scale."
Higashi says HTDC awarded $10.4 million to 180 companies and entrepreneurs in 2020. The agency also hosted 55 virtual events and provided 13,000 hours of workforce training and certifications through 3,800 online courses and webinars aimed at helping people find new jobs or to "upskill" and move into tech-related jobs within their companies.
The many HTDC initiatives included administering CARES Act funding for e-commerce, digital marketing and other training; helping local manufacturers create personal protective equipment supply chains; and consulting and sharing best practices for COVID-related food safety and sanitation.
Startup Paradise Champion of the Year is someone who consistently contributes to the success of Hawaiʻi's innovation community.
Deal of the Year
Winner:

Scott Mercer & Chris Wendel
Volta Charging

Hawaiʻi startup Volta Charging is poised to expand globally, says co-founder and CEO Scott Mercer, following the company's January announcement of $125 million in new Series D financing.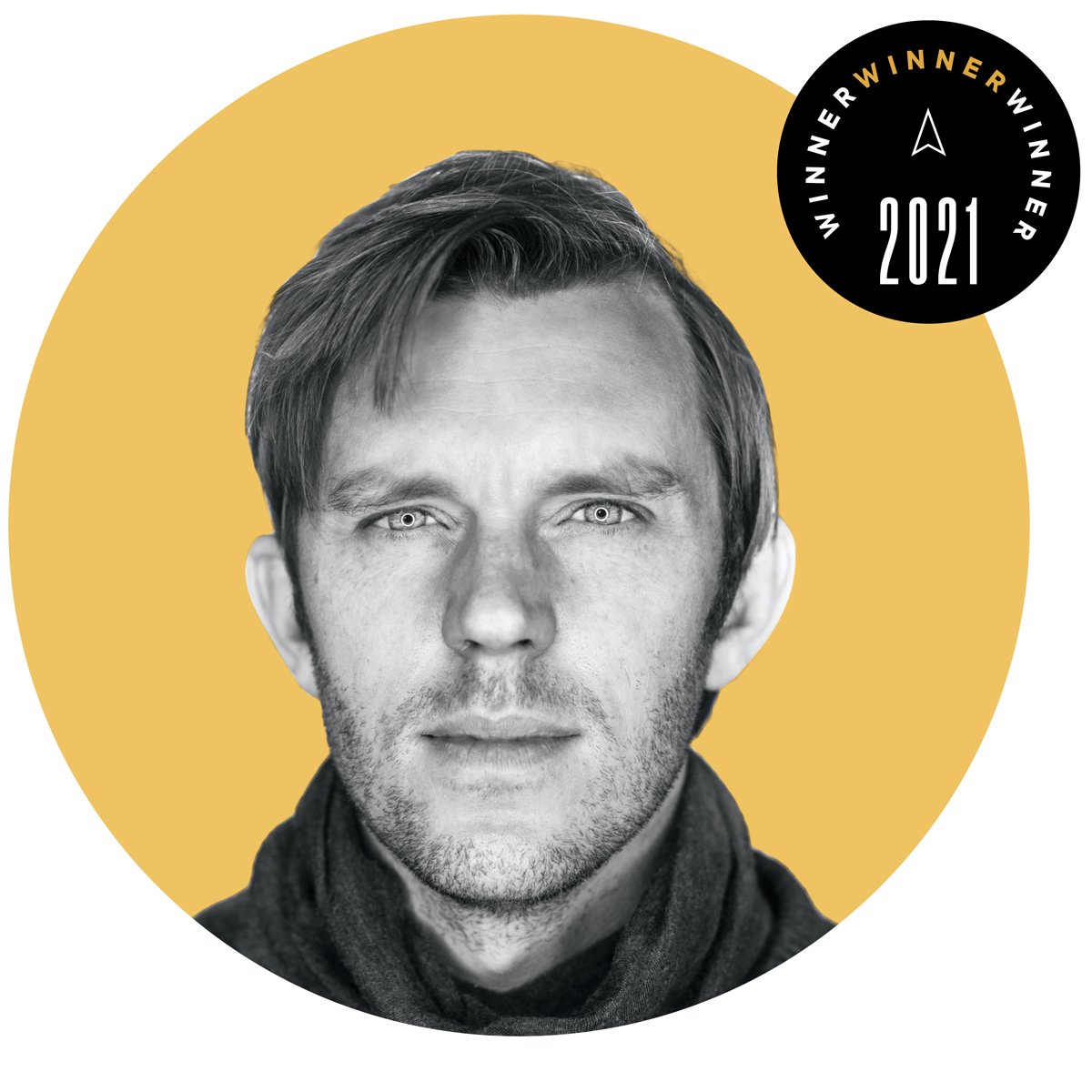 Volta has attracted more than $200 million in equity capital since its humble beginnings in 2011, when Mercer and co-founder Chris Wendel, working out of a Honolulu garage, first pitched their idea for a network of free electric-vehicle charging stations. It now has charging stations in 23 states and over 200 municipalities.
"The reason we succeeded is because we were able to sit down and really focus and starve for a couple of years to prove that we had an idea that could really make money, and more importantly, to prove that we had the kind of grit and determination to see it through," Mercer says.
Each of Volta's free Hawai'i-based charging stations are used an average of about 11 hours a day, he says. That equates to 6.7 million miles driven. A gasoline-powered vehicle traveling those same miles would pump 3 million pounds of carbon dioxide into the environment.
Wendel says Volta's ad-supported business model brings value to the company's real estate partners. "By bringing charging stations to essential businesses, our end user will increase their dwell time, engagement and spending."
Mercer says high interest and market penetration for EVs in Hawai'i provided Volta with a "petri dish for learning how to build a business that really requires ownership of a market."
The Deal of the Year award recognizes the Startup Paradise company that received the largest financial deal in the past year.
Ag/Clean Tech Entrepreneur of the Year
Winner:

Joan Salwen
Blue Ocean Barns

A land-based red algae farm on Hawai'i Island could help reduce the greenhouse gas emissions that contribute to climate change, says Joan Salwen, CEO of Blue Ocean Barns.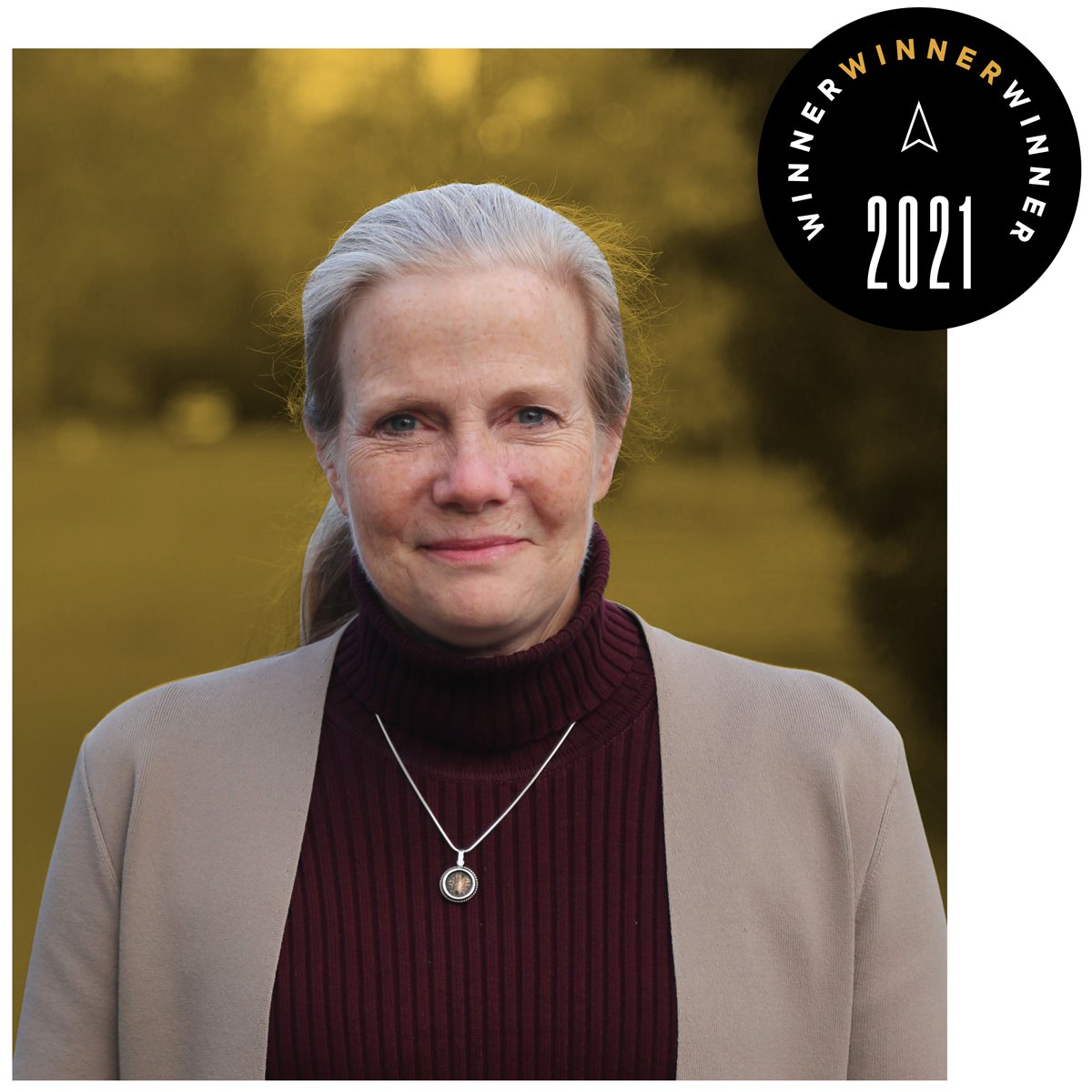 Red algae is the active ingredient in a livestock food additive capable of preventing up to 80% of the methane created by the world's 1.5 billion cows, she says. Carbon dioxide emissions from cows are equivalent to emissions from all the cars on the planet.
Blue Ocean Barns, a portfolio company of Hawai' i's Elemental Excelerator program, will have its first algae farm on Hawai'i Island fully operational by the fall of 2021, says Salwen, adding, "and within four years, the business will create thousands of jobs in technology innovation and the cultivation and processing of seaweed."
"That kind of job creation is really satisfying. It helps diversify the economy and it produces a real public good."
The Ag/Clean Tech Entrepreneur of the Year award goes to an entrepreneur and company whose technology supports a greener future or helps farmers with innovative agricultural practices.

Finalist:

Lauren Roth Venu
3R Water

Lauren Roth Venu, founder of 3R Water, has developed software for municipalities and utilities challenged by stormwater pollution resulting from the rise in severe storms.

3R's mobile app collects data about what happens to stormwater on a property or area, and then off ers green infrastructure solutions to capture the water. That includes "both top-down and bottom- up solutions to capture stormwater," Venu says. Utilities can also share the app with customers.

While rural areas can better absorb runoff , she says, "urban infrastructure designed for less intense storm events and more people equals more ooding and pollution."

Responsibly managing stormwater pollution and "capturing much of our stormwater leads to an abundance of green growth, local food and beauty," Venu says.
Finalist: Steve Sakala, Founder
Mana Artisan Botanics
Steve Sakala, founder of Mana Artisan Botanics on Hawai'i Island, is passionate about modeling the regenerative agriculture practices that he says are key to healing the planet.
He says a growing market for products like Mana's organic hemp-based CBD products can help create diversified, value-added revenue sources for local farmers.
People are using CBD to treat ailments like pain, inflammation, anxiety and sleeplessness.
A partnership with the nonprofit rePurpose Global means Mana has become the first hemp or cannabis business in the world to go "plastic negative," Sakala says. With every Mana product purchased, the nonprofit removes 1 pound of plastic from the ocean or other parts of nature to be recycled or properly disposed.
Social Impact Entrepreneur of the Year
Winner:

Dana Shapiro
Hawaiʻi ʻUlu Cooperative

The Hawaiʻi ʻUlu Cooperative year and its many customers include public schools and Chef Hui's 'Ulu Ambassador Program, says GM Dana Shapiro, who founded the co-op in 2016.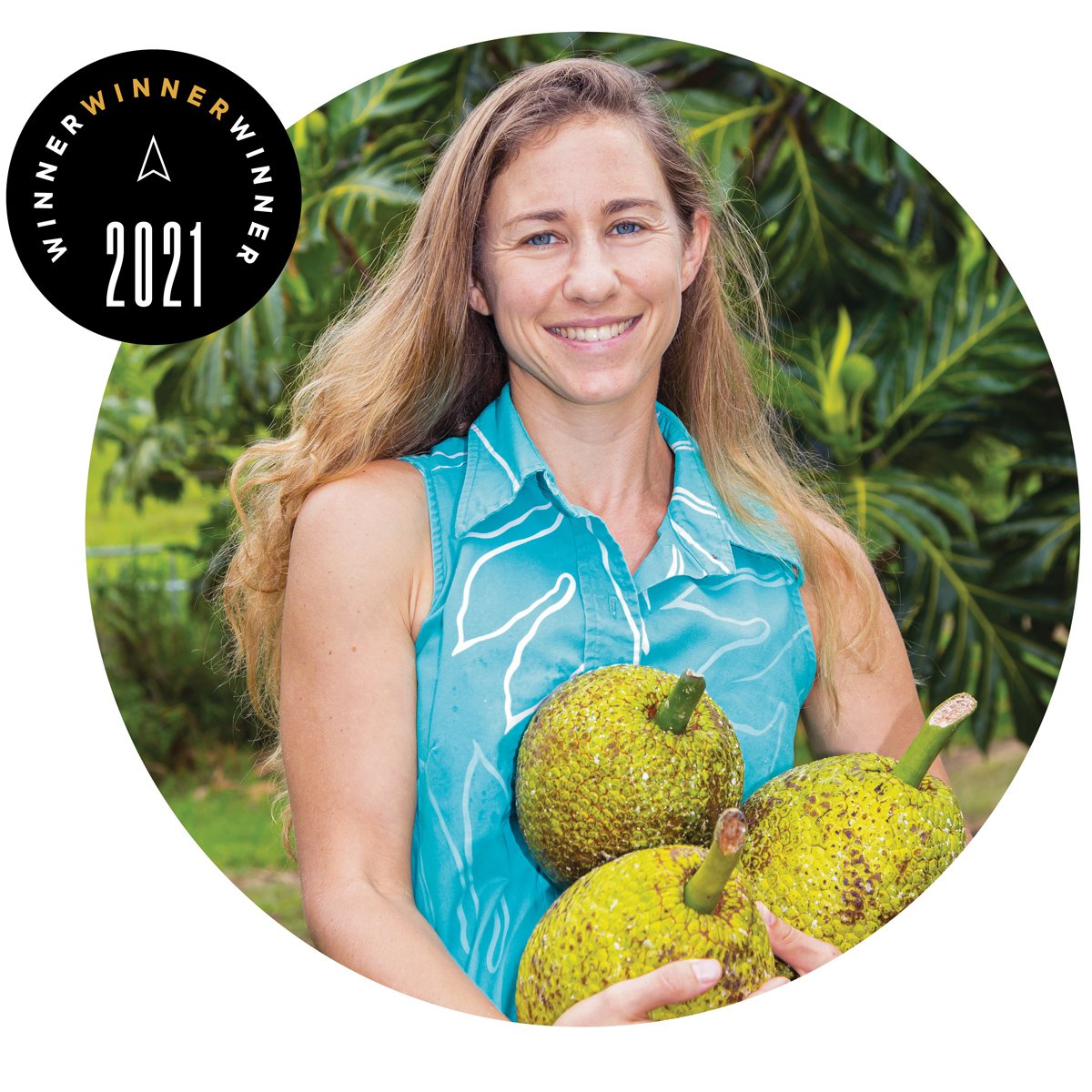 'Ulu, one of Hawai'i's original "canoe crops," could provide a sustainable and more nutritious alternative to imported starches like rice, wheat and potatoes, but its fresh form is not stable. That's where the co-op comes in, Shapiro says. "Just by steaming and freezing it, we're creating a readily acceptable, convenient, year-round available form of the fruit.
"Over the next five years we are expecting our production to increase to about 1 million pounds a year."
The Social Impact Entrepreneur of the Year award goes to an entrepreneur or company that substantially contributes to helping solve some of Hawaiʻi's toughest problems.
Finalist: Mark Noguchi & Amanda Corby-Noguchi
Chef Hui / Pili Group
Chef Hui was created "to connect chefs who prepare food with the farmers who grow it" by husband and wife Mark Noguchi and Amanda Corby- Noguchi, founders of the Pili Group.
They turned Chef Hui into a nonpro t in April 2020, allowing it to accept tax-exempt donations and federal funds "to support our local chefs and farmers and to feed people in need," Corby-Noguchi says. Among the Hui's programs is Give and Go, which pays local restaurants to produce takeout meals for families in need.
Corby-Noguchi also praised an existing program that did valuable pandemic work: "Aloha Harvest, run by chefs and farmers, distributed boxes containing hundreds of thousands of pounds of produce that would otherwise go to waste."
Finalist: Kūhiō Lewis & The Council for Native Hawaiian Advancement
Pop-Up Mākeke
When the 2020 Merrie Monarch Festival was canceled due to the pandemic, Kuhio Lewis says he and his team brainstormed for a way to help local artisans and entrepreneurs who lost an economic lifeline.
"These are the guys that just started investing their life savings into their startups," says Lewis, CEO of the Council for Native Hawaiian Advancement.
The solution: Pop-Up Makeke – makeke means "marketplace" in Hawaiian – an e-commerce platform that eventually helped 367 vendors sell merchandise from across Hawai'i, including Ni'ihau.
Pop-Up Makeke relaunched on Oct. 1, 2020 and ran through Dec. 31, 2020, with close to $2 million in total sales. Kuhio says it will be back in Spring 2021.
Corporate Intrapreneur of the Year
Winner:

Baron Guss
Altres

"It used to take a generation to make real change happen. In this case, I think it took a pandemic," says Barron Guss, president and CEO of the Altres family of companies, a local leader in staffing and HR outsourcing since 1969.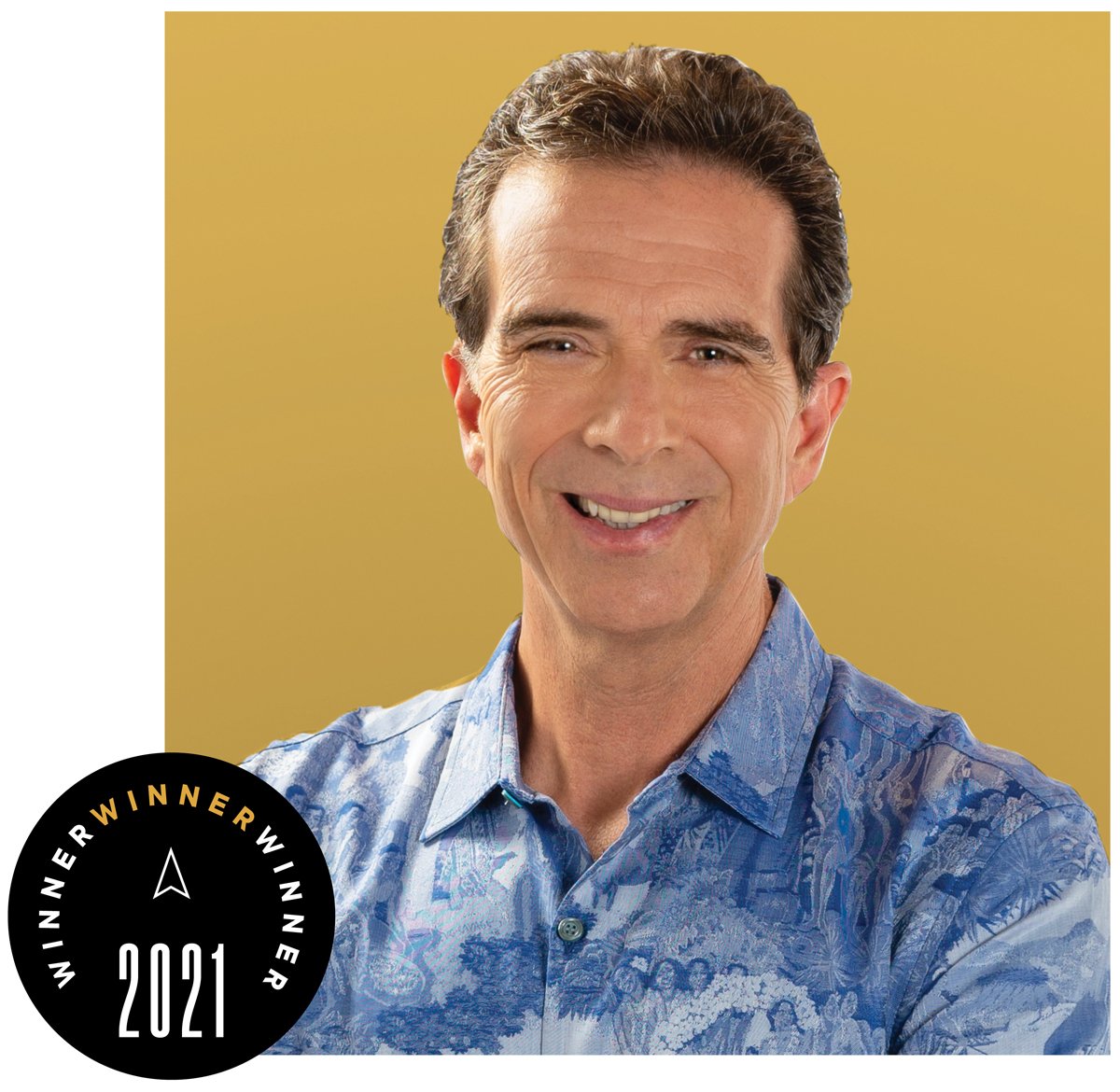 "We've all used words like pivot and the new normal. The one thing I think everybody should emphasize in their own lives and businesses is that we don't want to go back," he says.
Guss says the widespread use of new technologies in 2020 by Hawai'i's businesses improved communication and organization and helped form new and e ffective community partnerships.
"Traditional conventions and issues of trust" surrounding productivity often hindered innovation, he says. "It was unheard of and even frowned upon to have people working outside the office. People are now starting to truly be measured on performance."
Over the past year, the nonprofit Altres Foundation has focused on the performance of its community service programs. Guss believes a true measure of success lies in building relationships and empowering community leaders to meet the changing needs of Hawai'i's diverse populations.
Among the examples he cites was a partnership with Chef Hui and many other volunteers and organizations. The foundation donated $250,000, helping facilitate the delivery of more than 24,000 family-size boxes of fresh food to underserved communities statewide.
Guss says he personally advised Congress on aspects of the CARES Act and formulated proprietary software to simplify clients' financial reporting for Paycheck Protection Program. He adds that the company's proprietary employee "Wellness Tracker" software worked so well for employers that it was adapted for community use to minimize the spread of COVID-19.
"Through our foundation, we have created demonstrations and curriculum to show you that you can achieve anything. You can sit on a board. You can start a movement. You can start a revolution. It may be in your child's school, or your church, or your neighborhood. What we can do is raise up our community by creating leaders and leadership."
This award honors someone who works in a large organization but advocates for innovation and entrepreneurial thinking.
Island Innovator of the Year
Winner:

Kimié Miner & Scotty Wilks
Haku Collective

Haku Collective, a Native Hawaiian boutique music production and talent company, was co-founded by singer- songwriter Kimié Miner and businessman Scotty Wilks back in 2016. But its innovative character became especially evident as live performances were shut down during the pandemic.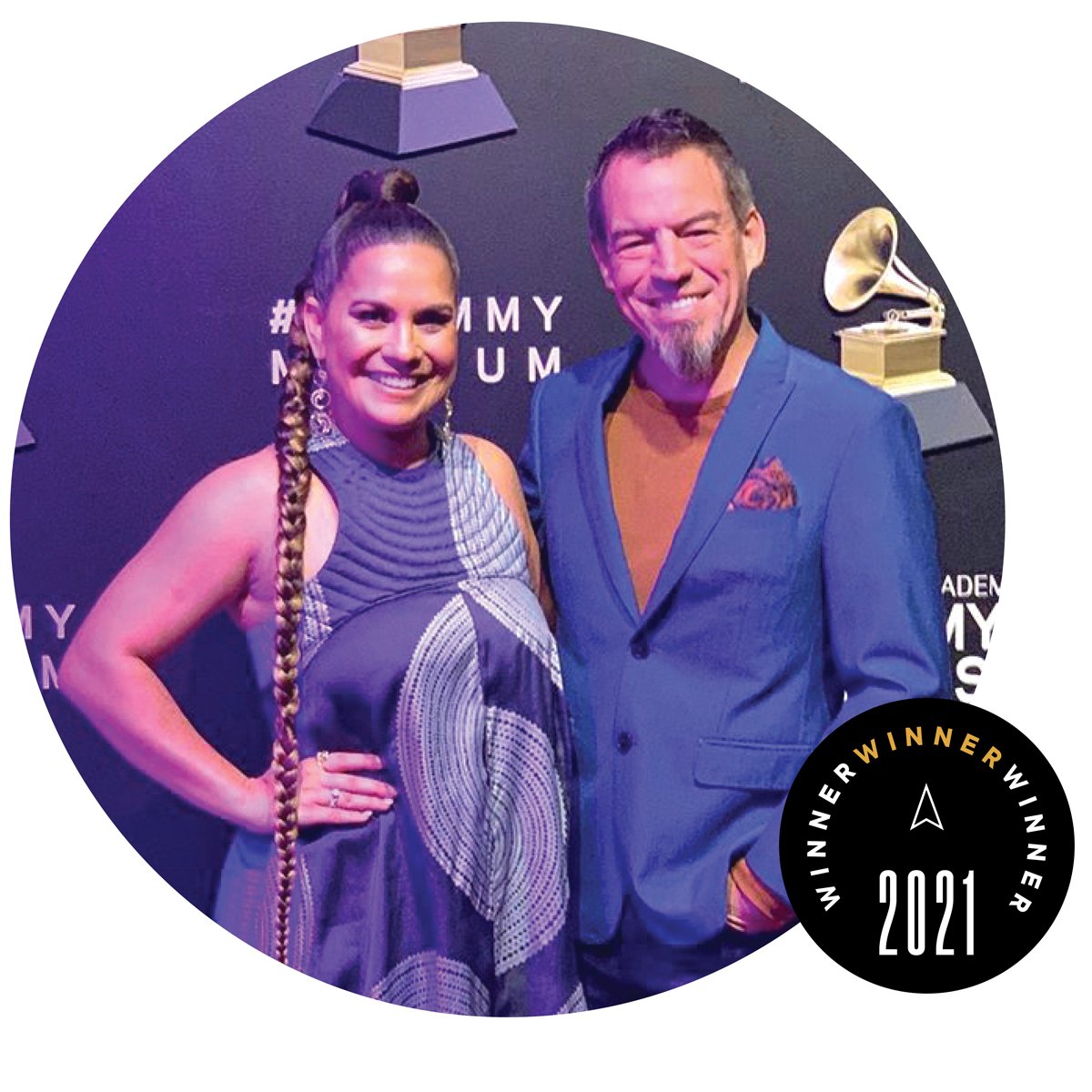 "It afforded an incredible opportunity for artists like me and our Haku Artists to connect with fans in the most personal, authentic way: offering the sound, heart and healing of local music in a time of need," Miner says. "Our 'Mele in Hawaii Series' became the first and longest running virtual entertainment series that now has a new global reach and new demand.
"As a company built and led by artists for artists, our mission will always be to find a way through any adversity so that music always has a voice."
She says that despite the pandemic, Haku Collective continued producing full-length albums, its ready-to-wear clothes collections and new singles in time for the holiday season. Its community outreach also continued, including free and safe programs for keiki, support for food drives and providing artist voices to key messaging to tourists from the Hawai'i Visitors and Convention Bureau.
"To be honest, day to day operations at Haku Collective are just that, day to day as we vet opportunities, deadlines, partnerships, and of course all are short lead – regardless of being in my final trimester for my third keiki," she says.
"The pandemic has forced each of us to become creative in our solutions when monetary resources are not readily available. It reveals that the heart of what we do is first and foremost about the music we love, but our hope is to see artists thrive again as essential and well compensated contributors to Hawai'i's multi-faceted economic industry."
The Island Innovator of the Year award celebrates innovations that help islands like Hawaiʻi, solve a major problem in communities, the ocean or the ʻāina.
Tech Entrepreneur of the Year
Winner:

Liza Rodewald & Erica McMannes


Instant Teams

Instant Teams leveraged $1.5 million of new investment capital last year into huge growth for its platform that provides businesses with teams of remote workers, says CEO and co-founder Liza Rodewald.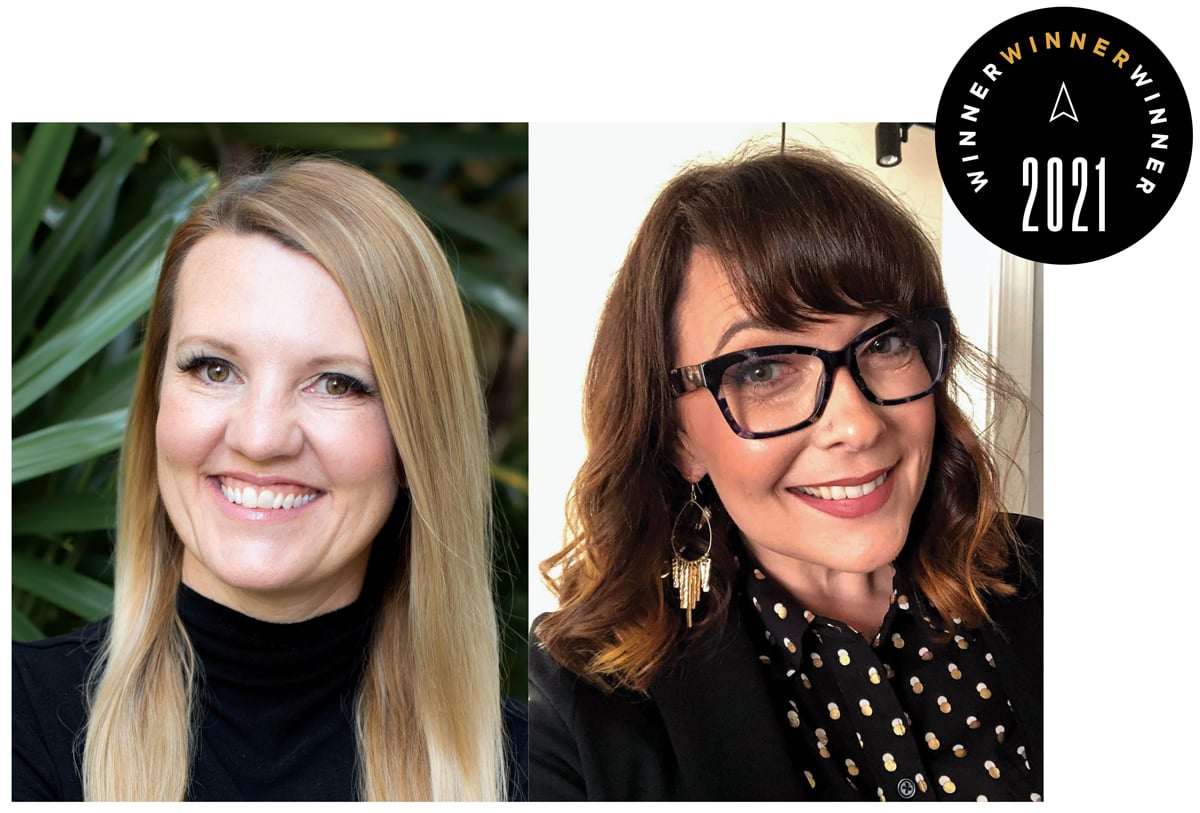 She says 2020's revenue was five times greater than before, noting with excitement "the crazy amount of growth in this space."
Instant Teams was launched in Hawai'i in 2016, employing mostly military spouses and veterans to do remote work for clients globally. Rodewald and co-founder Erica McMannes have expanded to add many others who want the flexibility and safety of working from home – and to meet the pandemic-driven demand for a qualified remote workforce.
Instant Teams o ffers online training and certifications for remote workers to meet "a huge need for reskilling and upskilling in remote work and remote work roles," says Rodewald.
In addition to finding employment for many who lost jobs in 2020, Rodewald says, Instant Teams has also brought more than 200 women into the workforce. "I'm pretty proud of that," she says, noting that statistics show women su ered the majority of COVID-19-related job losses, while many also added responsibilities for home schooling.
Rodewald says companies previously resistant to building remote teams are now helping to accelerate industry trends, especially in health care, government and education.
The Tech Entrepreneur of the Year award honors the entrepreneur who has created technology and innovation to make our lives better.
Finalist: Olin Lagon
Kahanu (Bridge Ventilator Project)
Kahanu meaning "the breath" in Hawaiian, is a community project that designed and built 300 ventilators for Hawai'i hospitals, says software engineer and serial entrepreneur Olin Lagon.
The project began in February 2020 just as COVID-19 infections began rising worldwide. "We worked nonstop and in six weeks, the prototype was being tested in an ICU room," says Lagon. The U.S. Food and Drug Administration moves more slowly; final approval for medical use is still pending.
Lagon hopes the machines are never required but will be deployed quickly if needed.
He and his core team were helped by hundreds of other people, he says. "Everything was a volunteer effort," with parts and fabrication paid by the Hawai'i Community Foundation's Resilience Fund.
Finalist: Alberto Gonzalez & Stefan Opsal
RendezView
As graduate students at UH Mānoa, Stefan Opsal and Alberto Gonzales created RendezView, an online platform that lets teams communicate remotely while collaborating on and sharing all types of documents and file formats.
Users can start from scratch or select from categories including recurring meetings, product launches, war rooms, post-mortems and "God Mode," which allows team leaders to monitor live project updates. Each workspace "is like their own personal conference room where no one erases the whiteboard," says the company's website.
"The way we organize our online files and organization of how we do online business hasn't really been innovated in over 20 years. …We built an innovative solution to that," Opsal says.
Entrepreneur of the Year
Winner:

Jason Cutinella


NMG Network

"Evolution is something that I'm addicted to. And if we're not evolving every year, we're doing something wrong," says Jason Cutinella, founder and CEO of NMG Network, a marketing and media company.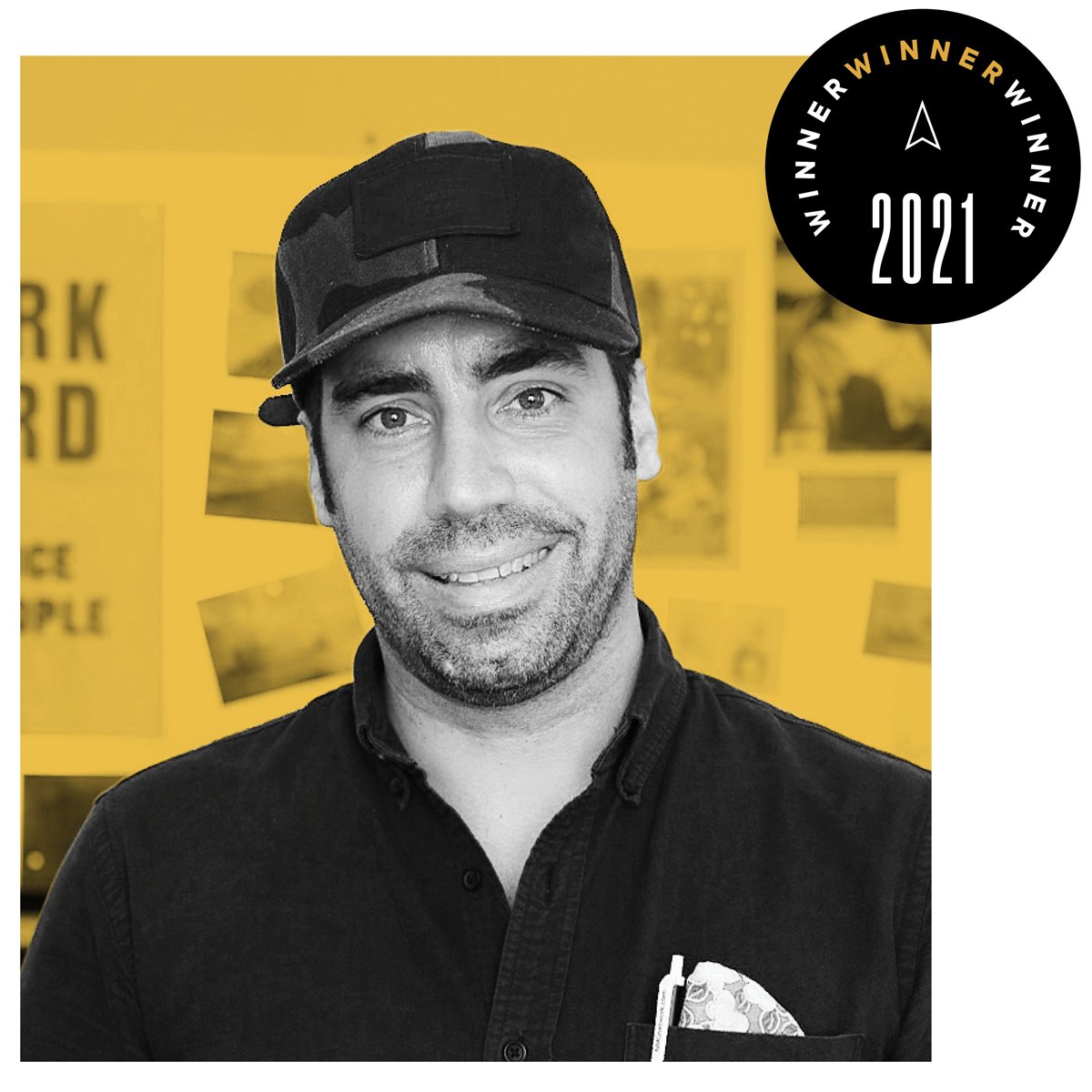 Cutinella held PR and advertising positions in New York City before coming to Hawai'i, where he acquired a small tabloid in Honolulu's Chinatown in 2009. He has evolved what was previously called the Nella Media Group into a variety of platforms: video, digital, social media and print. He says his target markets are global lifestyle, luxury and leisure travel industries.
"We treat every brand like a child and every child needs attention," says Cutinella. He says he offers clients "a 360-solution" for diverse, culturally driven content that engages audiences with "cinematic storytelling." NMG, he says, focuses on passionate people making distinctive, performative contributions to their own communities through art, music, sports, education and more.
NMG, competing in the Northern California regional competition, won its first two Emmy Awards in 2020 for short films produced for the Halekulani Hotel and Hawaiian Airlines.
"You've heard in 2020 the word 'pivot' over and over and over," says Cutinella. "This might sound ambitious, but I'm doing it. I want to take what I've learned here and spread the love globally. And by 2023, I want to be the leader in our space."
The Entrepreneur of the Year award goes to an individual or team that has gone above expectations with their company, a clear example to other entrepreneurs.
Investor of the Year
Winner:

Keoni Lee & Lisa Kleissner


Hawaiʻi Investment Ready

Hawaiʻi Investment Ready is a 501(c)(3) nonprofit that supports and invests in local enterprises and the entrepreneurs who lead them.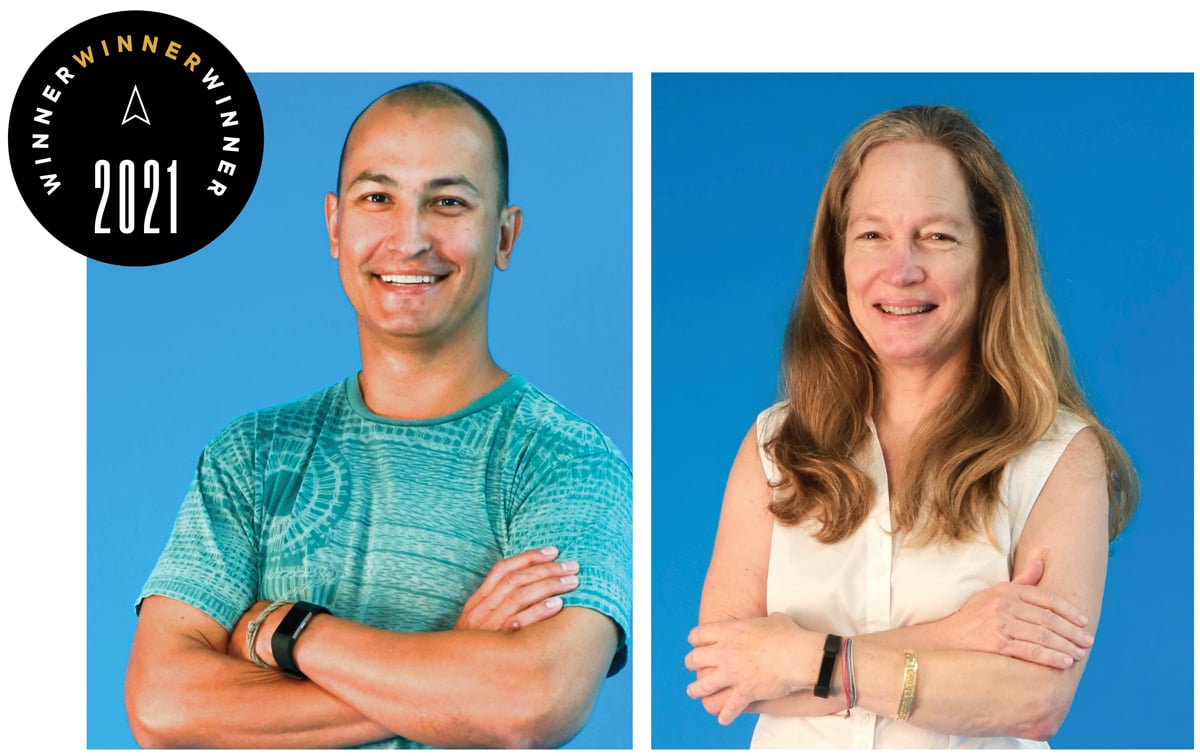 "Our three flagship programs are our Impact Business Accelerator, our Impact Fund and our Leveraging Hawai'i Capital," a series of quarterly workshops focusing on impact investing and soon to be transformed into the Funder Hui, says HIR CEO Keoni Lee. "Our programs serve mission-driven enterprises and mission- driven decision-makers."
Graduates of HIR's accelerator program include the Hawai'i 'Ulu Cooperative, which HIR co-founder Lisa Kleissner describes as "a viable co-op model that has the potential to secure Hawai'i's food futures."
Another graduate is Hawai'i Community Lending, which focuses "on the economically underserved to build a bridge for families to the mainstream financial system and affordable housing," says Kleissner.
"In the last 12 months, local innovative for-profit and nonprofit enterprises have been among Hawai'i's first responders, providing essential services and products to address the impacts of COVID," says Kleissner. "Investors, government and philanthropy are recognizing the role these businesses play in building a resilient Hawai'i."
Locally owned impact businesses and nonprofits not only help build a resilient Hawai'i economy, they provide community leadership, create jobs, build meaningful career pathways, and attract outside investment, says Lee.
"The future is bright for impact investments in Hawai'i," says Lee. "When COVID hit, local, small for-profit and not-for-profit businesses stepped up to provide essential services and products while many remotely owned businesses went dark. Investing in locally owned, culturally informed for-profits and nonprofits is Hawai'i's first line of defense as well as our pathway to a resilient economic future."
The Investor of the Year award goes to an outstanding individual or entity that has invested substantially in the Hawaiʻi startup ecosystem — with time, talent, money, inspiration and public service.
Consumer Packaged Goods Entrepreneur of the Year
Winner:

Amber Thibault


Coco Moon Hawaii

The idea for Coco Moon Hawaii was "born" in 2015 as Amber Thibault held her infant son, swaddled in a favorite pink pareo that evoked warm memories of growing up on Maui. Thibault says she realized then she lacked connection to her stack of unused baby blankets featuring "generic animals" and "touristy" Hawaiian prints.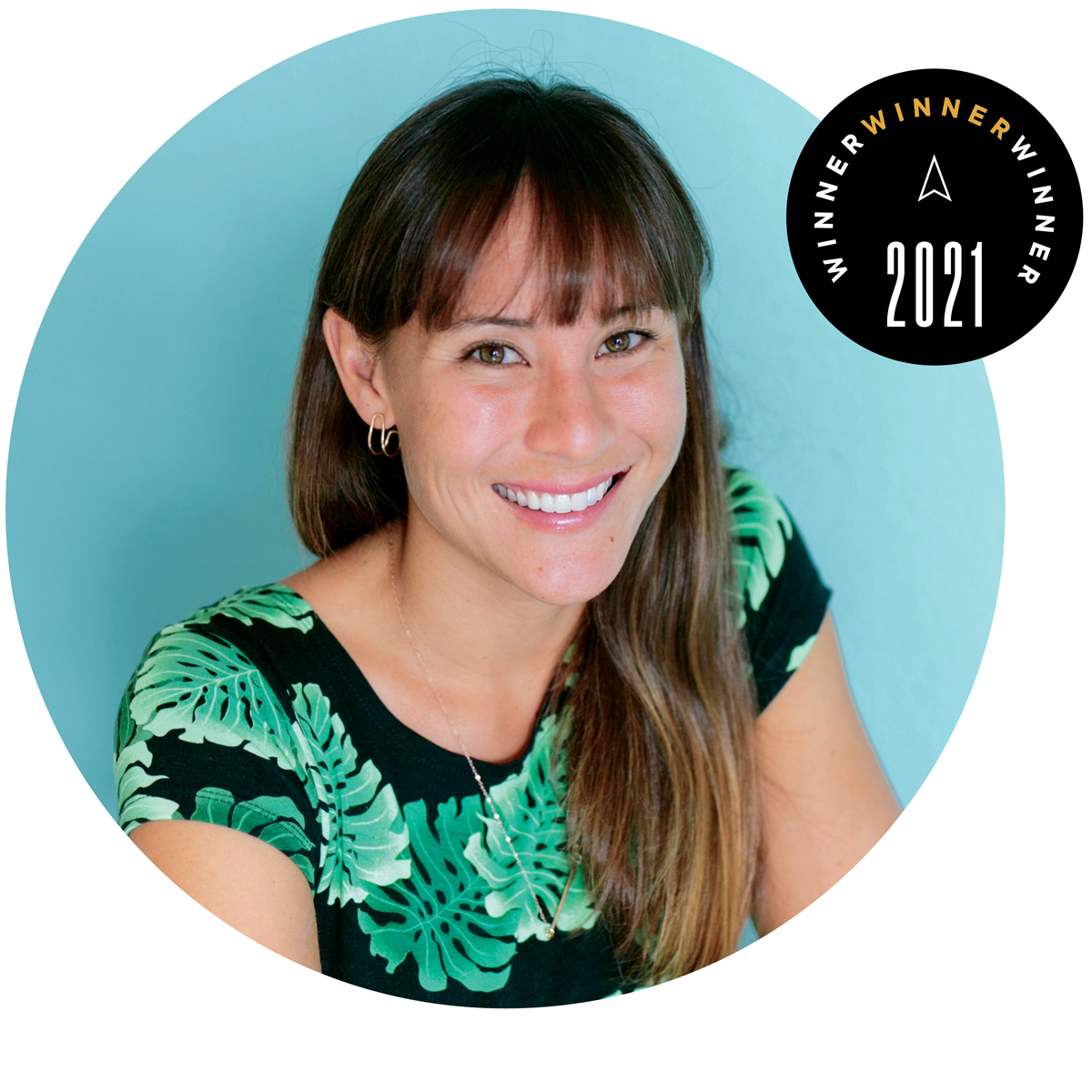 "That moment gave me the spark to create a Hawai'i-inspired baby blanket," which was later designed by master quilter Patricia Lei Murray and based on the traditional Hawaiian ulu pattern. "I thought it was so wonderful for a family welcoming a new baby to have all of that aloha spirit and energy."
The company has since added crib sheets, baby clothing and matching "Mommy and Me" pareos and robes.
The Consumer Packaged Goods Entrepreneur of the Year award is presented to the entrepreneur whose CPG company has consistently seen month over month growth in revenue and customers.
Finalist: Dr. Lyn Lam & Terry Lam
Kapa Nui Nails
Drawing on more than 20 years of private practice in women's health, the founders of Kapa Nui Nails say they partnered with an organic chemist to create their toxin-free, eco-friendly, water-based nail care system. Kapa Nui's products are made in Hawai'i with 100% natural ingredients.
"The magic to our system is the patented base and top coat that actually seals the water-based polish," says Terry Lam, adding that "it will last as long as lacquer, which is really revolutionary."
"The clean, green beauty movement is really taking off because people are starting to become more conscientious – not just of the health of our bodies, but also the environment," says Lam.
Finalist: Blaine Apo
Maui Crisps
While managing her father's gas station in 2016, Blaine and Beth Apo experimented with a recipe for pipikaula, a chewy Hawaiian-style beef jerky. When the beef came out of the dehydrator with crispy edges, they sliced the beef even thinner to create their flavorful Maui Crisps.
The Apo family and seven employees now distribute Maui Crisps products to about 70 retail locations across the state, including Foodland, ABC Stores, Don Quijote and Hawaiian Airlines.
"We've also added a new line of crispy fruit products featuring li hing pineapple and Maui Gold bananas," says Blaine Apo, who adds that "we use all local fruits from Maui's farmers located across the island."
People's Choice Startup of the Year
Winner:

Reyn Mukawa & Maila Kaʻaihue


Aloha Modern

Friends Reyn Mukawa and Malia Kaʻaihue launched Aloha Modern ve years ago while "talking story" over pau hana drinks. The ocean inspired lifestyle company is known for a design esthetic grounded in Native Hawaiian culture and mo'olelo – the Hawaiian art of storytelling.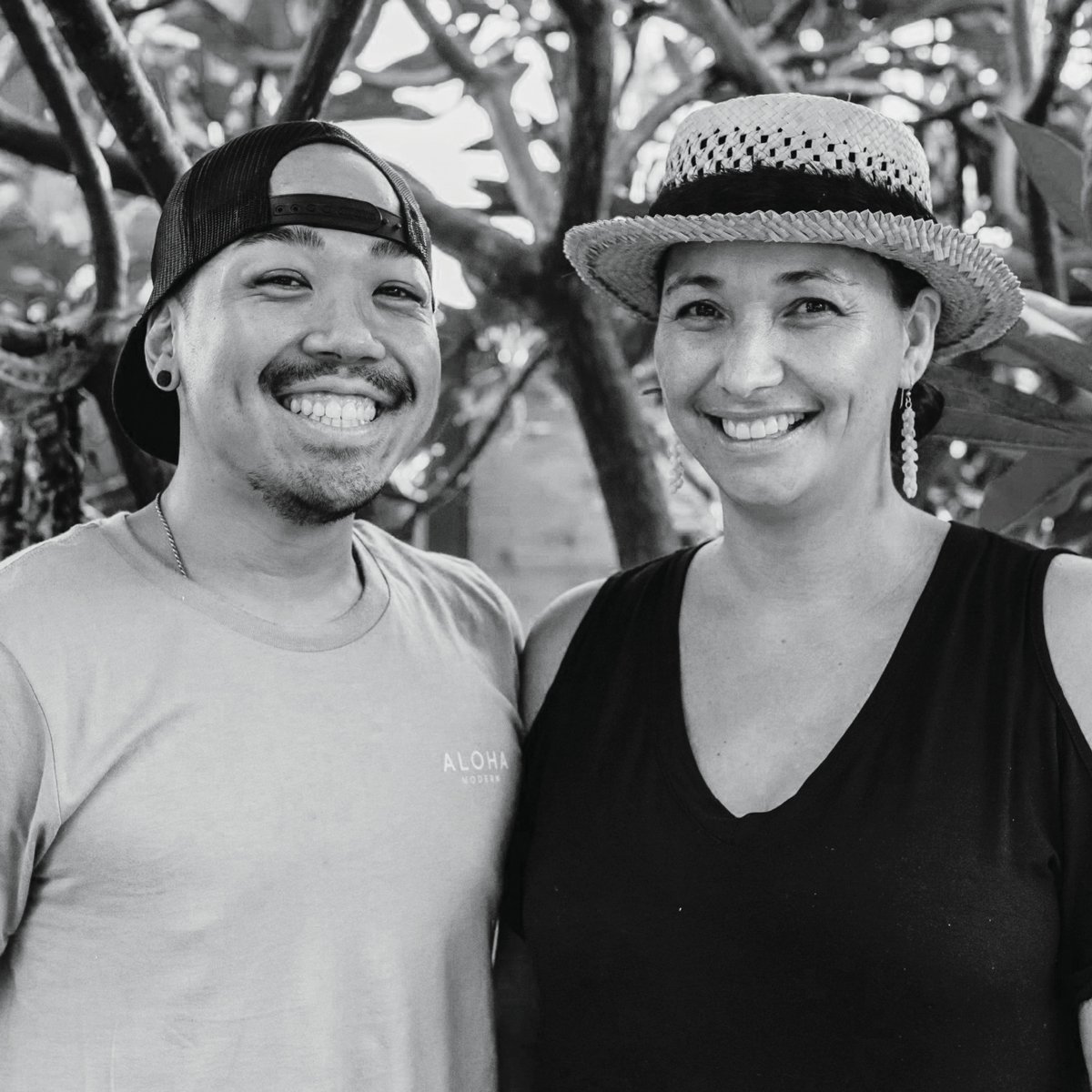 After tripling sales over three consecutive years, it now produces a full line of towels, beach bags, swimwear and other apparel, blankets and home goods.
"We started Aloha Modern as a way to tell stories through design in a way that we were already doing but on more consumable products," says Mukawa, an architect for WCIT Architecture. Ka'aihue's advanced degrees in Hawaiian studies and language complement Mukawa's "global design perspective."
This award winner is chosen by our local community via an online poll conducted by Hawaii Business Magazine. Online voting to choose the winner of this category ran Jan. 18 to Feb. 7, 2021.
Finalist: Chelsa Davis
Ao Organics
Chelsa Davis launched her skincare business, Ao Organics, in 2017 from her kitchen table.
"It all started with my kids. We were always in the ocean, and I wanted to find safer sunscreen," says Davis, who was born and raised on Hawai'i Island. "When I learned about the harmful chemicals in most sunscreens, I decided to make my own."
Ao, meaning earth in Hawaiian, reflects Davis' commitment to the environment, which she says is rooted in her Native Hawaiian culture – as are the locally sourced ingredients she uses for her products, which were among those featured in a December article titled "Hawaii's Next Wave of Natural Skin-Care Brands" in the New York Times Style Magazine.
Finalist: Brook Emanuel, Marcus Souza, Gus Melo & Dara Tarawahara
Hele Fitness
Hele Fitness began as a "passion project" for three former pro athletes, coaches and fitness professionals who shared a commitment "to educate, empower and elevate lives through movement and community." That commitment became their company's ethos.
Founding partners Brook Emanuel, Marcus Souza and Gus Melo started selling home and commercial gym equipment in Hawai'i in 2017. In 2018 they expanded internationally, with partners now in Brazil, Guam, South Korea, Japan, Turkey, Paraguay and South Africa. Later, they added Dara Tarawahara as a partner.
Emanuel says Hele will always be a "local first company" seeking to "build an empowered community of individuals creating a healthier Hawai'i."
Finalist: Lana Gronwald
Jules + Gem Hawaii
Jules + Gem Hawaii launched in 2017, with founder Lana Gronwald creating environmentally safe, hand-poured candles from wax made with virgin coconut oil and soy.
The candles evoke the aromas she loved as a child growing up in Hawai'i: fresh, ripe mango; the sweet, juicy pineapple she enjoyed cold on the beach after splashing in the warm surf; fragrant guava and liliko' i picked off the vine while hiking to a hidden waterfall with friends. She soon added a floral line, including the signature scents of white gardenia, pakalana and puakenikeni.
"We are really working hard to make the fragrances as authentic as possible, not just for the fragrance, but for Hawai'i," Gronwald says.
Finalist: Melissa Bow
Via Gelato
Via Gelato is known for artisanal gelato and sorbetto creations featuring distinct Island flavors like haupia, mango, Okinawan sweet potato, Japanese shiso, black sesame and other "local nostalgic foods," says owner Melissa Bow.
"I think Hawai'i is special in the way people feel so close with their small businesses," says Bow. "When they choose to trust us with their business, I think that's such a huge privilege."
Bow opened her store in Kaimuki in 2014 and eventually became president of the Kaimuki Business & Professional Association, where she advocates on behalf of struggling local businesses. She helped persuade the Honolulu City Council to create a landlord/tenant grant program to provide rent relief and forgiveness to businesses hurt by COVID-19.
Student Entrepreneur of the Year
Winner:

Peter Hessley


Pono Potions

As a UH Manoa senior in 2020, Peter Hessler launched Pono Potions, a line of artisanal flavored syrups made with locally sourced ingredients. The company won first prize in last year's UH Venture Competition, collecting cash and business support services worth more than $33,000.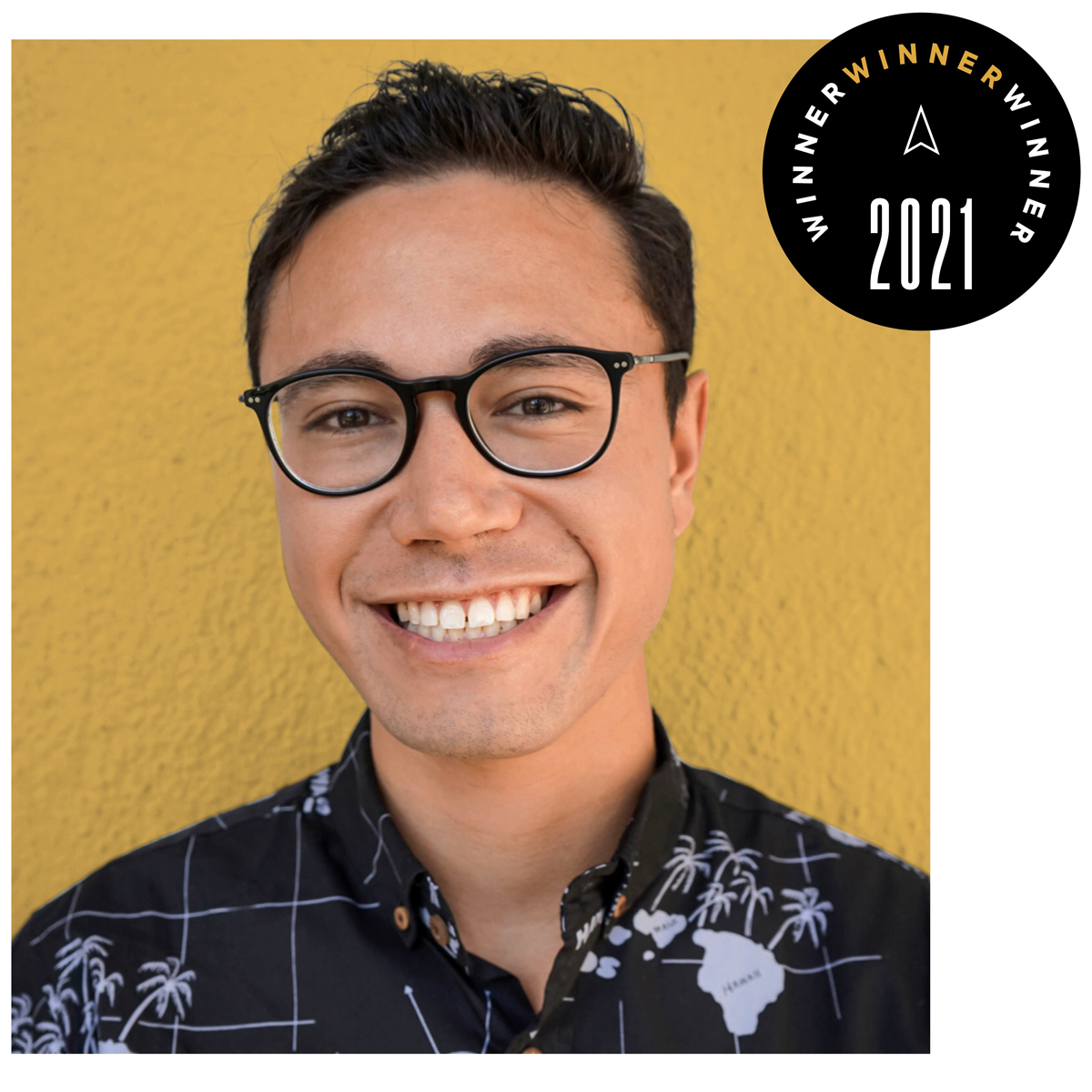 Hessler had worked for his family's catering business in Oregon. But his mother was born and raised on O'ahu, so when Hessler and his sister came to UH, they were reunited with 'ohana and their Native Hawaiian culture.
Pono Potions uses traditional Hawaiian herbs and roots and local ingredients to create distinctive flavors, including Maika'i Mac Nut, Alaea salted Caramel, Ko'olau Coconut, Ali'i Lavender and more. "I love the creativity of the culinary field," Hessler says.
The Student Entrepreneur of the Year award honors a younger member of the innovative community with a passion for learning and the tenacious spirit of an entrepreneur.
Finalist: Tate Castillo
Polū Energy
Tate Castillo, a law student at UH's Richardson School of Law, partnered with David Ma, associate dean of engineering at UH, to form Polū Energy. Polū means blue in Hawaiian, mirroring the company's mission "to preserve the blue in our sky and our ocean."
Castillo says Ma's groundbreaking technology generates energy from the salt ions in mixing fresh and salt water – bypassing the large and costly membrane equipment traditionally used for osmotic power.
"One of our 40-foot shipping container power units could produce enough electricity for over 4,000 homes per year," says Castillo.
Polū received $10,000 as a Purple Prize 2020 finalist and applied for a National Science Foundation grant to fund progress toward a utility-scale prototype.
Finalist: Rhema & Raina Wong
R Planet
Before the pandemic, high school friends would often ask twin sisters Rhema and Raina Wong to share their tips for zero-waste living. The climate change activists responded by hosting 10-15 monthly pop-up events to sell items they used.
In 2020, the twins launched R Planet as an online shop for "earth-friendly home and lifestyle essentials."
"We carefully curate and create the products we carry with the values of ethical sourcing, responsible disposal, natural ingredients, plastic-free packaging, and supporting small local businesses," says Rhema Wong. R Planet now also crafts its own line of soap, lip balm, lotion sticks and dry shampoo tablets.
Wong says she is taking a "gap year" to focus on R Planet while her sister studies travel industry management at UH Mānoa.