IIDA Hoʻohuli Awards 2019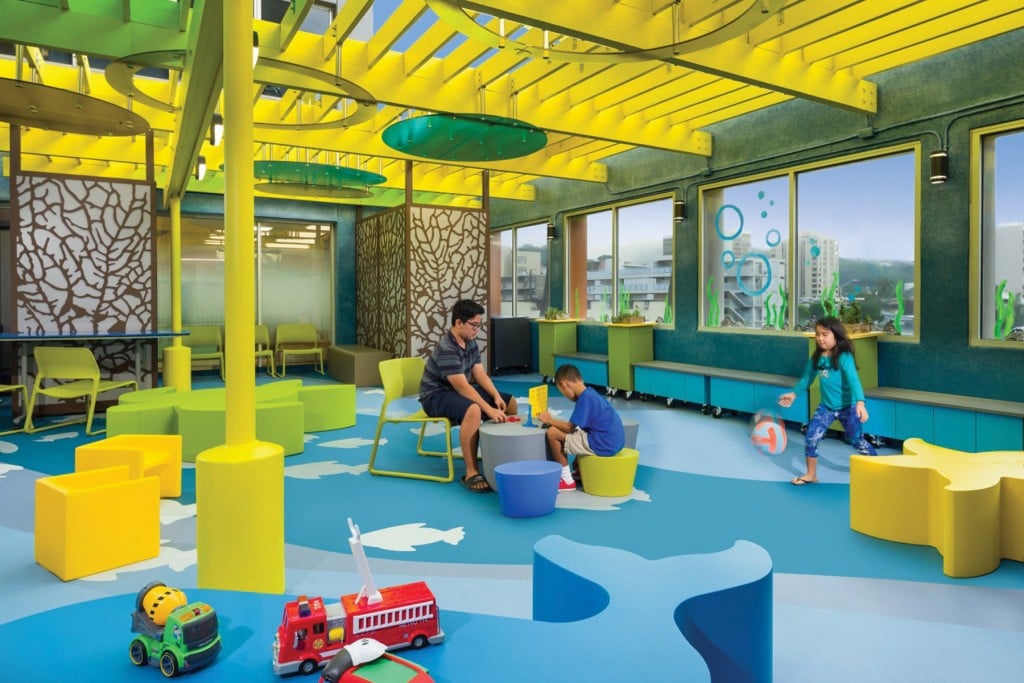 Honoring commercial interior design excellence in Hawaiʻi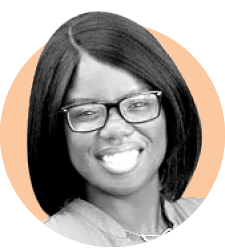 Aloha!
On behalf of the International Interior Design Association (IIDA) Hawaii Pacific Chapter, I'd like to thank you for taking this moment to celebrate our inaugural Ho'ohuli Awards with us. We have dreamed of this celebration of local commercial interior design since our beginnings back in 2005, and it's been rewarding to see our vision come to life.
Ho'ohuli is a word that has deep meaning for our interior design community. In the Hawaiian language, ho'ohuli refers to the idea of change. This is, at heart, what excellent interior design achieves – the transformation of interior environments, and in turn, the transformation of the users who experience and are inspired by them. Interior design goes beyond the physical and often affects the unseen – functionality, health and wellbeing. Interior designers have an affective and effective impact on the world.
As a chapter, we look forward to our continued growth. We have exciting and re-imagined opportunities for our members, including advocacy events, membership appreciation events and professional development opportunities as we continue our journey. I encourage all of you to keep in touch. Please check out our website, www.iida-hi.org or our Instagram page @iidahawaiipacific to stay informed. We look forward to seeing you at our next event.
Thank you to all our volunteers, members, industry partners and sponsors. We truly would not be in this moment without your generosity, time and hard work. IIDA continues to fill my cup, both personally and professionally, and I look forward to getting each of you connected in a way that fills yours.
Mahalo nui loa,
Lakiesha Nicole Stanley,
IIDA Hawaii Pacific Chapter President
Meet the Jurors
MODERATOR:

Cheryl S. Durst
HON. FIIDA, LEED AP, International Interior Design Association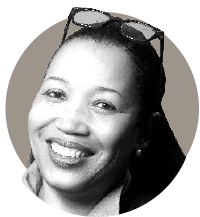 An exceptional communicator and leader, Cheryl has spurred progress, driven change, and encouraged the expansion of the Interior Design industry. As the Executive Vice President and CEO of IIDA, she is committed to achieving broad recognition for the value of design and its significant role in society through both functionality and engagement in everyday work spaces and the built environment.
Cheryl oversees the strategic direction of IIDA, curates and publishes Perspective, the Association's thought-leadership journal, leads the Association's International Board of Directors, and manages the IIDA professional staff, headquartered in Chicago. She has been referred to by Interior Design magazine as "an ambassador for innovation and expansion, and a visionary strategist." Citing her leadership in the industry, Cheryl was inducted into the prestigious Interior Design Hall of Fame in 2016.
Juror:

Kelly K. Bauer
NCIDQ, FIIDA,White Baux Studio, LLC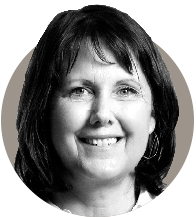 Kelly is an active participant and Fellow with the International Interior Design Association. She supports and participates in several organizations that advocate for design excellence, well-being and the design for high standards in workplace performance, comfort and value. Kelly has designed public and academic libraries, higher education, government offices and commercial office spaces for over 30 years and was one of the founding partners of Richard + Bauer, LLC. In 2018, Kelly sold her interest in Richard + Bauer to start a new firm called White Baux Studio, LLC, an interior design firm.
Juror:

Dina A. Griffin
FAIA, NOMA, IIDA, Interactive Design Architects (IDEA)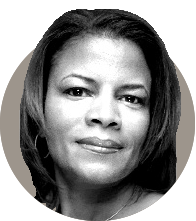 Dina became president of IDEA in 1999. Her belief that change is inspired through leadership has motivated her active involvement both within and outside the profession. In addition to past leadership with the National Organization of Minority Architects and the AIA, she currently serves on the Illinois Architect Licensing Board as Chair, treasurer for Region 4 of NCARB, IIDA, the Leadership Advisory Committee of the Art Institute of Chicago, the Chicago Central Area Committee, and the Advisory Board for Contract Magazine. In 2018, Dina was the recipient of the IIDA Star Award, a Women in Design Honoree, and was elevated to the College of Fellows of the American Institute of Architects in recognition of her service to the profession, and to society through her dedicated outreach to minority architecture students and emerging professionals.
Juror:

Nita Posada
IIDA, LEED AP BD+C, Skylab Architecture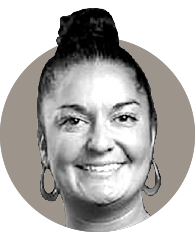 Nita's career has been broadly focused, including programming, planning, management and design for academic, workplace, hospitality, healthcare, civic, and athletics projects. As Director of Interior Design for Skylab, Nita has had the pleasure of extending her work internationally to clients in South America and Europe. She has a Bachelor of Interior Architecture from the University of Oregon and is heavily involved in her community. Nita is a Past President of the Oregon Chapter of IIDA.
Live Award
Park Lane Ala Moana

FIRM /

Philpotts Interiors
CLIENT /

AMX Partners LLC


LOCATION /

Honolulu, HI
Moʻolelo Award
Hale Mahana Apartments
FIRM /

WCIT Architechture


CLIENT /

Greystar, Laconia Development LLC


LOCATION /

Honolulu, HI
Play Award
Waikiki Club Lounge by Lea Lea
FIRM /

Wander X Wonder


CLIENT /

Hawaii H.I.S. Corporation


LOCATION /

Honolulu, HI
People's Choice Award
ANA Lounge at HNL
FIRM /

KYA Inc.


CLIENT /

All Nippon Airways


LOCATION /

Honolulu, HI
Learn Award
Kamehameha Schools Kekuʻiapoiwa Learning Center Renovation


FIRM /

AHL


CLIENT /

Kamehameha Schools


LOCATION /

Keaʻau, HI
Against All Odds Award
Kapiʻolani Medical Center for Women & Children Outdoor Playroom Renovation


FIRM /

Lionakis


CLIENT /

Hawaii Pacific Health


LOCATION /

Honolulu, HI
Work Award
King's Hawaiian Corporate Offices
FIRM / 


Philpotts Interiors


CLIENT /

King's Hawaiian



LOCATION /

Gardena, CA
Heal Award
Straub Medical Center
Kapolei Clinic & Urgent Care
FIRM /

AHL


CLIENT /

Hawaii Pacific Health


LOCATION /

Kapolei, HI
Hoʻohuli Award
Renew – Conscious Hospitality
FIRM /

The Vanguard Theory


CLIENT /

OLS Hotels & Resort


LOCATION /

Honolulu, HI
The design behind Renew was driven by a goal to create a hotel that was mindful of its footprint and relationship with its host culture. Going beyond materiality, the interior was designed with sustainability and philanthropy in mind, and curated for the conscious consumer who wants to create a positive impact here in Hawai'i. Judges praised the project's successful execution of a bold and graphically alive interior on a limited budget and ambitious schedule. By minimizing material waste and providing opportunities for guests to support local purveyors, the design helped to balance hotel development and tourism with philanthropy.
Dine Award
Maui Brewing Co. Kihei
FIRM /

WCIT
Architecture
CLIENT /

Maui Brewing Company
LOCATION /
Kīhei, HI
Maker Award
A-Frames
FIRM /

Strawn + Sierralta


CLIENT /

University of Hawaiʻi at Mānoa School of
Architecture
LOCATION /

Honolulu, HI
Serve Award
Hoʻokupu Center


FIRM /

G70


CLIENT /

Kupu Hawaii


LOCATION /

Honolulu, HI
Impact Award
Keauhou Lane
FIRM /

MCYIA Interior Architecture and Design


CLIENT /

Gerding Edlen


LOCATION /

Honolulu, HI
Legacy Award
Karen Muraoka

FIRM /

Karen Muraoka Interior Design LLC
Emerging Professional Award
Lakiesha Stanley

FIRM /

G70
Student Scholastic Award
Jacqueline Harbin

SCHOOL /

Chaminade University of Honolulu
Hoʻohuli Awards Planning Committee