Nonprofit Improves Native Hawaiian Education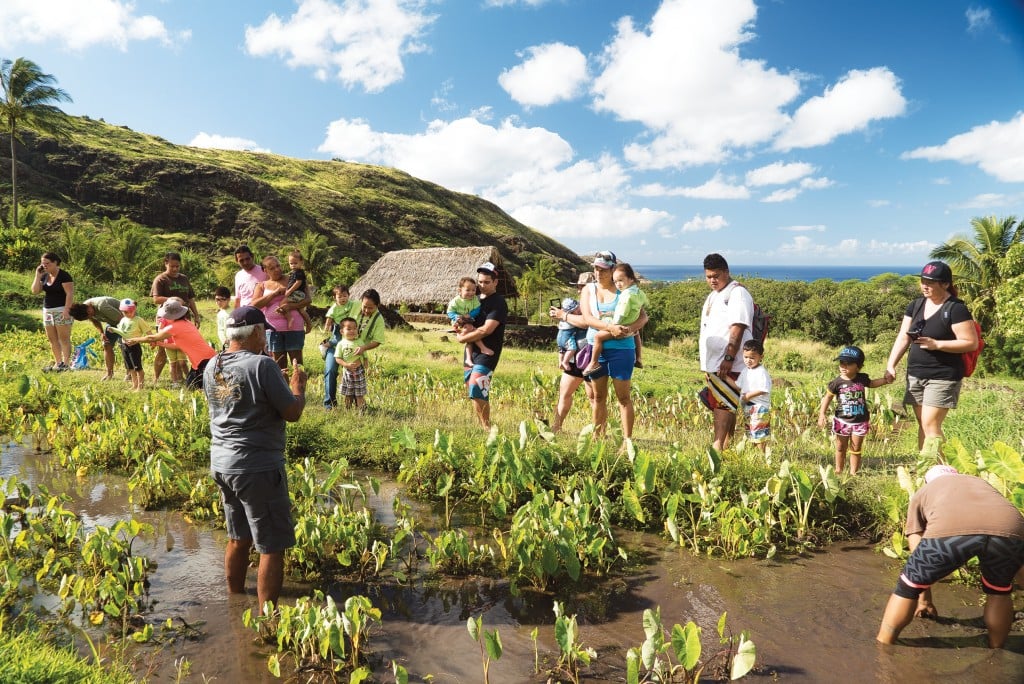 InPeace was founded in 1994,
long enough ago to have seen lasting results from its early childhood program.
"Our Keiki Steps preschool will be in operation for 20 years next year," says Maile Keliipio-Acoba, CEO of the nonprofit that started on the Waianae Coast. "It started with a group of moms under a tree, teaching their children who were too young to go to school. We've now had three graduating classes; in the first class, 100 percent graduated from high school, and they all went on to college.
"Our early childhood education component is the biggest part of our organization. We also hold programs on the Big Island, Kauai and Molokai, and occasionally on Maui."
InPeace also conducts a teacher-retention program, community financial coaching workshops and business development programs.
"In our culture-based Kupu Ola (life growth) project held in an outdoor classroom, we taught 25 special-education students who had behavioral issues at Waianae Intermediate School," Keliipio-Acoba recalls. "It was very challenging, but at the end of the year those kids stood up before a group of parents and they were reciting their genealogy, retelling stories of the Waianae Coast and leading activities on how to care for native plants. I was so proud of them."
The Institute for Native Pacific Education and Culture was founded in 1994 by three educators at Kamehameha Schools.
"At the time, Kamehameha had done away with some of their community programs," explains Keliipio-Acoba. "The three got together to see what could be done to improve the quality of education of Native Hawaiian students in outlying areas.
"Our organization is based on community. We not only operate our programs for the community, but we also operate our programs through the community. About 80 percent of our staff have been participants or parents."
They are also extremely committed and passionate employees, capable of becoming community leaders and teachers, says Keliipio-Acoba. Many of the 86 full- and part-time workers and 54 seasonal workers have been with the nonprofit for over 20 years.
"We encourage our staff to also engage in professional development opportunities across the country and even internationally," Keliipio-Acoba says. "They're groomed to become more professional and to speak more eloquently about the work that they do."    
She got her B.A. in Hawaiian studies and master's in public administration from UH Manoa, and has more than 30 years' experience in social services. She became VP of programs at InPeace in 2013, then CEO in 2017.
The nonprofit's annual budget is about $4.8 million, with about 75 percent coming from government. "We're trying to strengthen our individual donor program, so we can become more sustainable," Keliipio-Acoba says. "I don't foresee an immediate drop in funding, but I am concerned about the new federal administration."
Yet she is optimistic. "We're studying the feasibility of building a mobile science center examining cultural practices that we can bring to kids in rural areas and on the Neighbor Islands, so they can know that our kupuna practiced science, and they were good at it."