Innovation: Electronic Shark Defense System repels sharks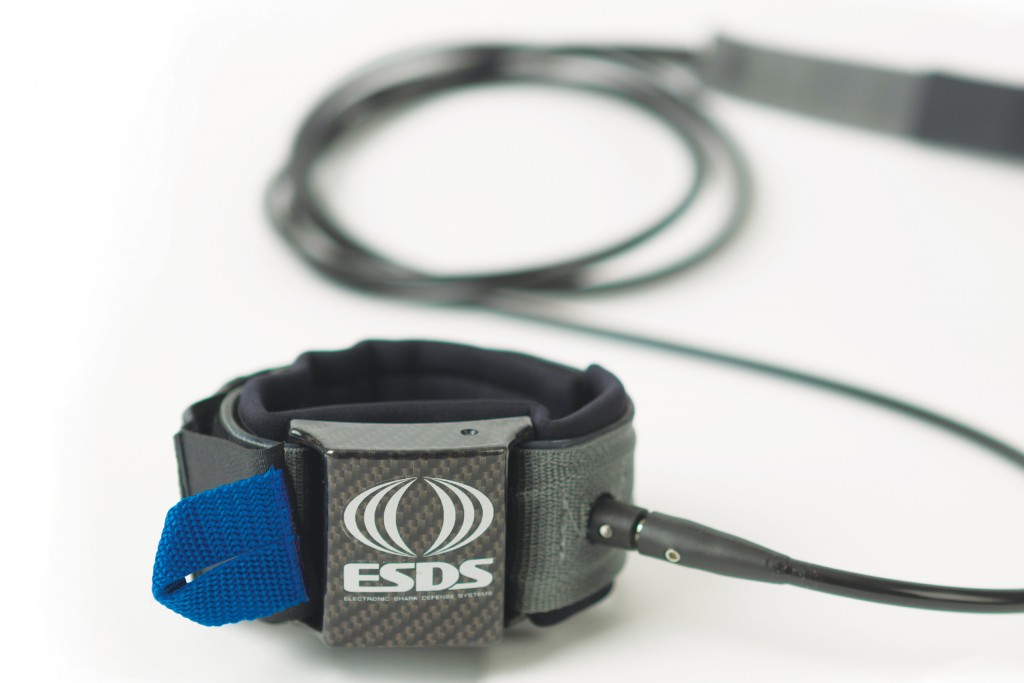 Creator:  Wilson Vinano Jr., avid surfer and owner of Z to A Innovations, has been inventing things for years and wanted to make the ocean safer for people. With the help of two local engineering and development companies, Vinano says, he was able to create a small, affordable shark defense device.
Product: The Electronic Shark Defense System emits electrical pulses designed to keep sharks away. A video on the ESDS website shows sharks swimming away when they come close to the device. It is compact, smaller than a deck of cards, with a strap that attaches it to an arm or leg. ESDS turns on and off automatically when coming in and out of contact with water,
and runs on a rechargeable battery that lasts up to nine hours.
Market: Collin Kobayashi, owner and engineer at 3D Innovations Inc., the company that designed its case, says ESDS's size and cost make it more attractive to users than other shark-repellent devices. It is sold in local surf and dive shops, as well as online, and Vinano says orders are coming from as far away as South Africa.
Expert View: Although he hasn't tested the device, Tim Tricas, a UH-Manoa professor of zoology who specializes in the electro-sense of sharks and rays, says, "From the video I've seen online, it appears to be an interesting and, under some conditions, effective device. It's very compact and what the video shows is consistent with how small sharks react to an aversive stimulant."
Know about a great innovation?
Send your idea to feedback@hawaiibusiness.com and type "Innovation" in the subject line.