Innovation: Take the Monkey Business out of Social Media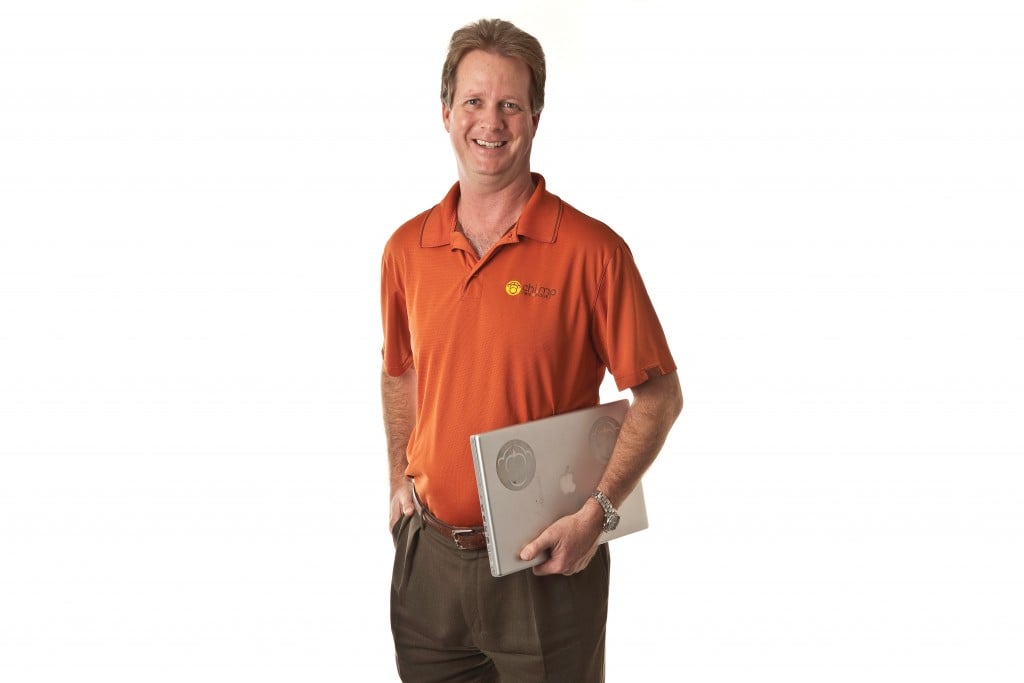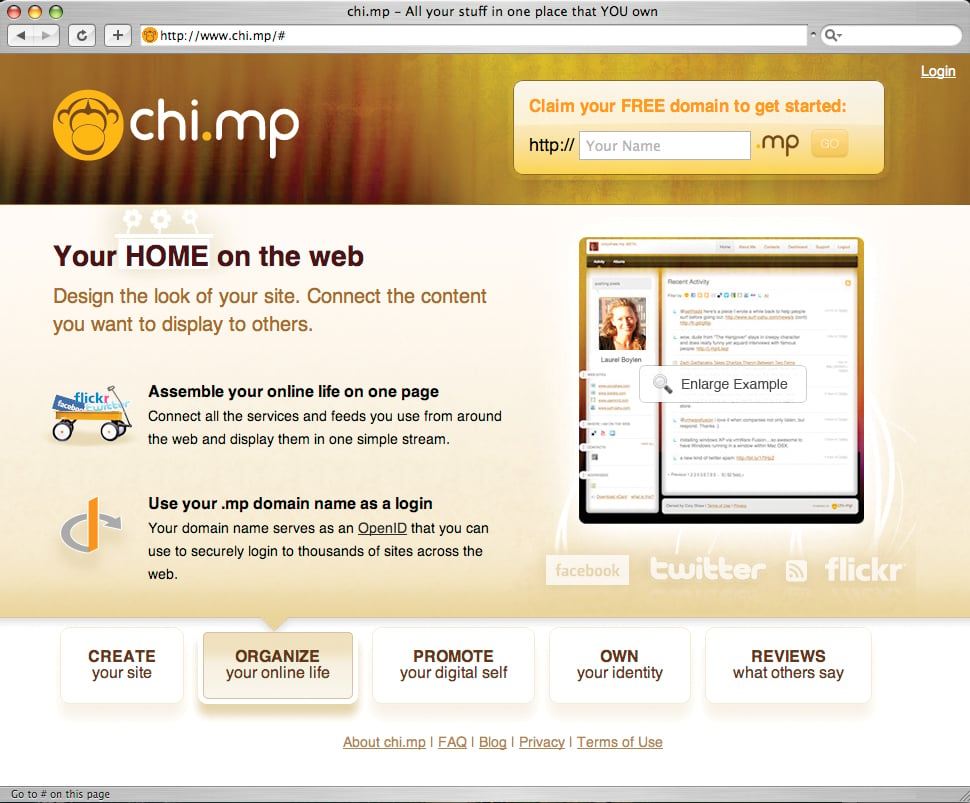 SDC Hawaii wants to make it easier to organize and manage your social media life with a new Web site called chi.mp. It created the software for its client Saipan DataCom, which manages the .mp domain of the Northern Mariana Islands. Users collect, connect and promote all the elements of their digital life — think Facebook, MySpace, Twitter and Flickr — in one place. "You're in control of the content, design and privacy and we host the site for you — all for free, no strings attached," says Mike Curtis, the software company's COO.
The Name
Pronounced "chimp," chi.mp stands for Content Hub and Identity Management Platform.
How It Works
Sign up for a free .mp domain name, then connect all your services and feeds and display them in one stream on your chi.mp site. Users can import contacts, tweets and photos, then promote their site by pushing updates to Twitter and Facebook. Users also manage who sees what, which means your boss won't view the embarrassing pictures from your 30th birthday party unless you want him to.
Target market "It's not designed to compete with Facebook or Twitter," Curtis says. "It's designed for people who use those sites and want to pull it all together." According to Curtis, no other company offers all the features that chi.mp does. He also says chi.mp, which started last year, already has about 100,000 owners worldwide.
What Others Are Saying
Fast Company says chi.mp is "a powerful tool to prevent you from getting social networking burnout," while The New York Times gives it a nod for being "a very impressive service overall, and clearly designed to be completely user-oriented."
Looking Ahead
SDC hopes to develop software for a media-publishing platform that will allow search-driven advertising — Google's claim to fame and fortune — to generate positive cash flow. "Search engines treat and recognize .mp sites as domestic U.S. domains — just like a .com or a .net — so we think we're onto something," Curtis says.