Inside Hawaii's Wage Gap Between Men and Women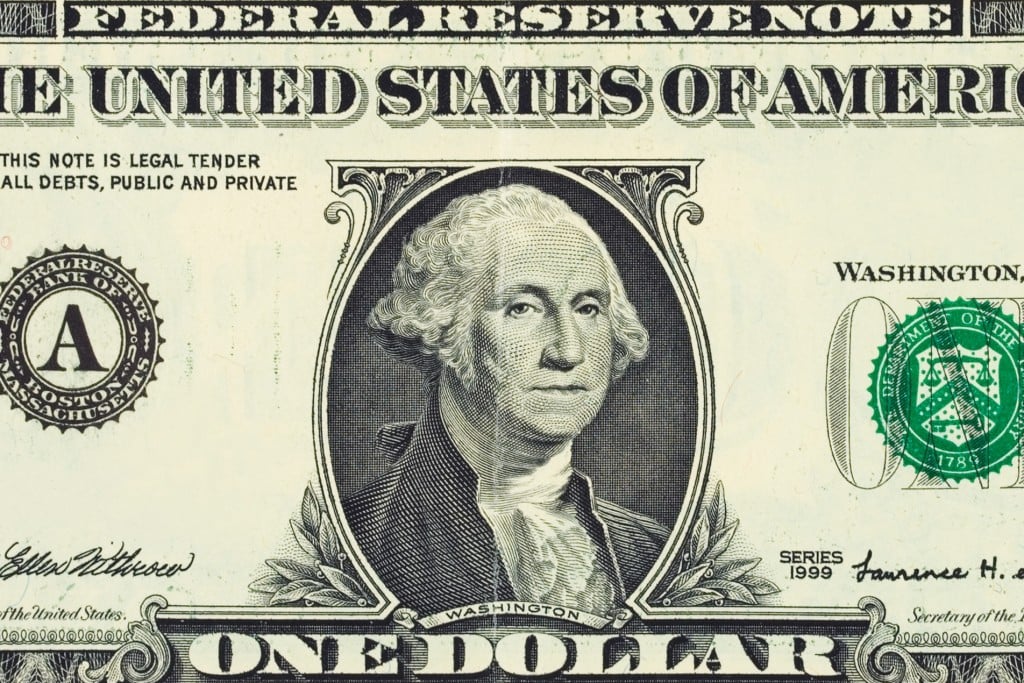 Payday is always a great day. It means more money in your wallet or bank account.
But imagine if your pay stub had an asterisk and tiny print that was hardly readable: *Each dollar worth only 82 cents.
That's what Hawaii's full-time working women face, according to an annual report by the American Association of University Women. The AAUW says that nationwide in 2011, women working full time were paid an average of 77 cents compared with a dollar for their male counterparts who work full time.
Hawaii's women fare better than the national average: 82 cents. That puts the state 11th out of the 50 states and the District of Columbia. Washington, D.C., ranks No. 1, with women earning 90 cents to the male dollar. In last place is Wyoming, where women collect only 67 cents.
The gap everywhere is smaller than it was 50 years ago when President John F. Kennedy signed into law the Equal Pay Act of 1963. But, over the years, the law "has been weakened by loopholes, inadequate remedies and adverse court rulings, resulting in protection that is far less effective than Congress originally intended," according to a national report by the American Civil Liberties Union.
"I'm not sure what we can do to educate employers that are being discriminatory," says Cathy Betts, executive director of the Hawaii State Commission on the Status of Women. "The U.S Department of Labor conducts outreach and education with employers, but the employers need to be willing to be educated. For employers that are discriminatory, sometimes it's overt, sometimes it's covert, and sometimes it's totally unconscious. Laws need to be passed to give women a remedy."
The pay gap persists even though women have outnumbered men in American college enrollment since the late 1970s.
Women now earn the majority of doctorates and master's degrees nationwide and outnumber men in many professional schools. At UH's law school, fall 2012 enrollment was 57 percent female. At the medical school, fall 2012 enrollment was 62 percent female and, overall, UH enrollment for 2012-2013 was 54 percent female.
The pay gap exists at every age level and within every industry, according to the federal Bureau of Labor Statistics.
Interestingly, in the male-dominated construction industry, women fare the best: 92 cents for every male dollar. The biggest pay gap is in the financial services industry, where the average woman gets 70.5 cents compared with the average man.
Diplomas don't bridge the gap either: No matter what level of education, the average woman makes substantially less than the average man with the same education.
"Sometimes it feels a little hopeless as far as pinpointing what it will take to alleviate the disparity," says Betts. "Educating women to ask for raises will take care of this millennial group of educated women with college degrees, but it's not going to take care of the fast-food workers, the janitors and bus drivers. That's where policy needs to come in."
Betts adds that family-friendly work policies offering workplace flexibility may not solve the wage gap, but they could make a difference in changing social norms and stereotypes about women at work.
"In reality, women make up nearly half of the labor force and workplace flexibility recognizes the reality that most families must work as well as provide care to others. Workplace flexibility makes it OK for family members – both mothers and fathers — to do both without affecting their careers or pay," says Betts.
Coralie Chun Matayoshi, CEO of the American Red Cross, Hawaii State Chapter, has been on her self-described "soapbox" on the issue of pay equity her entire professional life.
Matayoshi thinks that, despite education and policy, Hawaii will never close the pay gap completely until societal expectations about the role of women changes. Both genders need to take responsibility for that, she says.
"What needs to change is not only how men view women, but how women view themselves. The younger generation is more inclined to seek personal and family balance by avoiding long hours and accepting less pay. Women are increasingly valued for their emotional intelligence and ability to manage, balance and multitask. But women cannot and should not be expected to do it all, both at work and at home," says Matayoshi.
"The more balance that exists in household chores and childcare at home, the more women can be free to climb the ladder of success at work. When husbands fail to bear equal weight at home, exhaustion and guilt keep women from traveling or rainmaking after hours in order to work the 'second shift' at home."
The attorney and former executive director of the Hawaii State Bar Association said the HSBA commissioned a survey in 1991 on pay equity in the Hawaii legal profession. The study, conducted by SMS Research, found the average income of Hawaii women attorneys was only 58 percent of Hawaii male attorneys. Since then, the wage gap has narrowed but not closed.
Betts says a 2012 AAUW study determined that the pay gap starts immediately after college graduation when women are offered less than men with the same degree in the same field, in the same situation, at the "get-go."
Betts says a combination of education and policy change needs to take place and, as history has proven, there is no quick, guaranteed fix.
AAUW's Start Smart Salary Negotiation workshops give graduating college women the knowledge and skills needed to negotiate salary and benefits. The AAUW Honolulu branch holds Start Smart workshops four to six times a year at UH-Manoa. At the time this issue went to press, dates were not yet finalized for the fall workshops. Updated information can be found at honolulu-hi.aauw.net.
If women graduating from college struggle for pay equity, so have college faculty, though there seem to be recent changes on that front. A pay equity study conducted in 1993 by University of Hawaii professors Kiyoshi Ikeda and Linda Johnsrud found that UH female faculty members made about $1,700 less annually than their male counterparts. A 2008 follow up that analyzed both gender and ethnicity found more favorable results. The second study, launched by the UH President's Office and the faculty union, which is called the University of Hawaii Professional Assembly, found no gender disparities in faculty salary at UH-Manoa, when college, tenure status, education, job classification, date hired, years of experience at UH and current rank and ethnicity were factored in. However, the study found an average pay gap of 13.4 percent at UH Hilo and UH West Oahu among non-instructional faculty.
A summary of the report suggested that much had changed in 15 years. "These results are in stark contrast to a similar study conducted in 1993 in which female faculty were found to be substantially underpaid. This new result might suggest that the problem of pay disparity has improved substantially since the last study," the summary said.
However, not all employees are in a position to advocate in the manner that the unionized UH faculty can.
Betts and many other people think the best hope for pay equity will come from new laws. President Obama has been a staunch advocate of equal pay for women and the first bill that he signed into law was the Lilly Ledbetter Fair Pay Act. The act followed on the heels of Ledbetter v. Goodyear Tire and Rubber Co., a case that Ledbetter lost in the U.S. Supreme Court because her pay discrimination had started many decades earlier, and so was beyond the statute of limitations. The Ledbetter Act changed the legal rules so that the time limit to bring a pay discrimination case was renewed with every discriminatory paycheck received.
In his second inaugural address in January, Obama confirmed his commitment to wage equality by encouraging Congress to pass this year the Paycheck Fairness Act, which came within two votes of passage in 2009. The act would give employees the legal tools to challenge the pay gap and would close some of the loopholes that have made the Equal Pay Act less effective over time.
The act has been referred to the Senate Committee on Health, Education, Labor & Pensions, to consider before passing it on to the full Senate, but the website GovTrack.us, which tracks congressional bills, says it has only a 10 percent chance of moving past committee and a 1 percent chance of being enacted.
Change is slow moving and some women might feel hopeless, but Matayoshi remains optimistic. She cites a 2010 market research survey by New York-based Reach Advisors, which found that in 147 of 150 of the largest U.S. cities, young single women earned a median income 8 percent more than their male counterparts.
Although the women polled were unmarried, childless and under 30 years of age, Matayoshi says, the survey results are hopeful.
"I have to wonder if this is the start of the revolution required to prompt culture change and expectations. The test will be whether women sustain these gains," she says. "I wonder if the same young women will continue to earn more than their male peers throughout their careers, when and if their advantage will taper off, and what happens when the babies come?"
---
Pay Equity by Age
The earnings difference between women and men varies with age, with younger women more closely approaching pay equity than older women.
(Chart shows 2011 median weekly earnings for full-time wage and salary workers.)
---
The High Price of Motherhood
How does America's pay gap compare with some other developed countries? Chart shows the gender pay gap for women aged 25 to 44 with and without children compared with all men from the same age group.