Interactive Software for Better Learning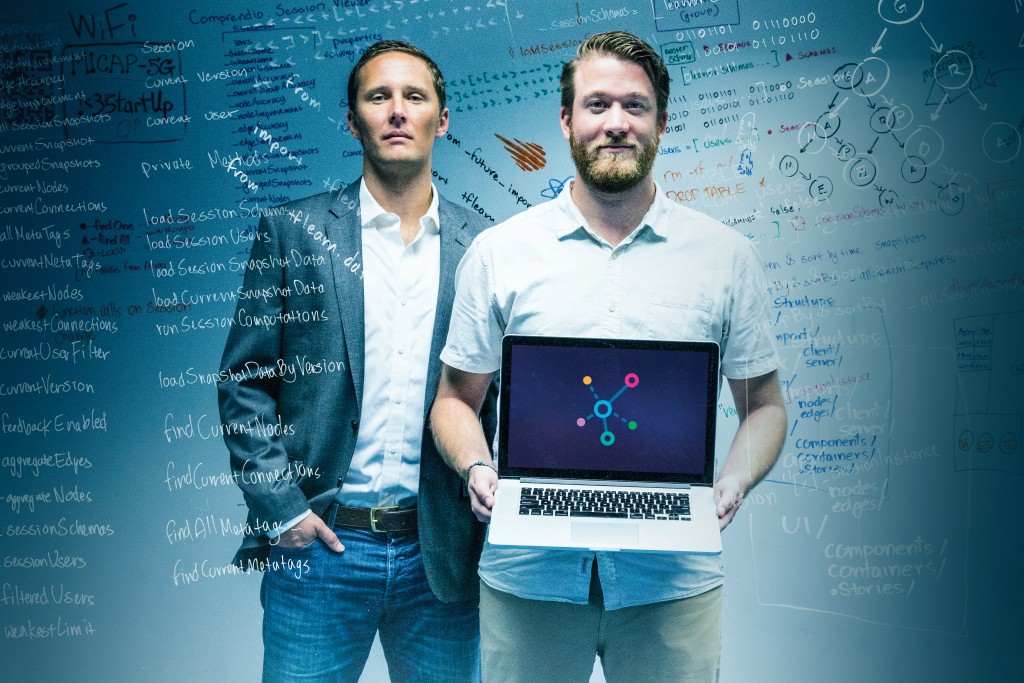 ORIGINS: The instruction methods used by Dan Nash, 28, and Sean Hookano-Briel, 33, to teach math at Waipahu High School drew attention from other teachers. A consulting firm they launched in 2012 created professional-development programs for educators and led to their education-technology software startup called Comprendio.
HOW: "One of the biggest challenges in education is you don't always know students' prior knowledge and past experiences," says Nash. "Comprendio is a two-way feedback system. The teacher gets feedback on what's effective and where knowledge gaps are, and the student gets feedback on what they're understanding."
The web-based app "takes the linear format of a textbook and organizes thinking into a concept map," says Nash. "You're getting learners to type in their thinking so they can receive feedback on it." Text analysis helps students monitor progress by the number of keywords they've correctly listed in question responses and teachers can monitor the progress of the whole classroom and individual students in real time.
MARKET: Teachers in more than 30 Hawaii schools already use early versions. Molokai High School principal Stan Hao says the tech platform helps foster classroom engagement and is especially helpful for visual learners.
"Prior knowledge theory says that, when we learn, we connect new learning to what we already have in our brains. This is what Comprendio does for us," says Hao. "For local students that is a missing link, because many feel they may not have anything to contribute. By using Comprendio, they see they actually already have experiences that can be tied to new learning."
Comprendio relies on experts to input content and questions, so it can support teaching in almost any discipline; one Fortune 500 company is beta testing Comprendio for employee project-management training and two others are in negotiations to obtain it, says Nash.
LAUNCH: Comprendio's paid subscription service is scheduled to launch this summer. Price for teachers: $15 a month or $150 a year. Price for companies: $100 a month or $1,000 a year plus other fees.