iPhone App Lessons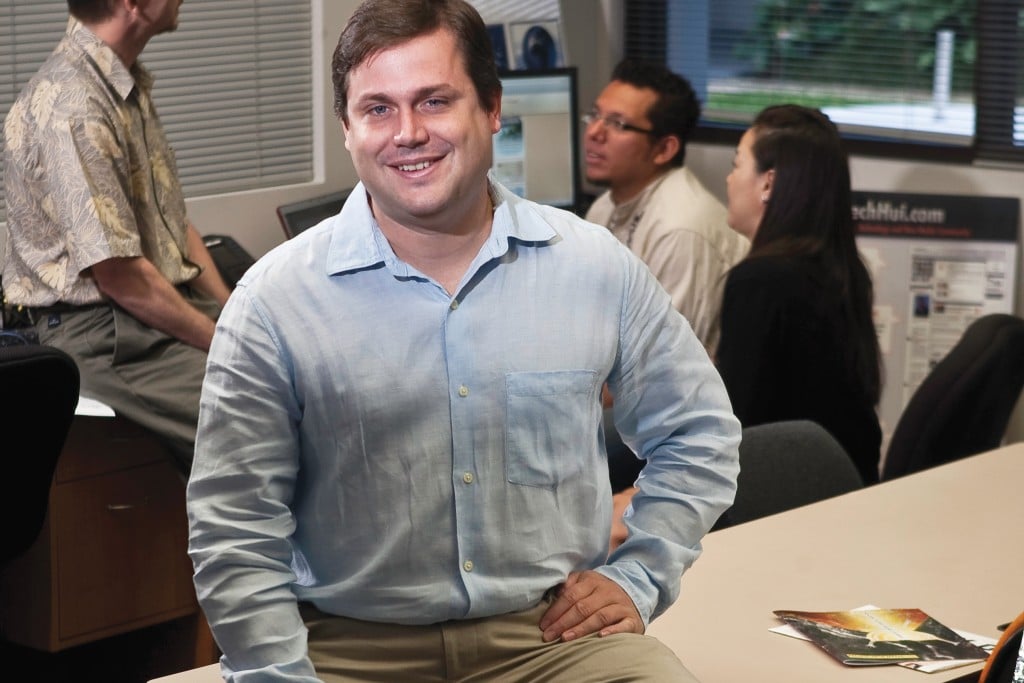 After working in Russia, Japan, England, Argentina and the U.S., Daniel Leuck fulfilled his childhood prophecy by choosing the Islands to start Ikayzo Inc., an IT company that specializes in enterprise software development, offshore outsourcing and iPhone applications.
HB: What's a major trend in iPhone apps?
Increasingly, there are a lot of location-based iPhone apps that make use of GPS and that's obviously of interest in tourism. "Show me the best beaches that are close to me." The apps might give tourists historical or other information about Island places as they visit them. Apps make it possible to take pictures, upload them and have them automatically associated with the location where they were taken. We get a lot of inquiries in this area. Akamai local companies can do location-based advertising to draw people into their restaurants or tour operations.
We are working with Neighbor Island hotels, for example, on contests in which people can automatically upload a photo for the contest, and those people who take the best photos get a free vacation.
HB: What is the process of developing iPhone apps?
You start by finding out what the customer is trying to accomplish with the application. If it's a new company centered around the iPhone apps, we work on the corporate identity and the brand-identity application itself – what it is going to look like? Then we storyboard what the app is going to look like, which looks a lot like a storyboard for a film. Then we figure out how much it is going to cost to build. Once the customer OKs that, we go into development, then a (quality-assurance) phase, and then we release the app.
HB: What's your business philosophy?
Anywhere in the U.S., but especially in Hawaii, you can't really compete on price. You have to compete on quality. There are a lot of firms that will slap things together and compete with each other on price, but generally you get what you pay for. So our philosophy has always been hire the best people who are available and try to create value.