Is Your Job In Danger?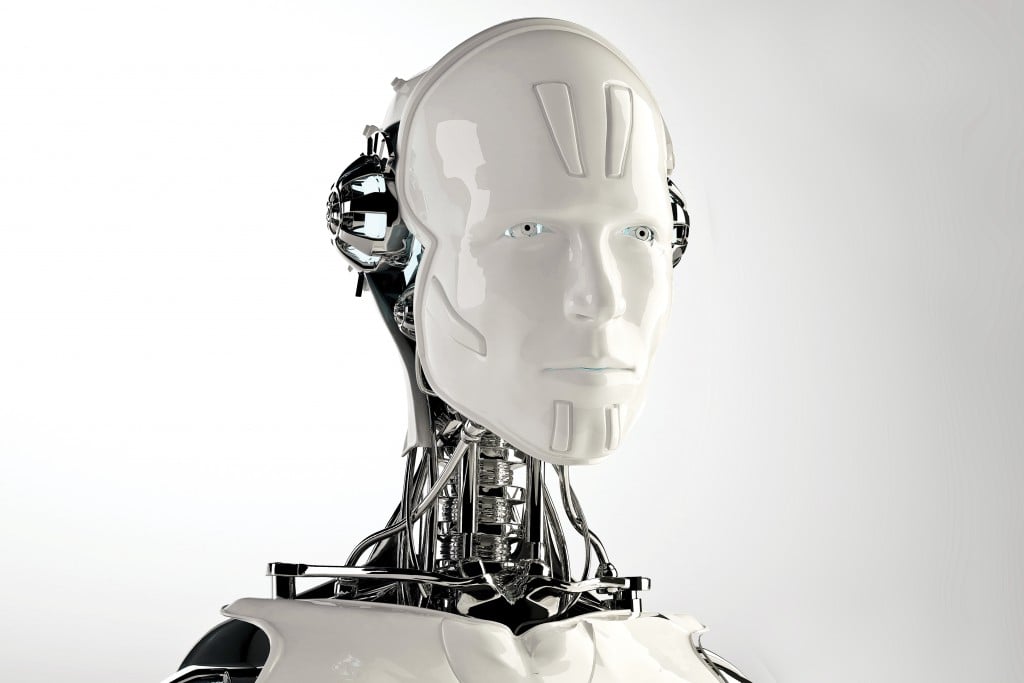 A reliable cell phone signal is still hard to find in the sleepy town of Kaunakakai, but the robots have arrived.
Kim Svetin's family owns Molokai Drugs, the island's only drugstore. Behind the counter, it's Svetin's Uncle Jon, her sister Kelly – and the Parata Max, a pharmacy robot that fills prescriptions for the top 150 drugs, doing the work of about one and a half people. Though its work is always checked by humans, the Max doesn't make mistakes ("We needed to be 100 percent perfect; that's why we have it," says Svetin), and it doesn't require benefits or call in sick. Svetin says the Max has allowed their two pharmacists to have "more time to spend with our patients. It's to make sure people are taking their medicine the right way, at the right time."
---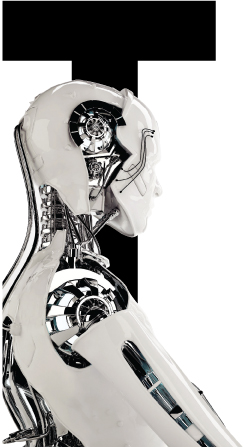 THE MAX IS THEIR THIRD ROBOT in eight years. One of these days, Molokai Drugs might even invest in the Parata PASS, a robot that bundles all of a patient's vitamins and prescriptions into time-labeled packets for ease of use: six pills in the morning, four at lunchtime, 10 in the evening. Machines like the PASS provide a new service, potentially enhance patient outcomes and incentivize customers to purchase all their pills from a single pharmacy.
That sounds like a happy arrangement. But it's the sunny side of a revolution shaking up white-collar employment. Once a machine can do something better, more efficiently and more cheaply than a human, the person is no longer required. And the list of those functions is growing. Technology is also changing customer behavior, disrupting industries and shifting employment. Once, the specter of what economist John Maynard Keynes called "technological unemployment" was mostly confined to blue-collar work. Now, its newest iteration is coming to a business district near you. Your job may be next.
RETHINKING CONVENTIONAL WISDOM
Technological unemployment is nothing new. In the 1800s, an explosion of mechanization launched the Industrial and Agricultural Revolutions. Protesters, called Luddites, destroyed the machines they felt were taking their jobs.
The Luddites later became a bit of a joke. Economists noted that their fears of technological unemployment never came to pass, as advances freed up leisure time and led to the creation of new markets and new demand. That's still the prevailing wisdom: Technology increases efficiency and capacity, which grows the pie.
There's another revolution going on today, and its smart, mobile avatar is likely within reach as you read this. Call it the Information Revolution, the Software Revolution or the Digital Revolution: economist and former U.S. Treasury Secretary Lawrence Summers thinks this one might be different.
Speaking in Feburary 2015 on a Brookings Institute panel on "The Future of Work," Summers told a story: "When I was an undergraduate at MIT, in the 1960s, there was a whole round of concern about, 'Will automation displace all the employment?' What I was taught, as an undergraduate, was that basically the people who thought it would (displace employment) were a bunch of idiot Luddites. Obviously, there would be enough demand. It would work itself out. If people got more productive at making more, they would spend more, maybe we needed some transition assistance, but it would all be okay."
Summers said he believed that line of thinking, and repeated it, for many years. Then it occurred to him that "when I was being taught that, about 6 percent of the men in the United States between the age of 25 and 54 were not working. Today, 16 percent of the men in the United States between the age of 25 and 54 are not working." He concluded: "Something very serious has happened with respect to the general availability of quality jobs in our society" – and he thought the revolution in technology was a prime cause.
In a Wall Street Journal article, Summers listed some of the jobs that will be gone in the near future: "A generation from now, taxis will not have drivers … routine news stories will be written by bots; counseling will be delivered by expert systems; financial analysis will be done by software; single teachers will reach hundreds of thousands of students, and software will provide them with homework assignments customized to their strengths and weaknesses; and on and on."
Some are calling it the Second Machine Age. This time, the machines are not only in the factories and in the fields, but on your desk and in your pocket.
PORTRAIT OF DISRUPTION
How does the story of a disrupted industry play out? One profession that's pretty far along the transformation timeline is journalism. A generation ago, print journalism operated on an advertising-led business model that was more than a century old – and rolling in profit. "Money was absolutely no object whatsoever," says Rick Hornik, Daniel K. Inouye visiting scholar at UH-Manoa and former news service director of Time, Inc. "Every company was making 30 percent (profit margins)."
Then the bubble burst, with new technology as the pin. First came cable news and then online news, which could provide continuous updates. Readership fragmented.
"When younger people stopped reading newspapers," says Laurie Carlson, founder and publisher of the alternative paper Honolulu Weekly, "it affected our ability to deliver to our advertisers." Advertisers looked elsewhere to reach their markets: According to the Pew Research Center, newspaper ad revenue (print and digital together) topped out in 2005 at nearly $5 billion before sliding to $2 billion in 2013.
"OUR PROJECT MANAGERS ARE TEACHING EACH OTHER HOW TO GROW, SO THAT AS AN INDUSTRY WE DON'T BECOME OBSOLETE."

—Jamie Champagne
Senior enterprise business analyst and project manager, Hawaiian Telcom
Another important revenue stream for newspapers was their lucrative classified sections, which their then-major competitors, radio and TV, couldn't replicate. But then came Craigslist, the online bulletin board that did what the local classifieds did, only more agilely, more efficiently – and for free. Craigslist started its Honolulu website in 2004. "How do you compete with free?" asks Hornik. "Forty percent of newspaper ad revenue was classifieds. They've been vaporized."
Bleeding revenue and profit, Honolulu's two major newspapers merged in 2010, becoming the Honolulu Star-Advertiser. Time magazine's major competitor, Newsweek, retired its print edition on the last day of 2012, going entirely digital. Honolulu Weekly ceased publication in mid-2013. In 2004, the U.S. Bureau of Labor and Statistics reported 370 reporters and correspondents in Hawaii. In 2013, there were 180 – fewer than half.
The wave of change for this profession is not over. Automation has also arrived on journalism's doorstep. Today, companies like Narrative Science are quietly supplying major news venues, like Forbes, with publishable reports, identified as newsworthy by algorithm and written with software. Basic stories about earthquakes, sports games, earnings reports and more are being written by computers that collect the data and use them in simple sentences. It's sometimes hard to distinguish between stories written by a person and a computer.
What does Hornik think of it? "In the long run, all of this is great," he says. "It was way too fat and happy." He adds that industry disruption creates opportunities for the right kind of person. "When I joined Time magazine (as a correspondent) in 1978, there were probably 50 or 60 people between me and the top. I eventually got to one of the top three jobs. But now you can get to one of the top three jobs in a couple of years; everything's been totally flattened."
Want to surf the tech wave instead of being wiped out by it? Here are some of the biggest tech trends affecting professional life.
ENHANCING PEOPLE OR REPLACING THEM?
Automation, in which technology takes over tasks that humans used to do, is the most straightforward of these trends. It can blast your productivity through the roof, or it can snuff out your job altogether. Which side of the line you're on depends largely on how much of your job consists of routine, automatable tasks – and nearly every job has a lot of routine built into it.
Industries that are complex, people- centric and change-oriented, like consulting, are considered less vulnerable, yet even consulting contains routine work. Terry Allen, an associate with consultancy firm Booz Allen Hamilton, estimates that consultants who use the legacy spreadsheet program Excel spend about half their time analyzing the data and half their time preparing presentation visuals, so clients can grasp the results of weeks' or months' worth of work in a minute or two. For the last few months, however, Allen has been using Tableau, a software tool that specializes in spinning data into elegant visuals quickly. Now, he says, it's more like 90 percent "data analysis, and 10 percent building the visuals." That's time, Allen says, he can spend building client relationships and getting more done.
Hawaiian Telcom project manager Jamie Champagne has a similar story of technological empowerment. New software and tracking systems mean that project managers can handle much larger portfolios than in the past. She adds that the scope and complexity of projects has also "ballooned on a grand scale" as companies outsource work internationally and projects take on a more global reach, crossing time zones and national boundaries.
But Champagne has also seen the other side of automation, where jobs and even whole departments disappear as a result of what she calls the "phenomenal" efficiencies gained through technological changes. "You may be losing an entire department that got automated in this process. And these are people who have been there for 35 years," she says.
Back-office and administrative personnel of all types are some of the white-collar workers deemed most vulnerable to automation in "The Future of Work," a widely cited 2013 study published by Oxford University's Oxford Martin Programme on the Impacts of Future Technology. But backoffice staff are far from the only ones whose jobs are at risk. Between 2007 and 2014, the number of bank tellers in the United States dropped by 15.4 percent, to 514,520, replaced by ATMs and mobile banking services, according to the U.S. Bureau of Labor and Statistics. Library personnel are noticeably fewer at research libraries like the University of Chicago's Mansueto Library and the library at Santa Clara University, where patrons browse digitally and a robot retrieves books from a deep well of stacks, logging them in and out automatically. Anyone who works with numbers, statistics and risk is also feeling the heat, from sports writers to credit analysts to bookkeepers and accountants.
"THE BOOKKEEPER CAN'T EXIST, SO NOW THE BOOKKEEPER HAS TO BE AN ADVISOR. HE HAS TO MOVE UP THE STREAM. AND WHAT DOES THAT DO? IT PUTS PRESSURE AT THE TOP."

—Rodney Lee
Executive VP, PKF Pacific Hawaii
When I spoke to Lucas Sayin and Rodney Lee, both of accounting firm PKF Pacific Hawaii, they had just come from a webinar given by a bookkeeper who predicted the end of his profession within three to five years. Sayin, a senior manager, explains that a huge portion of the routine work of accounting is being done well by software. "You don't need your bookkeeper to take your stack of receipts and code it, get it in the system, manage that data, maintain that data. Now the software can do it all for you." What that means, says Sayin, is that "audit and tax are becoming a commodity," which pushes prices down further up the chain. "As it becomes digital, it becomes clean – and your price (for an audit) comes way down."
One response, says Lee, has been for accounting firms to lower prices and crank out more work to make ends meet – but "we looked at that and said that's not how we want to operate. We want to be the business advisor to our clients." In the last year, PKF Pacific has steered a new course toward a relationship oriented hybrid of accounting and consulting, hiring a raft of new employees with diverse international experience in a range of business fields. You can't just be a "bean counter" any more, says Lee. "Those days are going to be gone."
PKF is not alone; it's responding to a widespread recognition that service and relationships need to be part of a package that can't be replaced by technology, and the competition is only getting keener. Says Lee: "The bookkeeper can't exist, so now the bookkeeper has to be an advisor. He has to move up the stream. And what does that do? It puts pressure at the top." When Chris Messina writes on medium.com that "the conventional seams between disciplines are fraying," this is part of what he means.
FORECAST: CLOUDY WITH A CHANCE OF MOBILE
Another digital development that's shifting the nature of work is the birth of big data and its sibling, the cloud. The amount of data collected has exploded in the last decade, and all of it can be put through an algorithm to discern trends and likely outcomes.
Richard Wacker, president and CEO of American Savings Bank, says that, although people think about marketing when they think about data analytics, its use is now widespread at the bank: "It's on the credit side, the underwriting side, even our internal processes, how we interview" prospective employees. Credit underwriting, a process that used to take weeks, can now be done quickly with an automated process for smaller transactions.
Since the data tsunami now exceeds the capacity of most onsite servers and legacy software to handle it, information is increasingly migrating to the cloud – to offsite servers and continually updated offsite software. Devices are becoming access points rather than self-contained systems – and as devices become more mobile, the workforce becomes more mobile, too. A mobile workforce, in turn, can make use of remote communication platforms like Google Hangouts or the increasingly popular Slack, which hosts cloud-based digital team communication that's archivable and searchable.
Things have happened quickly. Just a few years ago, says Kelly Ueoka, president of Hawaii-based IT company Pacxa, cloud computing was "all an afterthought. Nobody would have said, 'Yeah, I'm going to host my e-mail with Microsoft.' There was just no way." A few years from now, he says, "I think we're going to have taken that all-in approach to cloud." IT research giant Gartner predicts that by 2017, half of all large business enterprises will have hybrid or total cloud deployments and require employees to supply their own devices.
DISRUPTION COMES TO THE CORNER OFFICE
Before you pack your laptop for the beach, consider this: Cloud computing and other digital developments make possible a host of alternative business models that threaten traditional institutions by promising to deliver the same level of quality for a fraction of the price.
In real estate, one such newcomer is Redfin, a tech-centric real estate brokerage that serves 69 U.S. cities, including Honolulu. Redfin says that tech-assisted productivity helps it offer a "beginning-to-end home-selling service" while charging only half of the traditional 3 percent fee. It offers proprietary online software and apps, including big-data algorithms that recommend unexpected listings to buyers and predict how long it will take for homes to sell at a given price. In addition, Redfin's salaried agents take no commissions, and all client reviews ("the good, the bad and the ugly," says Redfin spokesperson Rachel Musiker) are posted on the site. That's different.
Traditional sectors are adapting, too, by focusing more on the complex tasks that are harder for online competitors to poach. Take banking: There are plenty of tech-heavy online financial tools that compete with bank services – PayPal, ApplePay and alternative lending services from crowd-funding to Quicken Loans, which closed $80 billion worth of homeloan transactions in 2013. That's fine for simpler transactions, says ASB's Wacker: "A lot of self-service is very helpful. But when you need to speak to a person, you need to speak to a person."
"TRADITIONALLY, LAW FIRMS HAVE BILLED ON AN HOURLY FEE BASIS, AND THERE IS A LOT MORE PRESSURE NOW TO DO PRE-NEGOTIATED RATES OR TO DO CAPS."

—Darin Leong,
Partner, Marr Jones & Wang
What traditional banks have that online services don't are opportunities for face-to- face relationship building and decision making, and bank branches across the nation are giving those interactions more real estate. At American Savings Bank, banks of teller counters have been replaced by the desks of financial advisors and mortgage officers. "What we're doing is making sure that we have people who are up front with the customers," says Wacker. Is he worried about ApplePay and Quicken Loans? "No," he laughs, "it's part of the game – it's fun."
Sometimes the competition is not a computer, but the customers themselves. Google-backed Rocket Lawyer offers an unlimited number of do-it-yourself legal documents for personal and small-business use, plus review and advice from "OnCall Attorneys," starting at $39.95 a month – a price that wouldn't buy a single billable hour of most traditional lawyers' time. Rocket Lawyer conducts all its business virtually, avoiding many fixed costs and expanding its potential customer base across the nation.
Sometimes, the competition is colleagues who are willing to do it differently. New York-based Axiom provides legal services to more than half of Fortune 100 companies for a rumored 50 percent of the price of traditional white-shoe firms. They do this by "put(ting) the law firm in a wind tunnel," says its website. Many Axiom employees work remotely, and Axiom co-founder and CEO Mark Harris has said that a great deal of new investment goes toward technology that makes remote interaction seamless.
Will Axiom, Redfin and firms like them transform Hawaii's professional landscape? Personal, long-term relationships are still important here, but, as options proliferate, they may be becoming less so.
DEATH OF THE BILLABLE HOUR?
Technology is also putting pressure on legacy industries to evolve by changing client and customer behavior. The website Yelp, where customers can review restaurants and small businesses, is just one of a number of social media sites that has spawned a movement to "Yelpify" professions everywhere. For the legal profession, there's AdvanceLaw, which independently evaluates firms and practitioners on performance and then shares those findings with paying clients. Its founder, Firoz Dattu, has explicitly described it as the "Yelpification of law."
Lee, of PKF Pacific, says that instant digital access to a wide range of evaluative, constantly updated public opinion had an effect on client behavior: "As consumers, our expectations are going to climb," says Lee. "And as the expectations have risen among our clients, the expectations of what we provide, how we provide it and how knowledgeable we are, are going to be higher and higher."
Clients are also more willing to shop around, and more ready to ask for caps or fixed prices, Lee adds. This shift is happening even in professions where billable hours have reigned for generations. Steven Greenspan, head of in-house litigation at aerospace giant United Technologies, last year told the Washington Post, "We believe the hourly rate is dead." Greenspan described the shift away from billable hours as one that has happened recently and quickly: "I almost never get pushback (from outside law firms) today. Two or three years ago, I got pushback all the time."
Darin Leong, a partner with local labor and employment law firm Marr Jones & Wang, sees that dynamic at work here in Hawaii, too: "Traditionally, law firms have billed on an hourly fee basis, and there is a lot more pressure now to do prenegotiated rates or to do caps," he says. And rather than remain loyal to a single law firm, he adds, "there is more willingness to do an RFP" for the lowest rate.
OPPORTUNITY KNOCKS
There is opportunity in this sea of change. Lee holds up his hands in a triangle shape when he talks about the way things used to be at the typical accounting firm: a few partners at the top, who "push down the work" to a larger cadre of managers and an even larger base of entry-level accountants. Now, he says, changing the shape of his hands, "We need a diamond. We need wider in the middle."
It's similar to the "flattened" institutional structure Hornik describes for the new, leaner journalism, and it means the same thing for employees: If you can show how you add value, you won't have to wait for someone to retire to move up. "I think sometimes people worry about the threats of technology without thinking about the opportunities of technology and, on balance I think they are far greater," says Wacker, of ASB. "Nothing stays the same, right? You either enjoy it and take the opportunities that come, or you let it pass you by."
---
What Can You Do?
What can a person do better than a computer? Build and tend relationships. Analyze and make decisions. Fix messes. Size up new situations and find new solutions. Here's what you can do to add value to the company you're with, and make yourself indispensable in the process.
Diversify your skills. You can't just be a bean counter – or a people person – anymore. In the past, says Terry Allen of Booz Allen Hamilton, "you always had those back-room IT guys and you had somebody in the middle who was translating what they were doing to the clients, but that's almost inefficient. You want that (tech) person to be out in front."
Bring your quirks to the table. Knowledge from outside your job description can end up being a major value-add. Marr Jones law partner Darin Leong, for instance, brings audio engineering expertise from his years as a musician to bear on a growing number of legal cases that involve recording technology
Be a conduit of knowledge. Through the Hawaii chapter of Project Managers International, Jamie Champagne keeps abreast of developments in the project management field on other continents, and then passes that knowledge on to her co-workers at Hawaiian Telcom and other Hawaii-based project managers. "Our project managers are teaching each other how to grow," she says, "so that as an industry we don't become obsolete."
Get good at complexity and ambiguity. Software works with a fixed and finite number of rules, however big the data may be. Businesses agree that work that is less routine, more novel and has more moving parts – work that has not yet become part of a "process" – needs a human to be a big part of it.
Learn to analyze, distill and communicate. There's plenty of data around. Being able to take a complex dataset and turn it into the simple, actionable picture that your decision maker needs to see is near the top of the food chain of skills. You see that in industries as diverse as journalism, where Rick Hornik says that infographics are "a big value-add," and consulting, where as much time can be spent on figuring out how to distill weeks of work into a 30-minute session as was spent on the analysis itself.
Be agile. In the past, says Champagne, a project manager could spend two years planning a big project and then execute it. Now, the environment is changing faster than a person can plan: In those two years, the technology tools, scope and requirements may all change. Now project management is "a lot more iterative," says Champagne. "Before, a lot of times, (project managers) would be very set in one approach. Now, they're not only adapting their projects to these situations, they're adapting themselves in how they approach project management."
Find a company willing to invest in your growth. Several businesses we spoke to said they were using the time and resources saved with technology to expand the skills of promising employees. Look for an employer who wants to help you shore up your weaknesses and expand your strengths; that will build value for the business and keep you valuable.
Go full stack. There's a term going around, borrowed from Silicon Valley: the "full-stack employee." It doesn't refer to pancakes, but to software engineering, where a full-stack software developer is someone who understands both back-end tech and user-end concerns, who builds bridges and finds solutions. Full-stack employees, writes Chris Messina on medium.com, "can't put blinders on once they land a job; instead they must stay up on developments in their industry and others, because they know that innovation is found at the boundaries between disciplines."