Job-Hunting Advice for Young People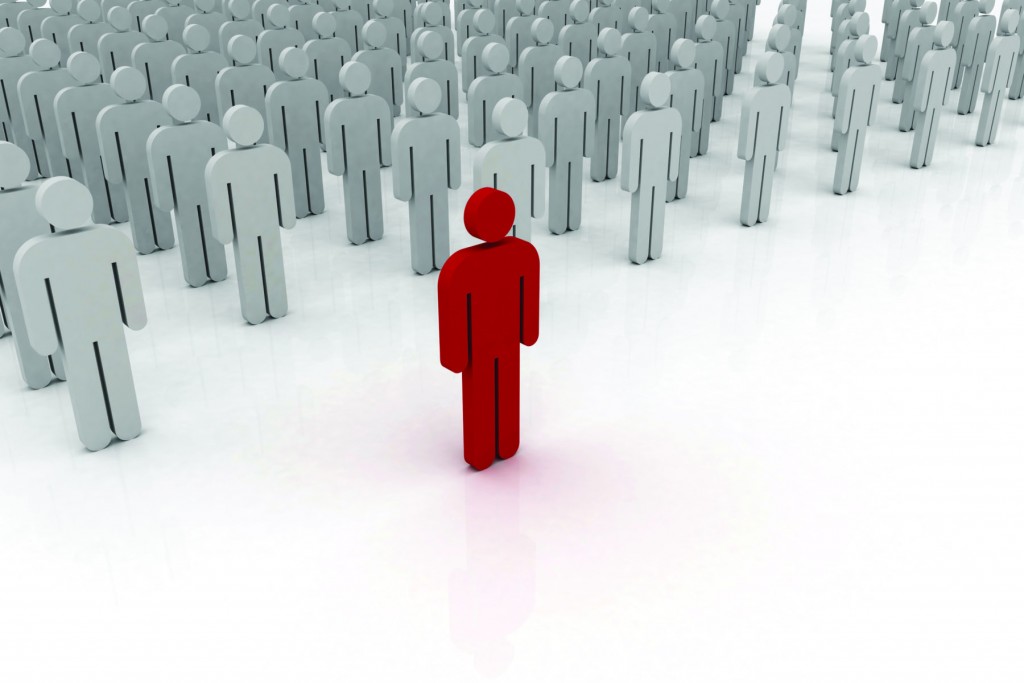 Alec Brownstein didn't want to join the millions of young college graduates who settle for jobs they don't want, because they fail to grab the right person's attention. Instead, he acted boldly and it paid off.
Brownstein hoped to get his foot in the door at an advertising agency, so he created a $6 ad on Google that targeted creative directors in the advertising industry who Googled their own names. Several directors saw Brownstein's ad, which led them to his online portfolio. He
received a job offer from Y&R New York and took it. 
During 2013-14, about 3.6 million people graduated from college, according to the National Center for Education Statistics. Most of those graduates will be hunting for jobs that value their creativity and skills, pay a decent salary and offer a rewarding future. Most settle for a lot less, but Punahou grad Melanie Feldman offers advice that can land you among the lucky few.
Feldman, 25, born on Oahu, is currently a supply operations manager at Undertone, a digital advertising company. Along with co-authors Joshua Siva and Liz Madsen, Feldman wrote a book called "Bold: Get Noticed, Get Hired" after using creative techniques that got them jobs they wanted. Instead of being ignored, the authors say, they were barraged with requests for interviews from potential employers. After their own success, they interviewed dozens of others, such as Brownstein, who also used creative techniques to land jobs.
The key, Feldman says, is to act boldly and take risks. 
"You're competing with a lot of people, but you need to find a way to put yourself out there," she says. "Everything comes down to connecting with a person in the company and using a creative technique to get their attention."
That connection can be as simple as a brief meeting over a cup of coffee or a phone conversation, but most job seekers are afraid or too shy to reach out to key executives. They think the executives are unreachable or unapproachable, she says. "They don't want to bother people or they're nervous to make a scene."
You not only have to be bold, she says, you have to be persistent. Don't think that following up with weekly emails or phone calls to a potential employer is annoying. "The people you're trying to get a hold of will appreciate the fact that you're trying to contact them," Feldman says.  
Don't be afraid of being rejected, she says. Even the most successful people get rejected during their careers. "You just have to be OK getting the door slammed in your face," Feldman says. "It's going to happen. You're just searching for that one yes." 
Twitter and LinkedIn 
Social media and the Internet mean no employer is off limits, she says. "A lot of people think that if someone is high up or famous, they're not good enough to have a conversation with them. I don't think that's true. You can get in touch with anyone you want if you play your cards right."
Twitter is one place to start. You can learn a lot about people by looking at their Twitter feeds and eventually make connections. "Maybe I'll retweet an article, or perhaps I'll see who they're working with and set up an introduction."
Linkedin is also great for finding people you know and using those connections to connect to others. Joining an alumni network is one place to start.
"If I'm trying to get a hold of someone, if I have a specific company I have in mind, I'll go through my alumni network," Feldman says. "You can search through there to see if anyone works at the company or has a connection with someone you're trying to get a hold of."
Fellow alumni are more likely to help you even if you have never met, Feldman says, just as you are more likely to help them. 
Young people often don't realize that any person is only as strong as his or her network. "If you're able to form a connection with someone in a group and collaborate with them, that just gives them more of an incentive to introduce you with someone that could be beneficial to you," Feldman says.
"I love group networking events. I love collaborating in a group. Because if you learn what the people in the group are interested in and they know what you're interested in, you can help them out in some way and the relationship can be reciprocal," Feldman says.
Networking is especially important in a tight-knit community such as Hawaii, she adds. 
What about gaining experience, that ingredient employers often look for? Feldman acknowledges that's a challenge for young people just out of college, which may force you into entry-level roles or internships in which the hiring manager is simply looking for hard-working, smart people who are willing to learn.
"Personally, I had no idea and no experience in my job before I got hired. But a lot of it is how you position yourself," she says.
To stand out for internships, Feldman suggests starting with baby steps while still in college: Take a role outside the classroom that prepares you for your career field, whether writing for the student paper, joining a marketing group or leading a student club.
"Once you practice the skills needed for your industry, you will be able to advertise yourself in an interview," Feldman says. 
Another way to get in is to make connections with regular workers within a company you are targeting. "Figuring out where these people are will give you a great chance to show your resume to the company's hiring manager," Feldman says. "This has so much more value than the cold interview. The hiring manager will believe that you will have been referred by an employee of the company." 
Feldman says her advice is not rocket science. "It sounds simple, but it's rare for applicants to take the extra step to put in time, effort, thought and, in some cases, resources," she says. "Those applicants who really care tend to stand out because everyone else simply colors within the lines."