20 for the Next 20: Josh Hargrove, Prince Waikiki & Hawaii Prince Golf Club
The general manager of the luxury resort focuses on making it "an amazing place to work," winning major hotel awards in the process.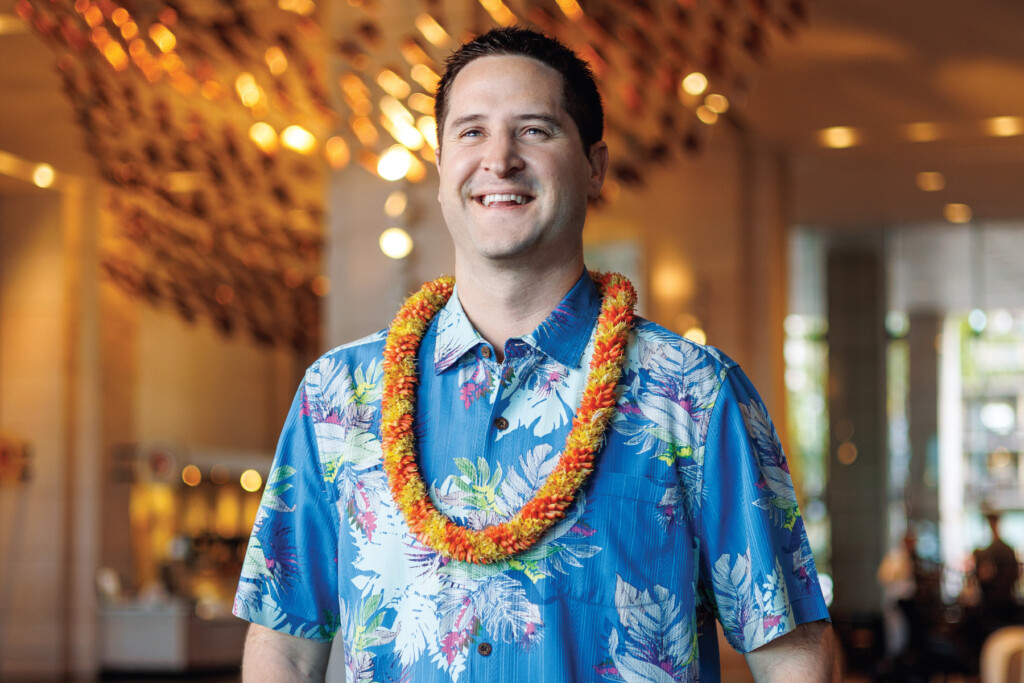 Josh Hargrove

General Manager, Prince Waikiki & Hawaii Prince Golf Club
Josh Hargrove had planned to be an engineer but the thought of it, he says, "didn't quite make my heart sing." Instead, he majored in hospitality and business management at Washington State because it combined two things he enjoyed: people and numbers.
Hargrove grew up near Lake Shannon, Washington, surrounded by mountains. Hotels and vacation homes lined parts of the lake, which inspired him to pursue a "families on vacation" type of tourism.
When recruiters from Starwood Hotels and Resorts Hawai'i (later Marriott International) came to his college, Hargrove landed an internship, which led to a management trainee job offer. He moved to Hawai'i after graduating in 2006, expecting it to be a temporary career step.
"And now 16 years later, I'm still out here and I don't plan to go anywhere," Hargrove says.
Hargrove has held a variety of management roles at multiple hotels, such as The Modern Honolulu, The Royal Hawaiian, The Sheraton Kona Resort & Spa and The Sheraton Maui Resort & Spa. In 2019, he was named general manager of Prince Waikiki, his longtime goal.
He says working with different teams over the years shaped his leadership style and taught him to focus on people over profits. "If you're on my team, I want you to have an amazing place to work and to feel cared for," says Hargrove.
Angela Nolan, GM at Marriott Vacations Worldwide, says "he really cares about wanting to be at his best and wanting people around him to be at their best."
Nolan was Hargrove's boss and mentor at The Westin Ka'anapali Ocean Resort Villas. "She's the one who taught me it's OK to be kind, and to laugh, and to have fun," he says.
During his three years at Prince Waikiki, the hotel has achieved multiple accolades, including a Travel + Leisure World's Best award, Condé Nast Traveler's Top 10 Hotels in Hawai'i award and Hawaii Business Magazine's Best Places to Work award.
Hargrove says Prince Waikiki is unique because of its mindset of "lokomaika'i," which means to share kindness without expecting anything in return. "That has continued on over the decades," he says.
"Now, my goal is to make an impact and use the amazing opportunity that I have to sit in this seat, to do some great things for my team and for the community that we live in."