Kalapawai Market: Small Biz Editor's Choice Award winner for Retail
The emerald green plantation-style store is an eye-catching landmark on the edge of Kailua Beach Park.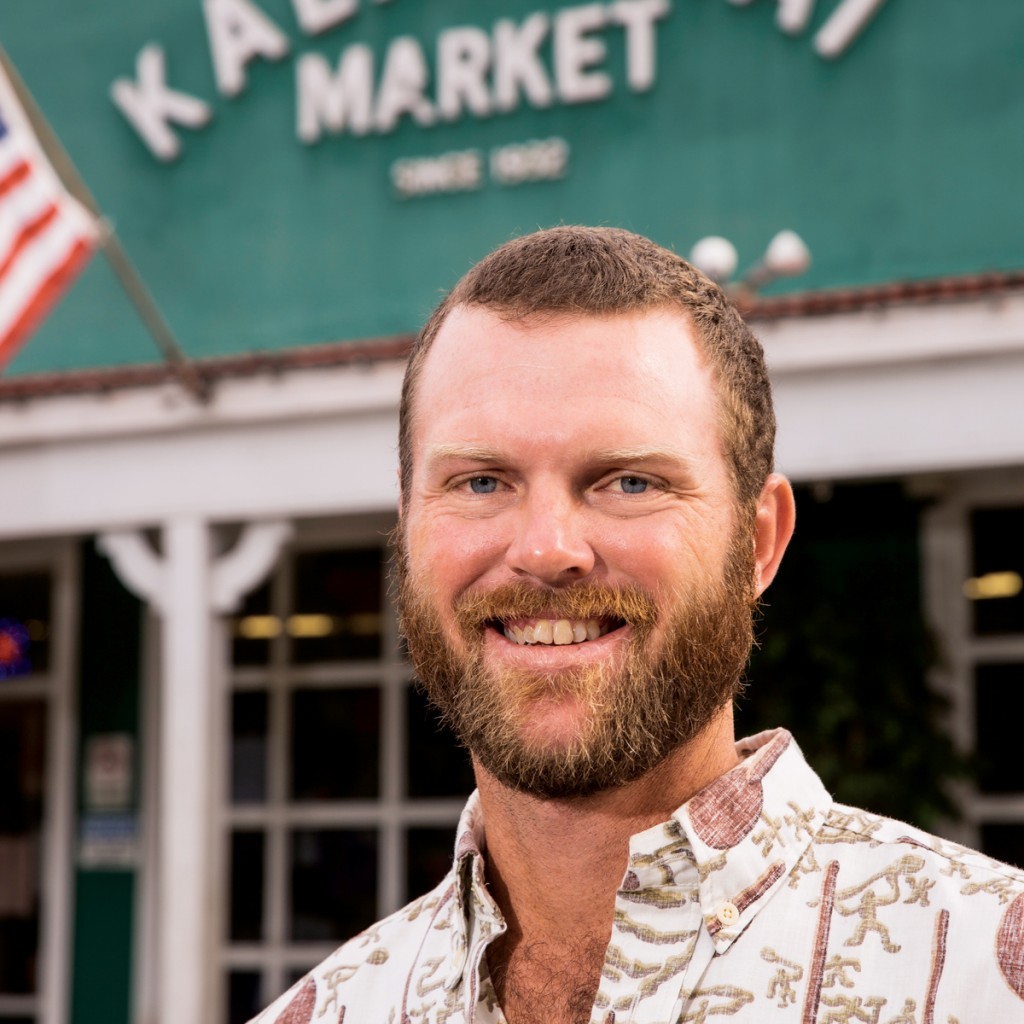 It's the original Kalapawai Market, bought by Don Dymond in 1992 and owned and operated by his son, Lindsey Dymond, after the father died in 2014.
"When we went to redevelop it, we wanted to make it something that was relevant for the neighborhood and would be a place where people would want to gather," Dymond says. "The color that it was, was this weird tan and non-welcoming yellow. And it had been that way forever."
The family gutted and painted the store before reopening. It houses a full-service deli, a wide selection of beer and wine, local snacks and the things you might need for a fun day at Kailua Beach.
Today, the family business also includes Kalapawai Cafe & Deli locations in Kailua town, Waimānalo and Kapolei – all painted in the trademark emerald green.
Dymond says the most difficult part of owning the original Kalapawai Market is finding a balance between being a good neighbor to Kailua residents while also serving tourists.
"You live and die by your regulars. The people that live by you, support you and come by every day to buy their $2 cup of coffee. Those are the people who saved us and helped us during COVID and kept us successful and prosperous throughout the years."
He says that after opening the fourth location in Waimānalo this year, he is ready to refocus his efforts on the original store to make sure it best serves the neighborhood.
"With the moratorium on tourism that 2020 was, it gave us a better idea of what people are looking for," Dymond says. "I think it kind of gave us that opportunity to say 'Hey wait a second, we were selling lots of these things that visitors were buying, but none of the locals are buying it. Let's take a look at that.'"
Dymond says the reason he goes to work every morning is because he thoroughly enjoys being a part of the friendly Kailua neighborhood he grew up in. "I've done it my whole life and I couldn't see myself doing anything else."
SmallBiz Editor's Choice Award 2021 – Retail
Kalapawai Market
Lindsey Dymond
Banker: Chris Anjo, First Hawaiian Bank
Click here to see all the award winners from the 2021 SmallBiz Editor's Choice Awards and Hall of Fame inductees >>