The Neighborhood's Heartbeat
The health and vitality of the land as well as the well-being of the lāhui are the focus of Kamehameha Schools' commercial endeavors.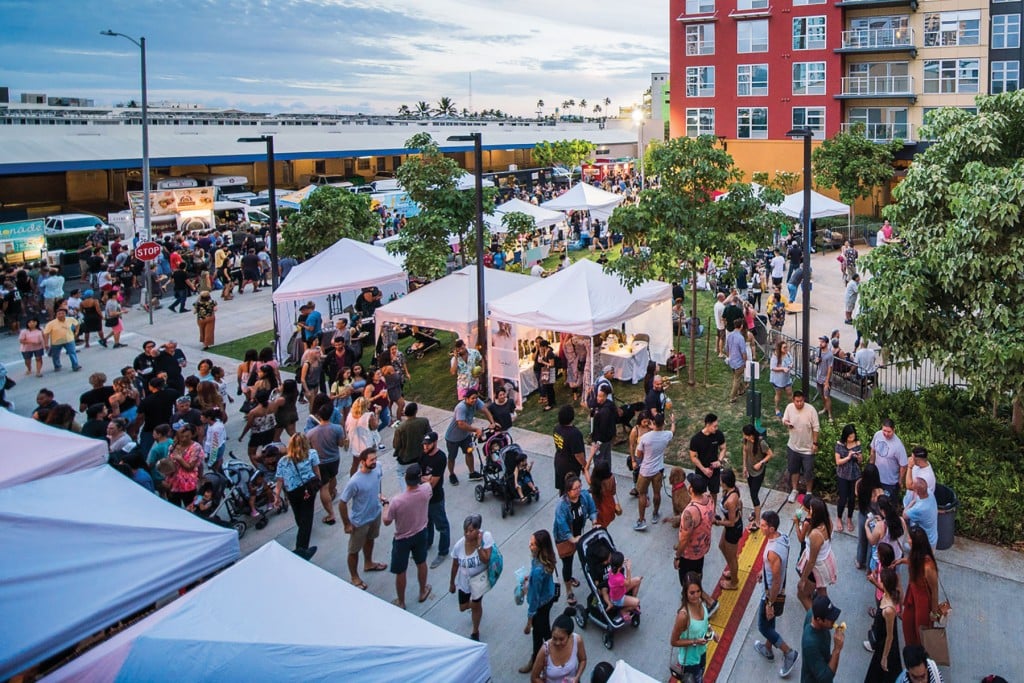 The largest landowner in the state, Kamehameha Schools actively uses about 1,000 acres of its total 365,000 acres for commercial purposes, including retail, hospitality and residential. With the understanding that every community is unique, Kamehameha Schools strives to bring economic stability while providing vibrant commercial centers, such as Salt at Our Kaka'ako.
"That commercial center really seeded the community because what it did is provided the residents nearby an opportunity to have a place to dine, place to shop, and a place to gather," says Serge Krivatsy, senior director of planning and development in Kamehameha Schools' commercial real estate division. Residents can walk to restaurants, coffee shops, and retails stores, and it is home to thriving community events.
"Having a place to shop, dine, hang out, and gather helps seed a community for future residential development."

– Serge Krivatsy, Kamehameha Schools' Commercial Real Estate Division
A prime example of an urban island community, Salt at Our Kaka'ako is the heartbeat of Kaka'ako, where residents are able to live outside their four walls. They can work nearby, and the neighborhood essentially becomes the entertainment room, dining room and living room.
"It creates a lifestyle that people really seem to enjoy, and these commercial centers provide the amenity for that community," says Krivatsy.
Commercial amenities unique to each place contribute to the vibrancy of the neighborhood
Hale'iwa: Hale'iwa Store Lots, an open-air retail center
He'eia: Windward Mall, the gathering place for shopping, dining, and entertainment
Kaka'ako: Salt at Our Kaka'ako, an epicenter of shops, cafes and restaurants
Kapālama: Kapālama Center, Waiakamilo Industrial Center, and Dillingham Plaza offer grocery, industrial and retail businesses
Waipahu: Keawalau, an upcoming residential, retail and grocery destination