Thriving Together
Kamehameha Schools' commitment to creating resilient communities extends to the types of retailers operating within its commercial real estate properties. Striking the right balance between the number of national and local brands makes for a thriving retail center.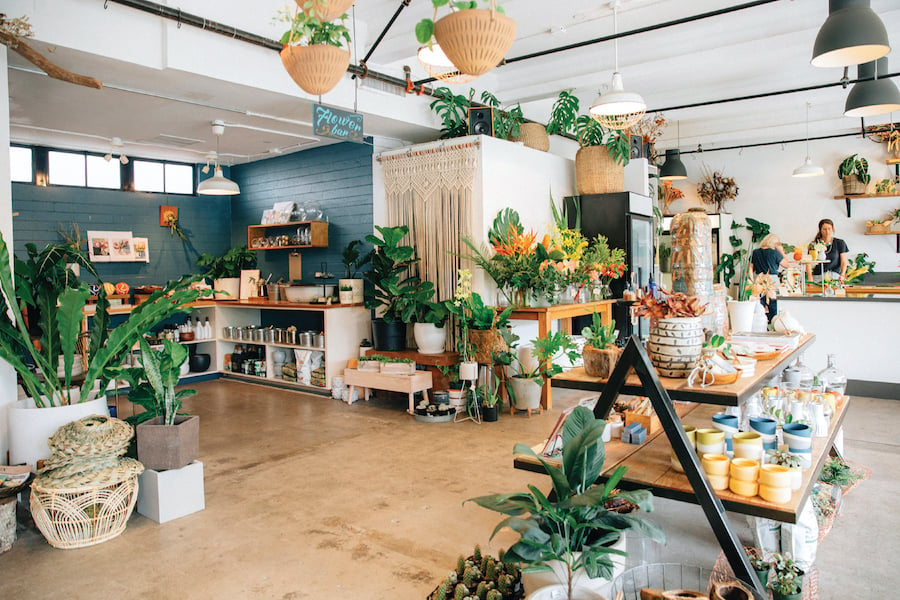 "We believe that local businesses and national brands coexist harmoniously," says Haunani Fujimoto, Kamehameha Schools Director of Leasing. Comprised of 15,000 acres, Kamehameha Schools' commercial real estate is used for everything from hospitality to residential and retail. "Our goal is to ensure our tenancies align with our vision for our communities and addresses the needs of the neighborhoods they are in," she says.
On the islands of O'ahu and Hawai'i, over 300 retail businesses are operating within Kamehameha Schools-owned and managed properties. Some of them, such as the Dillingham Plaza in Kapālama, are situated in the urban core of Honolulu, while others, such as Keauhou Shopping Center, are located on the island of Hawai'i.
---
Retail by the numbers
•$1.3 billion
The total number of GE tax revenue the Hawai'i retail industry generates
• 300+
The number of retail businesses operating within Kamehameha Schools-owned real estate
• 10,000
The number of job opportunities retailers on Kamehameha Schools' lands provide
Source: The Department of Taxation Annual Report, 2020-21
---
Every tenant offers unique brands and products, which play a significant role in shaping those neighborhoods, as it directly influences the experiences of kama'āina and visitors. Therefore, each retail center must be thoughtfully executed for those who call these communities home.
"Hawai'i's locally grown businesses create a viable market and draw the attention of national brands."

– Haunani Fujimoto, Kamehameha Schools' Director of Leasing
"Traditionally, national brands are key anchors to a retail center. However, we are seeing a shift in some of our centers where local brands are making a more commanding presence through their unique experiences and product offerings," says Fujimoto. "The national retailers provide mainstream global exposure which local business can capitalize on."
The addition of local retailers helps to balance the big-name retail stores. For example, Kamehameha School's largest shopping center, Windward Mall, includes national brands, such as Target and Ross Dress for Less, but it also has a long list of locally owned businesses that contribute to the center's diversity and vibrancy, including Ko'olau Pets, T&C Surf Design, and Cookie Corner.
Similarly, in Honolulu, SALT at Our Kaka'ako has a Starbucks alongside three locally owned coffee businesses: ARVO, Morning Brew Kaka'ako, and 9Bar Honolulu.
"With the right mixture, national brands provide familiarity for customers, while our local businesses offer a sense of intrigue, wonderment, and authenticity," says Fujimoto.