20 for the Next 20: Kanakolu Noa, Kamehameha Schools and Kūkolu
The interim director of sustainable industries and nonprofit founder helps to strengthen traditional food systems and Indigenous entrepreneurship.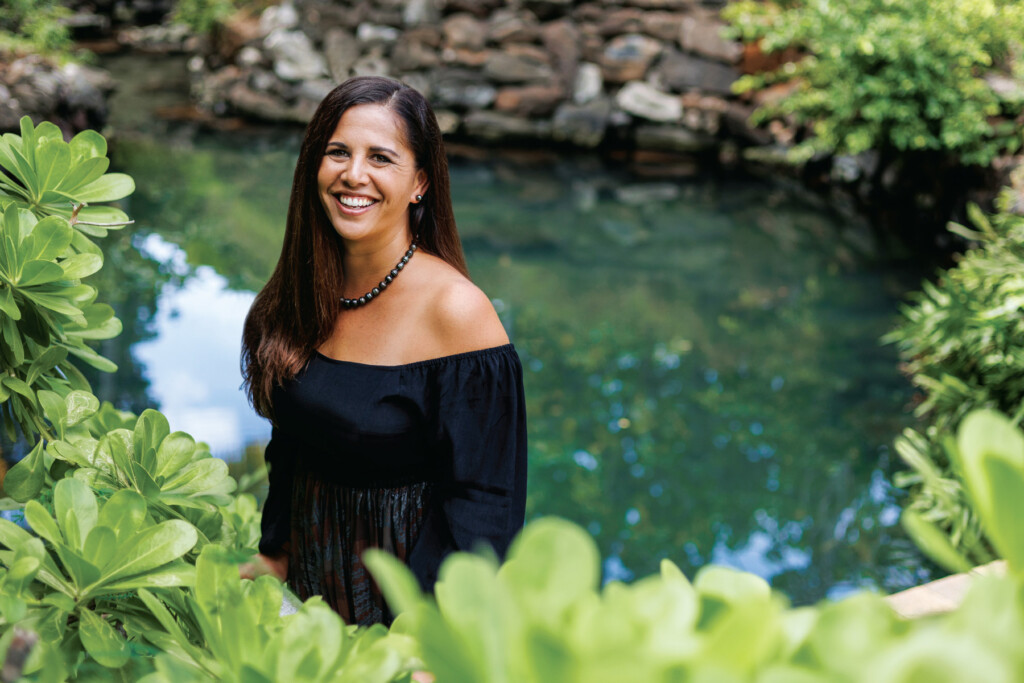 Kanakolu Noa

Interim Director of Sustainable Industries, Kamehameha Schools
Founder, Kūkolu
Raised in Hāna, Maui, Kanakolu Noa grew up surrounded by beauty and 'ohana. "My parents were very involved in the community," she says. "My dad was a Hawaiian history teacher, one of seven children, and my mom is one of 14. She worked at a lot of nonprofits." Noa herself has seven brothers and a sister.
Noa moved to O'ahu as a teen and attended Saint Francis School before receiving a degree in special education from Gonzaga University, a master's degree in Indigenous studies at the University of Otago in New Zealand, and an MBA from Argosy University. She joined Kamehameha Schools in 2010 and is now the interim director of Sustainable Industries there, focusing on food systems.
"One of the recent initiatives is Poi for the People," she says, with the goal of increasing consumption of kalo and poi. To help with that, fresh, community-milled poi is provided to Kamehameha Schools preschoolers to share with their families. "I was really excited about triangulating food systems, our cultural commitment and 'āina education," she says. "It's not a project so much as a movement. This is about empowering our communities to think about how we take care of our palates, our kūpuna and our keiki."
During Covid, Noa also started a new business, N30. "Kanakolu means 30; I was the 30th grandchild," she explains of the business name. "I support Indigenous artists, such as Solomon Enos and Punky Aloha Studio's Shar Tui'asoa, kind of like a manager. I support them navigating the terrain of business so they can stay in their element and concentrate on what matters to them."
Simultaneously, she founded Kūkolu, a nonprofit that focuses on Native Hawaiian and Indigenous entrepreneurship and helping women grow their businesses. She is also a board member at Ho'ōla Nā Pua, a group that fights sex trafficking and advocates on behalf of exploited children.
Debbi Eleneki, a retired battalion chief with the Honolulu Fire Department, became inspired by Noa while volunteering for Kūkolu.
"She has a true empathy for people and communities," Eleneki says. "There's some kind of energy around her that just gives off this presence. She always has intent and purpose. I see the connections she makes, whether that is with individuals or companies, and everyone supports each other. I think her potential is endless."