20 for the Next 20: Katie Chang, Center for Tomorrow's Leaders
Chang leads a nonprofit that is currently helping over 500 public high school students become Hawai'i's future leaders.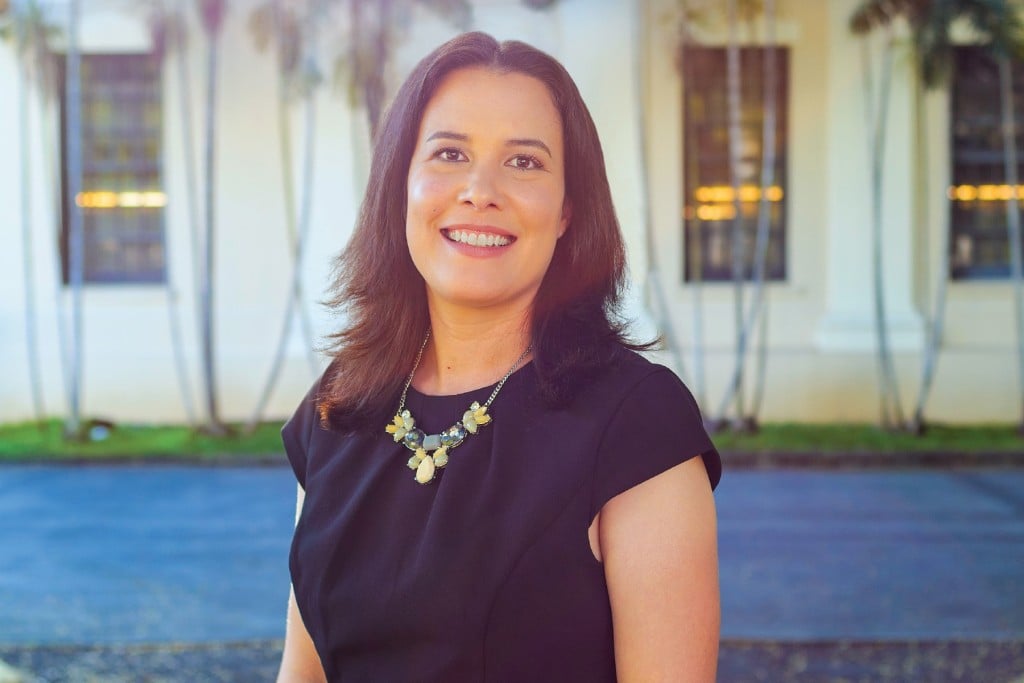 Katie Chang
Executive Director, Center For Tomorrow's Leaders
As a triplet, Katie Chang values individuality.
"I didn't actually like growing up because people would lump me together with my twins or call us the triplets," she says. "Individuality was really important to me and kind of seeing the potential in every young person in particular."
The Windward O'ahu native studied history at Pepperdine University and studied abroad in Hong Kong. After graduating, she spent six months working in London before returning to Hawai'i and joining the Center for Tomorrow's Leaders in 2010.
One of the nonprofit's goals is to create a pipeline of difference-making leaders for Hawai'i who can come from any community or background.
Over 500 students are enrolled with the nonprofit at 13 public high schools across the state, and among the characteristics and skills Chang wants them to acquire are hard work and relationship building.
"We want to be a leader feeder for Hawai'i," says Chang. "And once you have a full pipeline of leaders coming from every community, it would be a total game-changer."
The program starts in 10th grade with leadership development courses. Chang says the nonprofit tries to target "nontraditional student leaders" – students who have big leadership potential but may not have had opportunities or the confidence to put themselves out front.
Chang says her role is fulfilling because half of her current staff members are alumni of the program. "When I first started this, we were a team of one," says Chang, and now there are nine on staff.
There were moments where Chang wanted to quit but took a chance and powered through for the students.
"There were even parts where I wasn't getting paid because it took a while to get our fundraising going," says Chang. "Believing in the vision but just not giving up and putting in the time over and over, that's been really critical."
She enjoys seeing students creating projects that benefit the community. During the pandemic, one group of students raised money to help a struggling restaurant and that restaurant ended up being featured on the local news.
Colbert Matsumoto, chairman of Island Holdings, has been a Chang supporter since he met her seven years ago.
"Katie lives and breathes her work," and cultivates her leadership skills by constantly challenging herself and CTL with new ideas, programs and goals, Matsumoto writes in an email.
"One of the key attributes she has developed is the ability to inspire and give confidence to the young people she works with to believe in themselves and their potential for leadership."