20 for the Next 20: Kevin Matsunaga, Chiefess Kamakahelei Middle School
He helped launch Chiefess Kamakahelei Middle School's student morning announcements show and digital media program.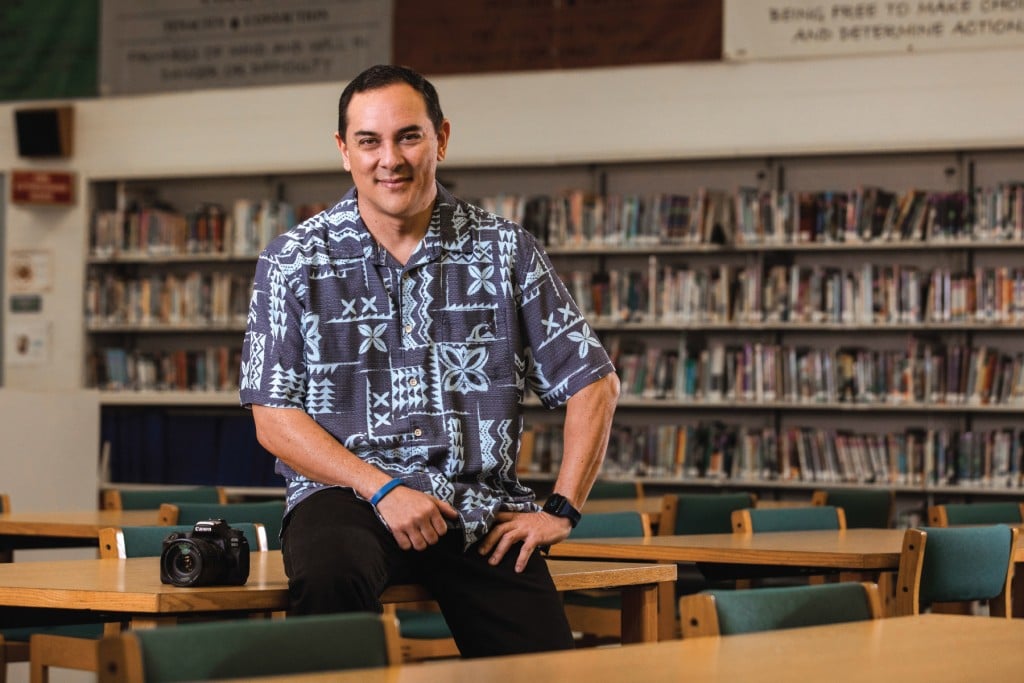 Kevin Matsunaga
Media & Yearbook Teacher, Chiefess Kamakahelei Middle School
In his 21 years at Chiefess Kamakahelei Middle School, Kevin Matsunaga has taught over a thousand students how to use cameras and editing software, and how to conduct interviews and tell stories.
He emphasizes that the digital media program also teaches students important life skills, like how to work in teams, meet deadlines, communicate effectively and solve problems.
"Our goal has never been to produce that next Spielberg," he says. "It's always been to just give them opportunities that they would never have had in a regular classroom."
Matsunaga began his teaching career on O'ahu before moving home in 2000 to help open the Līhu'e school and start a student morning announcements show. He was named Kaua'i District Teacher of the Year in 2007 and was an original steering committee member for PBS Hawai'i's Hiki Nō student news network. His students have won several national and local video competitions and continue to participate in Hiki Nō.
His teaching career was shaped by Candy Suiso, who co-founded Wai'anae High School's Searider Productions program, and John Allen III, the program's video advisor and operations manager. Matsunaga attended media training at Wai'anae High after he was hired at Chiefess Kamakahelei. A binder filled with handouts from that training essentially became the textbook for his program.
"Even though we compete with one another at the Student Television Network or different competitions, the cool thing about it is that we're all still helping each other out and we're still sharing all of our lessons," he says.
He adds that he wouldn't be able to do his work without the support of his family, students and their families, the school's administration and his fellow teachers. "When you talk about how the learning of a child is a community effort, there is no better example than what we have here on Kaua'i," he says.
Matsunaga serves on the boards of PBS Hawai'i, the Kaua'i Historical Society and the national Student Television Network. He's also part of Hawai'i Creative Media, a group of teachers who provide digital media training.
Allen says Matsunaga is a visionary who has touched many lives and inspires those around him to do their best. "He's the de facto leader of all of us alpha people who run our own media programs," Allen says.
"At the end of the day Kevin is just an amazing guy."