20 for the Next 20: Kimo Carvalho, Lydia House
The executive director of Lydia House wants to spend the next two decades helping establish a system that stabilizes Native Hawaiian youth so that they can thrive.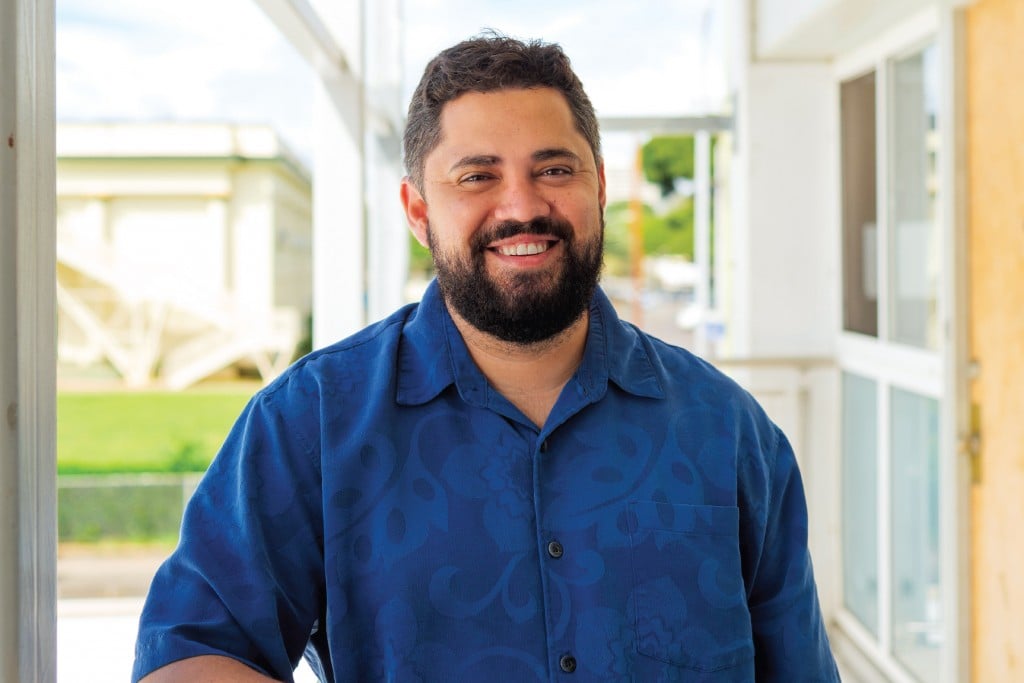 Kimo Carvalho
Executive Director, Lydia House
Kimo Carvalho is a humble, mission-driven advocate for Native Hawaiian youth in the foster system who knows firsthand what it's like to experience generational poverty.
"I grew up in a system that I'm serving," he says. "I am one of these kids who aged out and had it not been for some select individuals that really saw opportunity in me and gave me some chances, I probably wouldn't be where I am today."
Carvalho helps lead Lydia House, a place on O'ahu for young Native Hawaiian adults to smoothly transition from the foster system into the workforce and adult life. It's a program of the Lili'uokalani Trust, which is expanding its mission to serve orphan and destitute children to also include adults up to age 26 who are at risk of generational poverty.
"I think for a lot of young readers, they can probably relate to that moment of turning 18, or even after graduating. It's a scary time," he says.
But most youths have the support of their parents and families then and for many years after they turn 18. "Imagine being put in a poverty situation where you don't have opportunities and you don't have support; it becomes more difficult," he says.
In 2018, nearly half of the 2,759 youths in Hawai'i's foster care system were Native Hawaiian, Carvalho says. And nationally, at least 22% of foster youth became homeless upon turning 18, which is one group that Lydia House will be supporting, he says.
A large part of his work at Lili'uokalani Trust is to collaborate with his team on data-driven initiatives to encourage collaboration between the business community and Hawai'i's foster system.
Carvalho says he hopes the business community will see the value in investing in local youth.
"They're good kids, they're hardworking, they're passionate. Just because we come from trauma and this messy background, it does not mean that we're not capable of being amazing, thriving adult leaders."
Ellise Fujii, director of communications and marketing for the trust, says Carvalho has succeeded in his work because he is selfless and mission-focused.
"He is the perfect intersection of somebody who has the right skill set, vision, experience, passion and humility, which is super important to us and the vision that our trust and the trustees have."
Carvalho holds himself to a high standard for the next 20 years. He says he plans to spend the next two decades helping establish a system that stabilizes Native Hawaiian youth so that they can thrive in Hawai'i.