Food Truck Lets Him Be Chef and Owner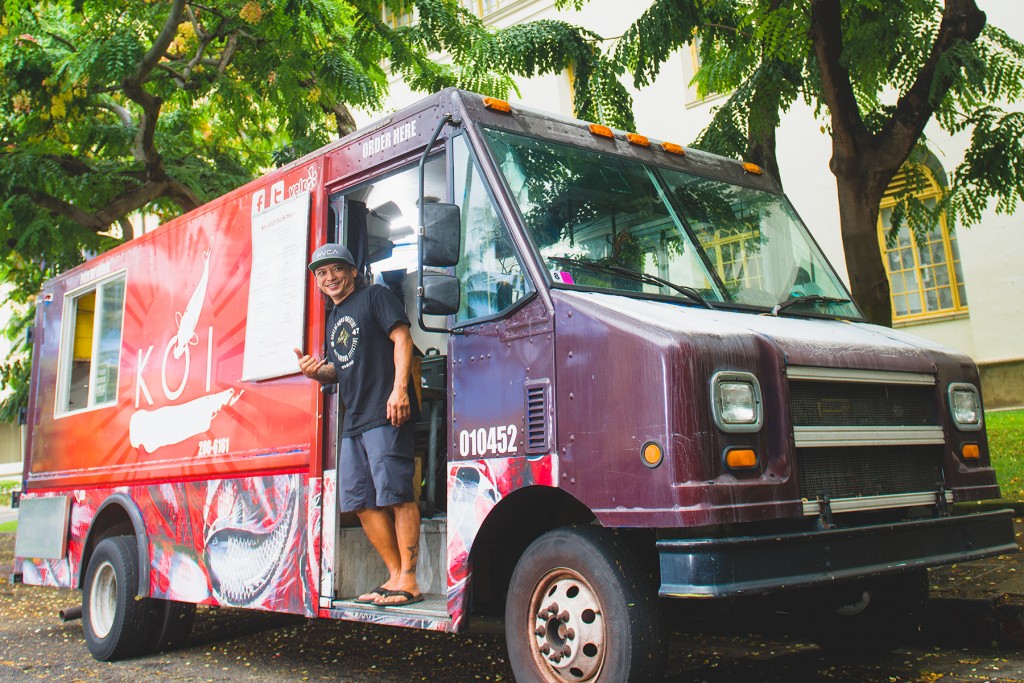 Name: Marcos Rebibis
Age: 42
Job: Chef and owner, Koi Catering & Takeout, dba Koi Food Truck
Start: Rebibis was born in the Philippines but moved to Honolulu with his parents when he was 2. The Roosevelt High graduate received his chef's certificate from Gros Bonnet Culinary Academy in 1999.
"My parents always cooked around home, so I learned to cook from them. I'm the second youngest of six siblings, so I was forced to help," Rebibis recalls with a grin.
"It's gratifying to make people happy with the end result of my cooking, especially if it brings them good childhood memories. And I enjoy being my own boss."
What It Takes: After prep cook and line cook jobs at Brew Moon in Ward Centre and Sansei Seafood Restaurant & Sushi Bar at Restaurant Row (owned by chef D.K. Kodama), Rebibis struck out on his own. "I wanted to be like D.K. I wanted to be the head chef, owner and creator. A food truck was the cheapest sort of startup."
Friends and family loaned him $20,000 for his first food truck. He later bought a second and sold the first to run his own 20-seat restaurant in Kalihi for seven years. In 2014, Rebibis sold the restaurant, then took on the lunchtime food truck contract next to The Queen's Physicians Office Building 3 on Lauhala Street and has been there ever since.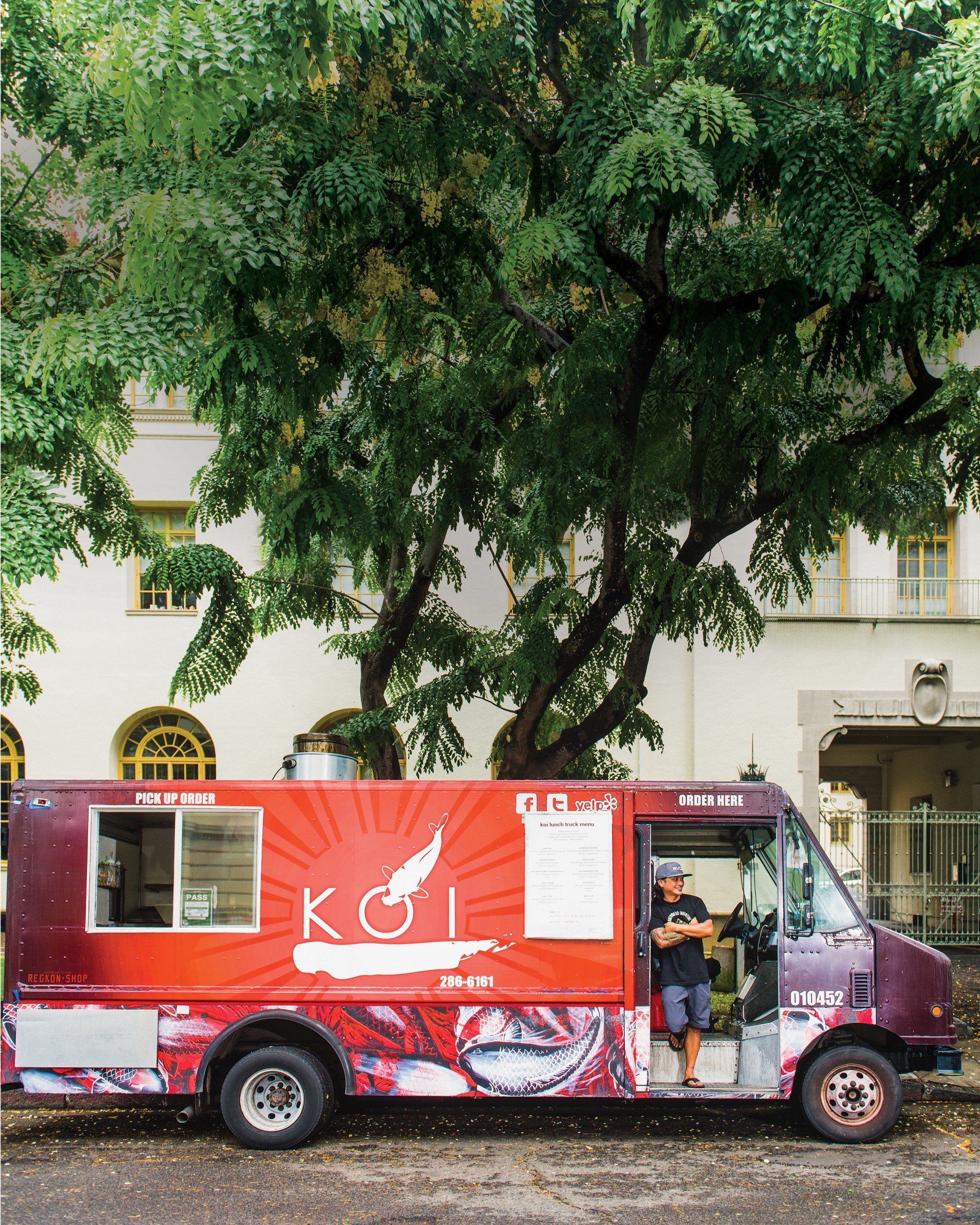 "The overhead for a food truck is much less and the food portions are smaller, so the business is more manageable. But there's still about four to five hours of prep work to be done the day before: cut and cook the meats to portions and clean the veggies and cook the rice in the morning.
"You have to be able to work in a mobile kitchen and deal with a compact workspace. It's like a dance – everyone has to know their step."
Challenges: "When people call in sick, the workload doubles for me because there are normally only two of us. Be ready for long hours – nine- to 10-hour days – and wear arch supports because you'll be standing at least four hours straight.
"The maintenance of the truck can be a problem. Because the kitchen is all bolted down, it's harder to access when a repair has to be made. I've learned to do a lot of my own repairs to save money. If something breaks I have to improvise with what I have.
"It's definitely hot – we have a hood system to draw the hot air out, but no fan or air conditioner in the truck – so we just wear shorts and a shirt."
Worst Day: "Once our generator broke down in the middle of the shift, so the hood system wasn't pulling out any of the hot air – there was no ventilation. We had to prepare everything as fast as we could, and put up with smoke and grease in the truck the whole time."
Best Day:"When we sell everything in the truck. When people enjoy my style of cooking, getting compliments and seeing return customers."
This interview has been edited for clarity and conciseness.