Laid Off, But He Found a New Field He Loves
Part 10 of a series of stories about resilience during the pandemic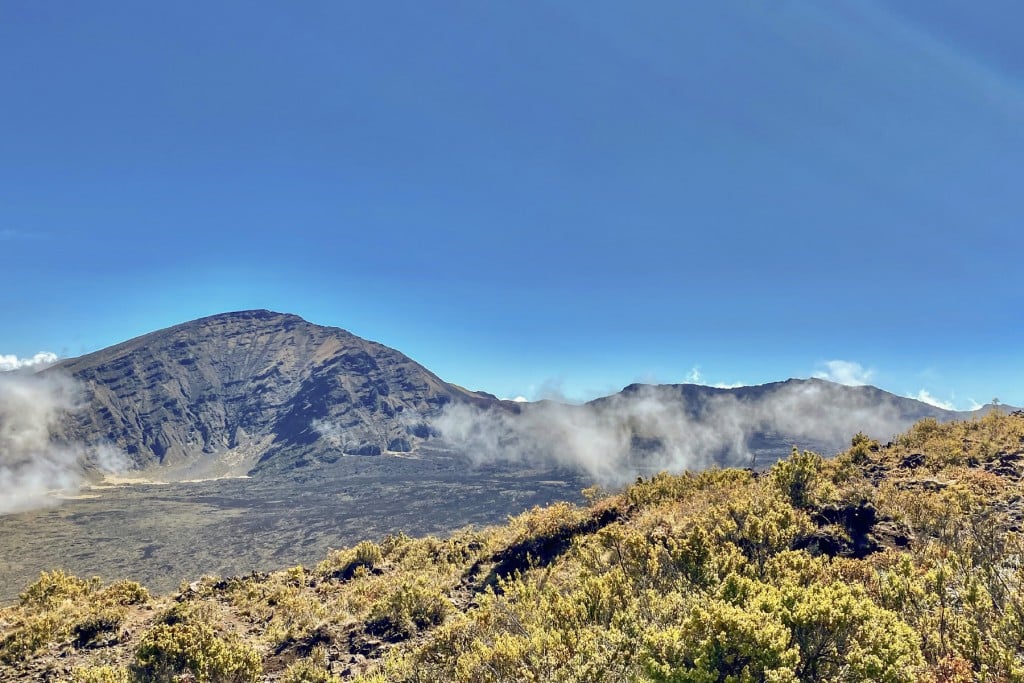 The pandemic has crippled thousands of small businesses in Hawai'i and forced tens of thousands of people to find new jobs. Amid these personal tragedies are stories of grit, perseverance and transformation. Here is one of those stories.
---
The pandemic and an interest in conservation led Kekoa Plauche toward a new career – and possibly a chance to get his college degree.
He was laid off from the visitor center at Haleakala National Park in June. Luckily, he was following local environmental news on several websites, where he learned about the Kupu Aina Corps.
"I had heard about Kupu interns but I only associated it with college and high school students," he says. "I didn't expect it to be available to everyone. But the Kupu Aina Corps made it clear they were open to everyone and people who were out of work."
Plauche was accepted and began hands-on work with the Nature Conservancy combating invasive species on the slopes of Haleakala and protecting against pigs and deer above Lahaina from October to December 2020.
Then, to stay with the Nature Conservancy, Plauche applied for a yearlong Kupu internship through AmeriCorps. He hopes that will help him learn more and build a network of connections within the local conservation community.
"I never did get a degree and hopefully I could go back to school," he says. "I'd like to stay in conservation if I can make it work. This was a good time to do that switch, and buckle down and get into it."