Lanikai Brewing Co: Small Biz Editor's Choice Award winner for Beverage
Steve Haumschild moved to Hawaiʻi in 2001 to become a researcher at Hawai'i Volcanoes National Park.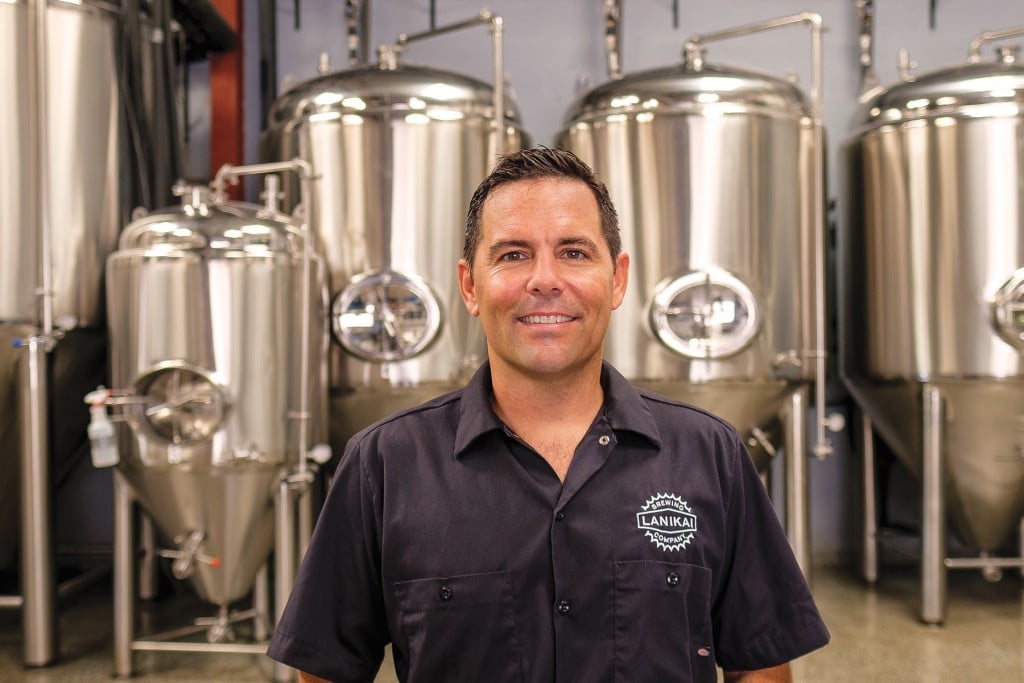 "This is not what I was anticipating Hawai'i to be like, and I just instantly fell in love with Hilo, the Volcano area and the national park," Haumschild says.
He says he remains connected to Hawai'i's natural world in his personal life and in the business he founded and leads, Lanikai Brewing, which is focused on local ingredients and inspirations.
"A lot of what we do specifically at the brewery is work with local farmers, and we do a lot of foraging and harvesting."
But the pandemic forced Lanikai Brewing and his other businesses to pivot in several ways. One was to allow the company's facilities and delivery hubs to be used by community supported agriculture organizations such as O'ahu Fresh, Farm Link Hawai'i and Pono Provisions.
"We immediately said, 'We have this space that we can't use. Let's just kind of convert it and let's make it a hub where you guys can come pick up.'
"Not only did we see their companies grow, and some of them exponentially, but we also started to see kind of a return of life into our place."
Nick Lee, a business associate, says Haumschild is resilient through tough times. "As an avid surfer himself, Steve Haumschild knows the waves will keep coming – good, bad or indifferent," Lee says.
One bright spot in 2020 was that Lanikai Brewing established a new distribution deal that will put its beer on tap in locations in Japan, Australia and the U.S. West Coast. Those closer to home can sample its beers at the tasting room in Kailua or on private tours of the brewery itself.
SmallBiz Editor's Choice Award 2021 – Beverage
Lanikai Brewing Co.
Steve Haumschild
Banker: Veronica Lee, Hawaii National Bank; Rona-Lynn Fejeder, Central Pacific Bank
Click here to see all the award winners from the 2021 SmallBiz Editor's Choice Awards and Hall of Fame inductees >>