Latest Silicon Valley is Kihei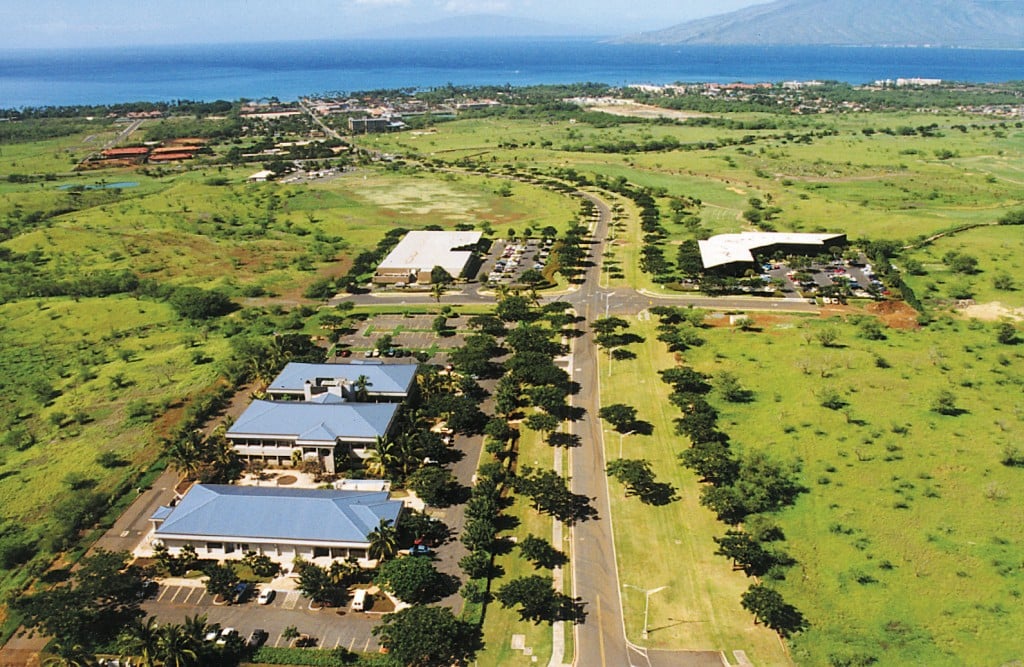 "Maui is an excellent place to start a new business," says Vaughn Vasconcellos, president and CEO of Akimeka LLC, headquartered in Kihei's Maui Research and Technology Park. Its high-tech neighbors include local companies Oceanit and Trex, and large federal contractors like Boeing, Textron and SAIC. He says the Maui High-Tech Park is now an incubator similar to the Manoa Innovation Center on Oahu.
Vasconcellos founded Akimeka in 1997 with $35,000 of his own money. The company, which develops medical information software for the Department of Defense and local governments, has grown from 20 employees to nearly 200 in the past 10 years, and has offices in Honolulu, Florida, Texas, Virginia and Washington, D.C.  This year, the U.S. Small Business Administration named Vasconcellos second runner-up nationally for its Person of the Year.
Born and raised on Molokai, he says he keeps his headquarters in Kihei to create high-paying jobs on Maui. "The challenge we face is recruiting (qualified engineers) to live on Maui," Vasconcellos says. "It's sometimes harder to get someone to move from Oahu than it is from California, because Oahu is home for them and Maui seems a thousand miles away even though it's only a hop, skip and a jump." Even if high-tech firms land employees from off island, they usually leave within 24 months, he says.  To overcome that, Akimeka pairs local hires with certain engineers. The local people experience that type of work, which improves the odds of keeping those employees on Maui.
The island could soon produce more homegrown talent. Maui Community College ("I call it UH-Maui because it is offering baccalaureate programs") is rolling out degrees in applied business and information technology, a blend of both business and IT courses.