Leaders Gather to Merge Visions For a Better Hawaii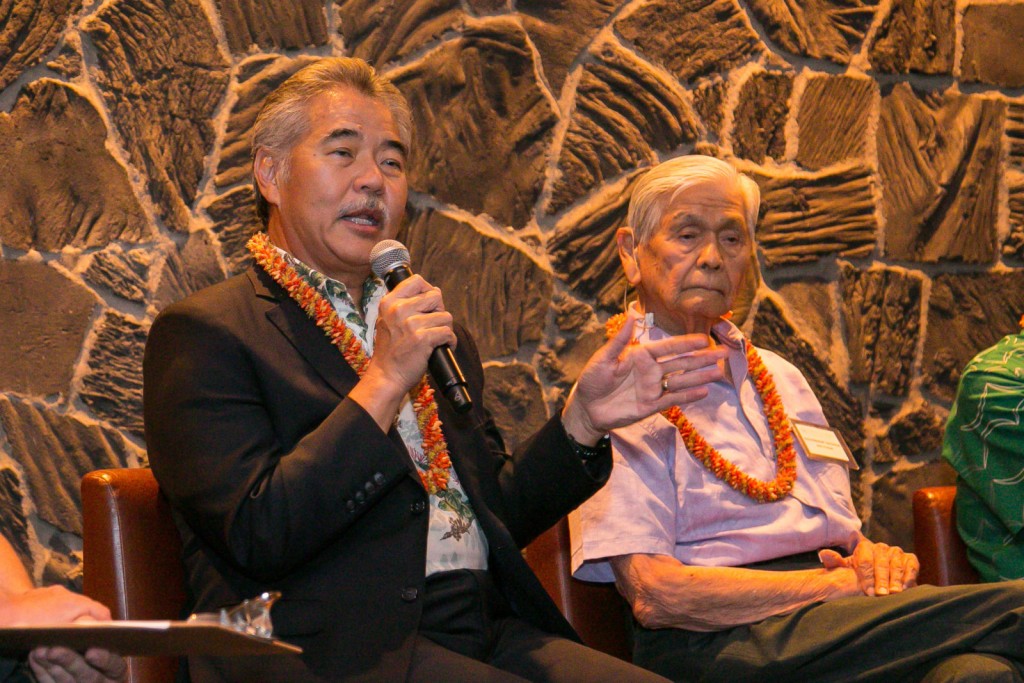 Friday, September 8, 2017, –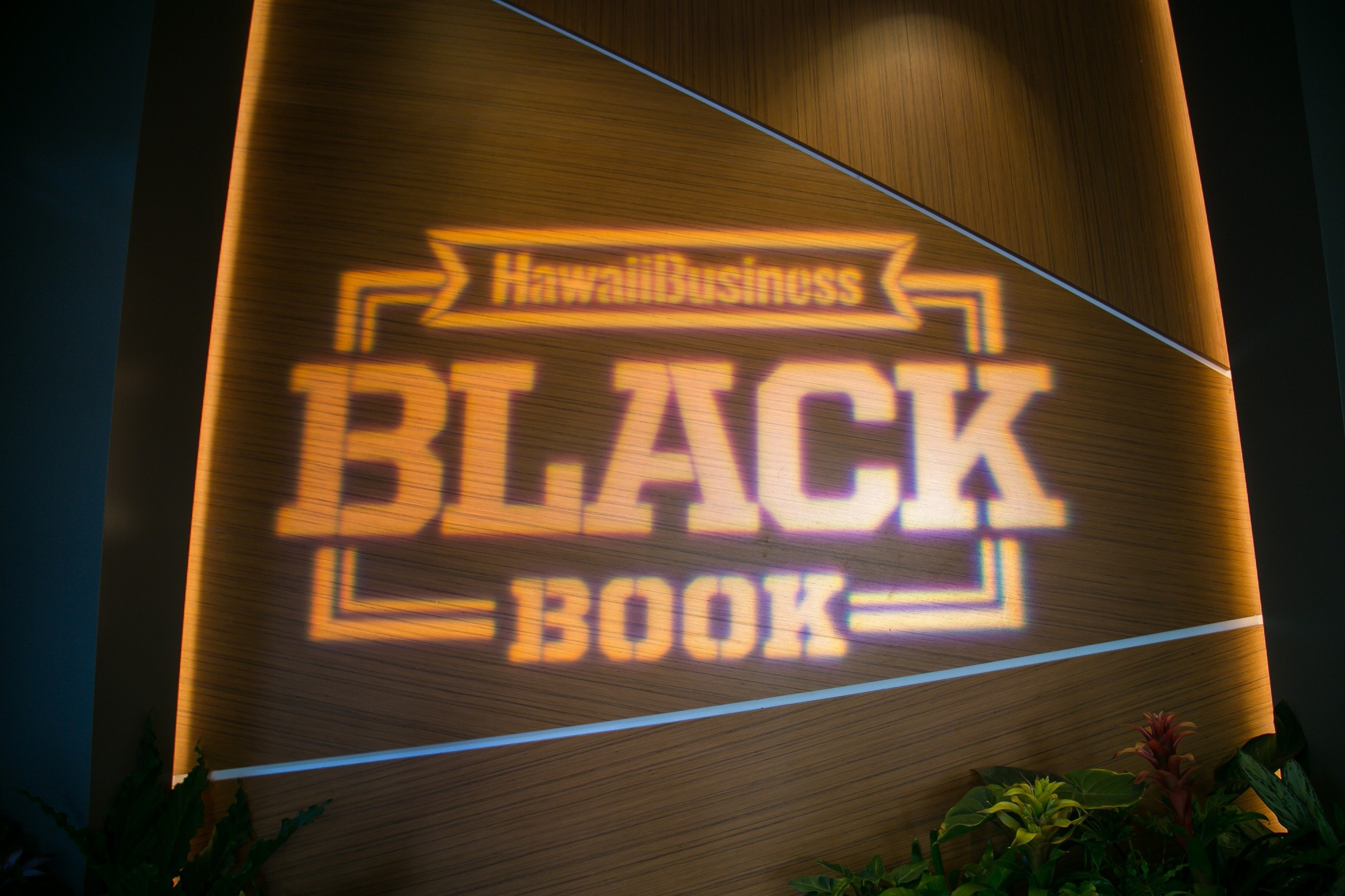 "This is about the past, the present and … the future," said Chris Hause, VP of marketing, sales and business development at Kaiser Permanente.
"Tonight we are united by a cause of creating a bright future for all of Hawaii. We come together to share our perspectives for leadership, innovation and change. Change isn't always easy or comfortable. But it is important if we hope to solve some of the problems that our state faces today."
Hause spoke to more than 300 people at Hawaii Business magazine's second annual Merging Visions event on Wednesday evening. The event was held at Stripsteak in Waikiki's International Market Place so people could connect and share their ideas with each other. In attendance were leaders from Hawaii's Top 250 companies and nonprofits, from state and local governments, plus emerging leaders from four programs: I Am Hawaii, 20 for the Next 20, Pacific Century Fellows and Omidyar Fellows.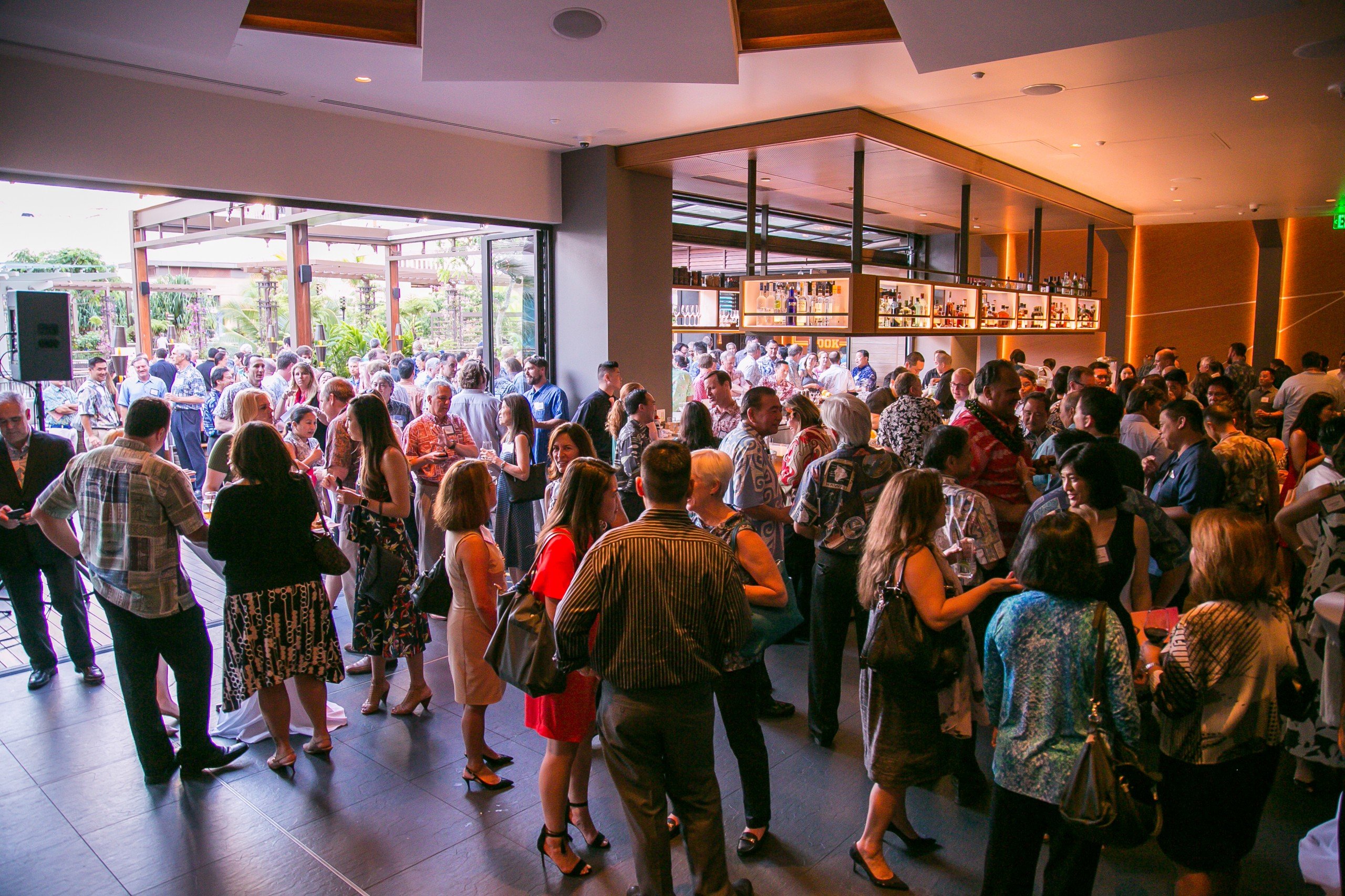 This year's event focused on creating visions for a better Hawaii – an effort begun by a small group of long-time local leaders led by Duane Kurisu, chairman and CEO of aio Hawaii, and the Hawaii Asia Pacific Association. The I Am Hawaii group's visions take shape in the form of nine strategic frameworks, and their first drafts can be found here.
Everyone has a role in changing Hawaii for the better, said Bob Harrison, chairman and CEO of First Hawaiian Bank. And what gives Hawaii a competitive advantage, said Jack Wong, CEO of Kamehameha Schools, is Hawaii's ability as a community to train young leaders to guide the state into the future.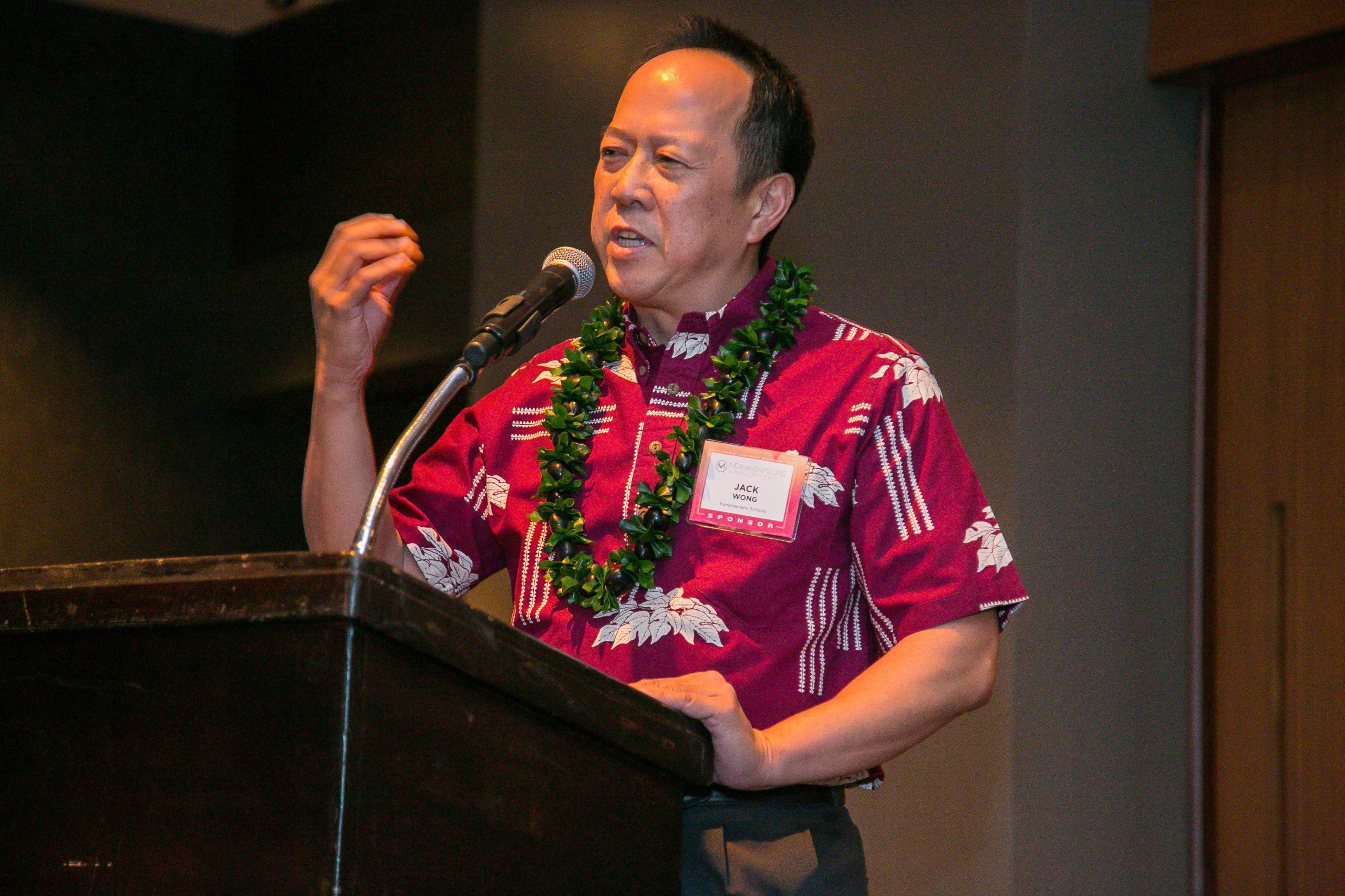 "What we're trying to do at Kamehameha Schools is grow young leaders," Wong said. "And one way to grow young leaders is to connect leaderships in all generations, so they can lead across the entire community. And our job is to prepare them for the future, and a big part of that is the networking as well as the conversations that happen at all levels."
Conversations among people from different sectors and with different experiences are important to building a shared vision, said Gov. David Ige during a talk story with former governors Ben Cayetano, John Waihee and George Ariyoshi. "It really has to be made up from this broad cross section of people talking about the future of Hawaii," Ige said.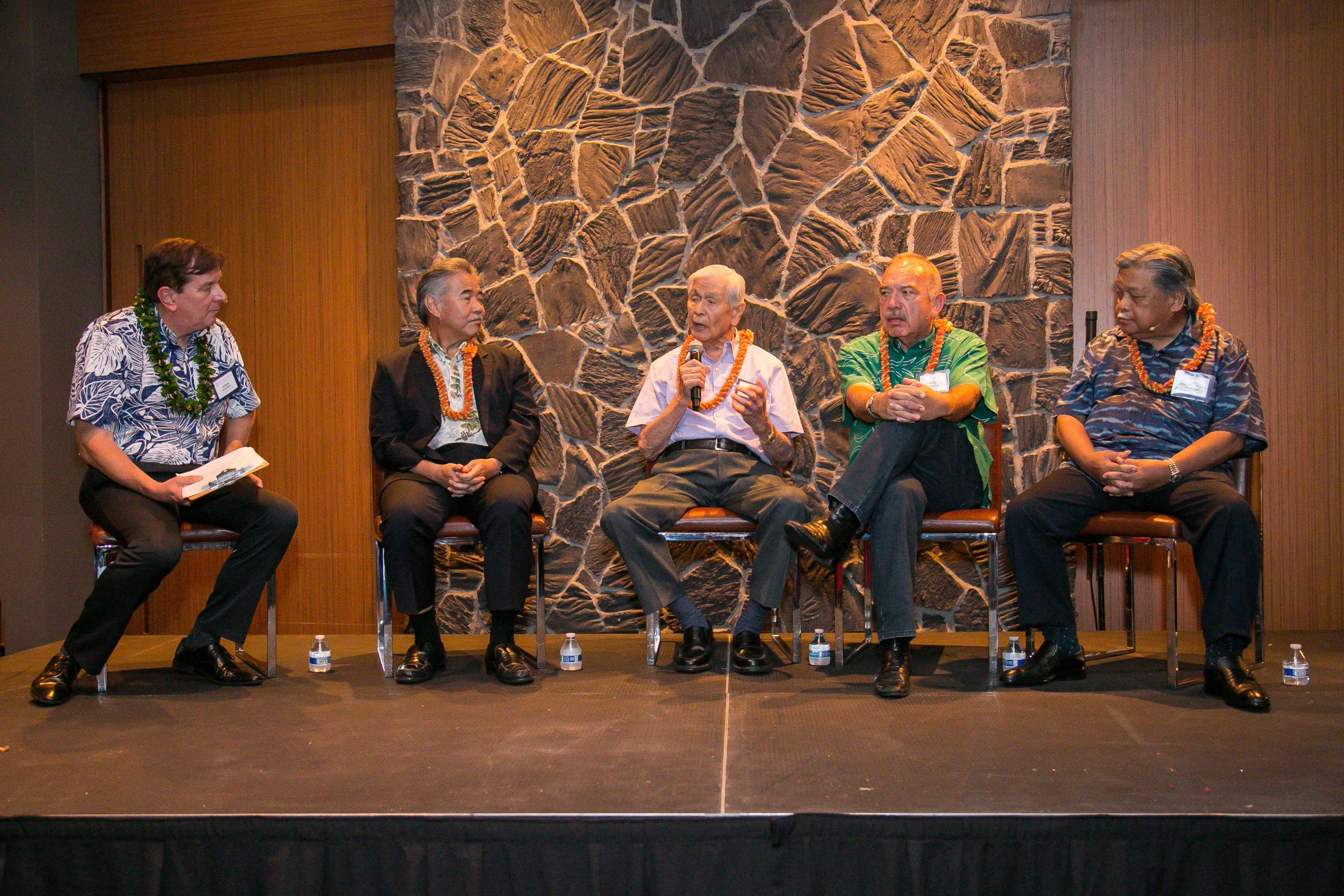 However, to accomplish a vision, especially in a time when Hawaii's keiki are going away to school and finding better jobs on the Mainland, Hawaii needs to be open to change. Cayetano says that when he was governor from 1994 to 2002, Hawaii didn't welcome change. He wanted to create a robust health-care industry during a time when the state's economy was struggling. His idea was to have Mayo Clinic partner with Hawaii's hospitals, but he faced backlash from local doctors who weren't happy about the potential adjustment. "We need to be open to new ideas and new people," Cayetano said.
STRIPSTEAK Waikiki, Kalakaua Avenue, Honolulu, HI, United States