A Legacy at Work – Y. Hata & Co., Ltd. Invests in the Future of
Culinary Education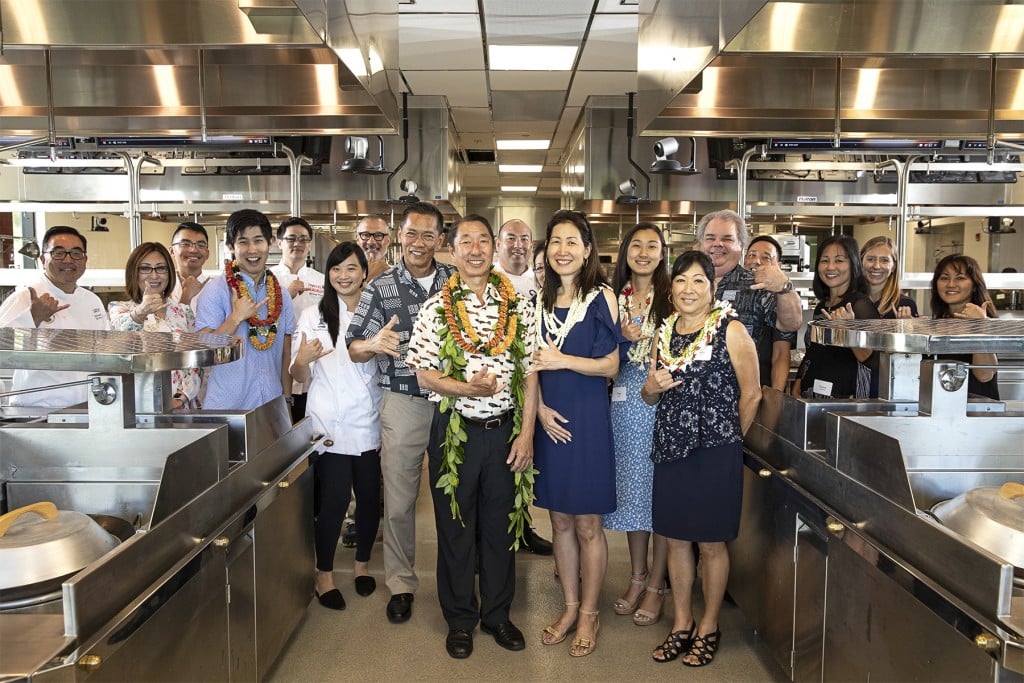 Y. Hata & Co., Ltd. has a long history of supporting education in Hawai'i, and an even longer history of delivering high quality food products and restaurant supplies to Hawai'i businesses. The company began as a mom-and-pop operation in Hilo in 1913 by Yoichi Hata who transformed his modest backyard business into the largest independent, family-owned foodservice distributor servicing 7 locations across the State of Hawai'i. In 2019, Y. Hata became the only member in Hawai'i of the Independent Marketing Alliance, a national buying and marketing group that offers competitive pricing and innovative foodservice solutions for restaurants and foodservice customers across the USA.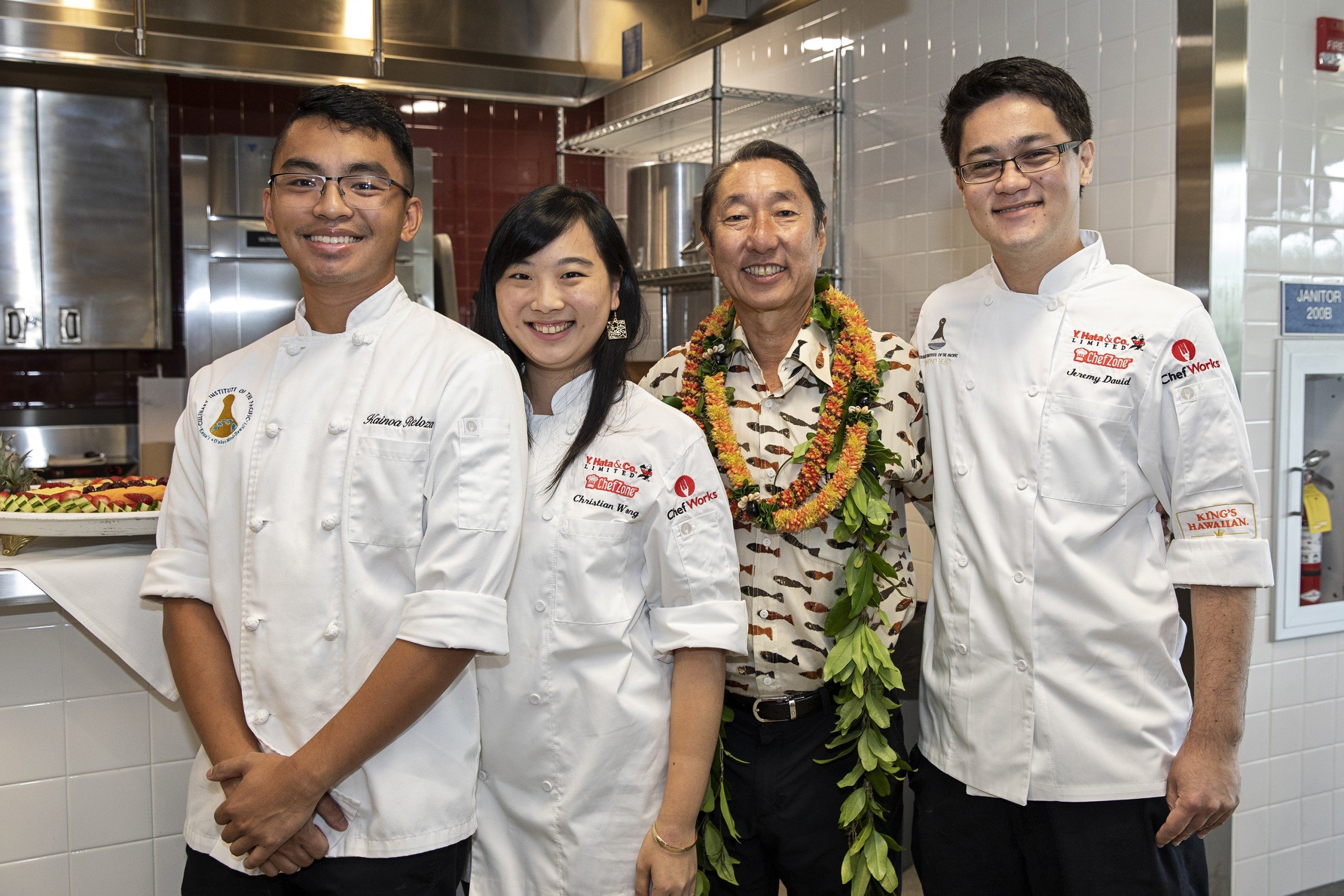 For over 106 years of success, Y. Hata has been committed to giving back and energizing the next generation of culinary leaders by investing in University of Hawaii campuses. The company funds annual scholarships at UH Maui College, Leeward CC, Kauai CC, Kapiolani CC, and Hawaii CC as well as provides uniforms and knife sets to the chefs of tomorrow. The latest and most significant investment was to establish the new Y. Hata & Co. Advanced Pacific Regional Cuisine Lab at the Culinary Institute of the Pacific which includes a working kitchen with eight complete cooking stations for Hawai'i's next wave of culinary masters.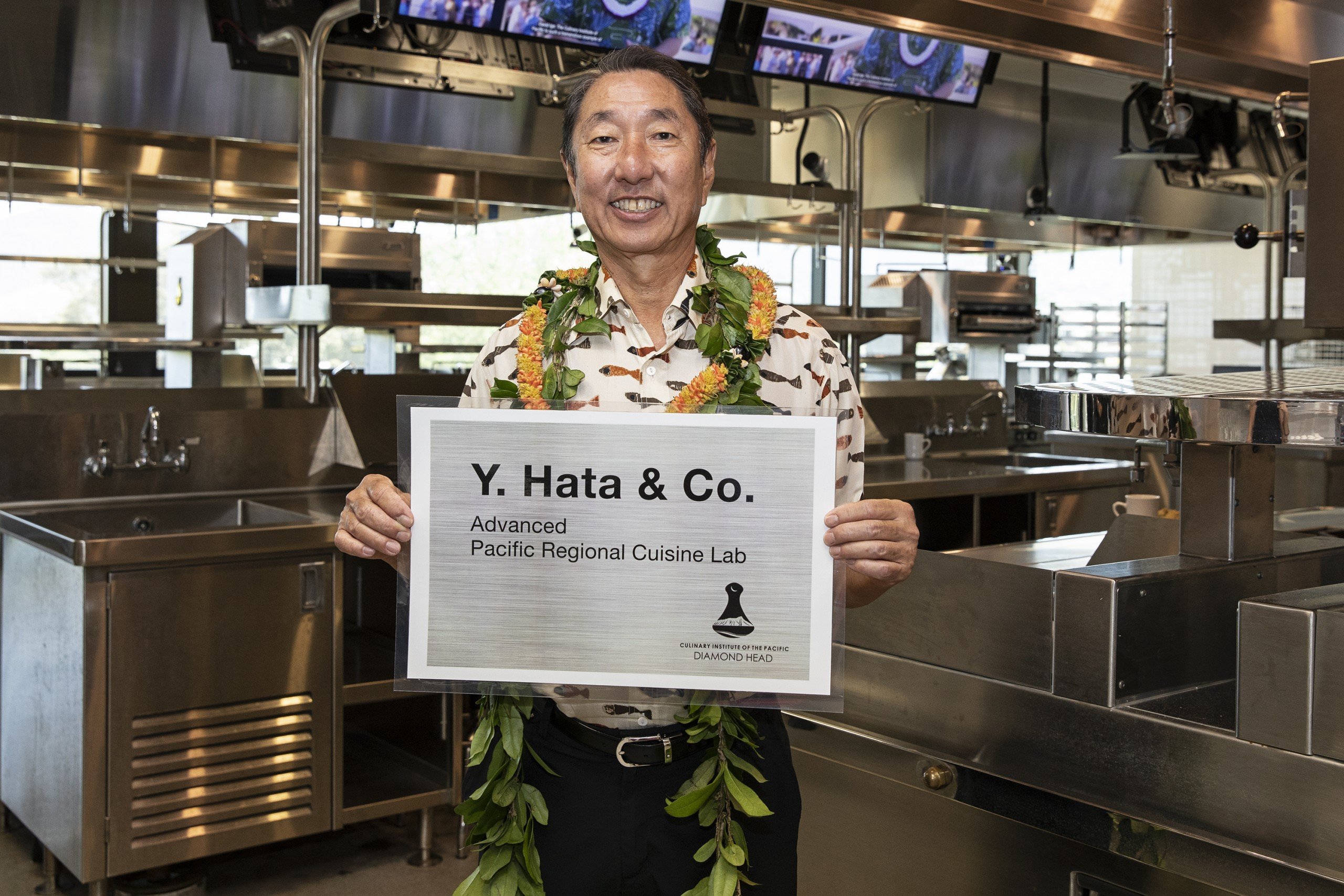 "The food service industry has given the Y. Hata family a good life. On behalf of our 430 employees, we believe that it is important to LIVE ALOHA, GIVE ALOHA, as that is one of our Core Values," says Russell J. Hata, Chairman, President, & CEO of Y. Hata.
In 2020, Y. Hata is proud to serve as a Presenting Partner of a series of events within the CHANGE framework that continues to explore ideas and solutions to strengthen Hawai'i's future. Everyone can join in and bring about positive CHANGE in Hawai'i by donating gifts of time, treasure, and talent to their favorite nonprofit organizations through www.CHANGEforHawaii.org.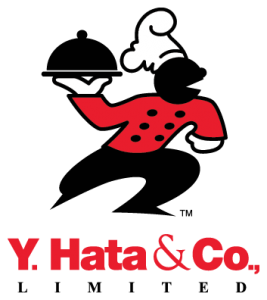 Y. Hata & Co. Ltd.
285 Sand Island Access Rd, Honolulu, HI 96819
(808) 447-4100
yhata.com