Lessons Learned: Finding Partners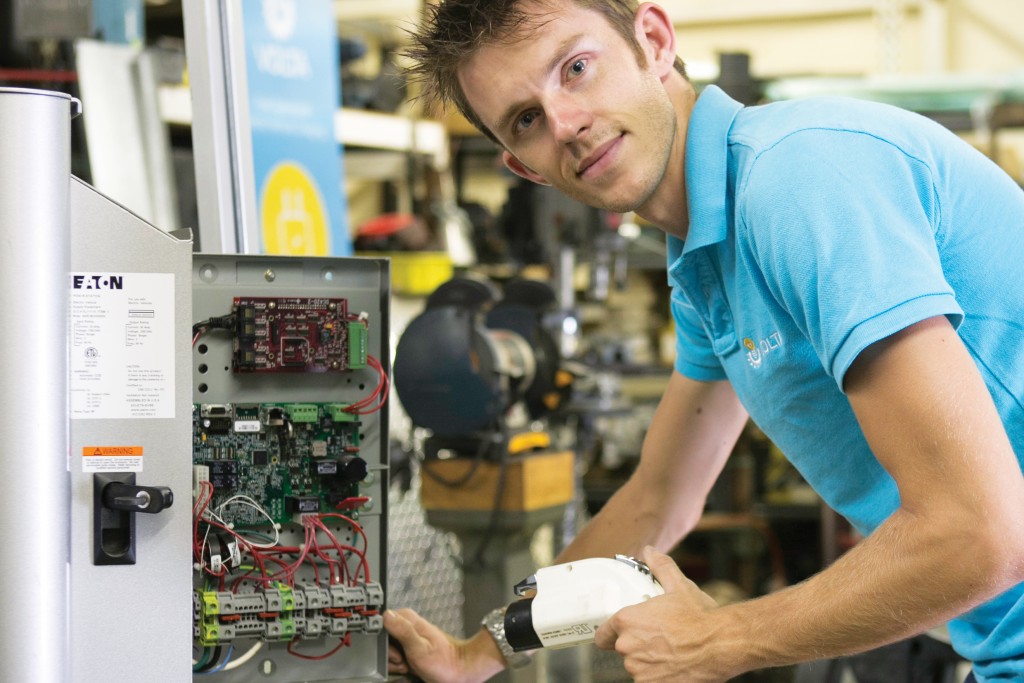 Volta Industries has established a network of free-to-use charging stations for electric vehicles (EVs) across Oahu. Scott Mercer, Volta's co-founder and CEO, talks about finding partners and expanding the business.
Who are your partners?
Mercer: We provide our stations to shopping malls and parking facilities at which we believe they will see the most use, and then look to local companies to advertise on the stations to sponsor free charging for EV drivers. It means that we can put public EV charging out to encourage people to buy the cars.
Volta works with three main groups of partners: our advertisers, our property managers and our operational partners. We have four main advertisers for now: RevoluSun, Cutter Mitsubishi, Central Pacific Bank and First Insurance. We're starting to develop a waiting list for sponsors for our new stations as they come online.
How do you work with your advertising partners?
Mercer: Our sponsors buy ads similar to how they would buy a billboard advertisement. The pricing varies based on the popularity of the location, the number of viewers and the size of the ad. As we expand, we're looking for sponsors that are willing to grow with us – place ads at multiple properties and, eventually, in multiple cities.
And, as we expand to the mainland, we have to expand both the number of partnerships we have and the depth of those partnerships.
How do you find your partners?
Mercer: Early on, we chose a short set of partners that seemed like they would benefit most from our model. For us, clean energy, transportation and finance companies seem to make the most sense.
How many charging stations do you have?
Mercer: Over the last year, we've installed several dozen charging stations in Hawaii, including seven free-to-use stations. We're looking to see 20 to 30 free-to-use stations in Honolulu by the end of the year, and perhaps 100 nationally.
We're continuing to build out our network in Hawaii. We started here, and we intend to stay. But we're also making a push to the mainland, to start building networks for EV-friendly cities nationwide. One of my business partners, Christopher Ching, is now working from Los Angeles, and we're looking to add another three to four cities in California to the Volta free-charging network.