Local Swimsuits Are Globally Inspired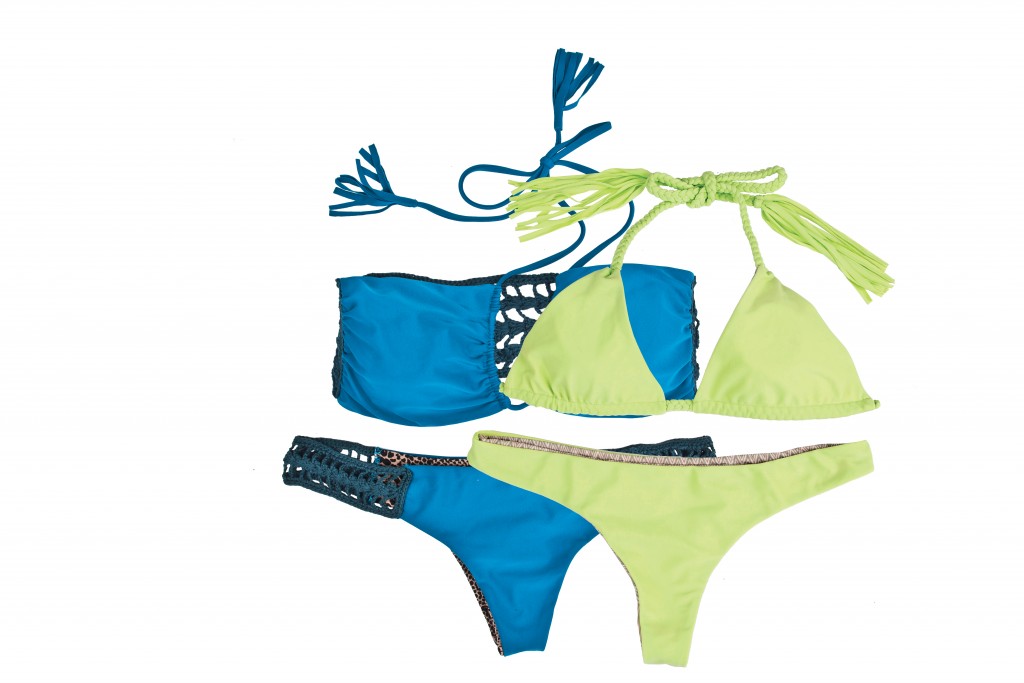 Talk about swimsuits that have been around the world and back: Acacia swimwear is designed on Maui as a fusion of low-cut Italian bikinis with a Brazilian fit, manufactured in Indonesia and then sent back to Maui for shipping.
The daring and exotic line is the product of Naomi Newirth, who grew up on Maui, and Lyndie Irons, who grew up in California and now lives on Kauai, and is the widow of champion surfer Andy Irons.
"Starting a swimwear line has always been a dream of ours," says Newirth. As teenagers, both women were constantly in bikinis yet were never able to find exactly the perfect fit, so they learned how to sew their own suits and the results turned into their swimwear line. They launched their collection last year.
The duo mixes regular swimwear fabric with imported fabrics such as silk crochet from Italy. But don't expect a bargain; prices range from $176 to $198.
Their newest additions – cover-ups – will launch next year. "We're keeping it simple, with really pretty, quality fabrics and our custom prints," Newirth says.