Luxury Double-Penthouse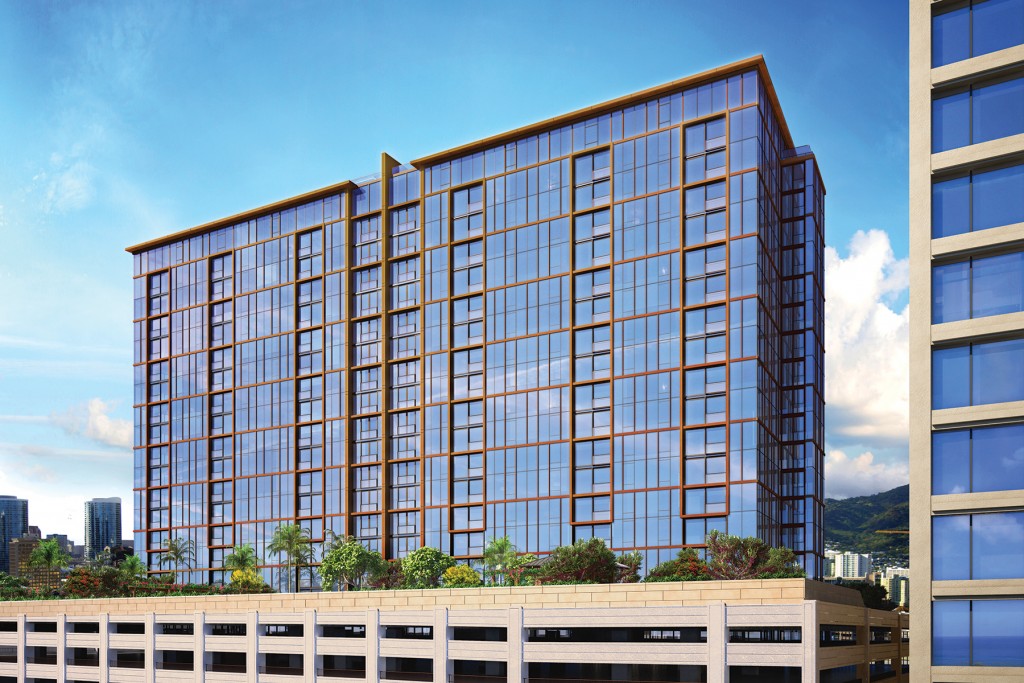 When one penthouse isn't enough, why not combine two? That's what's happened at One Ala Moana, the luxury tower being built above Nordstrom at Ala Moana Center, where a pair of condos recently fetched a combined price of $17 million, according to developer B.J. Kobayashi.
One Ala Moana is a collaboration between The HowardHughes Corp., The MacNaughton Group and The Kobayashi Group. In January, the 206-unit project sold out in just 29 hours, before construction had even begun, which proves the market for luxury condos in Honolulu is strong, Kobayashi says.
"There are only a handful of condos in the entire state that are really luxurious. We have only four, and the market is definitely larger than four," he says.
What do you get for $17 million? Each penthouse at One Ala Moana is anywhere from 3,500 to 4,000 square feet, with two floors, elegant 12-foot ceilings, mountain and ocean views, and opulent finishes unlike those in other units. This particular penthouse was a combination of two units; the other two sold for $10 million and $7 million respectively.
Construction began in April and is expected to be completed in November 2014.