The Meaning of "Made in Hawai'i" May Change
51% of a product must be made here to earn that label, but officials may relax the rule to let more local businesses use the branding.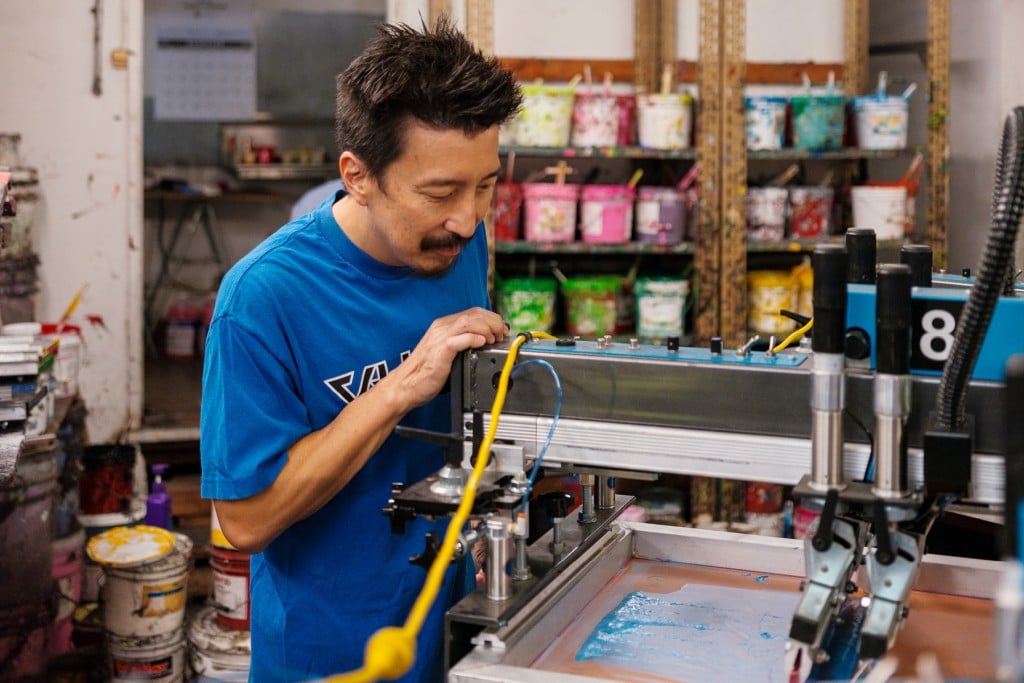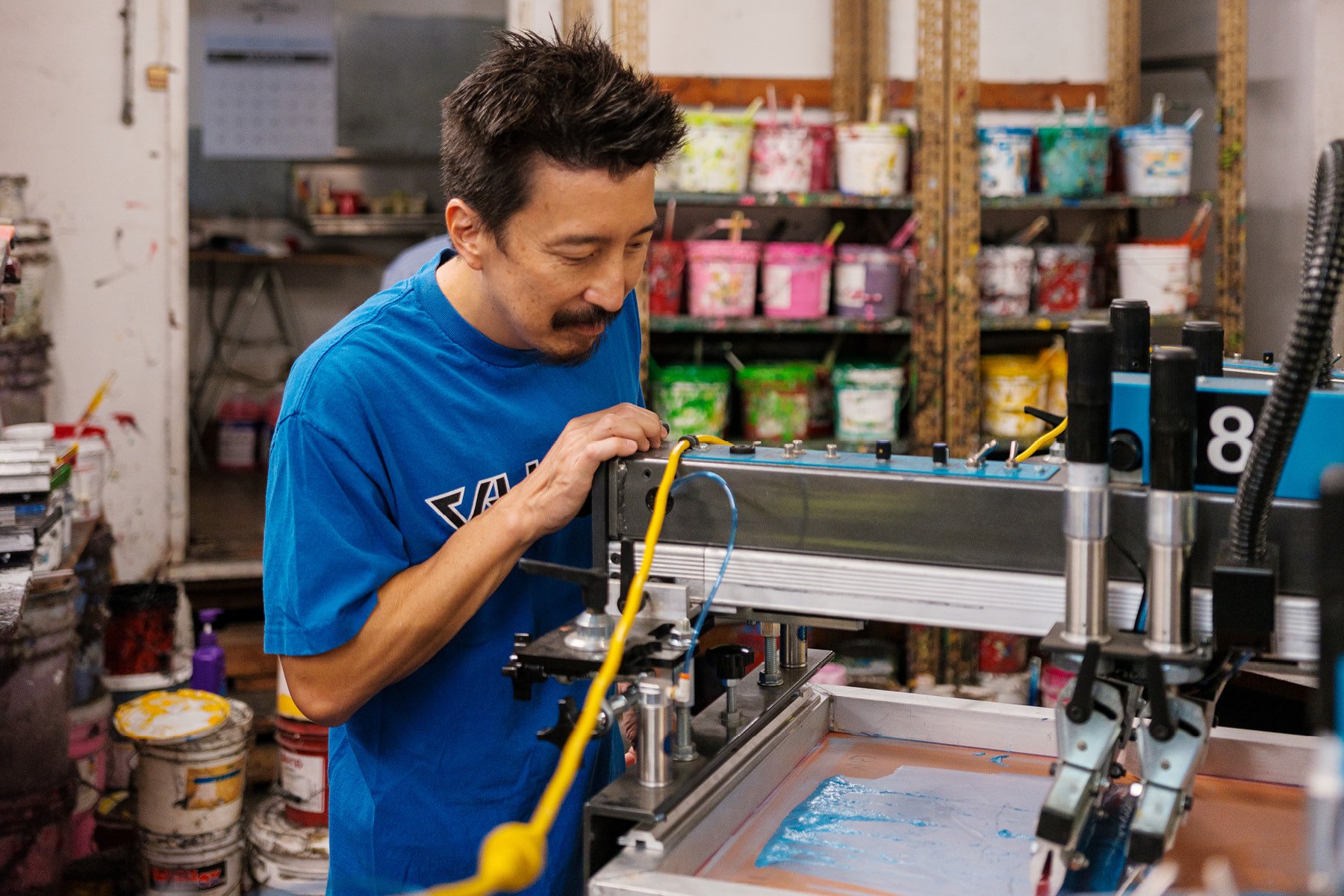 Mainland products like Frito-Lay's Maui Style chips and Keurig Dr Pepper's Hawaiian Punch profit off the Hawai'i brand despite having nothing to do with the state.
Outside companies appropriate the Hawai'i brand because it appeals to many people and represents our healthy, vibrant and fresh lifestyle, according to Dennis Ling, an administrator with the state Department of Business, Economic Development & Tourism.
But stopping outsiders from using Hawai'i in their brand names and marketing is difficult. Ling says the state cannot punish such mainland businesses because "federal and interstate commerce laws allow them to do that."
"But at least we can, to some extent, try to prevent those that are blatantly misusing anything that says 'Made in Hawai'i.' "
A DBEDT report found that 35% of local firms with Hawai'i-associated product names said their sales were hurt by companies that had no ties to the state but sell similar Hawai'i-related named products. Thirty-seven local firms responded to the survey. The report estimated that the direct loss in sales for Hawai'i firms from such misleading marketing was $14.4 million in 2019.
The state Department of Agriculture oversees the "Made in Hawai'i with Aloha" branding program.
A product is considered "Made in Hawai'i" if 51% of the materials and labor needed to produce it originate here. A business that mislabels its products as Made in Hawai'i can be fined up to $2,000 per day and receive a cease-and-desist letter, according to state law.
Easing "Made In Hawaii" Rules
The state Legislature passed a resolution this year that requires DBEDT to conduct a study on the "Made in Hawai'i" and "Hawai'i Made" brands, and make a plan to encourage and enforce the use of those brands. (tinyurl.com/MadeInHI)
Ling, who manages the study, says DBEDT is considering changing requirements on what constitutes a Hawai'i brand because "there's a lot of products that don't qualify" for the label. Any changes will be based on the responses they receive from the study.
Food is easy to quantify as Made in Hawai'i, Ling says. For products in the apparel, art, jewelry and gift category, "it is hard to say it's 51% except if you count the labor" since companies get most or all of their materials elsewhere.
That is why DBEDT is proposing different tiers or product-specific categories such as food, apparel and gifts to support "those companies that can really benefit from the Made in Hawai'i designation to help increase sales."
DBEDT is also considering incentives like tax credits, grants and promotional support to encourage companies to use the Hawai'i brand.
Keeping The Brand Authentic
Ed Sugimoto's products qualify as Made in Hawai'i under the existing rules. He created his clothing and lifestyle brand Aloha Revolution in 2012 with a VH07V logo, designed to look like the word "ALOHA," upside-down. His catchphrase is, "Whenever you look down, it's a reminder to keep aloha in our hearts."
"Just the meaning itself, people can relate to. Not just locals but main-landers who come here, they know the aloha spirit," Sugimoto says.
The business sources most of its blank shirts from the mainland or local distributors such as American T-Shirt Co., according to Sugimoto. But Aloha Revolution qualifies as Made in Hawai'i because the screen-printing, labeling, distribution and sales are done locally. One of the company's main screen printers is Cindy Tees in Kalihi.
Initially, Aloha Revolution only sold online and at pop-up events across O'ahu. During the pandemic, it opened a store in the Waimalu Shopping Center, and Sugimoto says the company's products have sold in 49 states and in Japan, Germany, South Korea and Canada.
He says the goal for his brand is to spread the aloha spirit to visitors and around the world.
"Hopefully if they buy our shirt, wear it, they can spread the word to everybody else."
---
Recommended: Made in Hawaii, Hawaii's People Stay True, Aloha Poke Case Raises Issue for All Hawaii Businesses: Protecting Your Brand Name, Many Hawaii Companies Have Not Fully Protected their Local Brand Names
---
"Keep The Money Here"
The founders of Beer Lab HI, which also qualifies as a Made in Hawai'i brand under current rules, believe strongly in operating locally, which helps keep money circulating in the local economy, says Nicolas Wong, a co-founder of the company.
The brewery opened in 2016 at its original location in Mō'ili'ili, and now has two others in Waipi'o and Pearlridge.
Wong says he and the two other co-founders wanted to create flavors that were "some of the tastes, smells, sounds that we experience in our daily lives in Hawai'i." That's why they source ingredients locally when they can.
"For us growing up here, local is the crack seed store, it is the manapua man, plate lunches," he says. The brews they have created reflect that: Krack Seed Kuawa is an ale with li hing mui and guava; Sam-I-Yam a hazy IPA with ube yam; and pale ales like 'Ehukai and Takos.
Beer Lab HI also collaborates with other local businesses such as Asato Family Shop, Mari's Gardens and in-4mation. Its collaboration with Zippy's involved a pastry stout with flavors from Zippy's dobash cake.
Collaborations help the local economy grow, says Wong. "We really do take the connecting-with-community, connecting with the culture of Hawai'i, very seriously. It is different when you're born and raised here, going to live here, living here. You do have a little bit of a stronger connection as to taking care of this place."
Wong says Beer Lab HI often donates some of its profits. For example, it collaborated with 50th State FOOLS, a local nonprofit dedicated to the professional development of local firefighters. The company created a hazy IPA in honor of the newest firefighter class in July and donated a portion of sales to the nonprofit.
Aloha Revolution does similar things. For instance, Sugimoto created a shirt with the "VH07V" logo and the colors of the Honolulu Little League World Series championship team. All of the proceeds from the sales of the shirt go toward the team and its families.
Economic Growth And Education
Meli James and Brittany Heyd launched the accelerator Mana Up in 2017 to help local entrepreneurs grow and market their consumer product businesses. This year, 11 companies were selected for Mana Up's seventh cohort, including six with Native Hawaiian owners.
Three-quarters of the companies in its current and past cohorts are manufacturing in the state, according to James, with 60% sourcing at least one raw ingredient locally.
Though most Mana Up companies make their products here, that is not a requirement, James says, because she and Heyd are "big believers" in companies that are founded here, that have good mission statements, and that sustain local livelihoods, create job opportunities and help diversify the economy.
"I would hate to see us get so tight on what that means to be Made in Hawai'i that we are excluding amazing companies that are here that are growing and providing jobs," says James.
She notes "there are certain things that we cannot make here." She cited Hayn, a company from Mana Up's third cohort founded by professional surf photographer Zak Noyle that sells "environmentally conscious" rubber slippers that are made elsewhere.
"Hawai'i was built on small business, so as we have more and more of these entrepreneurs building small businesses, we need to support those assets that really give our companies a leg up," she says.
Tourism's Role
In 2019, the peak year for tourism before the pandemic, visitors spent $17 billion in Hawai'i, according to Kalani Ka'anā'anā, Hawai'i Tourism Authority's chief brand officer. Last year, visitors spent $13 billion.
Ka'anā'anā says there are "opportunities for education by featuring local products and local businesses" as the state heads into a regenerative tourism model.
When visitor spending is directed into locally owned businesses, "it stays here longer and has more impact in the state," he says.
James says the state is seeing a huge shift in spending, "away from products that were just kind of slapping on 'aloha' and had no story." Today, local businesses and the state are focusing their efforts more on storytelling and educating visitors about Hawai'i and its culture.
Ka'anā'anā says that's also a goal of HTA's Malama Hawai'i program and that he wants visitors to recognize Hawai'i as "a place of deep significance, deep spirituality, deep mana – that there is a uniqueness to this place, there's a respect for the Indigenous culture of this place."
He does not think of Hawai'i as a "brand," but as a "people and place, and the relationships that we have to the place."
Private Citizens Fight Back Against Misleading "Hawai'i" Brands
In three cases, it wasn't the state that forced companies to back down from misuse of Hawai'i brands but private individuals.
About 600 Kona coffee farmers won a $13.1 million settlement last year in a class action lawsuit against retailers such as Walmart, Costco and Amazon that had falsely labeled commodity coffee beans as "Kona" coffee.
In further settlements this year, Kroger Co. – a national grocery store chain – agreed to pay $1.35 million. Hawaiian Isles Kona Coffee agreed to pay $800,000 and eliminate "Kona" from its name. It is now Hawaiian Isles Coffee Co.
Safeway did not pay any money but agreed it would only sell coffee called "Kona" or "Kona blend" if it met new labeling standards.
The farmers claimed that they were harmed because they were forced to sell their beans at a lower price when retailers sold fake Kona coffee.
In 2017, three people on the mainland sued parent company Craft Beer Alliance, saying it "intentionally misleads consumers into believing that Kona Brewing Co. beer ("Kona beer") is exclusively brewed in Hawai'i." The company settled for almost $5 million. Kona Brewing Co. brews its beer in New Hampshire, Oregon, Tennessee, Washington, Kailua-Kona and O'ahu.
Update 10/13/22: Since 2020, Kona Brewing Hawaii became a separate legal entity from Kona Brewing Co. on the mainland. It operates the two Hawai'i locations.
In 2016, Aloha Poke Co., a Chicago-based restaurant, registered two federal trademarks to protect its name, and later sent cease-and-desist letters to local and mainland businesses that also used "Aloha Poke" in their names.
Native Hawaiian activist Dr. Kalamaoka'aina Niheu started an online petition that called on people to boycott the restaurant chain. (tinyurl.com/AlohaPokePetition)
"Not only are they capitalizing on an Indigenous traditional dish that they have no rights to, but they also have the gall to try and bar our own people from using a word in our language that has deep cultural meaning and symbolism," Niheu wrote in the petition.
Aloha Poke Co. posted an apology soon after, withdrew the cease-and-desist letters and said it did not mean to trigger emotional responses from those "who care very passionately about their Hawaiian culture."
---
Recommended: Made in Hawaii, Hawaii's People Stay True, Aloha Poke Case Raises Issue for All Hawaii Businesses: Protecting Your Brand Name, Many Hawaii Companies Have Not Fully Protected their Local Brand Names
---