Aloha Poke Case Raises Issue for All Hawaii Businesses: Protecting Your Brand Name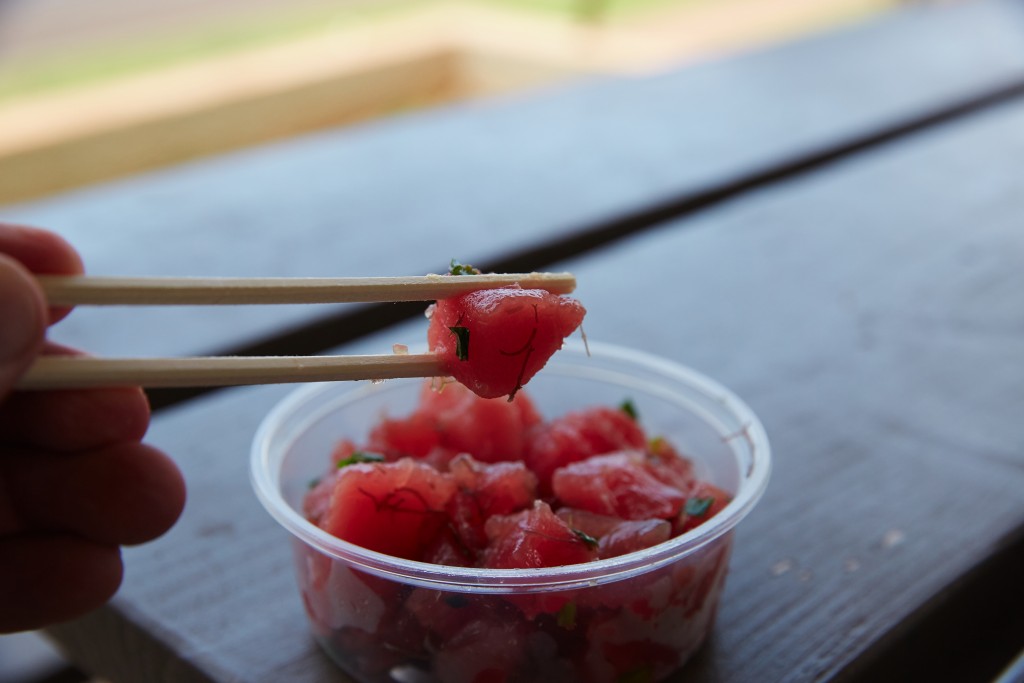 "If Hawaii businesses want to protect the word "Aloha" in connection with their particular products, they need to register it," says patent attorney and Cades Schutte partner Martin E. Hsia.
Aloha Poke Co., a national restaurant chain based in Chicago, issued a cease and desist order to restaurants across the country that use the same name, including Honolulu's Aloha Poke Shop. That legal action stirred a backlash, but it also brought up an important issue for local business owners: trademark law and protection of intellectual property rights.
Hsia believes this dispute is symptomatic of a larger issue he's seen before: Mainland companies using Hawaii words, obtaining trademarks and making money off of Hawaii's brand. "If companies in Hawaii do not protect their rights on a national level, they shouldn't complain if someone else does," Hsia says.
Seth M. Reiss, a patent and trademark attorney with Watanabe Ing, LLP says federal trademark laws pre-empt state laws and an owner of a federal trademark registration obtains nationwide rights that trump later acquired state rights. A business that is approved for a federal trademark obtains nationwide rights to the registered brand, and any confusingly similar brand, beginning on the filing date of the application.
However, Reiss says, pre-existing rights are granted when another business was using the same or confusingly similar mark before the trademark holder's federal filing date. In such cases of prior use, the business is allowed to keep operating as established under the name but cannot expand.
There are other defenses to trademark infringement including situations where there is no confusion due to differences in markets or products (for instance, shampoos and cars that use the same or similar brand names), or "fair use" in which material is copied for limited and non-commercial transformative process. The "fair use" doctrine would be unlikely to apply in the case of a commercial use like that of the Aloha Poke Shop, Reiss says.
"For Hawaii businesses who want to protect their brand outside Hawaii, the same thing happens the other way around," Reiss says. If a local brand name uses terms from Hawaiian culture or any other culture, then the local company can use the federal laws to protect that brand name nationwide.
"I understand why people feel the way they do about this (Aloha Poke civil action). But people should also consider how they would feel if the business ordering the cease and desist was a Hawaii business registering a Hawaiian word for use in Hawaii and the Mainland," Reiss says.
Without putting a fist into the beehive of cultural appropriation, is there a law that protects indigenous culture? "There have been discussions about it, but no," Reiss says. Traditional rights, that is rights of traditional or indigenous people to their culture, have not been implemented on a national or international level. "If the people of Hawaii want the federal trademark law to be applied differently in the case of non-Hawaiian businesses using Hawaiian words, this could only be brought about through federal legislation," Reiss says.
Hsia points out that trademarks cannot be obtained immediately for words that directly describe qualities of their products like "delicious," for food or for geographic locations. But words like aloha, though synonymous with a distinct culture, can be trademarked, he says.
"Doing business in Hawaii is difficult and people don't register trademarks here because they think registration can be done later. When you're concerned about keeping the lights on and making payroll, the last thing you're thinking about is registering trademarks or protecting intellectual property rights, but it's critically important to file trademark applications as soon as possible, because nationwide rights are based on the application's filing date," Hsia says.
Another common issue, he adds, is business owners register for a trademark by themselves to save money. If it is done incorrectly, such trademark registration often will not hold up in a court. Hsia urges businesses to seek out experienced attorneys who understand the process.
What will come of Aloha Poke Co.'s cease and desist action in Hawaii? The national chain could file a lawsuit in a local court and if it won, it might be awarded damages against all local Aloha Poke shops as well as attorney fees. "It will not be easy nor inexpensive for a Mainland firm to come here to litigate, and it will not be a popular case in the local eye" Reiss says.